Mariano Rivera Brings Energy to Appearance at Acura of Bedford Hills
Legendary Yankee Closer Doesn't Talk Down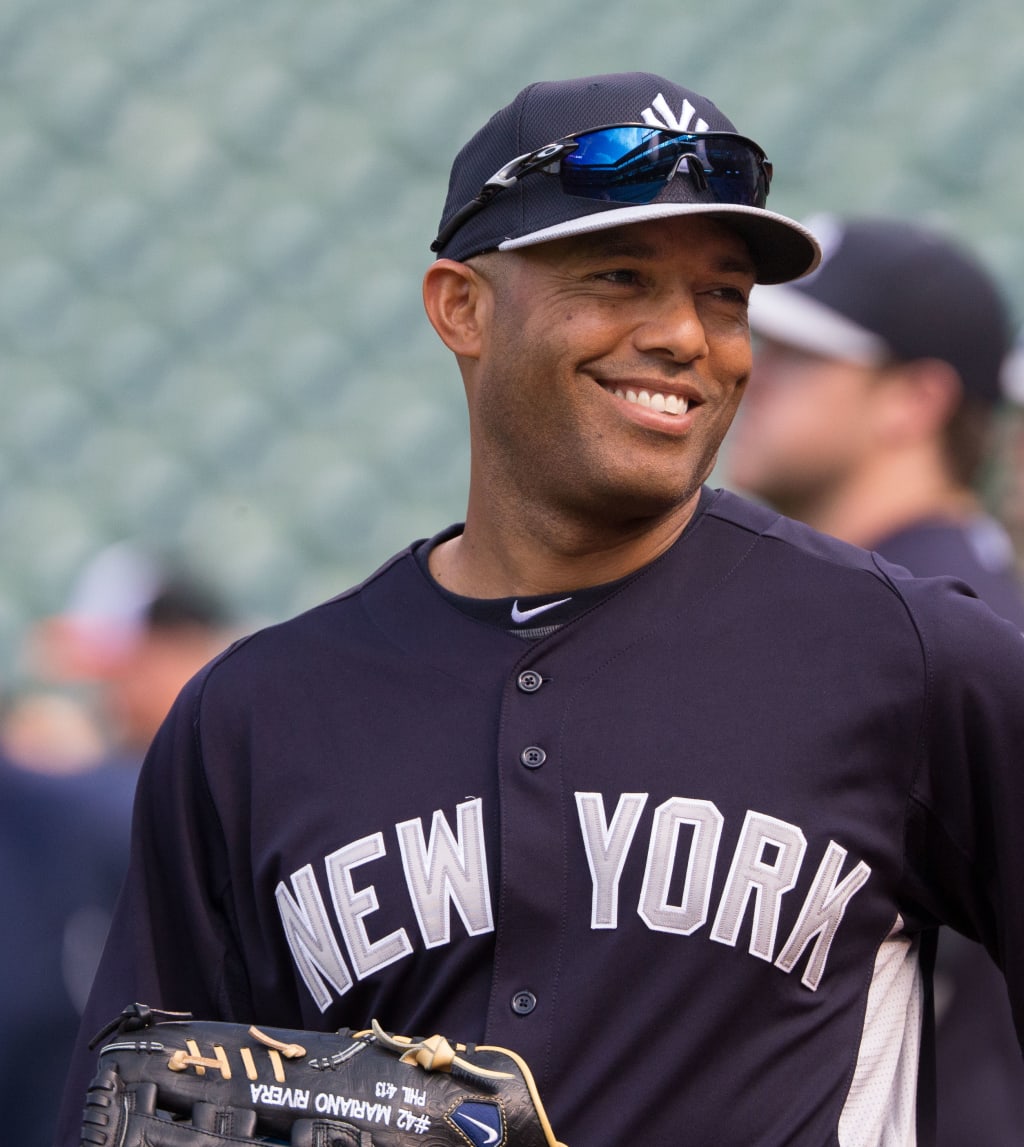 Professional athletes have two things in abundance that most of us do not: time and money. Inevitably, inertia must draw them to causes and foundations, and Mariano Rivera is no different than any other. "I believe in today's youth. We created this foundation to help kids who are less fortunate and get their focus on school rather than the uncertainty of the streets," he said at Bedford Hills Acura on Saturday afternoon. But it was the infectious energy and illumination around young fans that made him a man of his words.
Signing autographs for little Reid and Riley Bakuzonis, Rivera made sure to get a hands-on demonstration of the younger boy's Spiderman ring. "I think my son thinks Mariano Rivera is the real Spiderman," said his appreciative mom, Genienne Bakuzonis.
Later on, as he took questions from the audience, a shy voice eked out a—"Do you like playing for the Yankees?"
Staying on the child's level without talking down to him, Rivera exhibited a boyishness in response that delighted audience members of all ages. "I love to be on the New York Yankees," his accepting eyes smiled as wide as his grin.
Always Ready to Do Good Work
A spokesperson with that much spunk, the Mariano Rivera Foundation will always get its proper due. But the future Hall of Fame member has no intentions of ever being greedy when it comes to goodwill, according to Thomas Conklin, president of the Hudson Valley Chapter of the Make-a-Wish Foundation, who was on hand with representatives from Ronald McDonald House. "Whenever he makes appearances, he reaches out to local charities like us to join him," said Conklin. "How cool is that?"
Conklin wasn't hesitant either to share some secondhand accounts to help gauge the true warmth of the legendary Yankee closer. "We know when kids come back, they consistently single out guys like Mariano Rivera and Derek Jeter as going out of their way to grant a wish. They are the class of the Yankee organization," he gratefully revealed.
Eventually, though, the grownups did get a chance to have their say and go major league on Mariano. Referring to the cause of the season-ending ACL injury, Rivera was succinct in response to whether he will stick to his pregame outfield warmup routine. "If they don't want me in the outfield before games," he said, "they better sit me down and tie me up."
Follow your dreams and stay in school.
Rivera stuck to the sentiment in offering advice to a young fan with major league aspirations. "Don't pay attention to what other people tell you that you can't do. Just believe and follow your dream," said the last number 42 in major league history.
Of course, he tempered that with the need to study and put faith in God's plan—no matter where it leads.
Given the manner in which he described his playing relationship with long-time battery mate Jorge Posada, faith and mystery must take precedence in Rivera's said plan. Always knowing what the other is thinking, he joked in response to Yorktown Middle School Softball player Taylor Ricardo, "It's almost like a marriage."
But the two no longer seeing each other on a day-to-day basis with Posada's retirement. The greatest closer in the history of baseball will not simply tail off as someone else assumes his role in the bullpen. "I'm going to stay involved in my local church. I'm going to serve the Lord, and I'm going to continue trying to be a good role model for kids," concluded the perennial all star and five-time World Series Champion.