The 10 Best Udemy Courses for Retirement Planning
Preparing for your retirement isn't as cut and dry as it might sound. However, finding and utilizing the right courses for retirement planning can help facilitate the process.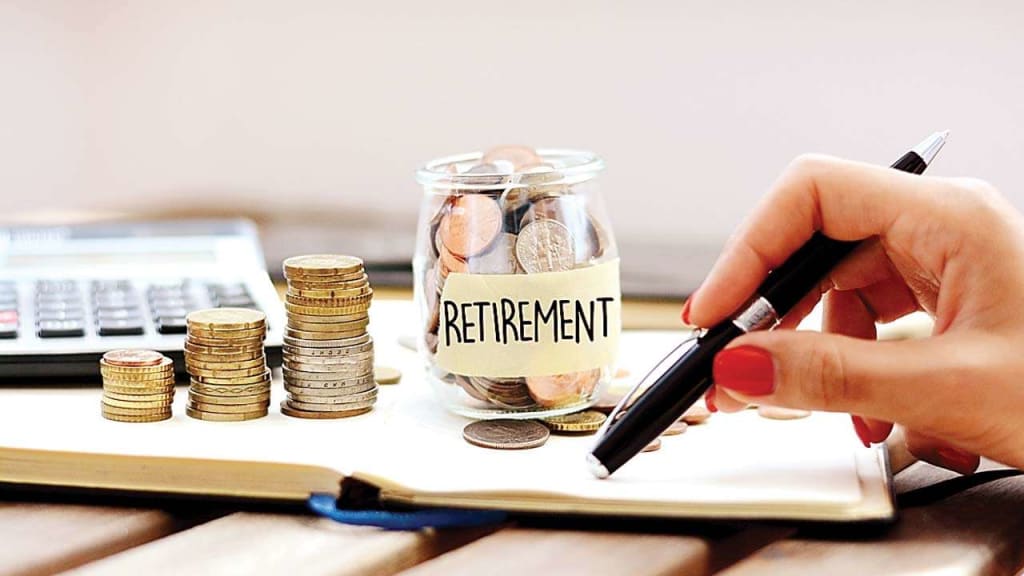 You've been working and saving up your whole life. This is the moment you've been waiting for.
Unfortunately waiting is not preparing.
Many people find themselves unable to properly plan for their retirement when the time finally comes around, mostly due to the fact that they were simply waiting for the day to come, and not adequately preparing for it. Don't be the person that waits until the eve of your big day, just to realize that you have no real contingency plan in place.
It's never too early to start planning for your inevitable retirement, and if anything, sooner is better than later. If you don't know much about retirement planning—you're in luck. There are plenty of courses for retirement planning available for purchase, with some of the best coming courtesy of Udemy, one of the marquee online learning platforms. So let's go ahead take a look at some of the best Udemy courses for retirement planning, so you can get your retirement going sooner, rather than later.
We'll start with one course Udemy hails as one of its most simple, yet effective retirement courses—How to Build a Massive Retirement Plan from Scratch!
All that is required for this one is a basic grasp of English and math. Additionally, it talks about some of the "censored" aspects regarding 401k plans that you may not have heard about from the mainstream financial media.
This is one of the newer courses on Udemy, yet it already has over 1,500 students enrolled. So if you haven't started thinking about planning for retirement, and you plan on starting for scratch, this could be your best bet at responsible preparation.
Another of Udemy's most popular courses—Ultimate Retirement: Build Your Own Dynamic Retirement Plan can also help you build your own future from the ground up.
In addition to giving its students a valuable step-by-step process so they can start planning for retirement, this course also will help you calculate a "retirement number," which can give users a better understanding of just how effective preemptive measures can help you in the long term.
According to its description, the course utilizes over 35 years of extensive market research to help you maximize your earnings while planning for retirement. If you're looking for a course with a tried and true algorithm, this might be your best "course" of action (see what I did there!).
Who better to get investing pointers from than a multi-millionaire?
In Udemy's Investing Success: Learn Keys from a Millionaire Investor, you'll learn investing tips and tricks that will ultimately facilitate your own retirement in the long term.
The course, created by Steve Ballinger, MBA, can help you understand basic investment principles like capital gains and losses, while also analyzing what investments are right for your current and future situations.
This course focuses on the long haul, and with a huge emphasis on making smart, safe investments, this course is perfect for someone who wants as little risk as possible when investing in their own future.
For those who are getting closer and closer to D-Day, or in this case, R-Day, Purpose Driven Plan—Retirement Security can help alleviate some of the fear and uncertainty many face when starting the next chapter of their lives.
This course isn't as data driven as the previous three, but it offers some perspective and tips for those staring retirement in the face. This includes a variety of motivational tactics, health tips, and suggestions to keep busy during your newfound freedom.
Many undersell the difficulty in transitioning out of the workforce, but this Udemy course certainly gives its students a new, clearer perspective on what they may face in the long term. Take the appropriate measures in ensuring you don't make some of the biggest mistakes people make after retirement.
Finance Strategy: Calculate How Much You Need to Retire gets back to the personal financial planning aspect of retirement preparation and gives its students an in-depth look at what it takes to retire after just seven years of work. The course utilizes a variety of financial models to determine the variables to consider when planning for retirement early in life. Obviously, many factors come in to play here, but if you're someone who wants to claim financial independence at a young age, you should definitely check out this course from Udemy.
Setting up your 401k is the easy part—monitoring it, and maximizing your retirement income is a whole different animal.
Luckily, enhancing the value of your 401k can be a simplified exponentially after utilizing Udemy's course, Optimizing your 401k with Google Sheets and Google Finance.
This course can help you get a better idea of where your investments stand, and provides several formulas that derive data real time based on your own 401k plan. The best part is, you don't need any prior experience with Google Sheets to grasp the principles of this course, so you can dive right in and get your finances sorted out ASAP.
Here's another course that focuses on early retirement so you can enjoy your life while you're still (relatively) young. Not only does this course help you find ways to pay off your outstanding debt, but it helps outline some proven ways to earn passive income and make sound investments. All you need is a rudimentary understanding of financial terms and basic economic concepts, and you'll be good to start learning and earning!
This course, The Truths about (in)secure Retirement helps outline some of the outlier factors that may affect one's planning for retirement.
The course also outlines some basic fears one might have during the early stages of retirement, and pans the idea of "budget retirement," which is essentially how most people get through their post-work life. Sadly, a comfy retirement is a luxury denied to many, but the course's instructor, Ching Foo Lieu, demonstrates how you can still live an affluent lifestyle while not earning as much as you did in the workforce.
The only caveat, however, is you must own Microsoft Excel 2007 or newer in order to take this particular course.
This particular course helps you facilitate the actual process of setting up your retirement plan—whether it be a 401k, or the somewhat lesser-known 403B or 357B plans.
Basically, this Udemy course implores its students to get the most out of their personal financial planning so that they can enjoy their retirement plans, and divulges some information regarding some of the most overlooked data when it comes to investing in your future.
One of the most noteworthy pieces of information the course mentions is the fact that almost 66 percent of people with access to a retirement plan don't even use it. Well, that figure is almost certain to go down if more people could find a way to utilize this particularly helpful Udemy course.
The final course I'll mention is The Only Investment Strategy You Need For Your Retirement. This particular course steps away from the social security/401k aspect of planning for retirement, and gets into making money off of smart investments.
The course recommends investing in just a single ETF and in turn, maximizing your investment's earnings. The reader will need a basic understanding of buying and selling stocks, but some light research can shed light in that department. I'd recommend taking a look at the 10 best courses about trading stocks on Udemy to get a good working knowledge of stock trading. When it's all said and done, it is, undoubtedly, one of the simplest, yet most effective courses for retirement planning Udemy has to offer.