Best Gifts for Your Friends on Wall Street
Whether they're a successful hedge fund manager or a casual trader with a TD Ameritrade account, there are plenty of gifts for your friends on Wall Street. Or at least, the ones who dream about working on Wall Street.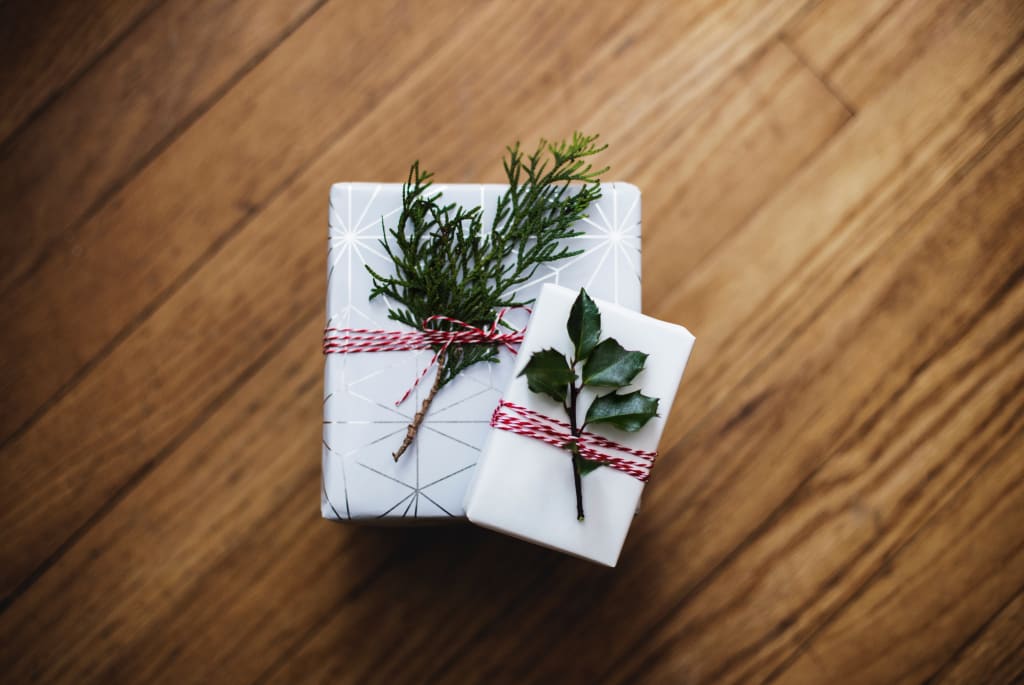 Thanks to today's longstanding Bull Market, there are plenty of reasons to be mystified by the allure of Wall Street. Whether you have friends that are literally working on Wall Street or acquaintances that simply like watching the movie of the same name, it isn't hard to find people who are highly interested in the financial world. With the holiday season upon us, what better way to celebrate than buying gifts for your friends on Wall Street?
Admittedly, that doesn't sound as fun as I thought, but if you have some friends that are real Wall Street-heads (I think that's a term?) then let's take a look at some of the ways to make their holiday that much better.
When it comes to Wall Street, money is the gift that keeps on giving. Unfortunately for the holidays, you're going to need an actual gift gift. You know, like something physical you can wrap and stuff (I'd prefer the money, personally, but that's a discussion for another day).
One little knick-knack you can get for your investor friends is this stock broker sign from SignMission. If your buddy is a Wall Street big-wig, there's probably not much he or she needs substantially. So why not go with a fun little gag gift they can hang in their office or somewhere around the house? If you're just looking for a stocking stuffer or a small little gift for Secret Santa, this might be the perfect gift. Well, as long as they have some semblance of a sense of humor.
It's no secret that working Wall Street and drinking whiskey goes hand in hand because...how else are you supposed to take the edge off after a 15-hour workday?
For those with a palate for whiskey, this is a great gift option. Especially if they also happen to be one of those ice germaphobes (or just have some kind of weird, longstanding hatred for ice in general). These reusable stainless steel ice cubes and chilling stick can help you cool any of your whiskey beverages, without that pesky ice! This is a solid two-for one, in a sense—it's a great gift for Wall Street brokers and also one of the best gifts for whiskey lovers, period.
This particular statue is emblematic of the sentiment all investors want to feel—a bull tackling a bear.
Obviously, this unique gift serves a metaphor for a bull market overcoming a bear market, so it's not just some weird statue of two animals (that likely will never come into contact with each other in the wild) fighting to the death. Although that would be a pretty badass gift idea, either way.
PS: If you're unfamiliar with what a bull and bear market is, you might want to take a look at some of the origins of Wall Street market terms.
For anyone interested in the stock market, Reminiscences of a Stock Operator remains one of the more acclaimed books on investing out there, and is without a doubt one of the top 25 Wall Street books. More than 70 years after its initial release, the fictional biography of acclaimed investor Jesse Livermore still contains plenty of stock tips and investing strategies that still hold up today. It's the perfect desk book for anyone with a love for all things Wall Street and low risk investments, in terms of holiday gift-buying.
You'll know the perfect TIME to sell after purchasing this Townsman Chronograph Black Leather Men's Watch by Fossil (I acknowledge that was an awful joke, but I really can't help myself with the stock puns).
But in all seriousness, this gift is a fairly-priced accessory that would look great on the wrist of any highfalutin Wall Street executive. Sure, it's not a Rolex or a Movado, but it's sleek, comfortable, and serves its purpose.
Can you REALLY be a Wall Street big wig without a set of fancy cufflinks?
Well, yeah, I guess you technically can be, but having a couple of sick pairs of stockbroker-themed cufflinks certainly can't hurt your friend's bid at becoming the next Gordon Gekko. If your buddy works on Wall Street, chances are they're forced to wear a suit every day, making this the perfect gift this holiday season.
Do the aforementioned cufflinks not tickle your fancy? Well, just take a look at this pair of literal Wall Street cufflinks from Cufflinks Depot. And by literal, I mean they are replicas of the actual Wall Street street sign in Manhattan.
Admittedly, these are a bit more corny than your typical set of high-end cufflinks, but if you're able to get away with them at work, they're a fun little nod to the famous financial haven.
If you don't know what to get your beloved friend from Wall Street, you may want to consider getting them a Birchbox subscription. For those unfamiliar with Birchbox, it's a monthly subscription-based service that sends its members around four to five beauty or makeup samples a month. If your friend happens to be a guy, you're still in luck—there's now a Birchbox for men subscription available. This gift might be a little less interpersonal than the others, but hey, it's still better than a boring old gift card.
This gift is a bit pricier than some of the others on this gift guide, but it's certainly a worthwhile gift for anybody with a desk on Wall Street. This Italian-made LED brass table lamp is the perfect gift for someone who has to spend late nights at the office. So in other words, pretty much anyone that works on Wall Street. If you have enough money to spare this holiday season, don't rule out this handsome-looking LED lamp.
There is nothing more deflating than stepping into a dull, decadent office on a Monday morning, so why not help your Wall Street friends flavor things up a little bit with Brussel's Money Tree? Sure, this thing would be better if it contained ACTUAL money, but this is the closest thing you're going to get. It's symbolic in a sense, and definitely one of the best gifts for your friends on Wall Street who have a real lust for money (so basically anyone working there). And unlike the Dow Jones Industrial Average, your friends spirits will not be down (reaching a bit on that one) after receiving this bad boy.