10 Best Courses About Trading Stocks on Udemy
Love the idea of learning more about the stock market, but don't know where to begin? These are the top courses about trading stocks on Udemy.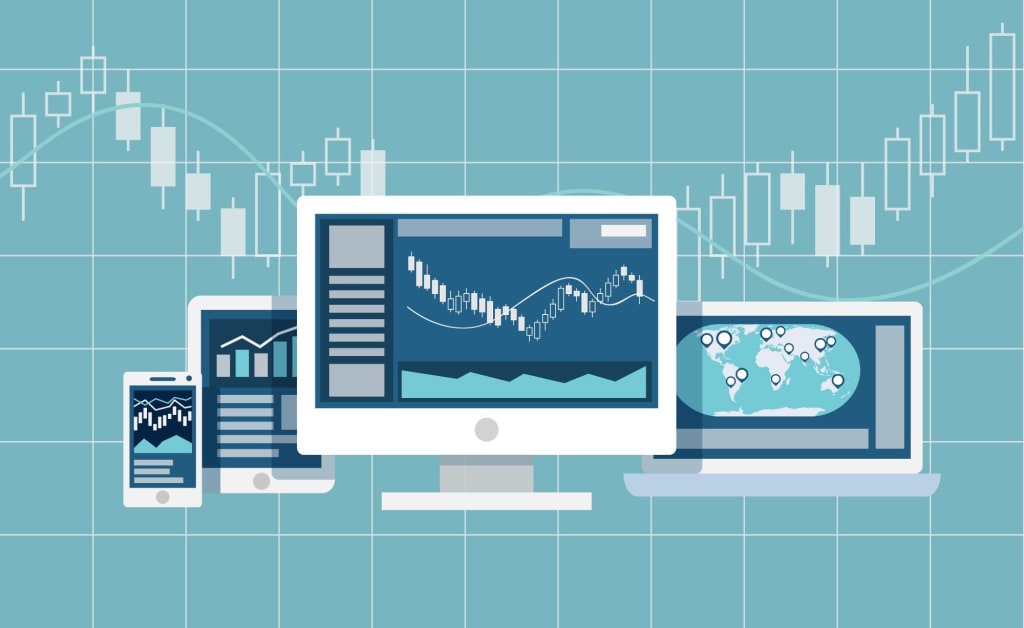 If you're just starting on the necessary steps to start investing in the stock market and won't even be able to tell what is an ETF for, making your journey as an investor can be a daunting task. No one expects you to know the ways to invest like Warren Buffett right off the bat, but you should know something, right?
Thankfully, the internet can help—especially if you take courses from Udemy. This online learning hub has been famous for helping people learn about anything their hearts desire. We decided to take a look around and find the best courses about trading stocks on the site.
If you're interested in learning about investing, these are the top picks you should choose.
If you don't want to snap up a bunch of courses about trading stocks, and simply just want to have one really in-depth class, this is your best option. It has everything you need to become a great trader.
Investing in Stocks! is an 11-hour class that teaches you all the basics of the stock market, the terminology, classic investing strategies, and more. It's designed for totally new beginners, and can easily be tailored to work with your financial goals in mind.
Over 25,000 students have used this class, so it's safe to say that you'll be one of many satisfied students.
If you're looking at investment strategies for beginners, and want to make sure you can do things right, it can be hard to find courses about trading stocks that cater to you. This is where Learn to Trade for Profit comes into play.
This class features a chart-based strategy known as Japanese candlestick reading to help you figure out when you should trade, how much profit you can expect, and how to make the most out of your investments every single time.
If you love the idea of learning how to trade like Ray Dalio or Warren Buffett, you might want to look up courses about trading stock using the Value Investing strategy. This trading strategy focuses in on the question of whether a stock really is worth the asking price—and lets you capitalize on the long term investment.
This course allows you to see the thought process of the world's top investors, learn how to think like them, and also figure out the true value of a stock before it goes big. If you want to work like professional traders, this is the course to choose.
If you're not interested in courses about trading stocks that involve specialization, unique strategies, or other such things, it's a good idea to check out this condensed stock trading course.
The Complete Foundation offers just what its name suggests: a solid foundation in the world of stock market trading. This course, taught be a real investment firm owner, gives you all the basics of stock market knowledge in an easy-to-follow class.
Needless to say, it's perfect for newbies.
All those numbers in stock market tickers can be pretty intimidating, huh? Well, that's why a lot of traders prefer using charts to make their decision and why visual thinkers will find this to be one of the best courses about stock trading for beginners.
This neat class will show you all the basics of reading charts, finding good shares, and learning how to use charts to your advantage. Visual fans will love the outcomes once they invest in the stock market with this class's knowledge in hand.
Though chartism definitely has its fans, value investing still remains the king of investment strategies for beginners and advanced traders alike. People who want a short, simple, and to-the-point class about value investing will love this bootcamp.
This course shows you the basics of managing your own stock portfolio, figuring out your return on investments, and gives you a glimpse into the minds of the best investors out there. This class is designed for total beginners. As long as you have an open mind, you're ready to take this class.
Do you love the idea of getting a passive income from your stocks? Then this is one of the better courses about trading stocks on Udemy right now. Investing 101 doesn't just cover the basics of investing.
Rather, it shows you how to become a high net worth individual and turn 10% of your cash into passive income. Created by someone who has been there, done that, and bought the tee shirt, this is a tried and tested way to get the best information out of your investing learning time.
If there's one way to improve your odds of success, it's following what seriously successful people have been doing. That's what makes a class being taught by a millionaire such a great choice—Steve Ballinger literally invested his way to millions, and is teaching you how to do it too!
This is one of the better courses about stock market trading for people who have serious goals in mind, but don't want to deal with classes being taught by people who have nothing to show for their ample knowledge. It's time-tested, proven, and will make you wealthier.
It's common enough to feel intimidated when you see some of the names of the courses about trading stocks, but this one's a bit different. Stock Market for Beginners is all about learning all the basic terms, tricks, and strategies seasoned pros use—without all the jargon-heavy definitions.
Trading stocks shouldn't be something that is limited to society's elite. This class will help you make the most of your money in the best way possible, all with plain English explanations every single time.
If you're not in the know about common stock market terms and their definitions quite yet, then let us introduce you to dividends. Dividend stocks will pay you actual money on top of your stock price increases—and they can be a seriously impressive way to make a lot of extra passive income.
As far as Udemy courses about trading stocks go, this is one of the few classes that totally focuses in on how to get the most of your dividends. Needless to say, it's a proven approach and an exceptionally popular class for good reason.
About the Creator
Riley Reese is comic book fanatic who loves anything that has to do with science-fiction, anime, action movies, and Monster Energy drink.
Reader insights
Be the first to share your insights about this piece.
Add your insights