You Don't Need to Own a Gun
How to stay safe without lethal firearms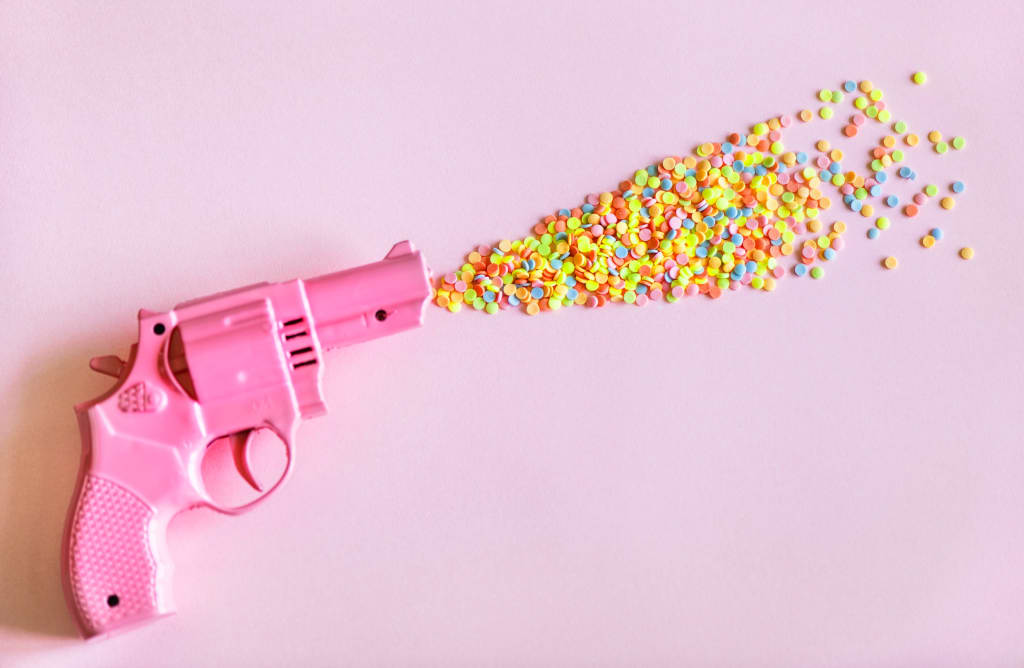 America is the world's leader in gun-related killings. In the US, it costs as much money to own a MacBook, as it does to own an assault rifle. This is relatively little compared to the rest of the world. Additionally, the US has not tightened its gun legislation in response to mass shootings, as has been done in Australia after a mass shooting in 1996, or in New Zealand after the recent shooting in Christchurch.
Although many are calling for higher gun taxes, stricter screening processes, and bans on semi-automatic weapons, legislation has not yet improved much. While we should continue to push for change at the government level, we can all make changes as individuals. The first change we can all make is turning in our personal lethal firearms. Many people are hesitant to do this, because they feel owning a gun is the only way to stay safe at home. This could not be further from the truth.
Whether you are going to be away from home for an hour, a couple of days, a weeklong vacation, or for the entire summer, you want to make sure you protect it. Despite the rhetoric of right-wing conservatives, you don't actually need to own a gun to protect your property.
Door Locks
Your doors need to have heavy duty locks with deadbolts. Often times, people rely on weak door knob locks, and these are easily broken into. Sometimes you will notice that only the front door on a home has good locks, and the back door, patio door, and garage doors are left with locks that can easily be broken. Adding better locks to every door in your home will make sure that criminals aren't able to get in your home. If you have an automatic opener on your garage, it is vulnerable to break ins, so you should consider adding security features to it to help make it more secure. You should also consider upgrading other home features, like your doorbell. By upgrading your traditional doorbell to a doorbell camera you can check to see who is at your door before you answer it. You can also keep an eye on your front door when you aren't at home.
Windows
If your home is older, specifically if your windows are over ten years old, you should consider replacing them. Older windows are easier to break and penetrate, making it easier for intruders to enter your home. Take time to periodically check all of your windows, and make sure that they are all locked. When the weather is nice outside we tend to want to open our windows to let the cool air in, but when we close them we forget to lock them—inviting trouble. Additionally, tall grass and overgrown bushes around your windows provide cover for burglars, so be sure to keep these trimmed.
Guard Dog
A trained guard dog will bark if it sees or hears anything suspicious around your home. When the dog barks it will more than likely scare the intruder away from your home, and it will wake you up so that you can call the police. Homes with dogs are seventy-five percent less likely to be burglarized than homes without dogs. They will protect your home, and protect your family both when you are home and away, so consider getting a dog to be a home security investment.
Security System
Installing a wireless security system in your home will give you peace of mind 24/7. If someone breaks into your home at night, or when you are away, loud alarms will go off, alerting you of the intruder, and scaring the intruder away. The police will be called automatically. You might also consider having security cameras installed around your property. Many of these types of security systems will allow you to log into the cameras wherever you are, and you can see what's going on at home.
These simple precautions will keep you safe, and help you protect your home. As an added bonus, many home insurance companies will give you a discount for upgrading your home safety, so remember to give them a call, and update them on the improvements you make.