Is China Robbing the USA of Its Intellectual Property?
It's time to get this straight.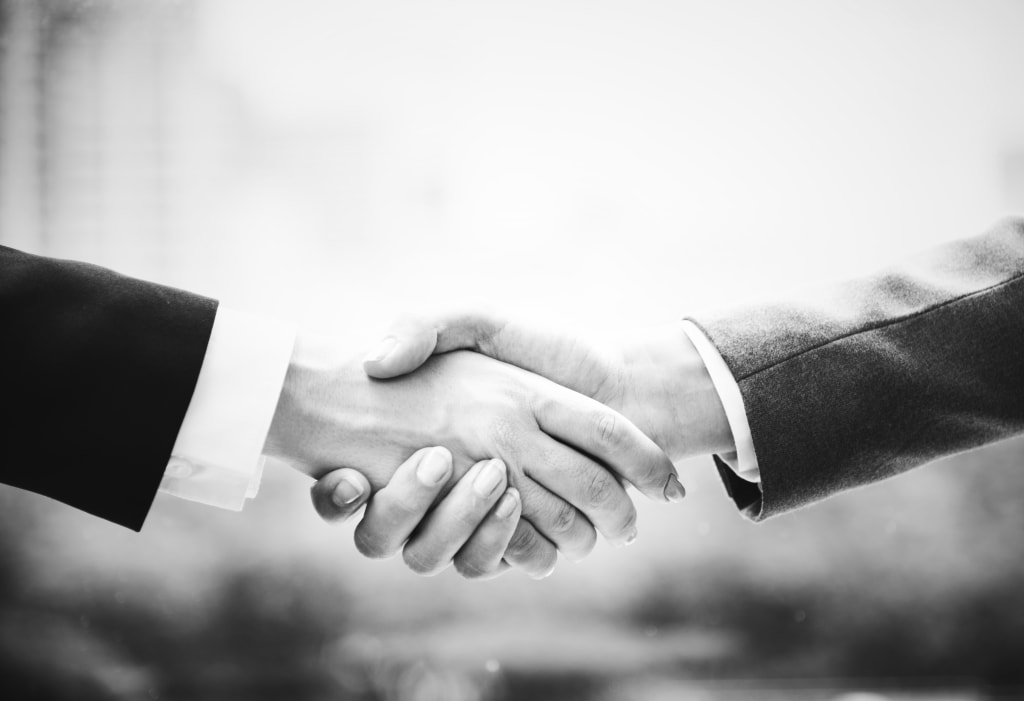 In the midst of what many are calling a trade war, it is safe to say that the United States and China have had a competitive relationship in recent years. But, have both sides been playing a fair game? White House officials have accused the Chinese government of stealing American intellectual property. This is a discussion that can get confusing, so let's define what intellectual property is.
Intellectual property is defined as "a work or invention that is the result of creativity, such as a manuscript or a design, to which one has rights, and for which one may apply for a patent, copyright, trademark, etc." Intellectual property law is incredibly complex and involved, so determining fault can be difficult. For personal intellectual property questions, always consult with an intellectual property attorney.
In this brief article we will discuss the facts of the situation according to the information disclosed to the public, as well as the responses from both parties involved.
The Facts
In August of 2018, two men were charged by the US government with espionage for allegedly conspiring to steal turbine technology secrets from General Electric. Former General Electric engineer Xiaoqing Zheng has been accused of abusing his position at General Electric in order to transfer company secrets to Chinese business man Zhaoxi Zhang. Both men have been charged with 14 counts, according to the indictment. The allegation from the US government also claims that the two men were receiving support from the Chinese government in order to act out this plot.
What We're Being Told
Only a few months prior to Zheng's arrest, on March 7, 2018, President of the United States, Donald J. Trump had tweeted what seems now to have been a warning to China, stating very boldly "The US is acting swiftly on Intellectual Property theft. We cannot allow this to happen as it has for many years!" The United States Assistant Attorney General for National Security John C. Demers has been very vocal about this issue stating, "We will not stand idly by while the world's second-largest economy engages in state-sponsored theft." China, however, has since denied having any involvement in these accusations, which leaves many Americans scratching their heads, wondering what actually happened.
What Does This Mean
The arrest of Zheng and Zhang is reportedly the first time the USA has officially accused the Chinese government of carrying out such an act. However, the dialog between the two countries remains firm, and both countries seem to have an optimistic approach towards resolving their differences. In April of 2018, President Trump stated, "President Xi and I will always be friends, no matter what happens with our dispute on trade. China will take down its Trade Barriers because it is the right thing to do. Taxes will become Reciprocal & a deal will be made on Intellectual Property. Great future for both countries.'' On Thursday, November 22, 2018 China's Ministry of Commerce spokesman Gao Feng responded to the United States, "China will closely watch the legislative situation and take necessary measures."
Moving Forward
America and China are in competition. Competition is not necessarily a bad thing. The leaders of the two countries have maintained their pledge to uphold an open dialogue, and are scheduled to meet at the G20 summit this month. As long as China holds true to its words, and does not allow this type of activity to take place any longer, relationships between the two countries should remain strong. China and the USA have always gotten along. Our trade issues are the result of China's rapid growth in economy, and the United States' massive, growing financial debt to China.