What can the UK learn from COVID19? Part 1.
The pandemic has caused worldwide panic, but what can we learn from the virus, and the global response?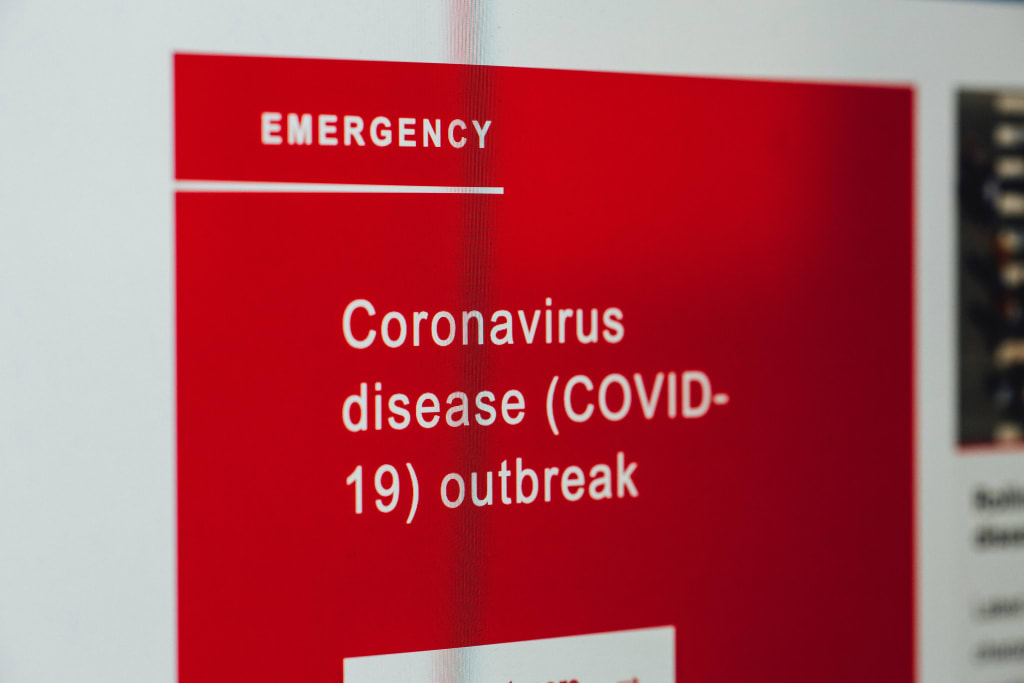 Photo by Markus Spiske from Pexels
9th May 2020
COVID19, or coronavirus as its more commonly known, is a virus that affects the lungs and the airways (NHS). Rumoured to have originated in China due to infected animals, COVID19 has spread worldwide panic and has forced governments to impose necessary travel restrictions, and complete lockdowns and social isolation.
But what can we learn from this pandemic?
Uncertainty and lack of consensus.
The procedures undertaken in each country varied so differently, when Spain and Italy had imposed lockdowns, business was as usual in the United Kingdom. New Zealand imposed a harsh lockdown protocol, despite having few infections and deaths, while Sweden had decided not to impose lockdown restrictions at all.
Overall what this shows us is the lack of global consensus during the pandemic, something that could have benefitted most countries. Had all countries imposed travel restrictions immediately following the breakout of the virus, the risk of infection rates might have remained at a low level, meaning that the consequences wouldn't have happened at such a large rate.
Furthermore, there was a level of uncertainty to begin with regarding the virus. Take for example the case of the United Kingdom. While other European countries had imposed lockdown restrictions, the United Kingdom still had supermarkets full of people, no social distancing measures and the virus was said to not be much of a risk. At the time of writing this article, the United Kingdom has the highest death rate due to the virus in Europe. How did this happen?
Late restrictions, and people not following government advice definitely takes its toll on the rising infection and death rate. Had the UK government imposed restrictions earlier, and carried out temperature testing and quarantine measures at airports, it's likely that the UK wouldn't have seen such a fast rise in infection and death rate.
But to take the uncertainty of it all, we have to look at the politicians and the role of the media too. The UK was said to have everything under control, yet a few weeks later, everything had changed. Arenas were being converted into emergency Nightingale Hospitals to cope with the number of people infected by the virus. Airports were being converted into temporary morgues to cope with the high increase in deaths. Meanwhile, we could still go out for exercise in small groups. Just weeks later, PM Boris Johnson outlawed small gatherings, but continued to allow people to go out for exercise. At the time of writing this article, various newspapers have published "the next step", stating that lockdown measures are set to be eased come Sunday when Boris Johnson makes his announcement, whilst other newspapers are reporting that lockdown measures won't be eased until June. Which is it? Due to this uncertainty, many people have already begun to come out of lockdown as if it will be over with on Sunday, which could prove to be fatal.
Additionally, its worth mentioning the death statistics. The UK government was only counting the number of hospital deaths from coronavirus, and thus didn't include deaths at home, or inside care homes. Once added, the number of deaths rose significantly, and brought light to the growing concern in the care sector. This is something government should have considered from day one.
Supermarkets weren't ready.
When lockdown measures were being rumoured, people in the UK started to panic buy, with fights in supermarket aisles over toilet paper, hand sanitiser, soap and paracetamol becoming a regular occurrence in British supermarkets, which inevitably led to empty shelves. The empty shelves provoked more panic buying, with fears of food shortages, the cycle then started again and continued. Supermarkets weren't ready for the damage Covid19 fears would do.
Supermarkets had to take emergency measures to combat people stocking up, by limiting the number of items people can buy, and dedicating certain buying times to the elderly, vulnerable and NHS workers. However, this should have been implemented sooner, and it was clear that supermarkets had no emergency policy plans, should a pandemic arise and cause panic buying.
At the time of writing this article, restrictions have been lifted in certain supermarkets, as panic buying has shrunk and shoppers have gone back to normal shopping routines, you have to queue to enter the supermarket, and only a certain number of people can enter at a time.
What can be learnt from this, is that supermarkets need to have in place an emergency policy, should another event such as this ever come around again, to avoid what happened in the first month of coronavirus in the UK, with empty supermarket shelves, and bins full of food that hadn't even been opened.
Schools need more authority.
Schools were left very much in the loop about what the protocol was. Most schools didn't know whether to stay open or shut to protect teachers and students from possible transmission of the virus.
In addition, teachers weren't told about the protocol being taken regarding GCSE and A-Level grades until weeks after schools had been shut, which inevitably led to stress and anxiety amongst students due to sit their exams in the summer.
All of this goes to show why schools need a level of authority to decide what to do. Headteachers need to be given emergency powers to decide whether schools should stay open, be partially shut, or closed completely, and need to be able to consult students about what they want to do regarding exams, i.e. whether they want to continue as if exams will go ahead as normal, or whether they want to re-sit them the following year.
The conversation regarding exams is complicated, as exams are set by different exam boards, and students need exam grades to enter into colleges and universities following Year 11 and Year 13. However, by giving schools a level of authority to make the decision and override the exam system to give students their predicted grades based on classroom behaviour, classroom work, homework and attitude to learning, it avoids unnecessary stress and confusion about students' futures.
Furthermore, by giving schools the authority to shut schools, it avoids putting staff at risk of contracting the virus, as well as students, and could mean that hundreds of thousands of cases of covid19 can be avoided, by limiting contact.
THE TAKEAWAY
The discussion about what we can learn from the Covid19 pandemic isn't finished, and could continue for pages and pages, but some things are left set in stone.
What we can take away is that emergency protocol needs to be written up and reviewed every few years, for the worst-case scenarios. It's better to be safe than sorry. In times like these, normal procedure typically gets put on hold; worldwide consensus needs to be achieved between all countries, to work together to ensure that a spread of infection is limited as much as it can be, to avoid damaging consequences; supermarkets should implement different regulations the minute a pandemic is rumoured to occur, even if its minimal to begin with like restricting the number of shoppers in store at one time; schools should be able to make snap decisions when it regards the wellbeing of both staff and students, as well as ensuring that students aren't left uncertain about their academic futures.
Whilst writing this article with hindsight, it's important that we learn from the mistakes made during the pandemic, to ensure we don't make the same mistakes again, and to ensure that we can prevent unnecessary deaths, should the same situation occur again.
Part Two coming soon.
Photo by Markus Spiske from Pexels.
***
Interested in any of these topics? Read my other articles here:
Is there a problem with the Education System in the UK?
Is it time for the British National Curriculum to change?
Climate Crisis: Argentina and the UK
OR try something different: