What Is Next for Argentina?
Following the October 2019 Presidential Elections, what is next for Argentina?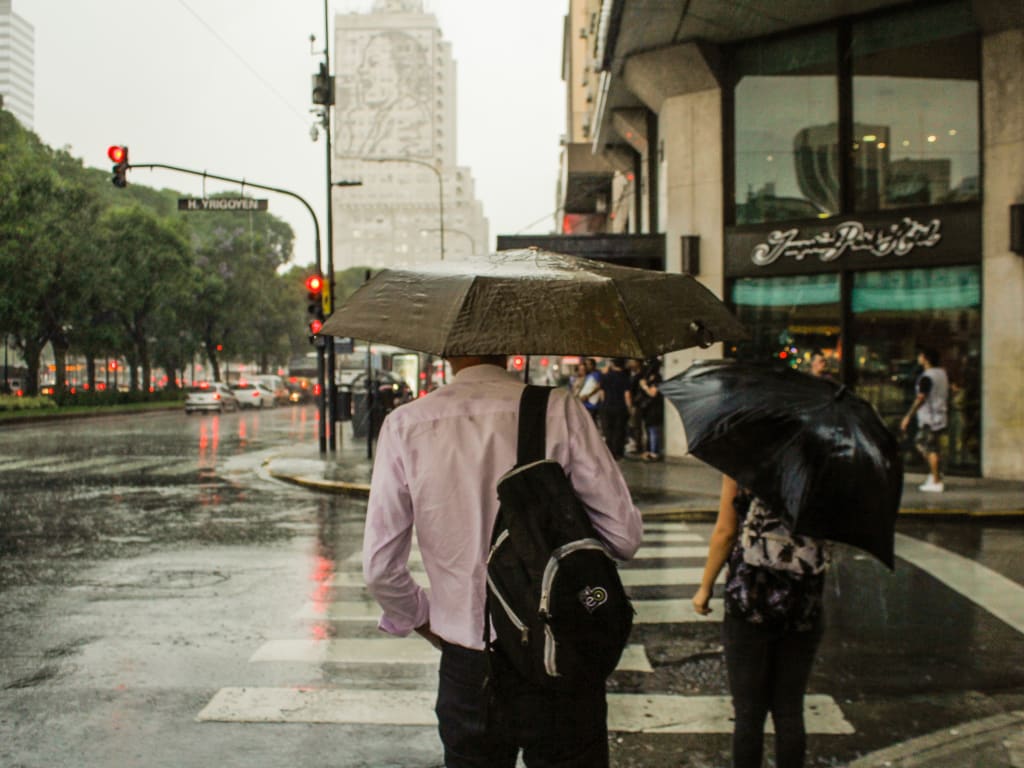 Photo: Nikita Ananjevs via Pexels
On Sunday 27th, October 2019, Argentine voters went to polls, to elect their new President, with Alberto Fernández winning the election with 48% of the vote.
Argentina's current President (as of October 2019), Mauricio Macri, obtained only 40.5% of the vote. Macri rose to power in 2015, with 51.34% of the vote, beating his opponent Daniel Scioli. Macri's promise to the Argentine people was to restore and repair the economy, following 13 years of the Kirchner government (both Nestor Kirchner and his wife Cristina Fernández de Kirchner were Presidents in this period, Nestor from 2003-2007, and Cristina as President from 2007-2015). (Source: Al Jazeera).
A return to Kirchnerismo?
Mauricio Macri wanted to repair the growing economic crisis in Argentina, attempting to avoid the use of the International Monetary Fund (IMF), but eventually received the IMF's biggest bailout of $57.1 billion. (Source: BBC).
This bailout would see the introduction of austerity measures in Argentina, with a rise in inflation, leading people to become unhappy, with unemployment rates rising, along with rising rates of homelessness.
In the primary vote, Alberto Fernández won with 47% of the vote. With the final vote giving Alberto Fernández 48% of the vote, it shows that the Argentine people are keen to give Kirchnerismo another chance, following the failings of President Mauricio Macri.
So what happens next?
Mauricio Macri will continue on as President until 10th December 2019, when Alberto Fernández will assume the role as the leader of Argentina. According to the manifesto of Frente de Todos (the political party of Alberto Fernández), they will attempt to restore the economy of Argentina with fiscal and monetary policies to avoid exchange rate instability, and insure that the improvement of wages is consistent with the increase in production and productivity, all whilst keeping the inflation low. (Source: Frente de Todos).
If able to be pulled off, this will provide more stability of the economy for Argentina, and will be a massive turning point for the country, towards economic prosperity. However, it is a big promise, and is unlikely to be met.
Alberto Fernández has highlighted poverty and hunger as key areas for change given that, as of October 2019, unemployment rates stand at 10.6% and a third of the population live under the poverty line. (Source: Al Jazeera).
Is success possible for Argentina?
The question of economic success for Argentina is difficult to answer. The country owes the IMF an extreme amount of money, and talks would need to take place between the IMF and Alberto Fernández, to ensure that the economy doesn't worsen, and quality of life for the Argentines doesn't decrease, whilst paying back the bailout.
Argentina is a country rich with exports, and efforts need to increase to improve productivity within the country, in order to avoid further economic loss and to offer Argentina a real chance to improve living standards.
Efforts also need to be put in place to avoid the mass conversion of Argentine pesos into US dollars, by the Argentine population. With a changing exchange rate, there is economic uncertainty in the country, and many people opt to convert their Argentine pesos into US dollars, and then change it back when they need to use the money. With more people buying US dollars, the peso isn't being used as often, and thus means that the economy is failing to grow.
Attempts to prohibit mass conversion of currency were put in place on the October 28th, 2019, with the Central Bank putting limits on using the US dollar, limiting the Argentines to only make purchases of $200 a month with card, and $100 in cash. In theory, this should encourage people to use the peso, and stop buying the US dollar, thus helping to boost the economy partially, however this is not the case. The Central Bank runs the risk of Argentines buying USD on the black market. (Source: Buenos Aires Times). This highlights yet another complication on Argentina's list of growing problems.
What's next for Argentina is uncertain, improving the economy, as well as quality of life, isn't something that can be tackled within a year, and will likely last for more than two Presidential terms. Attempts can be made to tackle economic problems, but it is always likely that the government will face a harsher knock-back, whether that be people buying US dollars on the black market, or the economy suffering another hit. However, efforts can be done to improve it gradually, giving Alberto Fernández a tough job, one that could end his role as President prematurely.