VAPING IN MARYLAND: NEW CHALLENGES
Health, news, Maryland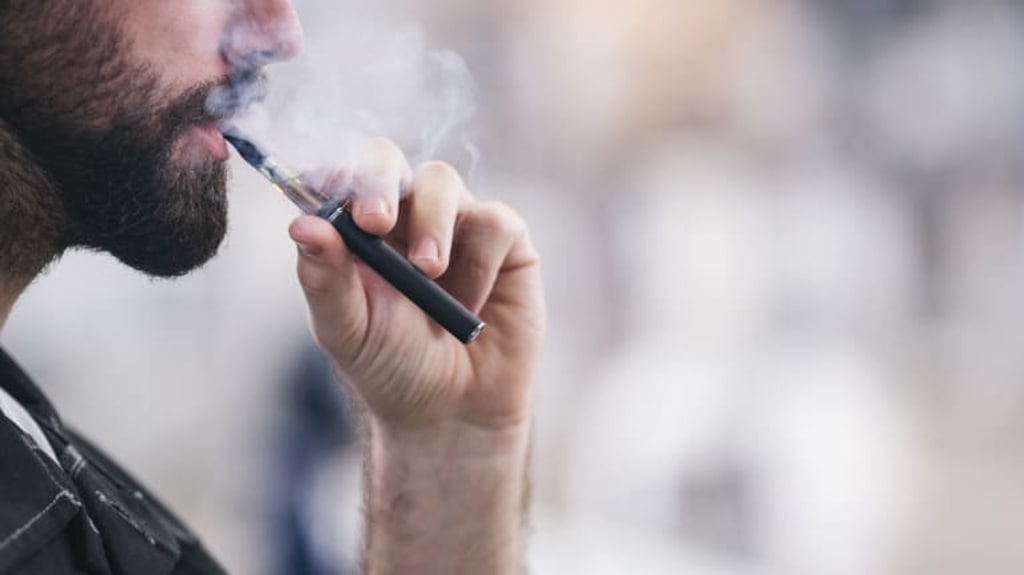 This year the state city of Maryland has received a bill 410 connected to vaping. The bill says that all vaping products with flavours other than natural tobacco should be eliminated from the market. To put it simpler, they suggested a complete ban. The Senate Finance Committee has heard the bill.
In fact, this is not the first new in the vaping world like that. In February 2020, Maryland Comptroller prohibited sales of disposable flavoured e cigs. This helped to avoid sales, which were not banned by Trump's law. Therefore, it completed the federal law developed by the president's administration.
Vaping news quotes the Senate members and underlines the scale of the ban. They say that "any and all" the products should be banned. Menthol and mint-based flavours are not the exception, even though they were ones of the first on the market and can be widely found not only in e cigs, but in usual ones as well.
It is important to mention that Trump's federal law did not include menthol in this list. The Senate members say that such a strict ban was introduced because of numerous complaints. One of the major complaint groups were parents, whose children are in middle and high school.
The thing is that vaping is extremely popular within this age group, and that causes plenty of problems. Children get nicotine addicted. They develop serious illnesses. They tend to become dual smokers using both cigarettes and vape pens. Schoolchildren are not controlled and can spoil their future lives by vaping.
Vape news eagerly discusses this issue. The problem of schoolchildren and vaping is not new, but people are of two minds. Firstly, it is unfair that everyone suffers from the lack of parents' control over children. Secondly, people do not want to make this cruel world even more dangerous for future generations.
The Centers for Disease Control and Prevention regularly publish statistics on vaping related illnesses and deaths. If one looks through it for 2019, they will find 60 deaths in 27 states and District Columbia. That cannot be compared to the covid daily statistics, but it still seems to be extremely scary.
Reading such vaping news, one still might lack understanding of the reasons for such panic, the possible outcomes of the vaping pandemic, and why children are the risk group. Therefore, this article will shortly tell you about all these points, so that you can summarise the pros and cons of the law objectively.
Hazards of Vaping
Experts worldwide note that vaping is a tremendously dangerous activity despite its aim to eliminate cancer risks. Smoking tobacco is a long term hobby, while vaping is a newcomer. Therefore, many people greeted vaping as a lifesaver. Unfortunately, they become disillusioned with the activity because more and more research shows that vaping can cause a number of health issues.
While usual cigarettes were recognized as dangerous quite a long time ago but came into use far longer ago, many people are afraid of what hidden rocks can be brought by vaping. Scientists are carrying out new and new studies on the topic. They try to figure out both if vaping is dangerous and what can be done to make it safe for both a vapor and society.
Numerous analyses of e liquids have shown that many of them contain cancerogenesis, which is tremendously dangerous for both children, young people, and adults. Diethylene glycol and some other poisonous elements were found in some of the liquids as well. Moreover, most juices also consist of heavy metals such as lead, which are unsafe when stored in the human body in large quantities.
The other danger of vaping is that the vapour gets to even more people than it was expected. Even though one might not want to expose himself or herself to vaping, they might face vapour simply while passing a group of vapers. It is scientifically proven that second hand and third hand vaping exist. They seem to be even more dangerous than the usual vaping.
In addition, this type of vaping leaves one with no choice. Therefore, small children might suffer if one of the adults is a vapor. Moreover, vaping news often tells about pets, which were diagnosed with health issues because they licked or sniffed the surfaces where microparticles from vaping were found. This makes us conclude that vaping someone can hurt others.
All in all, vaping aims at everyone who is close to it. It damages all the body organs and systems. It is extremely dangerous for airways, lungs, heart, bloodstream, reproductive organs, and also brains, especially if the device and components are of low quality. Other body parts also get damaged. In addition, misuse of the device can end up with blast and severe burns and harsh injuries.
Adolescent Vaping
Scientists from all over the world have been talking about the vaping pandemic for a couple of years already. Recent vaping news has become more judgemental about vaping. Educational campaigns about the harms of vaping have progressed all over the country. It is not surprising that the new federal and state laws aimed at banning vaping have become a cherry on top of all this.
The vaping pandemic for kids has started with the JUUL company. It has become so popular that juuling has become a synonym for vaping in the circles of children. The company is constantly accused of promoting an unhealthy lifestyle among children, targeting underages with vape pens and vaping ads. The society also claimed that the diversity of the company's range of e juices with funny names was one of the main reasons children become vapers.
The main issue is that kids' brains are still developing, so they are more susceptible to addiction changes. As most e-cigs contain nicotine, we have got a new generation of addicts to this dangerous substance. In addition, vaping allows one to control the amount of nicotine one consumes, so usually, those who vape get more nicotine than those who smoke. Vaping helps develop a number of serious illnesses in the future if a child is exposed to it too early.