The Candidate Who Inspired Me To Vote
I never wanted to vote, till I heard this man speak.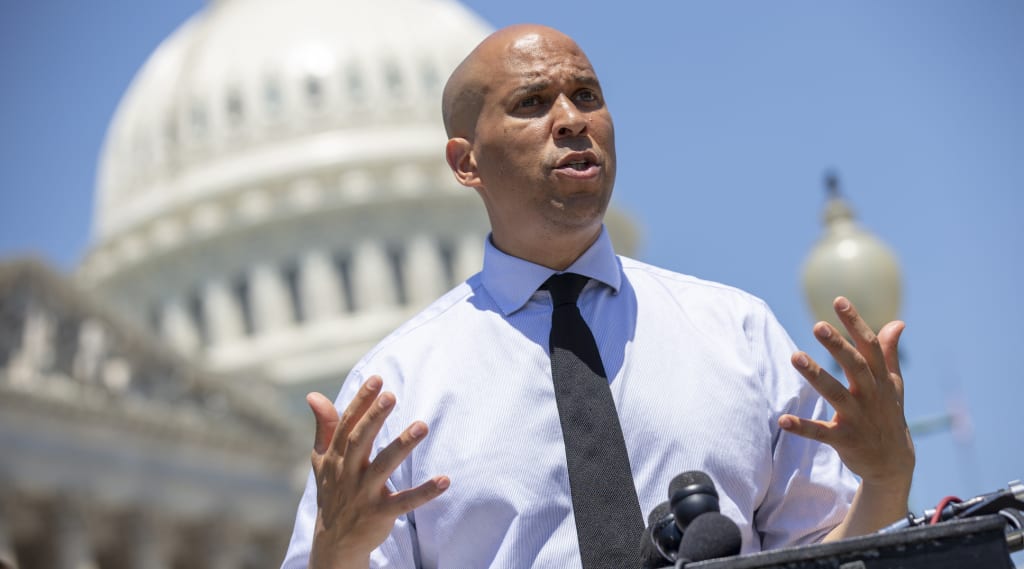 Yesterday, I learned the candidate I had hoped to vote for ended his campaign for president. It took me by surprise as I really believed in him. I couldn't think of a better man at this time to be my president than him. This president hopeful was Senator Cory Booker from New Jersey.
I first learned of Cory when he appeared as a guest on RuPaul's talk show back in May 2019. I don't remember what all he said but he appeared genuine and really pulled at my heart strings. He seemed like a light in this dark world we are living in, and appeared confident on how to bring us out of it. I felt compelled to vote for this man when I had never had the desire to vote before. That interview alone made me decide to register to vote. I saw the same light in this man as I saw in myself. Here was a man not motivated by money, but by the need to do better for us all. So, as soon as I finished watching that interview I registered to vote for the first time in my life. I swore to myself that if he made it to the primary elections I would vote for him.
Cory Booker to me seemed like a man of honor and would do the right thing for our country. He has a spark I had never seen in a presidential candidate before, and I couldn't get enough of him. He came across as a man that really cared about all our problems and had a real solution for them. He was quite charming and captivated his audience when he spoke. It felt as if Cory was really listening and taking in everything around him. He always seemed like he had fresh and new ways of getting things done. He appeared as a breathe of fresh air in a world that has gone so rancid. He didn't come across as someone who cared about social status and that was compelling to me. He made me believe that genuinely good people are still out there.
Cory believed in equal rights for all and that everyone deserves a fair shot at life. He seemed to only want peace and love for all. I have gay and transgender friends and he seemed to genuinely care about their needs in this society. Which made me feel like they were finally being seen and heard. Too many candidates had cast them aside but not Cory. He saw them as just people deserving of the same rights as everyone else.
I believe that if he had, had more time and money people would have caught on to his ideologies. He had real and tangible solutions to problems being over looked in our society today. He wasn't blaming others for the problems but looking for ways to improve our way of life. He was a man out spreading love and healing to all. He never wasted a chance to show love to everyone around him. Maybe I'm putting this man to high on a pedestal but he always appeared as a man of his word. I had total faith in this man to bring harmony to our country.
Cory inspired something in me that I didn't even know I had. He made me believe my vote could actually change this country for the better. That my voice really mattered and all I had to do was vote for him to be heard. This man will be missed out on the campaign trails, and I only wish I could have met him before it all ended. Please don't give up hope Senator, and know that when you try again you will have my vote!
politicians
About the author
Dedicating my life to writing amazing strories!!!
Follow me on Instagram at https://www.instagram.com/beachlifeoracle/
Reader insights
Be the first to share your insights about this piece.
Add your insights