REPARATIONS NOW, MR. PRESIDENT!
By Guest Contributor Bashir Akinyele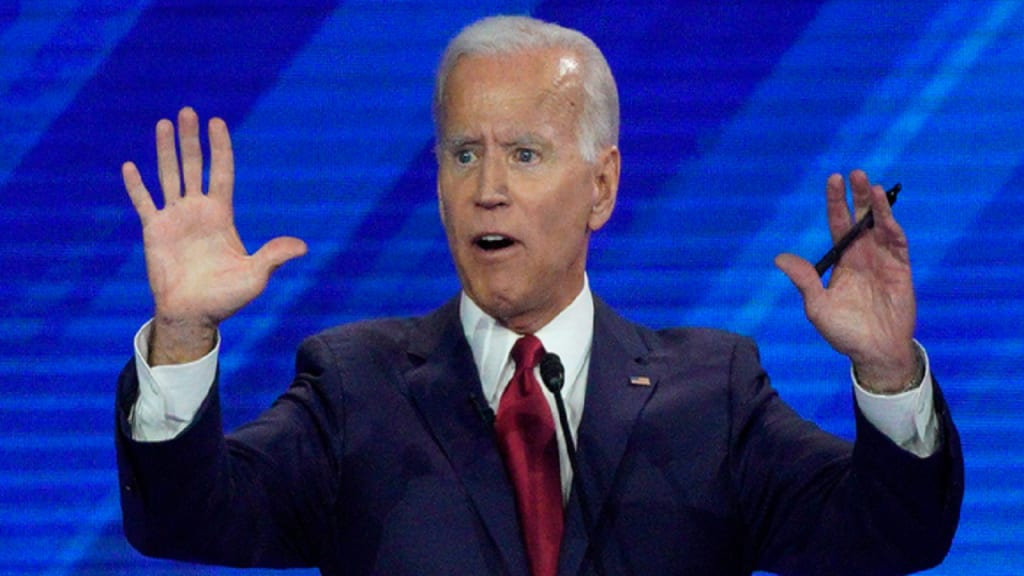 Photo credits: David Philip for the Associated Press
By Guest Contributor Bashir Muhammad Akinyele
"We are now faced with the fact that tomorrow is today. We are confronted with the fierce urgency of now. In this unfolding conundrum of life and history, there "is" such a thing as being too late. This is no time for apathy or complacency. This is a time for vigorous and positive action."
-Martin Luther King Jr.
My dear Afrikan people in America and elected officials,
Please keep in mind that this nation's obsession with white supremacy and systematic racism did not stop on January 20, 2021, with the swearing-in of Democrats Joe Biden and Kamala Harris as US President and Vice President.
We are still in a fight on many fronts against racial discrimination. Our struggle for Black liberation continues. One battle plan that can be implemented to destroy the system of American inequality (which is perpetuated in the Afrikan American community) in the US involves behooving the Biden-Harris administration to push Congress to draft, approve, and finalize legislation on reparations now. Not tomorrow but NOW!!
As Vice President, Harris is now the chief executive branch member whose official responsibility entails presiding over the US Senate - a chamber of Congress she was just a member of; as a junior US Senator representing her district in the state of California. Not only have Democrats won the White House, they have also gained control of both chambers of the US Congress - the legislative branch of our national government that sends bills to the White House so that they can be signed into law by the US President.
When it comes to the reparations issue, the Biden-Harris Administration must firmly instruct Congress to do one thing: "Send the bill!" Our people have suffered for centuries under anti-Black Americanism. This US-style of bigoted imposition, which causes Afrikan oppression, has taken on many forms throughout history. The time for justice is right now. It is good for the government to include all representatives from various cultures and the LBGTQ community in its leadership, especially Black people.
The concept of representation is important. However, it was the Black vote that propelled Biden to victories in the Democratic primaries of 2020 and the national US Presidential election against Donald Trump. I am glad some of us are leading presidential cabinet posts in America's executive branch now. But we have seen this movie before. We have had a "Black" president. The optics made many of us feel good about being Black.
Nonetheless, during Barack Obama's two-term presidency, were not exclusively prioritized in any specific government policies, which called for pulling back years of socioeconomic disparities in the Afrikan American community. However, for these reasons, many of us are skeptical of the power structure. The mainstream establishment has a tendency to coat White supremacy with Black and Brown faces to make it seem like progressive change has come to America.
Swearing in Kamala Harris to the office of US Vice President makes the same scenario play all over again - in the minds of fighters for Black liberation who remember being short-changed during the Obama era.
Unfortunately, some of us are falling for this trick White hegemony plays called the illusion of inclusion. Positioning Black faces in high places to make it seem like we have equality and Black political power. When in reality, we don't have real equality or real Black power at all. Dr. John Henrick Clarke, the late and great Pan-Afrikan nationalist and Afrikana Studies professor, taught us for many years this wisdom, "Be careful of ceremonies over substance."
In 2021, the struggle for Black reparations continues.
Bashir Muhammad Akinyele is a History and Afrikana Studies teacher at Weequahic High School in Newark, NJ. He is also the co-coordinator for ASCAC's (the Association for Study of Classical African Civilizations) Study Group Chapter in Newark, NJ. (https://ascac.org/)
About the Creator
Mr. Trammell is an award-winning digital media producer, freelance journalist, and author. Formerly, he wrote national radio content for the Michael Baisden Show. He also served as Senior Editor at the Your Black World online news network.
Reader insights
Be the first to share your insights about this piece.
Add your insights