Juneteenth: 12 Things You Might Not Know
Some companies are giving employees a paid day off on June 19.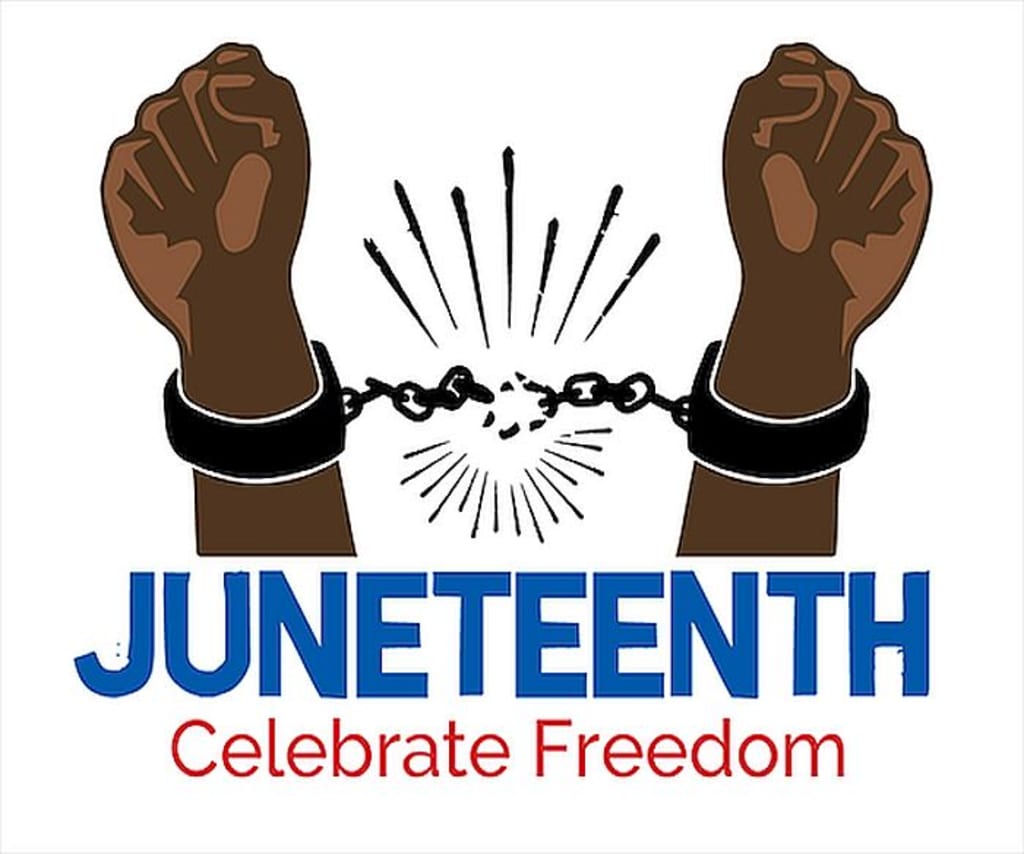 Juneteenth is very significant. Unfortunately, a lot of people don't know much about the important date in the history of African-Americans. Listed below are 12 things that are significant.
1. The Name
Juneteenth is the combination of the month and the date. The celebration always falls on June 19 no matter what day of the week the date falls on. Juneteenth is also known as Freedom Day, Emancipation Day, Jubilee Day, and Cel-Liberation Day. Juneteenth is considered to be America's second Independence Day.
2. Date of the Announcement
On June 19, 1865, Major General Gordon Granger announced in Galveston, Texas that slaves were free. Since then, June 19 has been celebrated as Juneteenth across the nation. The interesting thing is that the 250,000 slaves in Texas had already been freed since January 1, 1863. They just didn't know it because no one told them.
Abraham Lincoln issued the Emancipation Proclamation more than two and a half years earlier. That meant the people were free, but they still lived and worked as slaves.
3. The Delayed Announcement
News traveled very slowly back then, but there was a 30-month gap between the time Abraham Lincoln issued the Emancipation Proclamation and the announcement to the slaves.
A theory suggested that some Texans deliberately withheld the information so the slaves could continue to work. Another theory circulated that the original messenger was killed to keep the information a secret. The real reason is probably that even though Lincoln's proclamation was issued, it wasn't due to be enforced until a later date.
4. Freed Slaves Were Urged to Stay Put
According to General Order No. 3 that General Granger read, the slaves were urged to stay with their masters and work for pay. They were needed for the cotton harvest.
5. Most Freed People Left Immediately
Most of the newly freed people didn't want to stay even if they were paid for working. As soon as Granger finished the announcement, many formerly enslaved people left the state to find family members and better accommodations than those they had been forced to have.
6. All Slaves Were Not Freed Immediately
According to historian James Smallwood, many slave owners deliberately withheld the information that slaves were freed until after the harvest and even longer. Some slaves were not released until 1868, which was five years after Lincoln's proclamation and three years after Granger's announcement.
7. Freed People Were Prevented From Leaving
Texas slave owners regarded slaves as their property, and they didn't think the freed slaves should leave. When they attempted to leave, many of them were beaten, lynched, or killed.
8. Celebration Was Prevented
People tried to celebrate their freedom the first year after the announcement, but segregation laws kept them from using public places or parks. Therefore, former slaves pooled their money and came up with $800 and bought 10 acres of land so they could have a place to celebrate. They called the place "Emancipation Park." Until the 1950s, it was the only public park and swimming pool opened to African Americans in the Houston, Texas area.
9. Celebrations Were Not Popular
For many years, Juneteenth wasn't celebrated. During the civil rights movement of the 1960s, Dr. Martin Luther King Jr. planned the Poor People's March. It was deliberately scheduled to coincide with Juneteenth. After the march, people began to focus more on Juneteenth, and celebrations became popular.
10. Texas Declared Juneteenth a State Holiday
Juneteenth is still not a federal holiday. However, Texas was the first to declare Juneteenth a state holiday. Former President Barack Obama tried to make Juneteenth a federal holiday when he was in office, but it was not approved.
11. Juneteenth Vary Across the United States
There are different ways states celebrate Juneteenth. The southern states celebrate with oral histories, readings, and singing traditional songs. People celebrate with barbecue as the main dish along with red beans, watermelon, red velvet cake, strawberry pie, a red-flavored Kool-Aid, strawberry soda, or red punch. The color of those foods and drinks symbolizes the blood that was shed during slavery.
In the southwest, rodeos have become part of the tradition. There are family reunions, contests, concerts, and parades in some states around the country.
12. Some Companies Give Employees a Paid Day Off
More states will celebrate Juneteenth in different ways this year on Friday, June 19, 2020. Quicken Loans is giving its 30,000 employees a day off with pay. Other big companies such as Target, Niki, Twitter, Google, Square, Lyft, the New York Times, Postmates, Vox, JC Penny, and the NFL are also letting their employees have a paid day off. More companies are expected to come on board by giving employees a day off to celebrate the end of slavery and to start a long weekend.
history
Margaret Minnicks shares articles with readers all over the world. Topics include celebrities, royal family, movies, television, foods, drinks, health issues, and other interesting things. Thanks in advance for TIPS that are sent my way.
Receive stories by Margaret Minnicks in

your feed