Facts Matter
Stop the Social Media Misinformation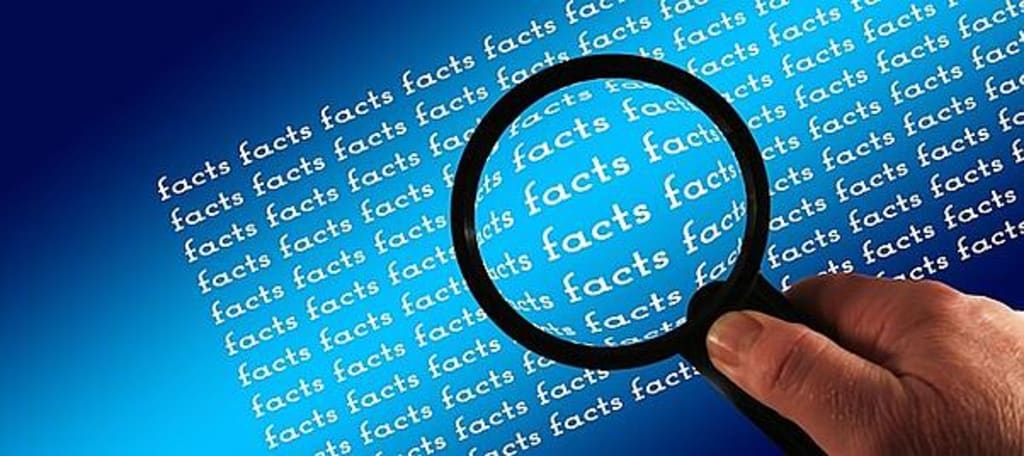 Facts really do matter. Social media makes it easy to create content on any subject matter. Sharing an opinion is the right of any creator and should not be censored. Masquerading content as news, however, carries a greater opportunity to spread misinformation faster than any time in history. Some content is deliberately created so sow discontent or mistrust or to promote a political agenda. Other content is produced by individuals who genuinely believe that what they are sharing is true, but they failed to do enough research.
A Tik Tok video which claimed that five presidents had been assassinated in recent months received more than 127,000 views in just five hours, and generated nearly 750 comments and more than 4,000 shares. That is the power of social media to spread a message--any message.
https://www.tiktok.com/@j_mack_88/video/6985141099920772357?lang=en&is_copy_url=1&is_from_webapp=v1
A quick Google search of this claim revealed a July 11 investigative article by PolitiFact that refuted these claims. Similar articles exist from other sources as well. No single article incorporated these five particular countries into a report, so we decided to examine them further.
Haiti
News media has widely-reported the July 7 murder of Haitian President Jovenel Moïse in his own home. The Haitian government has made no official announcement as to the motivation behind the killing although there is no mention that Moise opposed distribution of COVID vaccines in his country.
The New York Times reported this morning that 500,000 doses of the Moderna vaccine had arrived in Haiti--a gift from the Biden-Harris Administration. Marie Gréta Roy Clément, Haiti's public health minister, welcomed the Moderna vaccines and said they would be distributed free of charge across the country. There is no official government refusal or avoidance of a vaccination program.
Tanzania
Tanzanian President John Magufuli was a well-known opponent of measures to combat COVID. According to PolitiFact, Magufuli claimed last year that the pandemic had been eradicated through prayer, then stated that inhaling steam was one effective method of fighting the virus.
Magufuli died March 17 of a chronic heart condition--not political assassination. His successor, Samia Suluhu Hassan, quickly reversed course and embraced World Health Organization recommendations, according to the official Tanzania Embassy Government website. Furthermore, the Ministry of Health Permanent Secretary, Professor Abel Makubi, issued on May 3 a 21-point directive for travelers arriving in Tanzania which requires compliance with social distancing, quarantine in place restrictions, and group size limitations. Like most African nations, Tanzania is severely under-vaccinated. No official data was available on the number of doses administered in that country.
Ivory Coast
President Alassane Ouattara has ruled since 2010. While his legitimacy may be challenged by many countries, Ouattara has not been assassinated and continues to rule today after a successful re-election in November 2020. Estimates show 318 Ivorians have died from COVID since its inception last year. The website of the US Embassy in Ivory Coast reports the Astra-Zenica is widely available throughout the country. According to the Ministry of Health, more than 850,000 Ivorians have been vaccinated.
Burundi
Long-time president Pierre Nkurunziza had announced he was stepping down from the presidency in 2020. He died in June 2020 of a heart attack, which many believe was COVID-related. His successor, Evariste Ndayishimiye, was sworn into office nine days later, was not assassinated, and remains president today.
According to Johns Hopkins University, there have be 5,723 COVID cases in Burundi, with eight deaths.
Eswatini
The Kingdom of Eswatini, formerly known as Swaziland, does not even have a president. King Mswati III has ruled as an absolute monarch since 1986. He has appointed multiple prime ministers over the years, none of whom were assassinated. There has been political unrest in Eswatini this summer, and rumors of the king's exile which the Eswatini Embassy denied in a brief telephone interrogatory this afternoon.
Eswatini's has a younger population and a low life-expectancy. HIV/AIDS has infected approximately 26 percent of the population and, along with tuberculosis, poses the greatest health challenges. According to the website for US Embassy in Eswatini, the Astra-Zenica COVID vaccine is available throughout the country.
Facts matter. They really do.