AmeriAid
Looking Forward To A Better Tomorrow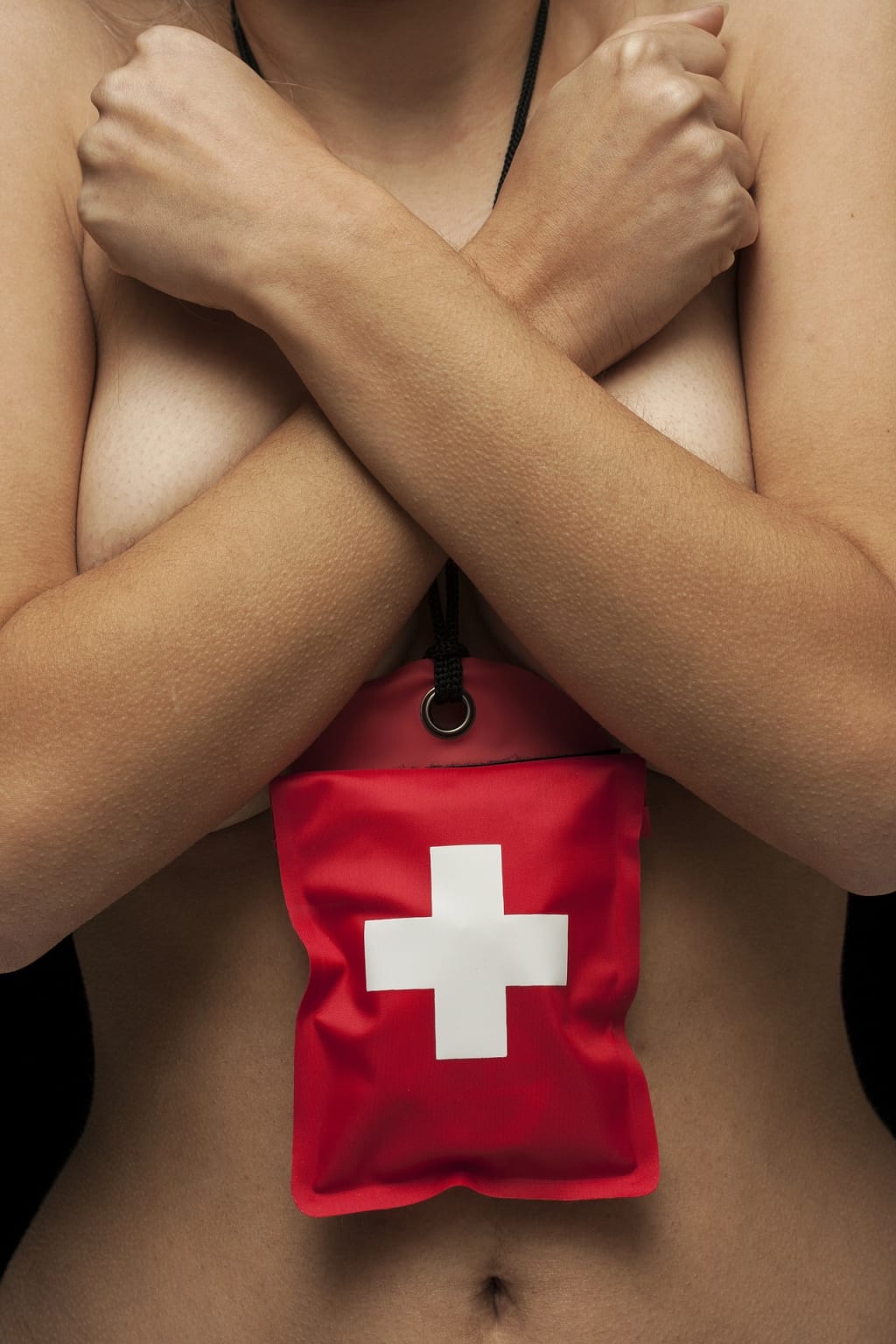 Recently, while reading George W. Bush's memoir Decision Points, I began to wonder about my own contributions to my community and society as a whole. I realized I helped to better my community in minute ways: reorganizing and writing the bylaws of a non-profit community store that helped people with clothes, food, utility payments, and even rent while supporting their growth through faith based initiative; organizing and speaking at an event to bring together a city falling apart to drugs and crime in Ohio; starting temporary programs of my own that helped families with winter clothing, paying their bills, paying their rent or getting an apartment, or having a meal to prepare for the holidays. Overall though, I was missing a greater contribution to help the nation I love to regain a lost independence. I contemplated what the hot topic of debate was that was serious enough to attract my attention. Then, I had it come to me. Healthcare! Therefore, in the following, I will expound upon my epiphany.
AmeriAid
After a reining in of expenditures in health care, following the possible legislature, and enforcing accountability, there will be less burden on the taxpayer, the economy, and the government at large. The plan is outlined below:
Replaces the Medicaid portion of the Medicare/Medicaid legislature.
Only given for parents without coverage for parents; used as a supplement once the parent(s) progresses to insurance coverage through employment.
No longer funds the State Welfare System that encourages client retention i.e. people who take advantage of the system and don't work, seek employment actively, or volunteer the mandatory 30-32 hours a week, and the case managers that override the rules and encourage retention.
No more supplemental income that does not "supplement" but is a primary source of income for welfare dependent recipients (like in Ohio, it is called Aid for Dependent Children, or ADC).
Mothers are only covered for pregnancies and deliveries, with 120 days of recovery time coverage.
The "supplemental" income expires after three (3) years, regardless of social stratification (status). During the period, participants have 90 days to gain and maintain employment. Once employed, the coverage is terminated after 30 days; unemployment is considered partial employment, as long as the participant continues attending classes of education, and coverage can "supplement" unemployment compensation but counts toward payout time at 50%. One (1) week of unemployment plus One (1) week of supplement is equal to half (.5) of a week debit from credited payout time of 36 months. Full-time employment is considered.
Food stamps are active during the supplemental period but payout cannot exceed five (5) years. If employed full-time, then debit to credit at 50%.
Any unused portion is carried to future calamities and not considered in perspective of disability payments, social security retirement, or age 55 and over.
Any Social Services employee modifying case management to defraud legislature in favor of any participant will be charged with criminal fraud, terminated from employment, have license or certification revoked, or any combination of the reprimands.
All programs currently in place to encourage, enhance, educate, or employ participants will not be affected. Budgets to these funds cannot be expanded unless it's due to the inflation of costs,of materials, costs of labor, or utilities charges.
Any participant with a felony background will be given a Work Insurance Certificate valued at no more than $5,000 per participant at bi-annual intervals, paid in tax liability deduction or credit with proof of employment of participant for the entire six (6) months per interval to receive payment credit, to encourage the hiring of participants.
A committee will be established containing one (1) member/individual per county in each state, to act as an oversight committee. The member's function will be to review cases daily for fraud, report progress and statistics regarding the number of cases reviewed, including actions to be filed against case managers or agencies at monthly meetings. Additionally, to file actions on behalf of the committee/state once signed and approved by two (2) other members.
In conclusion, the open marketplace will be restrained as well through the inability to push people in and out like a revolving door while getting paid for it. Additionally, there will be less of a dependence on an open market because the influence of the legislature, the accountability in place, will move more people into the workforce, towards education and careers, and lower the burden on the government, the economy, and therefore the taxpayer. A return will be made to the treasury and the lowering of expenditures, adjusting budgets down, and creating growth in the economy.