The 10 Best Things About Fashion Week
From New York, to London, to Milan, to Paris—the best things about fashion weeks just keep on giving..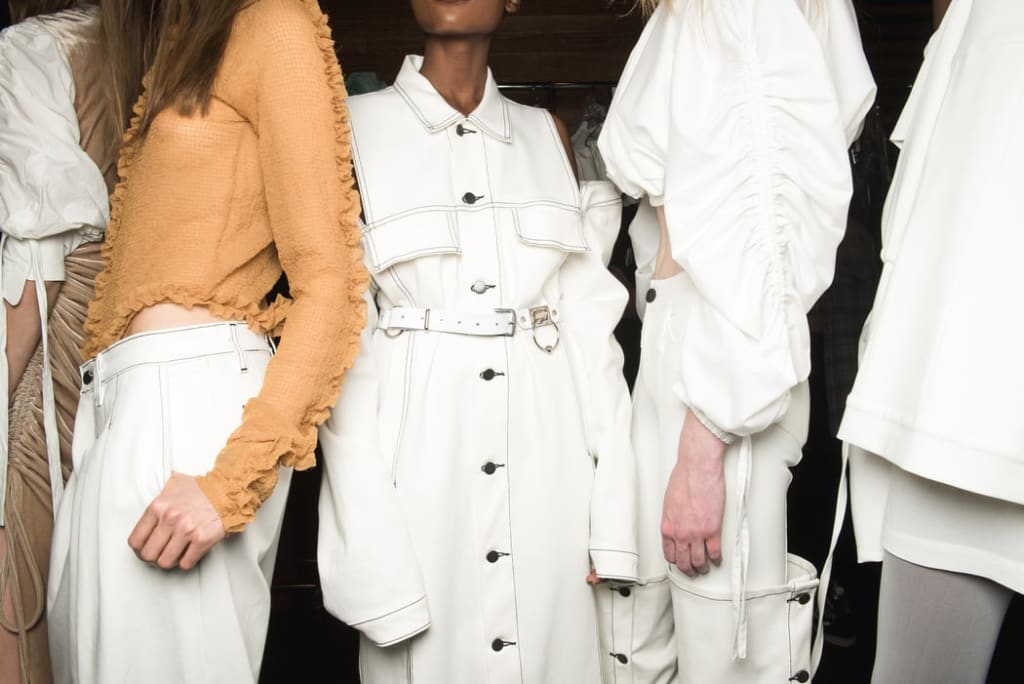 2019 may just be the best year for fashion, as we have so many styles and pieces from each distinctive era behind us to mix and match the best of the best statement pieces over the years. Each of these looks were crafted with a passion and ingenuity that has helped define generations, so it should be no surprise that fashion has maintained its status over the years. It seems, too, that fashion has been getting a bad rap lately, especially with fads like fast fashion and industry standards being carefully under scrutiny. One thing that is beloved about this community though is their ability to put on a show, so what better way to honor that then pointing out the best things about Fashion Weeks all over the world?
New York, London, Milan, and Paris—in that order—are about to welcome designers, models, and sartorialists from all over the world to celebrate the reveal of new fashions and trends for Spring/Summer 2020. Starting in February and September in New York, and then ending with Paris fashion week in March and October, women's fashion starts the show off. Men's fashion is showcased in fashion weeks occurring in January and June, but with all these things to love, we're pretty sure you'll be loving how they look all year round.
1. It's rooted in history.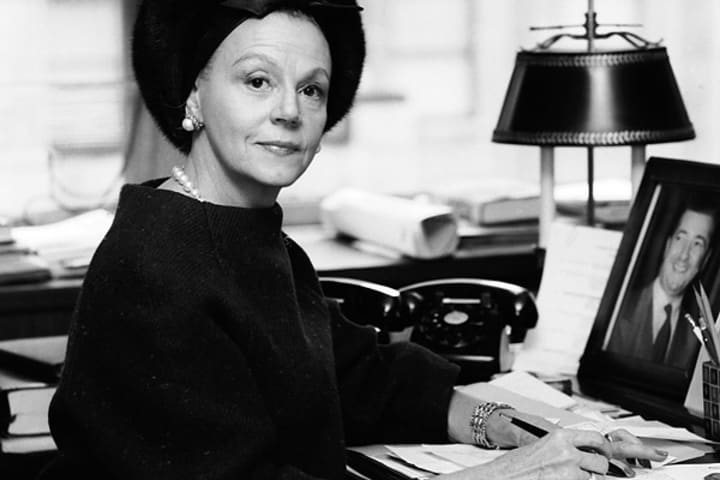 It turns out, the first fashion week occurred in New York after WWII. It returns each year alive with the spirit of the first "press week," which occurred in 1943 in NYC. This occurred because, with the German occupation of France, Americans couldn't travel to Paris to find the latest fashions. Eleanor Lambert started "fashion press week" in NYC for journalists to view the work of American designers, so American designers finally got their chance to be featured in fashion magazines that had been dominated by designers from Paris in the past.
2. It provides an opportunity for self-expression.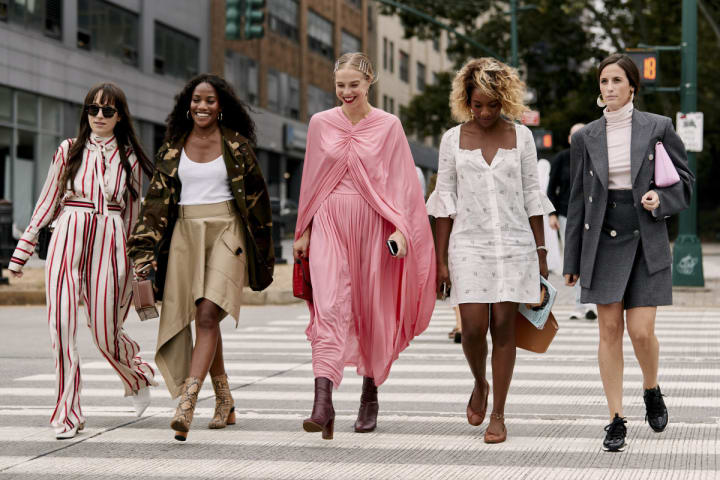 In the next week, as photos start flooding the internet with outfits worn all over the big apple, we'll be reminded that fashion weeks celebrate the opportunity that fashion gives us to express who we are—and to show up in the world looking like the people we'd like to be.
One of the most exciting parts of fashion week is the fashion inspiration that we will inevitably find, as designers showcase crazy combinations, which may encourage us to dress boldly. The creativity inherent in fashion takes inspiration from these ridiculously expensive styles, and allows us to learn to update our wardrobes on a budget, satisfying our desire to sport the best looks without having to be on that ramen-noodle-every-night budget.
3. The main venues change as much as the trends.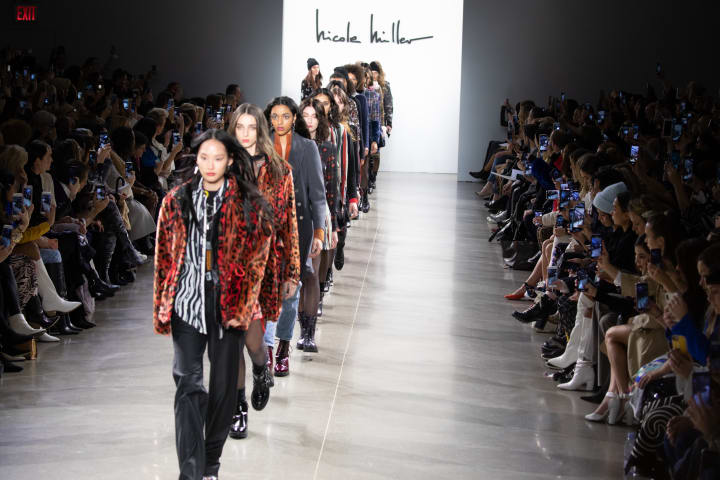 Earlier fashion weeks were much more intimate. Lambert's press week was just as it sounds; it was only for the press, so fashion journalists could write stories about American designers. Even in 1968 at Ralph Lauren's first show, the shows were restricted to only a select few audience members, and for the first fashion weeks, the events took place only at the Plaza Hotel. It wasn't until the 80s that events started to take place in galleries and in parks, among other interesting spaces.
In 1994, Fern Mallis, the executive director of the Council of Fashion Designers of America from 1991 to 2001, organized fashion week into the twice yearly event its known as today, and named the larger event that we know as New York Fashion Week, 7th on Sixth.
From 1994 to 2010 the white tents in Bryant Park became an important space during New York Fashion Week. This was cost effective for designers, but eventually so many fashion designers wanted to hold shows there that the main space for the fashion week became the Lincoln Center in 2010. And today, NYFW takes place in Tribeca.
In each of the "big four" cities, similar stories could be told about the ever-changing event spaces that have been utilized throughout each city. Fashion weeks provide each city a chance to showcase their most-loved and lauded landscapes to the rest of the world—and allows fashion designers to find spaces that will interact with the designs in their collections in creative ways.
4. Fashion Weeks are a game of status and influence.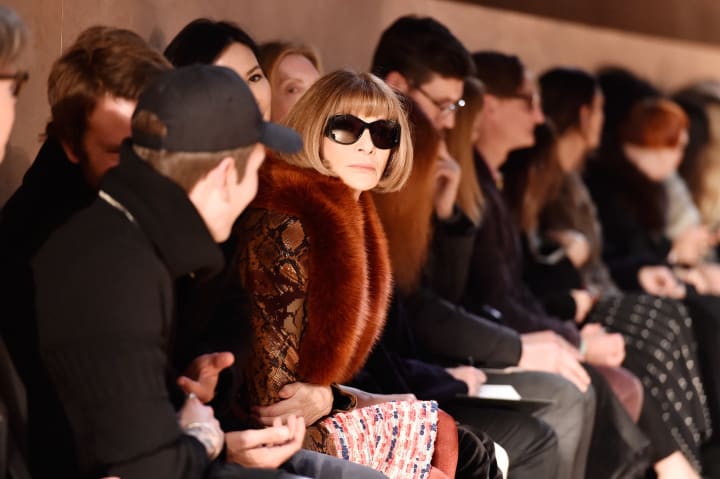 There's no doubt that fashion weeks involve competition and games of status. After all, if Anna Wintour chooses to attend your show, over another designer's show, more value is attributed to your designs and your company.
Similarly, the world of fashion journalism is a complicated one. Fashion journalists can be honest about a designer's show to an extent, but if a big advertiser needs something from the publication that a journalist works for, their review may have to be swayed one way or the other.
Most fashion shows will also be followed by elaborate after-parties at clubs, museums, and other various spaces throughout the city. These are important events that allow fashion designers to mingle with important players in the fashion industry, meet new people, and celebrate a successful show!
5. It has a large economic impact.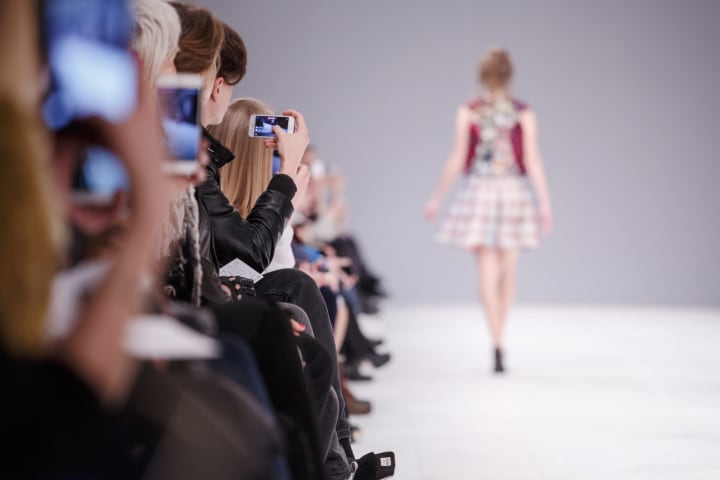 Most fashion shows have just around 130 front row seats, and for the major fashion houses in the industry, those seats can be sold for upwards of $100,000 (if they're not gifted or sold to important names and people in the press). Come to think about it though, how much would you pay to see the best looks inspired by icons if given the chance?
Additionally, people travel to Paris and New York from all of the world to attend these events, bringing each city revenue from the influx of visitors. The NYCEDC stated that New York Fashion Week generates almost $900 million for the city each year.
6. If you were to attend a fashion week in the Fall, you'd be viewing fashions created for the Spring and Summer seasons.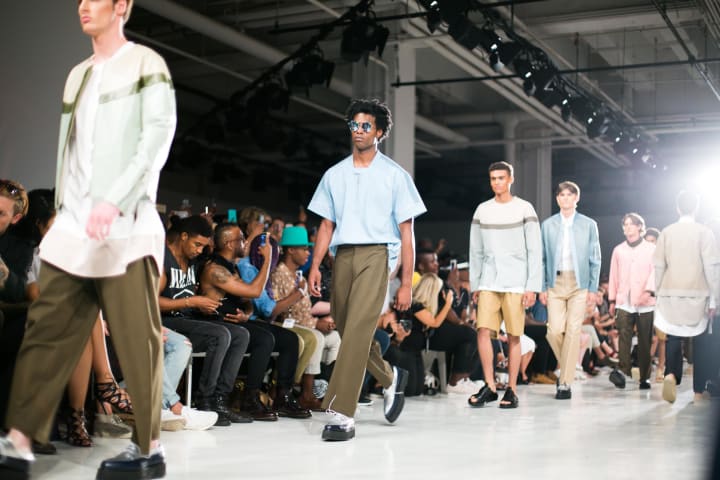 Fashion weeks are held nine months ahead of the buying season for the clothes showcased in that fashion week. One of the major reasons fashion weeks are produced is because buyers for large stores like Saks off Fifth, or owners of small boutiques, attend these shows to make decisions about what clothing they'll stock in their stores for that upcoming season. The nine months between the shows and that season give the designer and their company the time they need to manufacture pieces and get them sent to the places that will stock their clothing.
7. There are 40 other fashion weeks around the world.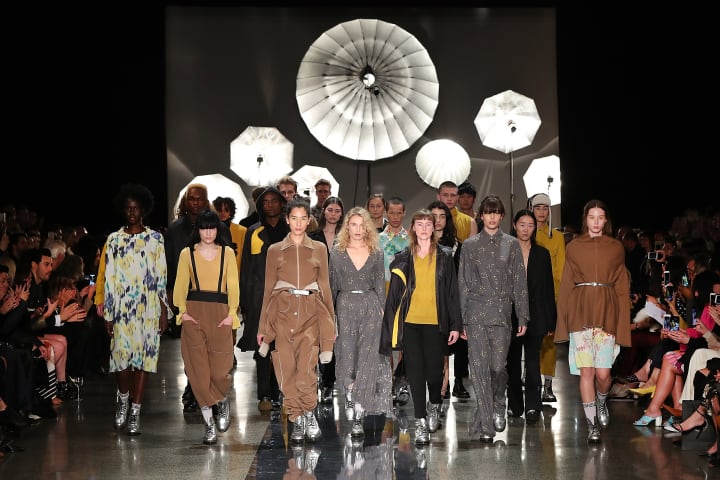 While the "big four" host the largest events with the most publicity, there are actually around 40 other fashion weeks around the world, as smaller cities like Boston, Amsterdam, Reykjavik, Cartagena, and New Zealand, have begun to produce their own events.
8. The Fashion Calendar manages the schedule.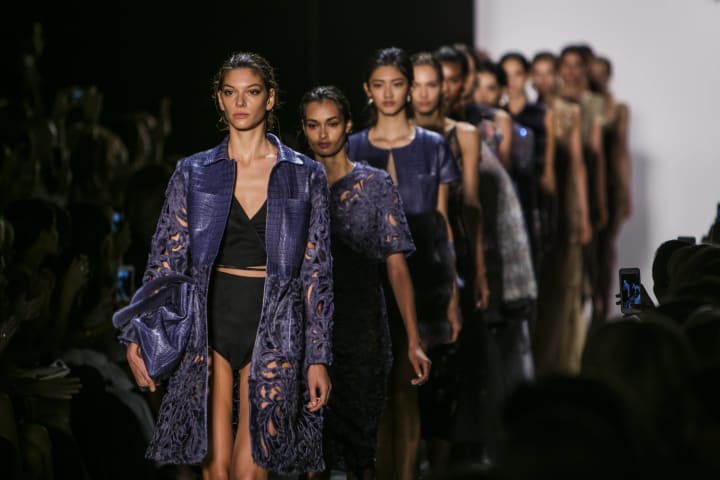 As you might imagine, with upwards of 150 fashion designers holding shows in a seven day period, scheduling can get complicated. The Fashion Calendar is a subscription service founded in 1945 by Ruth Finley, and is now a resource for anyone in the fashion industry, as it provides bi-weekly updates on scheduling and planning for the major fashion week events. At the time of its inception, it revolutionized the fashion industry, because it allowed for networking opportunities that could bring the right people together to make the world of fashion as connected (and competitive) as it is now.
9. Industry vs Open to the Public Shows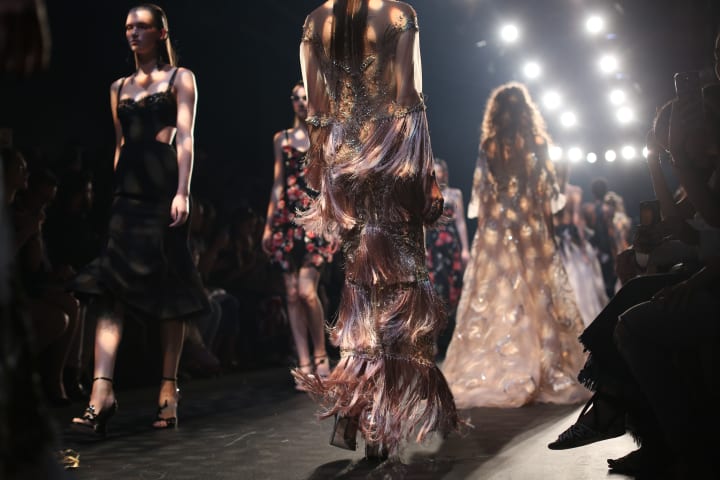 While you might assume that there's one show per designer, it's actually pretty common for one designer to have multiple shows. The big, flashy show is usually the designer's industry show for buyers and big names in the fashion industry. The shows that you could try to snag tickets to are the shows open to the public, which allow anyone who can afford a ticket to see the designs and share their experience at that designer's show about.
10. The "big four" cities are known for specific styles.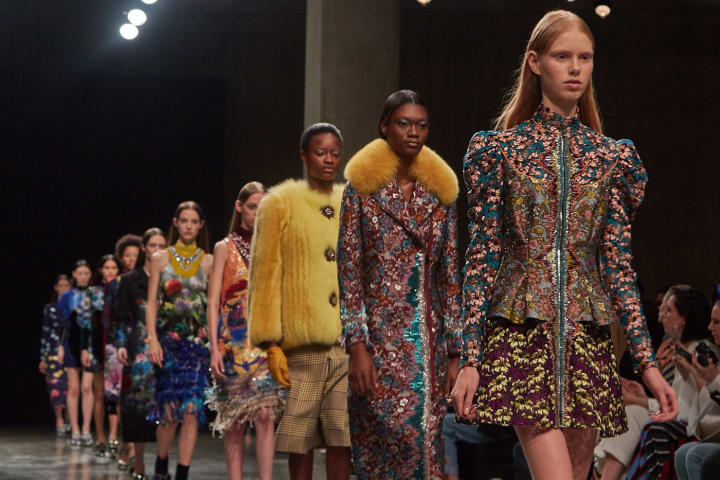 Interestingly enough, the "big four" cities and their fashion weeks are most well-known for specific styles of clothing. So, New York is known for sportswear, London for edgy or avant-garde pieces, Milan fashion week is known for extravagant or over-the-top fashion, and Paris fashion week is known for haute couture.
If you look at the fashion showcased in each city, and find that you gravitate towards that shown in one city over another, you can look into these broader styles to develop your understanding of your own fashion sense as well.
Hopefully, the best things about fashion week have made you excited to keep track of the major developments in fashion over the next few weeks—and hopefully the photos you see and the fashion shows you hear about teach you how to elevate your style for the upcoming summer season. Fashion is one way we can express ourselves in our daily lives, and when viewed as an art, it can be used to make bold statements and to show the world who we are before we even speak.