My Happy Place
A shortcut to Happy
For some a happy place is hiking through the woods, climbing a mountain or chilling out on a beautiful beach. While all of those things are wonderful, I have a happy place closer to home. I find my happy place through knitting and crocheting.
I am a knitter and a crocheter. Although I'm not sure if the latter is even a word, but I'm sticking with it.
I first began knitting and crocheting when I was in year two in primary school. Growing up in Finland (where, incidentally, Fiskars comes from) learning to knit, crochet and sew was a part of our curriculum.
In year two, everyone had to learn the basics with the option to choose either textiles or woodwork from year three onwards. It being the early 80s (yes; I am that old) it was very much a girl/boy split with girls opting for the more 'feminine skills' of textile work. I'd be interested to know if that's still the same or if things have changed.
I consider myself very lucky to have had the opportunity to learn how to knit, crochet and sew my own clothes. I still love knitting and crocheting and love making things for myself, friends and family. I used to sew clothes, too, but I never enjoyed it as much as the other two.
I enjoy surprising friends and family with handmade gifts. I hope they enjoy receiving them as much as I enjoy giving them. At least nobody has complained so far!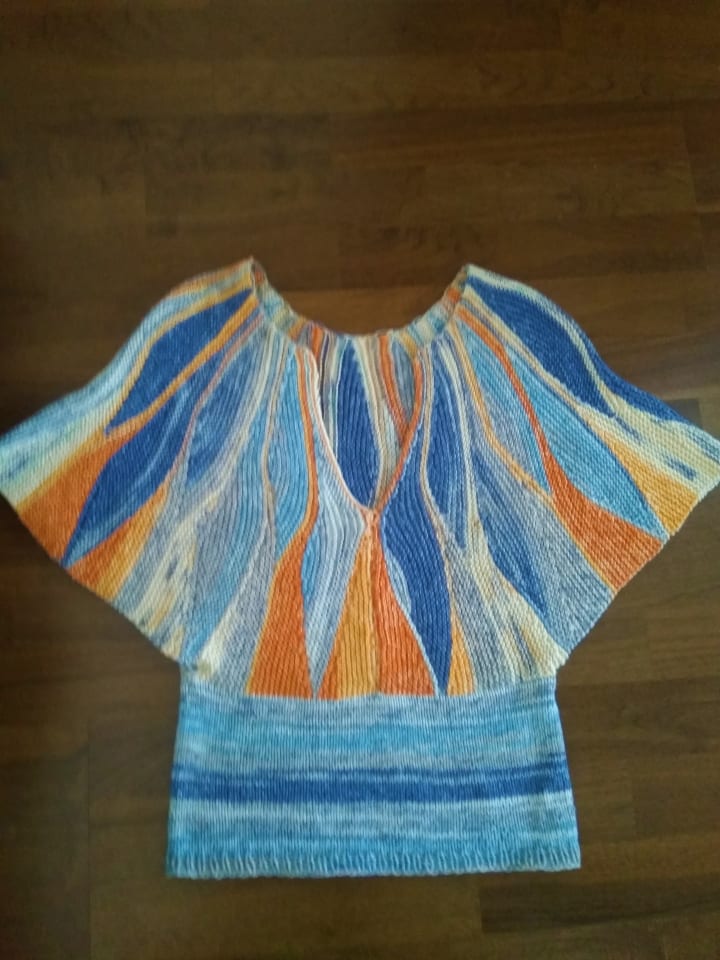 My first experiments knitting and crocheting were not the most successful. I remember a pair of mittens I made for my dad for Christmas. It was in primary school, not sure which year. Could have been year three or four, but that's besides the point. The point is that the mittens were not the most successful creation.
One mitten would have fitted a young child, whereas the other was big enough for a very large man's hand. Nevertheless, I was very proud of having made them and happily wrapped my present ready for Santa to deliver. They were a Christmas gift to my dad who received with grace and a suppressed laugh.
Luckily, my knitting skills have greatly improved since those early days. I can now produce maxing pairs of mittens. I have also knitted and crocheted several hats, scarves, jumpers, skirts and dresses that I'm proud to wear in public. And to give out as presents.
Most of the time I find my inspiration from the magazine by Finnish yarn makers Novita. However, as my skill and confidence levels have grown, I have created things from my head. Some have been more successful than others.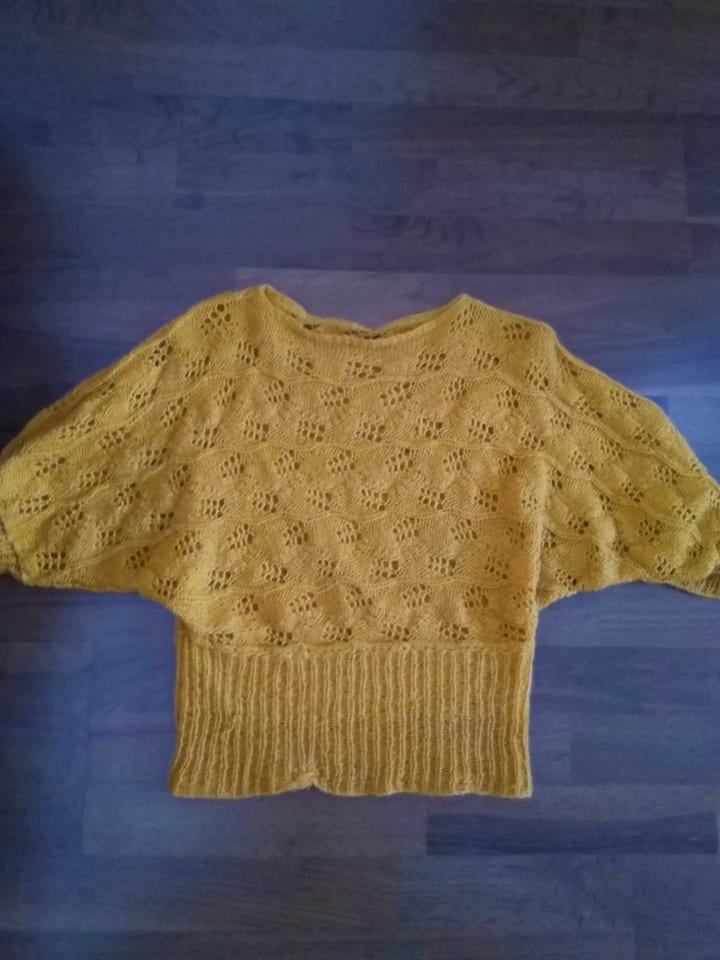 I think the love of knitting, crocheting and sewing runs in the family. My gran was rarely without a knitting project. I remember, as a novice knitter, watching her in awe as her knitting needles moved in a steady rhythm and she could knit without even glancing down at her work.
My mum knits and crochets and hardly a Christmas goes by when I don't get a soft handmade present from her. My aunt is a witch with the sewing machine and so is my sister. In fact, she has taken her love of making things a step further and made a living out of it.
Who am I to resist the call of the genes?
Making things with my hands takes me to a happy place inside. Picking up a ball of yarn and creating something unique is the perfect antidote to a busy life. It helps me to switch off and just focus on what I'm doing - I guess you could say it's quite meditative activity.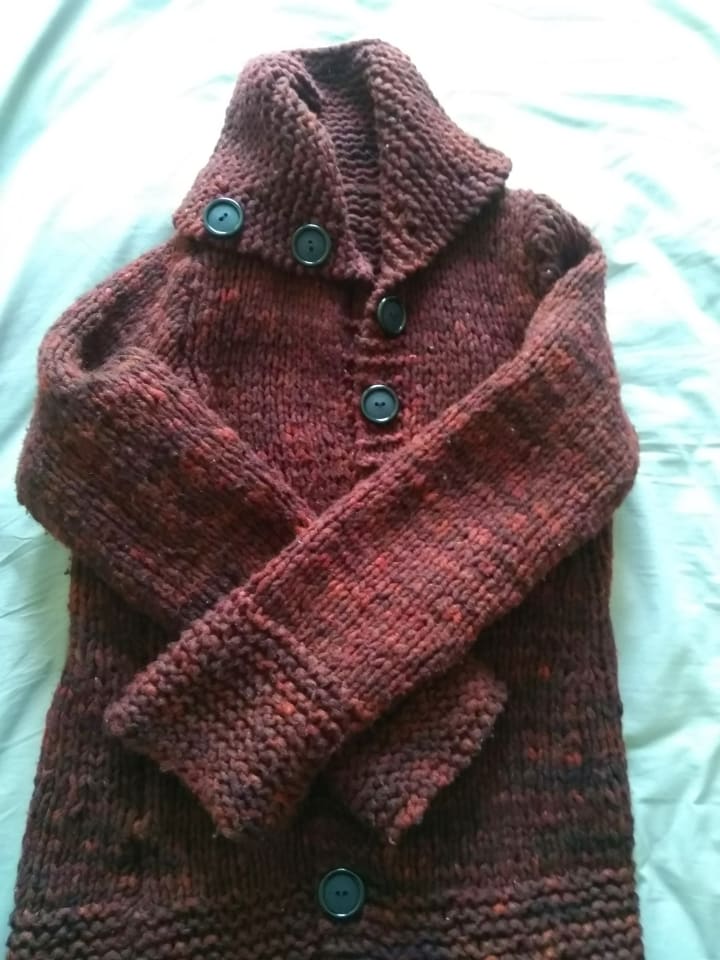 I have also discovered another unexpected but very welcome effect from knitting or crocheting in the evenings. It helps me control my weight.
Seriously, I'm terrible at frequent visits to the fridge when I'm watching TV. When I keep my hands busy, I'm not snacking. Who would have thought that knitting and crocheting are good for the waistline, too?
I'm lifetime knitter and a crocheter and who knows, maybe one day I'll pick up sewing again, too. If you haven't tried yet, why not give it a go. It is addictive!
(All designs featured in the pictures are from Novita.)
designers
Writer, reader, blogger, charity fundraiser. Find me on: https://cyclingforcancer.co.uk/
10% of what I earn on Vocal goes to Royal Marsden Cancer Charity.
Receive stories by Reija Sillanpaa in

your feed