Everything For Minis And Their Mommies
Quality Handmade Gifts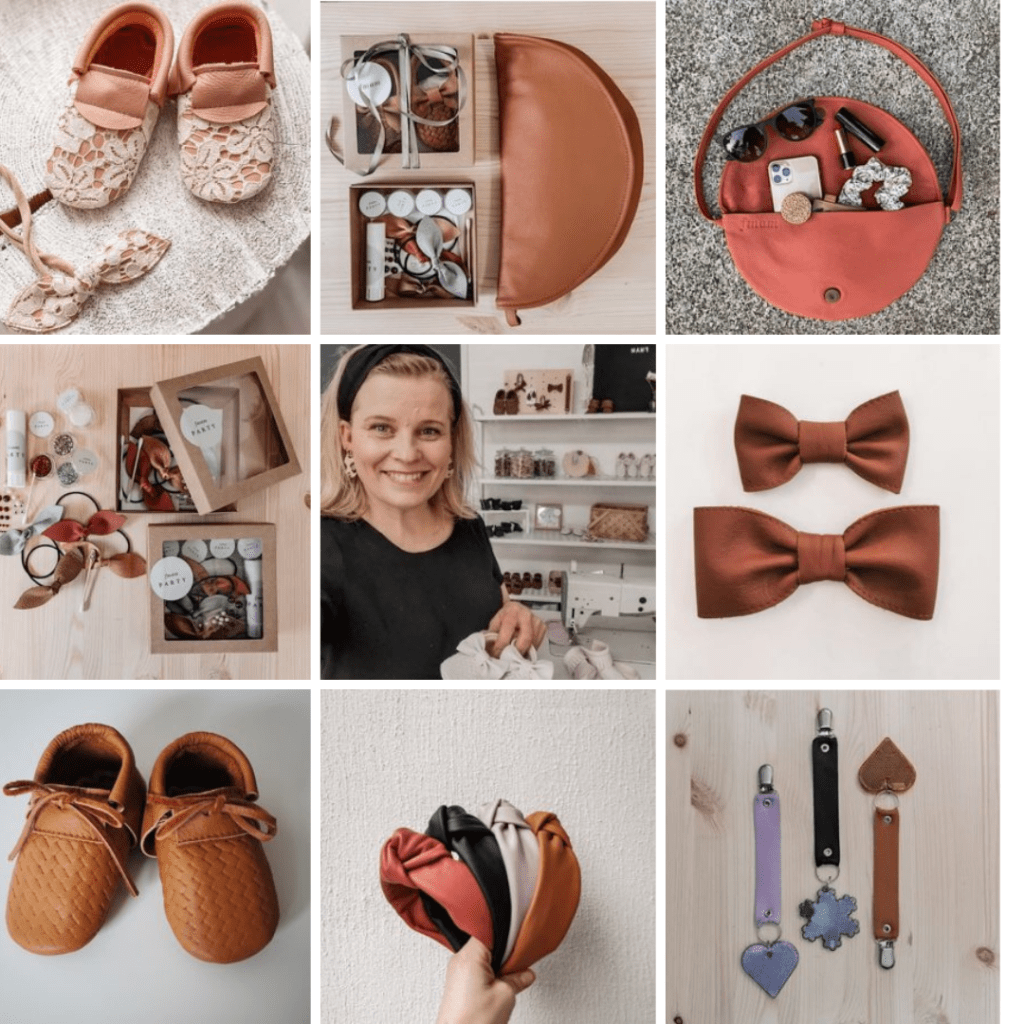 Pictures from FMAM Instagram and Shop With Owners Permission
For Minis and Mommies is a company based in Helsinki, Finland. It is the brainchild of FMAM Paivi who started the company nearly six years ago.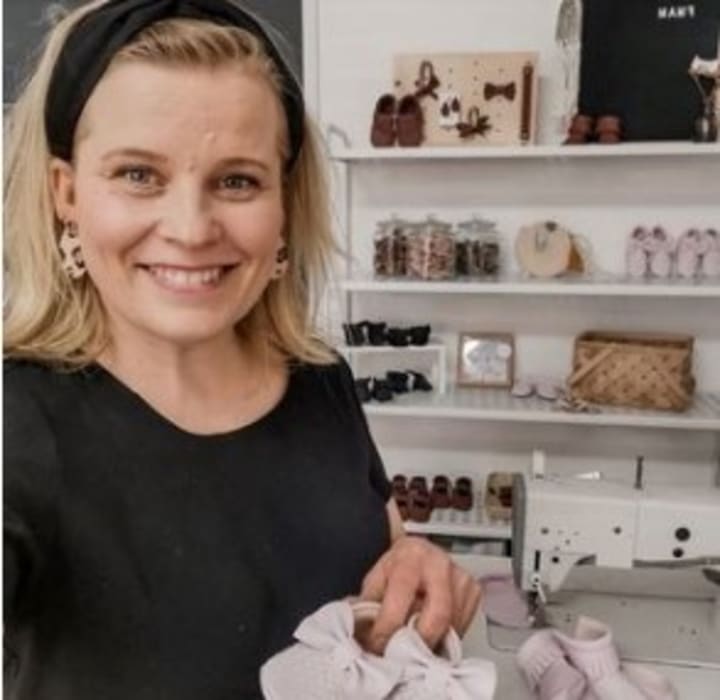 How It All Began
The birth of the company was a happy accident. During her maternity leave, Paivi, a nursery teacher, began experimenting with making leather moccs for toddles. She made a couple of pairs for her friends who loved them. The friends of the friends loved them, too, and soon Paivi was receiving requests for more and more moccs.
When she returned to work part-time, she continued to make the moccs. However, the word of them spread quicker than Paivi could have ever anticipated. Soon they became so popular that she was able to quit her part-time role at the nursery school and focus on making moccs full-time.
In the autumn 2015 she opened her online shop and she has not looked back since.
Being the creative brainbox as she is, Paivi soon came up with additional ideas including earrings and necklaces, hairbands and bags. All the moccs and accessiories are handmade from chrome free, eco friendly leather or Pinatex which is a sustainable natural textile.
So Many Moccs
When picking the ideal gifts from FMAM's selection, I simply have to start with the moccs, since it is with them that FMAM's story started.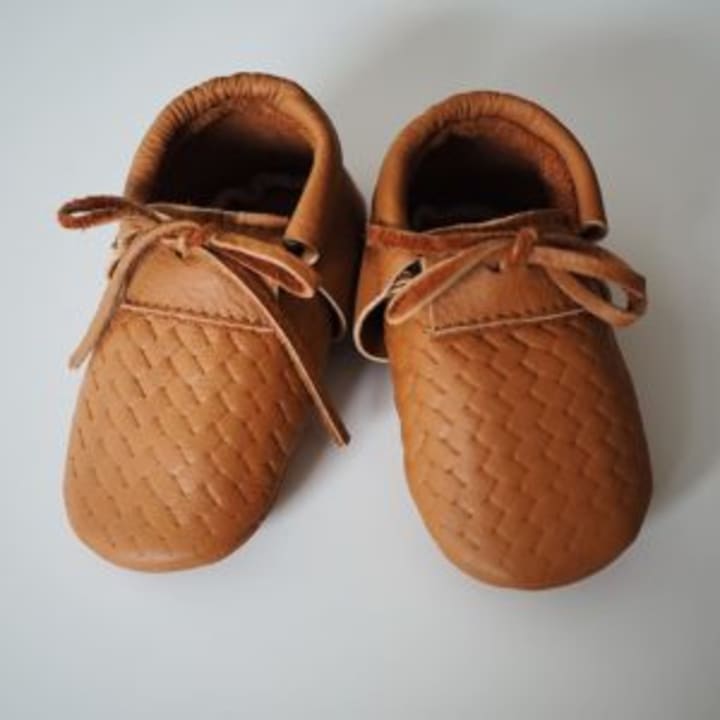 All the leather moccs are made of Scandinavian, ecologically produced chrome free leather. The Pinatex moccs are made of a patented new material.
Pinatex is made from pineapple leaf fibres that are gathered by farming cooperatives in the Philippines. They are a by-product of pineapple harvest which means no extra land, water, fertiliser or pesticides are used to produce the material.
All the moccs are designed to fit perfectly on your mini's feet. They have an elastic band at the opening which makes them easy to get on to your mini's feet and it also helps them to stay on.
There are currently 23 different moccs to choose from. My personal favourites include the Peach Lace Set that comes with a matching bow and the Black Braids with a Bow.
Whenever my friends have babies, I always gift them a pair of FMAM moccs.
Other Gifts For Minis
If you are looking for a smaller gift, then the safety reflectors are an excellent choice. With the darker winter evenings, they attach to your child's clothing and help them stay visible.
I absolutely love the DIY Hairband boxes. They come with either four or eight hairbands (your choice), glue, three different glitters and sticker decorations.
Other gift items inlcude bows for both boys and girls; a box of matching moccs and a hairband for your doll; DIY earring and wallet boxes (perfect gifts for mothers and fathers day - get your child to decorate their own present); hats and hairbands.
The hairbands are great for grownups, too. I own them in several colours.
Paivi also has a selection of stock from other carefully selected brands available on her online shop including BIBS pacifiers and MILE tights.
Let's Not Forget The Grownups
A recent addition to FMAM's collection are Viekku bags. Just like the moccs, they are made from leather that is Scandinavian, free of chrome and ecologically produced. The bag is available in four different colours.
What I love about this bag is its versatility. You can wear it over the shoulder or around your waist. And as you can see from the picture, it is plenty big enough to carry all your essentials.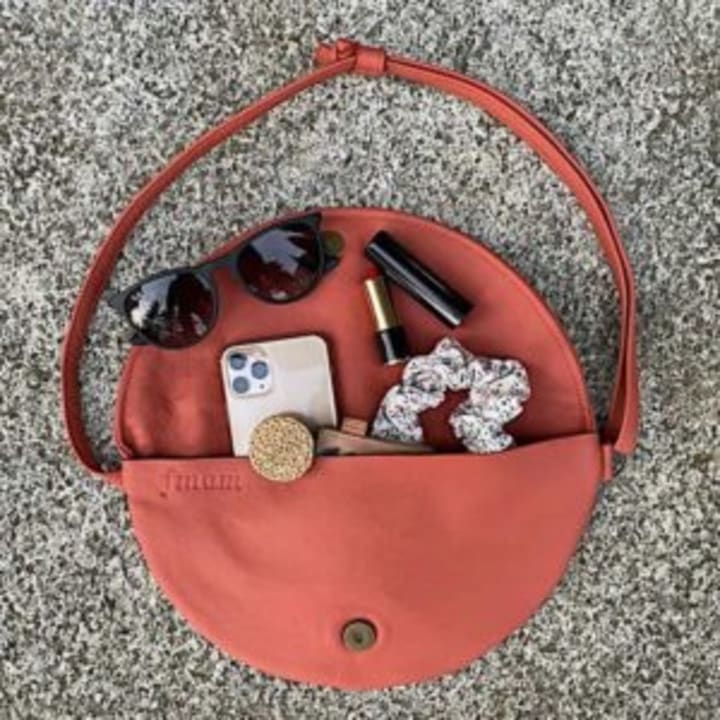 Another new item is the Knot leather headband. When Paivi first added them to her online shop, they proved so popular that the online shop couldn't handle all the traffic. They are now back in shop and available to preorder so get your order in quick.
I also love the Leaf Headband which is available in four different designs.
There is a selection of earrings and necklaces, too. I'm a proud owner of a growing selection of FMAM accessories and my current favourite earrings are the Rose Garden Drop Earrings. All the earrings are nickel tested.
***
So there you have it. A perfect selection of gifts for minis and mommies.
You can follow For Minis And Mommies on Instagram for information on new products and preorders.