Common Psychology Behind Wearing Jewelry
Women's Jewelry and Psychology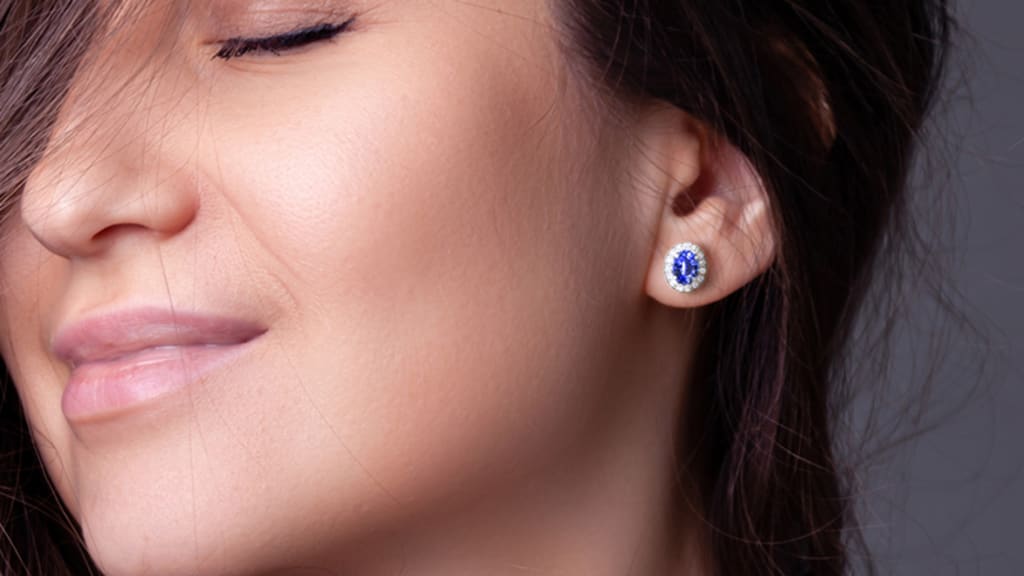 Jewelry is one of the best ways to adorn yourself. Women especially have a separate place for jewelry in their hearts. And why not? Jewelry is the best form of adornment that makes you look beautiful and add charm to your appearance.
The trend of accessorizing ourselves with gemstones and metals takes us back to the ancient Egyptian and Mesopotamian cultures when beads were the primary form of ornaments shaped like flowers and animals. With time, the designs of the ornaments changed, and beads were replaced with metal.
But what is the psychology behind wearing jewelry? After all, they are expensive and quite uncomfortable to wear. Still, women have a great infatuation with jewelry. Well, if you haven't given it a thought, now is the time to think about why we love to wear jewelry so much.
While some people wear jewelry just to add a layer of beauty and style to their presence, some have sentiments and meanings attached to them. I am going to tell you some mind-boggling psychology behind wearing jewelry.
Jewelry Has Memory Attached To It
Jewelry has memory, really? Think of those times when someone special gifted their warmth of love and genuine care in the form of jewelry. It could be your partner, close friend or family member. They always strike your mind whenever you look at the jewelry.
The jewelry becomes more individual and meaningful to you, especially when it is gifted by someone you really adore. Now you know what to give to your woman if you're thinking of gifting something exclusive she will cherish forever.
Jewelry Makes You Look Confident
Why do we wear jewelry? Well, the answer is simple: it makes you look beautiful and confident.
But have you ever stopped and wondered how? Let me tell you, jewelry has a significant impression on your personality. It instantly captures the attention from everywhere and works as a great way to start a conversation with people. The magnificent appearance you get when you wear jewelry boosts your self-confidence and makes you look smart.
Pro Tip: Accessorize yourself with a particular piece of jewelry for different occasions to get a dazzling appearance that turns heads wherever you go. This will make you look confident and bold when you are with people.
Jewelry Represents Your Status
Another reason why women and men love to adorn themselves with jewelry is that it portrays their wealth and status. Be it the historical era or today's age, jewelry has always been a symbol of the prominence of a person in society. You may have come across such people who wear high-profile opulent jewelry to show their status and value.
Also, the inspiration for wearing jewelry and making an impression on people comes from celebrities. For example, wearing cocktail rings with color gemstones became popular when David Beckham gifted 15 engagement rings to his girlfriend, Victoria Beckham.
Jewelry Has Its Symbolic Meaning
Jewelry is not just a fashion ornament; it has a strong symbolic meaning attached to it. Many men and women style themselves with jewelry to signify their social status, relationship status or as a symbol of their heirlooms.
While some folks wear jewelry to represent who they are, some wear it due to its astrological significance. Gemstone jewelry is known for its celestial energy as well as fashion adornment. It symbolizes luck, health, wealth, prosperity, love, friendship, intuition, intellect and many more, making gemstone jewelry special.
Jewelry Has Sentimental Value
You can't imagine going for any special occasion without adorning yourself with a stunning piece of jewelry. Whether it's an engagement, party, wedding, casual gathering or any other event, jewelry is always a crucial part of every adornment. The emotional and sentimental value of wearing jewelry is defined by what occasion you wear it for.
If you're getting hitched, your engagement ring will symbolize the union of two souls. That ring will signify your genuine commitment and never-ending love for your partner. Or, if it is for an anniversary, then it will symbolize your strong bond and loyalty to each other. An emerald necklace is a perfect piece of jewelry to gift to your woman if she loves to adorn herself with royal gemstone jewelry.
Jewelry Is A Good Investment
Many people consider jewelry as a great investment option. They invest in metals like gold and platinum to earn high gains. Gemstone jewelry is also a good investment for jewelry admirers as the gemstones come from the earth, and their value increases with time. So, if you're a jewelry admirer and looking for some solid investment options, jewelry is always the right choice for you.
Wrapping Up
Jewelry has now become an integral part of humankind. For whatever reason you buy jewelry, you'll be noticed for sure at any event when you wear that dazzling piece. Besides giving aesthetically divine appearance to you, jewelry adds a charming factor to your presence and captures the attention from all around.
What's your reason for buying jewelry, by the way? Let us know in the comment.
About the Creator
Mariya Smith is a lifestyle blogger in New York City. Her knowledge about different gemstones is really awesome. She loves to wear jewelry like Sapphire necklaces, ruby earrings, etc.
Reader insights
Be the first to share your insights about this piece.
Add your insights