9 Fall 2019 Trends to Set You Apart from the Masses
Learn the Trendy Styles of the Season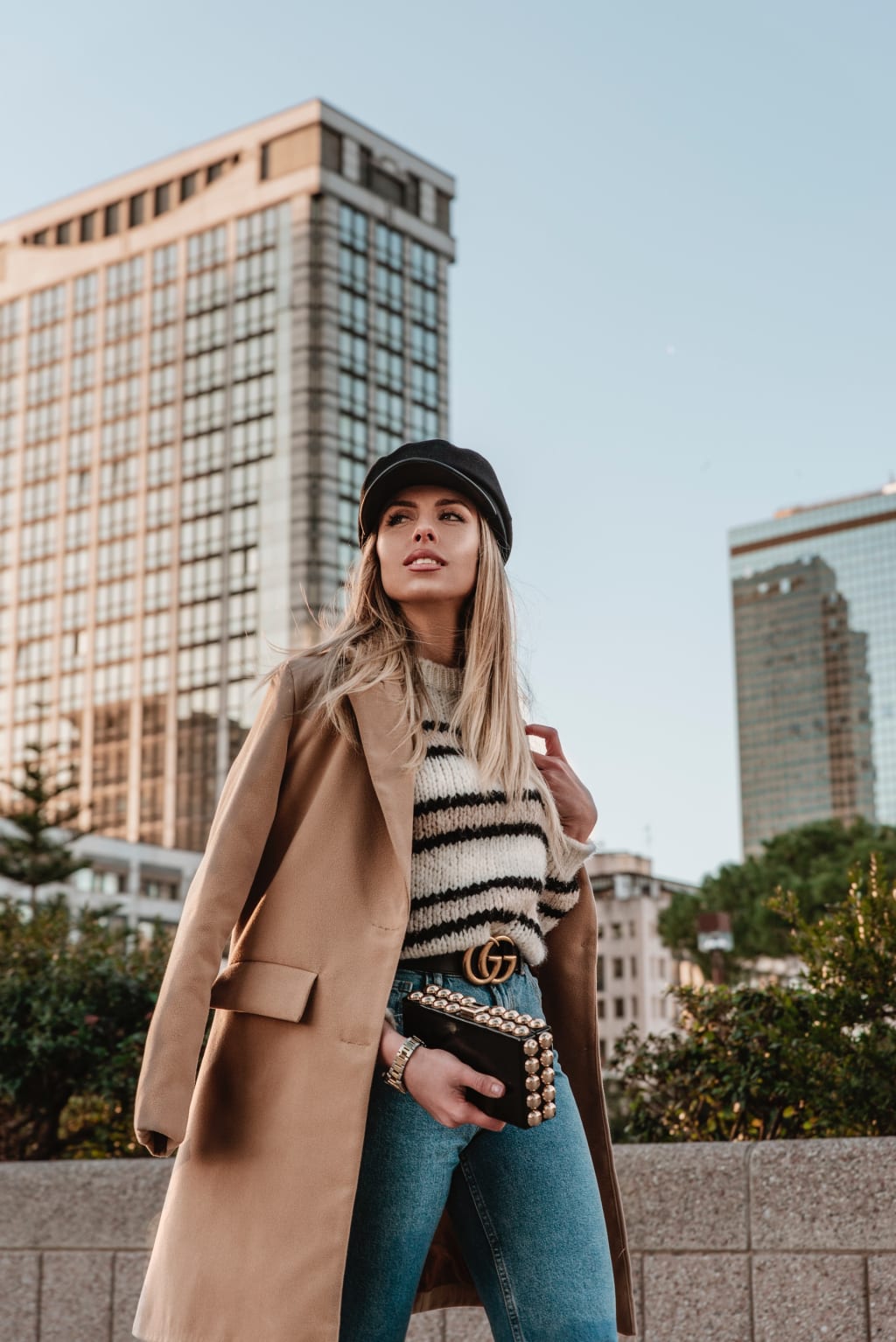 The turn of the seasons has marked the annual tradition of new fall fashion trends entering the market. Style-conscious women of all ages are itching to see the latest and greatest that designers offer. Fall 2019 trends are all about making a statement, standing out, and defying the ordinary. Find wardrobe inspiration here to create a unique contemporary look.
Bold Belts
Show off feminine curves with a stylish belt. Big buckles are a new accessory that provides a boost of character. Wear statement belts with long shirts coupled with skinny jeans or leggings and dresses paired with tall boots.
Pistachio
It is more than a delicious nut; pistachio is one of the 'in' colors this fall. Pistachio is a mellow green that is flattering on all skin tones. Pantsuits, dresses, tops, and bottoms are all available in this color. Make the color pop even more by pairing it with a neutral color like beige, brown, black, or white.
Sustainable Clothing
Some serious changes are happening to the natural environment. Designers are turning proactive this season by creating lines of clothing that were sustainably created. Recycled materials and dead stock fabrics have been combined to make beautiful styles that are eco-friendly.
Cuffed Jeans
Jeans are the everyday comfortable pant that is versatile and never goes out of style. Cuffed jeans are on-trend. They show off boots, heels, and flats with just a peek of the ankle. Avoid cuffing looser fitting jeans that will flap; instead, keep jeans cuffed where they are not tight but a comfortable fit on the calves.
Metallics
Stunning gold, silver, platinum, and copper materials graced the fall runways. Flowy dresses in metallic shades are reminiscent of the 70s disco days. Blouses, button-ups, skirts, and special event dresses have taken on this trend. Don't overwhelm the look by adding a lot of metal jewelry or matching shoes.
Kitten Heel Booties
Fall is the unofficial beginning of boot season. The kitten heel is a small lift that adds a boost of class to any outfit. They can be worn at work then directly out on the town afterward. There are countless creative varieties available including animal print, pointed toe, suede, and western-style.
Short Trench Coat
When the temperatures dip coats become a necessity. Some may dislike them for covering a lovely outfit, but a flattering coat adds to personal style. The short trench coat has buttons and is belted to show off the waistline. It can be worn over any outfit and still look ultra-classy.
Twill Suits
Women's suits are taking on a modern, scholastic look this fall. English twill jackets and matching trousers evoke a look of dedication and studiousness. The boring solid colored women's suits are old news when twill allows ladies to stun at work with their skills and style.
Oversized Totes
Say goodbye to the tiny handbags of seasons past that are adorable but barely fit a phone and a tube of lipstick in them. Oversized totes are in and highly practical. Ladies can carry everything they need for work or play while keeping their style game.
When everyone looks the same, life is boring. Create an individualized style with fall 2019 trends. Combine one or all the trends for a hip look. A pistachio blouse with cuffed jeans and kitten-heeled boots is one outfit combo that combines three trends into one sophisticated look. Metallic fabrics, bold belts, short trench coats, and sustainable clothing are other equally attractive options. Twill suits and oversized bags make for ideal functional workplace apparel. Don't blend in with the crowd, stand out with fall fashions.