25 Must Have Leggings
#Style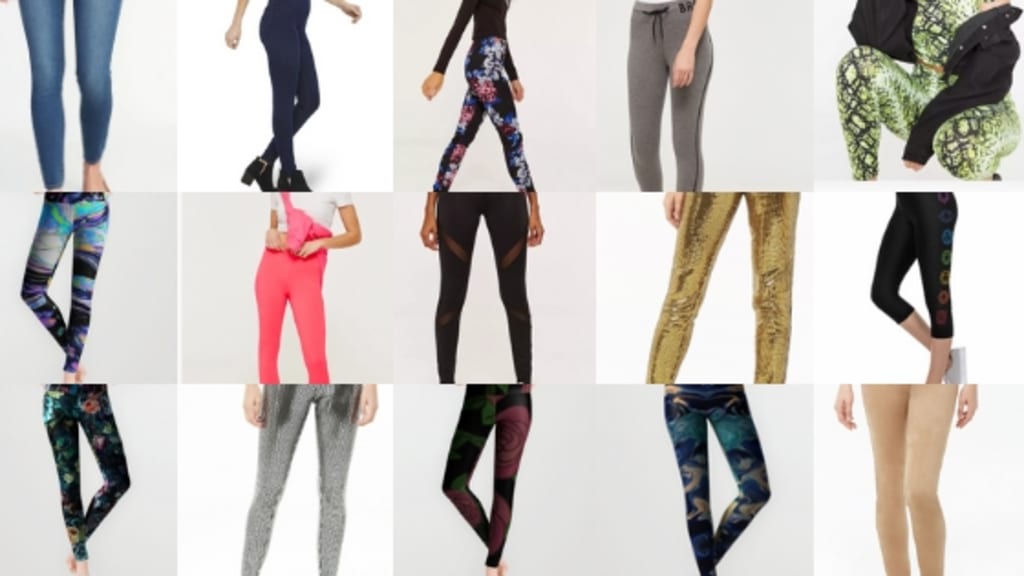 The best part about being a woman is, arguably, the fact that we get to wear leggings. They're comfy, stretchy, and we all look great in them! So why not take a moment to celebrate them and all the different kinds out there.
All About Leggings
Are you as obsessed with leggings as much as I am? Do you want to add more to your collection? Well then, scroll down, you legging lover, because here is a collection of all kinds of leggings, from classic to party! You are sure to find leggings on this list that you will love!
What else was going to be number one on the list? This seemed like a no brainer to me.
Anything can be printed on leggings, you could make your own custom design too.
This one is one of my favourites! I think I'm just a sucker for roses.
It concerns me that these leggings are named "After we die" ...
These would look super cool at a rave... just saying.
Nothing wrong with the classics!
I've always wanted leggings where one leg was a different design from the other, theres a lot of patterns out there and not enough creativity.
I would look so good in these at a parade or two!
The fabric is so soft too.
The sequins would scratch me, but I would look great!
Yup, no dress for me this New Years Eve.
I just feel so sexy with the mesh lines!
Story time, I wore leggings a lot like these to work once and everyone had to take a second look to make sure I wasn't half naked... I was later told I wasn't allowed to dance in them. It was a fun day.
Who says your leggings can't be a work of art?
For those who want regal and colourful.
I want this one!
This one says to me... oil spill... but a pretty one.
I want these ones too!
I love them, but I won't buy them ...
For the days you actually go jogging in your leggings. :P
I'm not judging, we all wear leggings without working out.
You never know, you might get invited to a 80s party!
Those look really comfy...
So colourful :)
They do look nice, but how stretchy would they really be?
What else to place in the last spot but then the loved and admired 'jeggings! So you can pretend like your wearing jeans instead of your usual leggings, but you're still comfy. Win! Win!
Thank You
Thank you for reading my list! I certainly hoped you enjoyed it. If you want to read more about me, just scroll down a bit for some bonus content! If you want to send me a message, my contact info is just below too!

I started blogging about a year ago, and I promise you that my work has improved significantly since then. I've taken online classes about writing and I am doing my best stay away click bait tactics. It would be really awesome if you join the adventure and maybe even help me think of what to write about next. If you would like to submit some feedback or ideas, you can always tweet me on Twitter.
Please Donate
Er... ummm.... this is awkward. So it turns out writing doesn't bring in the cash. There is a donate option at the bottom of this page and every dollar counts. No pressure... just thought I would mention. Thank you either way!