17 Cute and Affordable Bags on Amazon You Can Buy
Handbags are a crucial component of any complete outfit, but that doesn't mean you have to break the bank to be stylish. You can get a lot of cute and affordable bags on Amazon shipped right to your doorstep.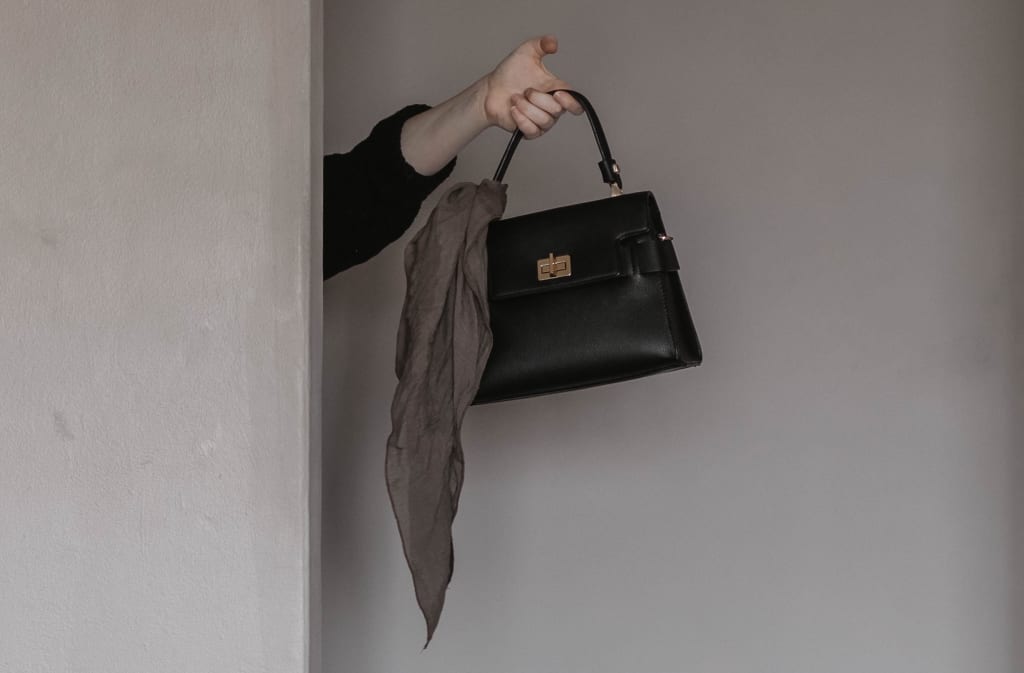 A love of handbags can be an expensive affair, but cute bags don't have to come at a costly price, nor do you have to spend hours combing discounts and thrift stores to find the right bag for your look. You can get a huge variety of cute and affordable bags on Amazon, with options to suit any kind of outing, outfit, size need, and style. From cute and quirky to elegant and classic to all-purpose tote bags, low prices and quick delivery can get you just what you need (or want) in a new handbag. Or two. Or three...
This classic tasseled tote bag from Nodykka is stylish, simple, and high quality. Due to its simple style and wide range of color offerings, this is a fantastic option for an all-purpose bag. It won't look out of place at work, at school, during a weekend out, at date night, or even at the beach. The design is simple and classic, with a lightweight synthetic leather that makes it one of the most cute and affordable bags on Amazon you can buy. It's big and sturdy enough to hold everything things like tablets and Kindles, so you can carry everything you need without sacrificing great style.
This envelope clutch is one of the most classically designed cute and affordable bags on Amazon. With a simple black envelope body and a complementary gold chain, you can probably already imagine that this bag will match any outfit and any occasion. It also comes in any of 32 different shades and colors, so you can get the perfect match for your handbag needs. It's large enough to carry all of your essentials, but small and light enough to be used as a clutch, wristlet, or crossbody purse without being a nuisance. It has two separate inner pockets as well, to keep your things organized and save you the hassle of digging around for your essentials in a messy purse.
It's hard to be Barbie on a budget, but this cute, little bag with a big personality makes it look easy. This quirky, cute bag fits the bill perfectly. The light coloring and cute design evoke a fun, sunny day on the town, and is a great size for carrying your essentials around (yes, including the massive iPhones of recent years). It's a great gift or purchase for girls and women of all ages, from little kids to fun-loving adults, at a great price. The gold chain is just long enough to sling it across your body and keep your essentials close to you, while the adorable design will accent any outfit and bring a little light, life, and fun to your look. Whether for a five year old to carry some chapstick and a beanie baby, or for you to keep your wallet and phone safe, this is a fantastic bag at a great price.
For another very cool, unique design, SharPlus offers this clear acrylic box-shaped bag. Definitely one of the most unique and eye-catching cute and affordable bags on Amazon, this rosy-colored clutch goes well with anything, bringing an additional splash of class and intrigue to any outfit. Though unique and eye-catching, this design is still simple and sophisticated, perfect for a night out with friends or a date night. It's just large enough to hold your essentials; like your phone, wallet, and keys; so it's perfect for a minimalist night out when you want to keep your bag lightweight and easy to carry around with you.
With the basic options of black or white, this affordably cute bag on Amazon is another all-purpose classic. The simple, quilted design means it will go well with any and all outfits and styles, and won't look out of place at any event, whether it be a shopping day, a date night, a weekend out, or just a trip to the store. It's a great alternative to the big, deep bag that takes hours of your life to dig through, with a moderate size to accommodate more than just the essentials, while remaining lightweight and stylish enough to carry wherever you go.
This purse boasts easily one of the coolest designs I've ever seen. It's the perfect accent piece to spice up a classy outfit, and is sure to garner compliments and conversations wherever you go. The top handle and strap makes it easy to carry wherever you need. If the cool geometric design isn't enough, it also has a very unique and captivating coloration that evokes a metallic holographic design. Nevertheless, by making use of cheaper PU leather and polyester materials, it remains a good sized bag that is capable of giving you the best of all worlds.
This bag fits all the requirements for the modern woman: It's stylish, classic, simple, and versatile. Perfect for casual use or fancy events, it makes at least one part of your outfit planning simple and easy. The inner compartment is divided into two separate compartments, and features an external and internal zipper pouch to keep your belongings both safe and organized. Without being bulky or heavy, it is a good sized bag with plenty of room for all your necessities in any basic situation, great for daily use and special occasions alike.
With 21 different color options, you won't have any trouble getting just what you need from this handbag. Though small and lightweight, this bag still offers three separate compartments to keep your small items easily organized. This is just one of the reasons this cute bag is perfect for an all-purpose bag. Of course, everyone should have some fun and vibrant bags to go with your special outfits, it's always crucial to have at least one simple, classic purse that's suitable for all occasions. Take it to a wedding, on a date, out on the town, or just for a trip to the grocery store.
This beautiful leather bag comes in a wide range of beautiful designs and colors for fashionistas of every bent—especially fashionistas on a budget. The physical design is comparatively simple, with a single compartment large enough for any necessities, but balancing its holding volume with being lightweight and unobtrusive in size. At just about $10, it's also one of the cheapest options out there, which is frankly surprising given its good quality, sturdy construction not often found in such budget-friendly, aesthetically pleasing accessories.
This DELUXITY design is one of the most frequently purchased and highly reviewed cute and affordable bags on Amazon you can buy right now. For good reason, too—it's roomy, secure, and comfortable, but it's also incredibly stylish and classic in design so that you can look like you spend big bucks without actually shelling out the dough for a designer purse. The zipper closure functions as a pocket for smaller items, while the internal pockets have plenty of room for essentials without weighing you down when you're out and about. It's also another of the better options on Amazon that allows you to choose between 22 different color options, whether you're going for a classic, neutral, all-purpose look, or a bright accent in your favorite colors.
Rounded rattan handbags are very in. For good reason, too. The chic handwoven design is both eye-catching and mood-boosting. It's a cute bag for daily use, but especially for evoking a summer day at the beach or a lovely picnic (after all, it kind of looks like a picnic basket in handbag form). While it won't fit a full picnic or beach towel, it will bring that aesthetic effect to your day-to-day by holding all of your essentials in its unique design. Overall, a fantastic summer and spring bag that was just made to be paired with a sundress, chic hat, and sunglasses. Since it's handmade, it's also of a very high quality.
To return to the classic handbag, this crossbody bag is perfect for everyday, all-purpose use. It won't look out of place at the grocery store or gas station, and will complement any outfit in a fancier locale, like a night on the town or a hot date. The button closure keeps it secure, while multiple pockets ensures this good sized bag allows you to organize your daily necessities so you don't spend extra time digging around in the bottom of your bag for your keys or wallet.
This two-compartment, chevron-accented classic bag is simple, organized, and perfect for everyday use. It comes in a range of solid colors, maintaining its simple and classic design whether you opt for classic black or bold magenta. It's large enough to function as a daily handbag for whatever you may need in any situation. Though slightly more expensive than some of the other cute and affordable bags on Amazon, at under $35 this good quality purse will last you a long time, making it a sound fashion investment.
The faux leather and faux suede design of this adorable purse is both environmentally friendly and cute as a button. The overhanging flap is faux suede, while the body is faux leather, creating a subtle bit of contrast and combining these classic looks into a vibe suitable for daily and fancy occasions alike. It has one small zipper pocket for your easy-to-lose valuables, and two separate inner compartments to keep things organized.
Nine West is a name you should know to trust, and is a prime example if you're trying to tell if a purse is well made. They deliver on both quality and appearance with this top handled, good sized bag, and it has a quaint design reminiscent of a bygone age. Nevertheless, the simplicity of the overall design and classy structure make this a timeless piece that will work for every outfit or occasion. You also have the option of white or black colors, in addition to the subtle pink. With a stiff structure and magnetic lining and closing, you'll know your stuff is safe.
Another timeless, classic design from Nine West adds to the simple look of a synthetic leather, snap-closure handbag a little bit of extra flair with an accent scarf, making this bag unique and eye-catching, as well as sophisticated and classic. Doesn't it just make you want to stroll along a cobblestone road in Paris in your classiest black dress? Or, you know, look great while you're out on the town. Either way.
Another adorable handle-topped bag is the Steve Madden Coco satchel with chevron quilting. With a crossbody strap, top handle, and relatively compact size, this is one of those cute and affordable bags on Amazon that can be worn just about however you like—or however looks best with your outfit. It's also a lot more secure than many of your basic snap-closed handbags, with a turning lock closure to prevent easy pickpocketing. Plus, Amazon is offering free shipping and returns on this good quality handbag, making it a low-risk investment that's likely to pay off.
shopping