10 White Boots Any Girl Will Love in 2018
As the latest and greatest trend, these white boots any girl will love are sure to get you complimented.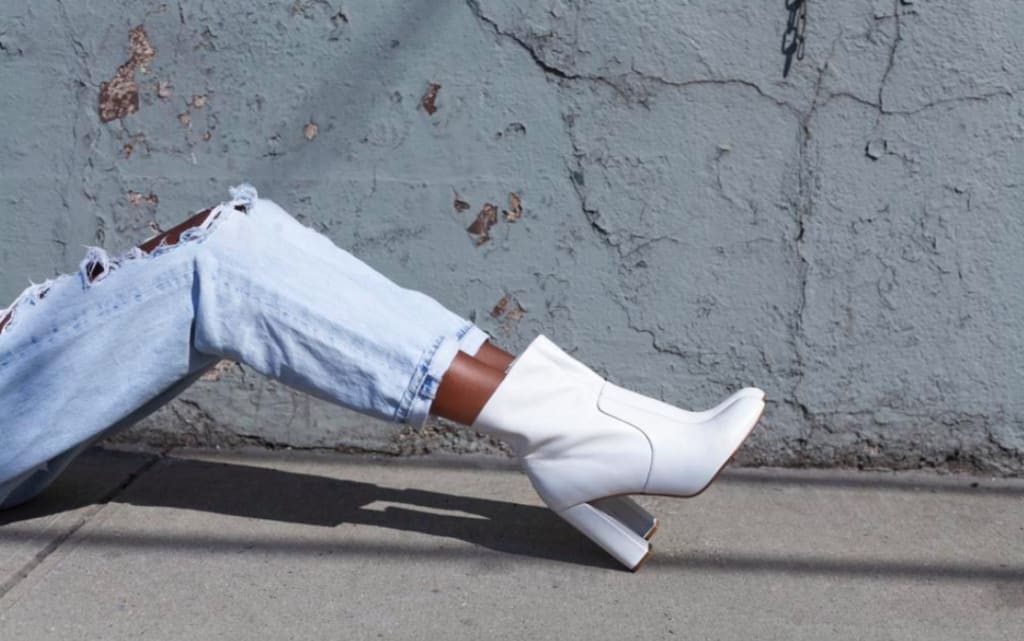 Footwear trends are often quick and fleeting, leaving little more impact than your average viral game on the App Store. As we say goodbye to the spring fashion trends of 2017, we are eager to see what's coming next. But the latest and greatest trend, white boots, is having a much more widespread impact than any of us could have imagined. When I told my mom that they were back in style, she said, "Those were a trend in the 70s!" Yes mom, they were, and now they're a trend in the late 2010s.
They are, as some describe, an act of fashion rebellion. Yes, they are probably going to get dirty, but you don't care. You want to be bold! Formally only for "special occasions," now white boots are ready to tackle life alongside you. They ooze confidence, and that's what we're all looking for these days. The white boots any girl will love listed below are sure to turn some heads as you strut your stuff down the street.
I'm starting off pretty fancy with this pair by Rag & Bone, but for good reason. These boots are made of genuine calf hair, making them super soft. They are textured for a more interesting look than your normal white boot, and have a nice brown 2 1/4" heel to tie the whole look together. Plus, they're made in Italy, so you know they're going to be of good quality. These would pair perfectly with a denim dress and silver bracelet for a "I know where I'm going and you can't stop me" kind of look.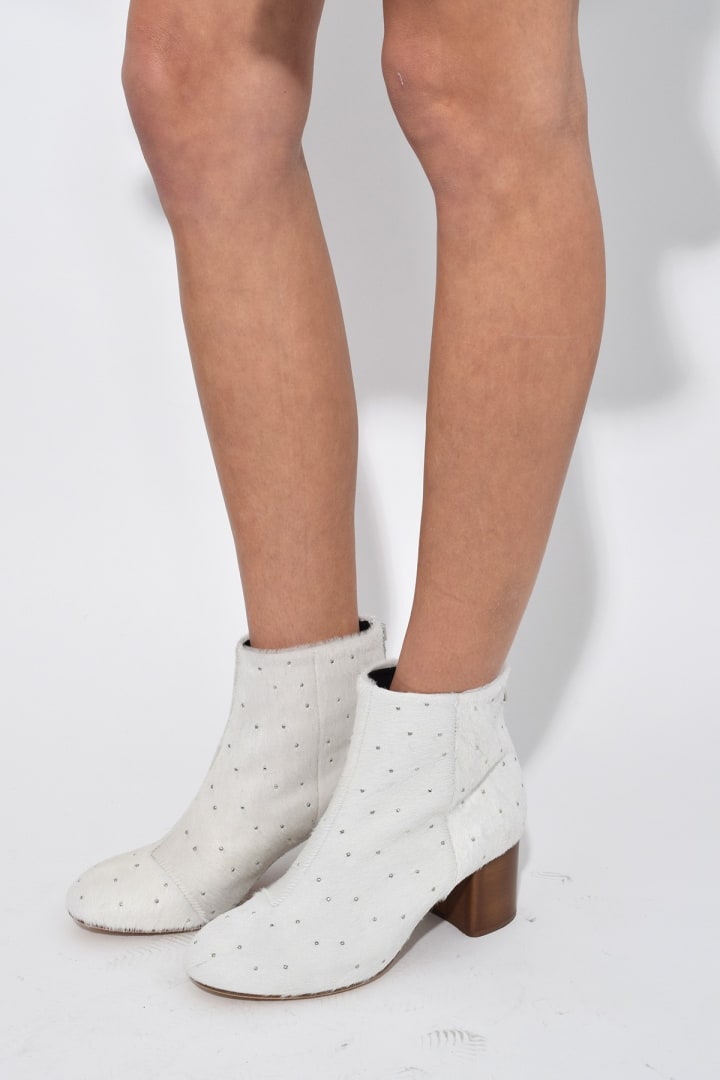 Ankle boots are always on-trend, and these white leather ones by Gianvito Rossi are the leader of the pack. That perfectly pointed toe shows you're a strong, independent woman headed somewhere with a purpose. It's a nice size heel at 1.75", tall enough to give you a small boost but not too big to make you tower over everyone you meet if you're already on the taller side like me. The leather is soft and won't rub you the wrong way as well. It fits perfectly to size, so as a pair of white boots any girl will love, you won't go wrong snatching up their pair for your next jaw-dropping outfit.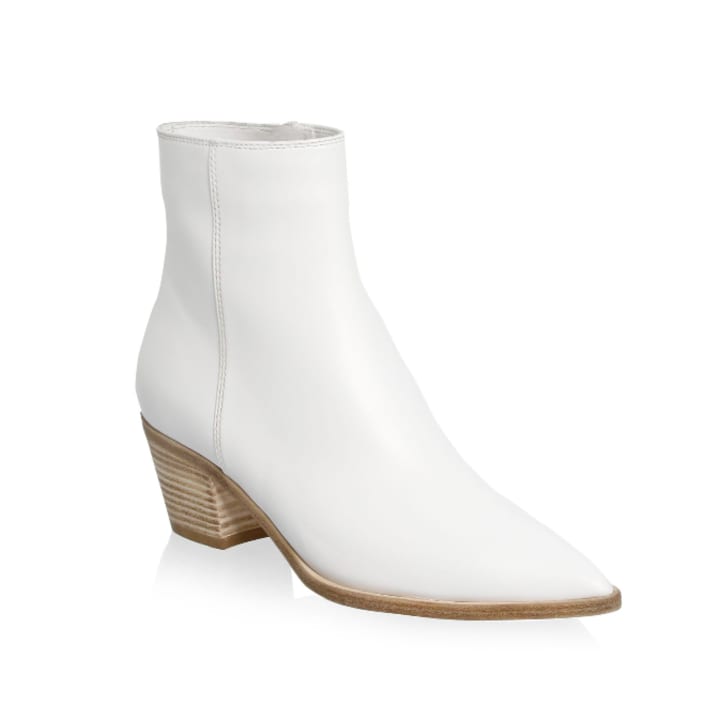 Ah, the kittie heel. Not something to be messed with. Not all women can balance perfectly on these babies, but if you can, you'll look like the height of fashion. They pair well with anything from skirts to denim, so you don't even already need to have an outfit planned to pair with these. The heel is a perfectly perky 2" in height, and the bright white zipper is in the back, so no ugly zippers will be ruining your look.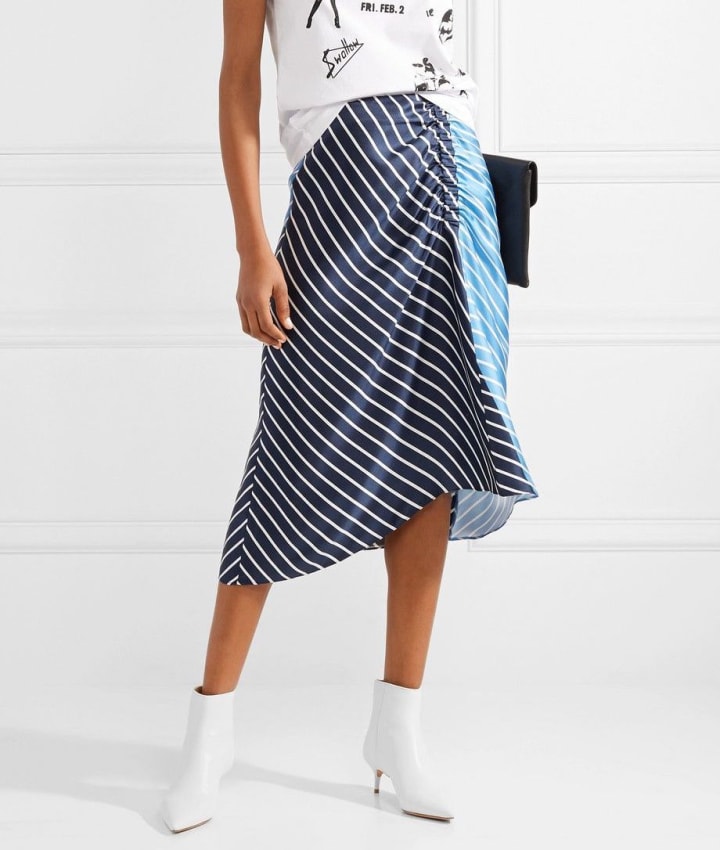 Rag & Bone is at it again and for good reason. Chelsea boots are also on trend right now, so why not merge these two together? White boots any girl will love have to be versatile, and these are the image of that. They're slip-on style for the busy woman on the go, have a solid 2" heel, and a comfortable almond toe. Could you really ask for any more than that? The black and white together are super sleek and I would definitely be asking a woman where she got these if I saw her out on the street.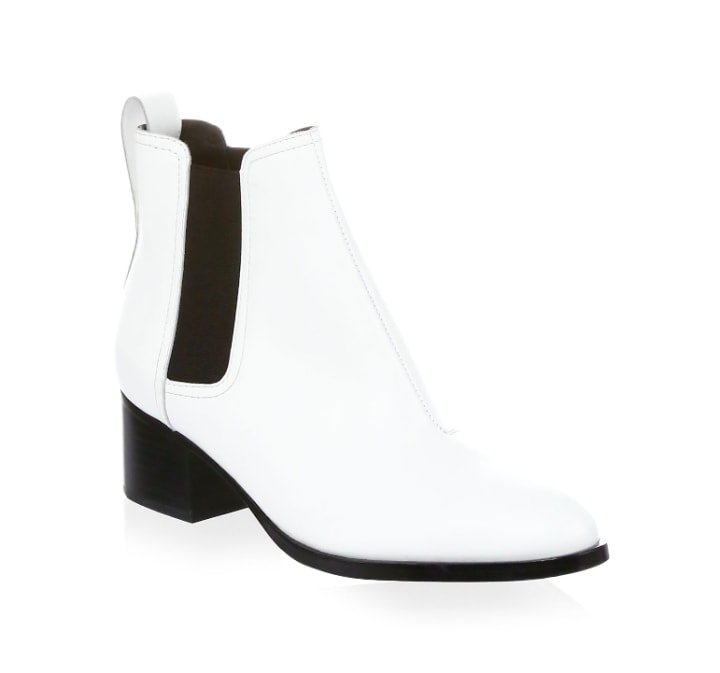 The reviews on this boot speak for itself; a perfect five stars. Yes, that's perfect across the board, including overall, comfort, and style. One reviewer said, "The leather is very buttery soft but still [has] enough thickness to stay up." You can't really ask for more than that. The heels are a bold 3 3/4", but are somehow still comfortable enough to wear all day! One reviewer even said she walked ten miles in Vegas in these babies! That's how you know you've got a high quality boot.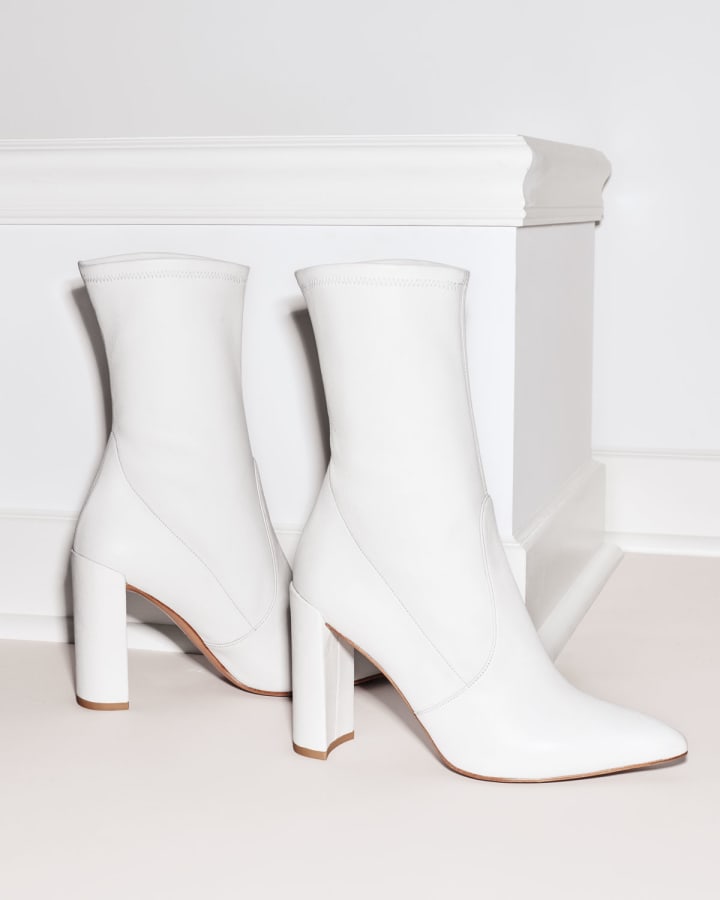 You know that when a woman walks in a room with a 3.5" stiletto heel that she means business. And in white on top of everything?! She's not to be messed with. As a great pair of white boots that every girl will love, Giuseppe Zanotti doesn't joke around with this design. Surprisingly, this boot features no zipper; it's totally a slip-on design. That makes it perfect for those of us that hate the zipper taking away the "pure" look of the shoe.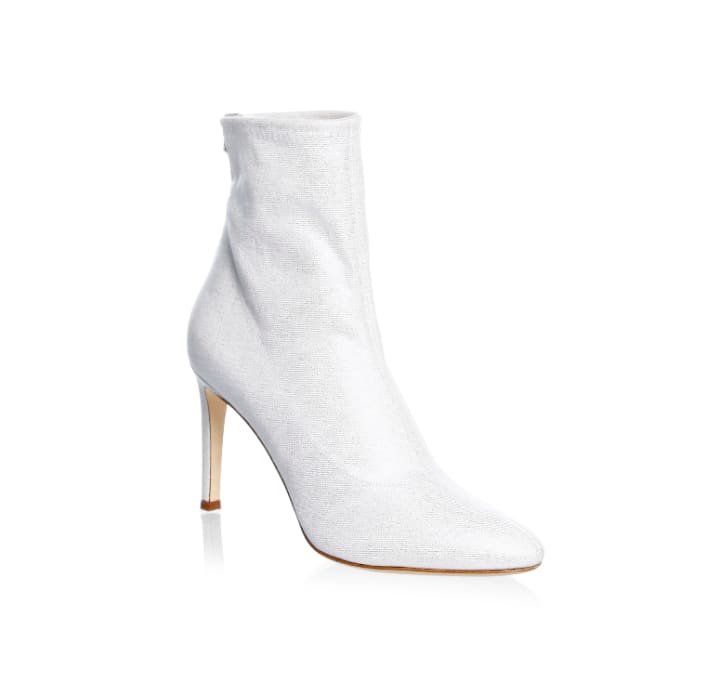 We're back to kitten heels and I'm all about it! At a perfect 1 3/4", these pull-on style boots are perfect for any occasion. It has a squared-off toe, too, giving the whole shoe a sense of modern ease. 3.1 Phillip Lim is also a really reliable brand if you didn't already know, even if I don't really "get" the 3.1 part. But that's not important! What is important is that they embody the cool-girl aesthetic to the max and bring a modern twist to classic looks, as evidenced by our Agatha bootie here.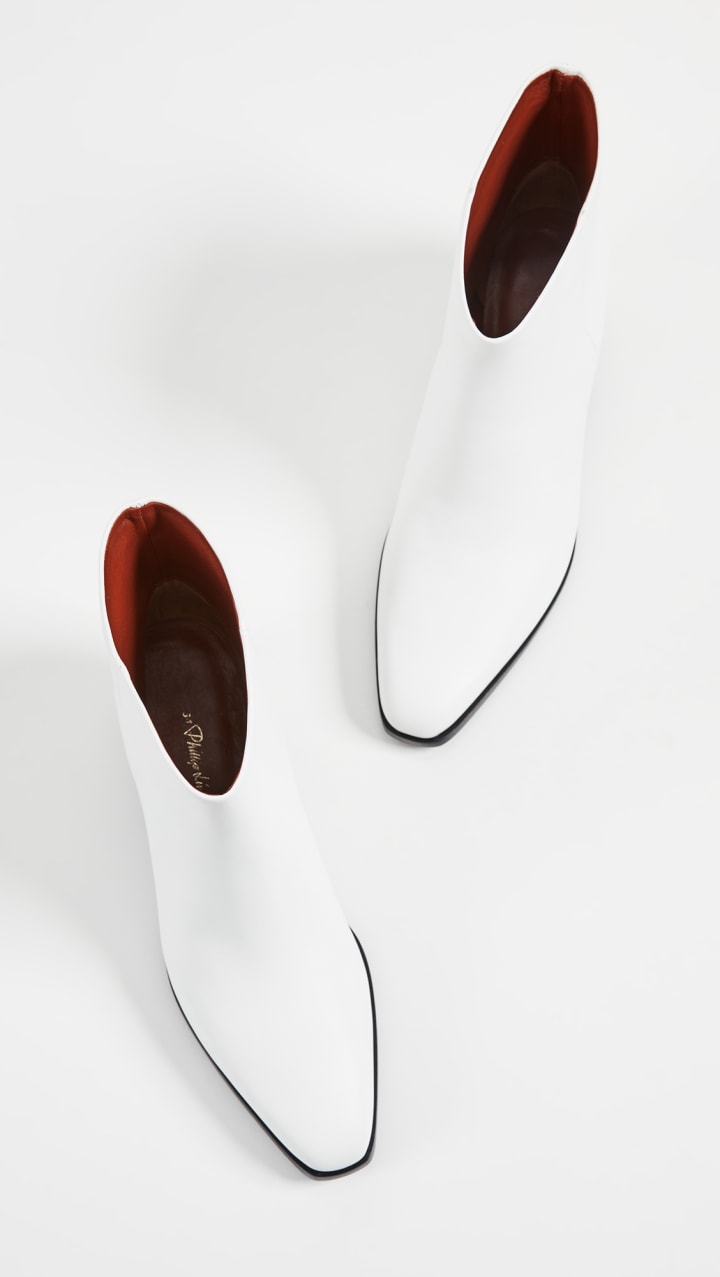 If you were looking for transition boots, this should be your first pick. Our favorite Jenners, Kendall + Kylie, have created a pair of white boots any girl will love that balance fashion and price. It's got a bold stiletto heel at 3.46", plus a cute panel design and point toe. You'd probably rock this better than they would, girl. Nothing against them, really, but c'mon. This shoe is for you, not for them. They're just perfect with that pair of skinny jeans or your favorite leggings. Now this is how to stay fashionable without breaking the bank.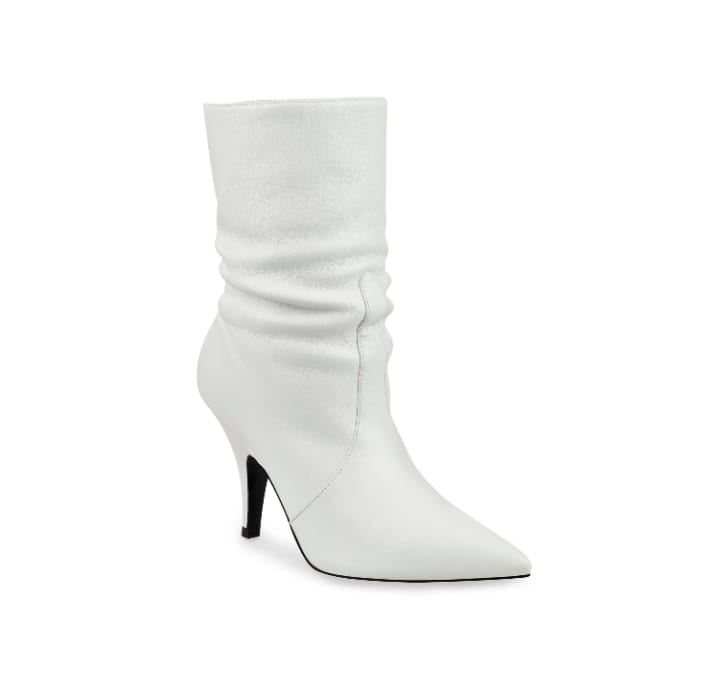 These boots are so Italian, you have to order them in Italian sizes. But don't let that stop you—these 2.3" heel white boots are sure to turn heads and are worth those two seconds it will take you to click on the size chart. Made out of 100 percent cow leather and goatskin, you can't get more authentic than this. They team up well with timeless pieces like a trench coat or denim. You'll be the talk of the town with these boots on your feet. Fashion makes a statement, and we love it for that, and these boots can be your ace in the hole.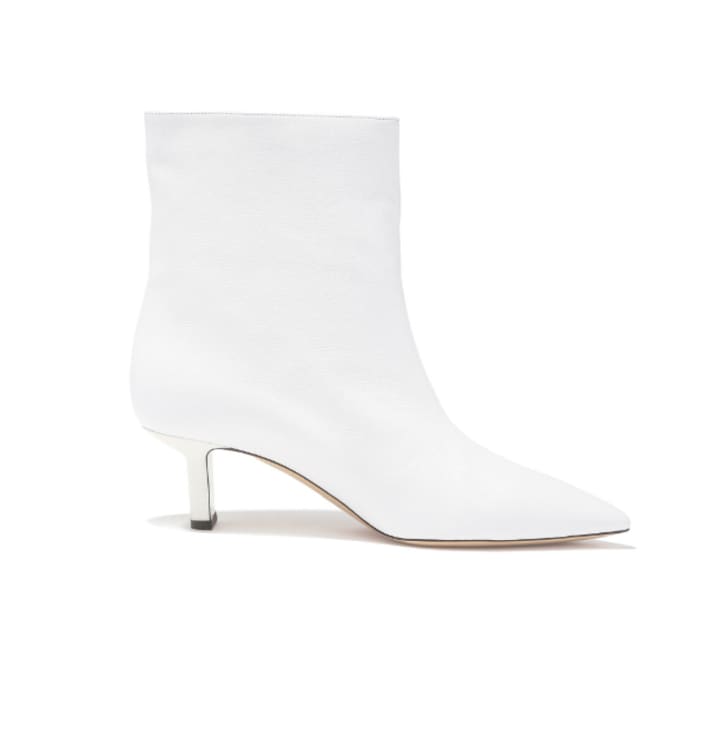 I'm an editor, should I be wearing these shoes? Doesn't matter, I should be wearing these no matter what because they're one of the best white boots any girl will love for sure! The Editor Boot by Steve Madden is perfect for any girl that's ready to slay her day. Perfect for a night out or even to wear to work, they're perfect to pair with bell bottoms or a front button denim skirt. Reviewers say they've received a lot of compliments while wearing these, so make yourself one of them!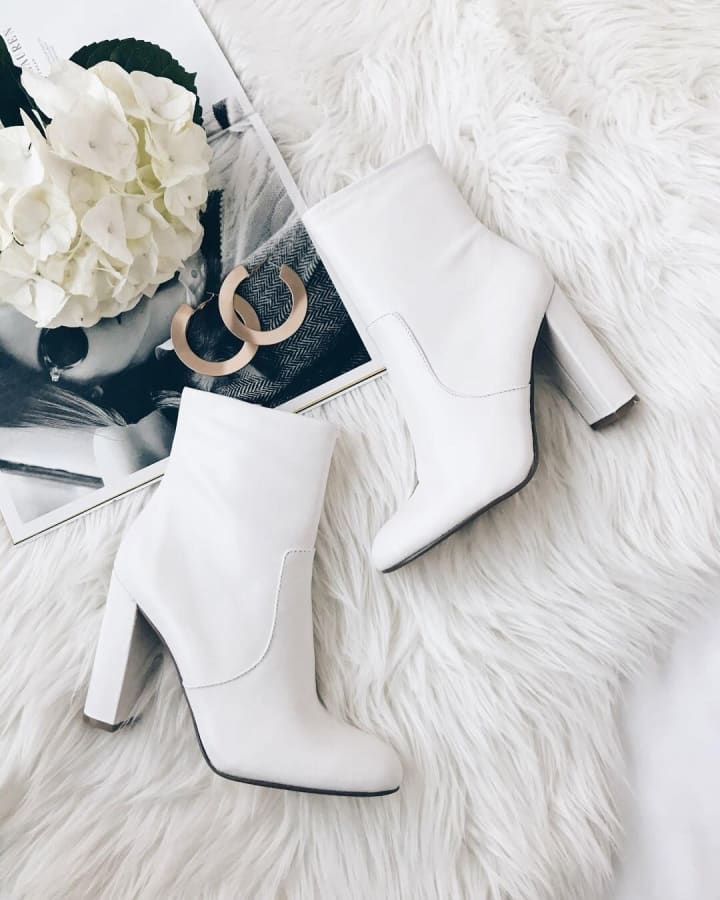 footwear
About the author
Huge anime and video game nerd with a soft spot for romance. Will fight you about everything.
Reader insights
Be the first to share your insights about this piece.
Add your insights