How To Stay Fashionable Without Breaking the Bank
Don't spend $300 on a purse to have $0 in it. Spend $30 on a purse and have $270 in it!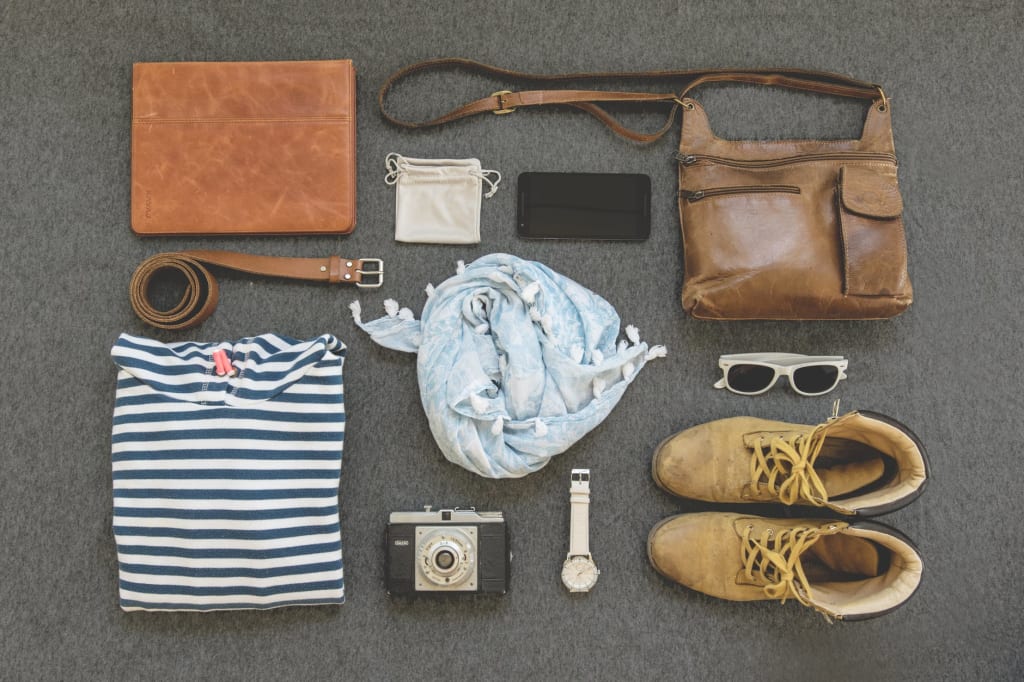 At this point in my life, I'm as broke as the next girl. Between bills, kids, and the ever rising cost of living, how is a person supposed to be able to afford to buy fashionable clothing that they love?
I break it down for you with a few, easy to implement strategies, and teach you where to find fashionable (yet affordable) pieces, and what items are worth saving up to spend a bit more to keep you looking fab and put together!
Find Your Style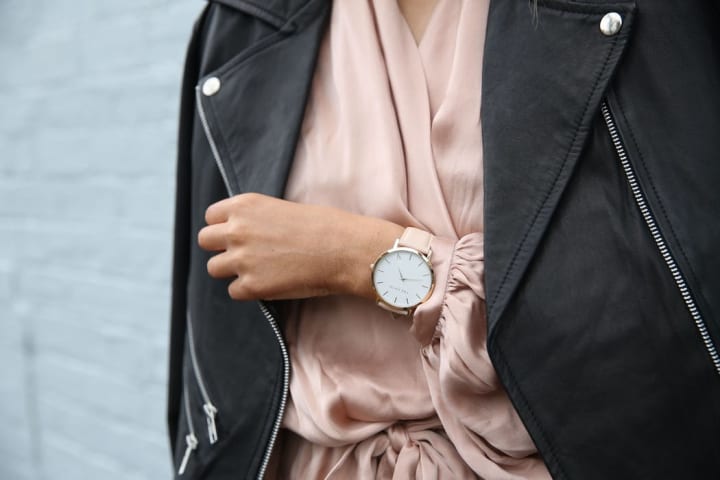 First off, before you run off to the store, you've got to follow these crucial first steps to define your style!
To do this, you must decide a few things:
1. The Image You Want to Portray
Who are you? Who are your style icons? What's in style? Do you prefer to dress more minimalistic, or are you more fashion forward and out there? You want the way you dress to reflect who you are!
Pinterest and Instagram are great for brainstorming and inspiration!
2. Your Lifestyle
Whether you are a busy, single mom of 3, a minimalist who lives for adventure, or a CEO with a busy social life (or all of the above), your clothes need to work for you.
You wouldn't wear heels hiking, or pajamas to the office, so, when you are shopping, make sure you are spending your hard earned money on things you actually like, and use!
Keep it practical and pretty. If you are not absolutely in love with something, don't buy it just because you can't find what you were looking for, or because they are a really good deal. Even if something is 50% off, it's not a good deal if you never end up using it.
3. Your Budget
What do you need, now? What can wait until later? What can you find frugally, and what should you invest in?
Ideally, you want to find items you love, for the best quality you can get, for the lowest price. Think quality, not quantity. If you shop online, look for reviews before ordering!
How does it fit? Do sizes run small or large?
Things like shoes, that can take a real beating, should be saved up for, while you can get away with saving money on accessories.
Undergarments needs to fit well, and be comfortable, so invest in some that are good quality, while shirts and pants are easy to find good deals on nice stuff. (Like 30% off coupons for fashion nova! Holla!)
The best part is, we can start looking at our clothing as an investment. Take good care of them. Wash according to the instructions. Choose classic, good quality pieces, so we can either go years without having to replace them, or, be able to sell them for a decent price when they stop working for us.
4. Your Body Type
Get to know your body.
Take your measurements, so you know how to pick out the right sizes. Find what works best for your body shape. It is such a good feeling to wear comfortable, well fitting (or even tailored) outfits, and you will feel more confident in how you are presenting yourself to the world!
Don't be afraid to shop around, or buy second hand.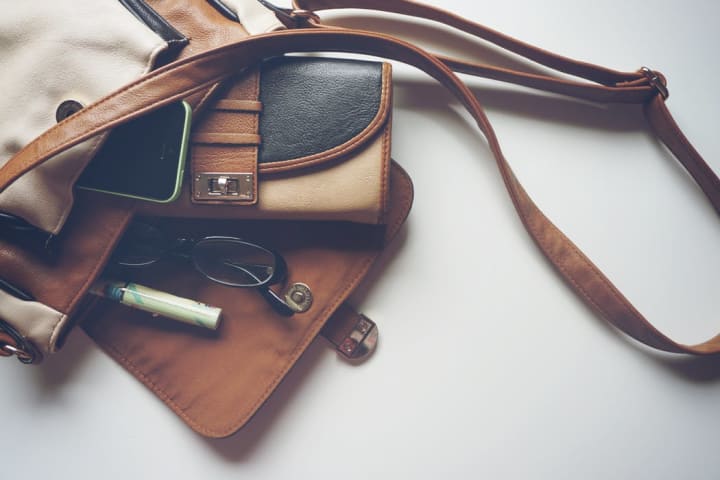 Some of my favourite items, I have found on bidding sites, or in thrift stores.
Don't be afraid to buy something used, as long as it fits your criteria, and it's in good condition.
Just keep in mind not to overspend by buying too much, because everything is so cheap!
I promise, it adds up quickly. We're trying to save money... remember?
If you prefer not to buy second hand, or you have more selective and specific preferences, like I do, I love sites like fashionnova.com, as they have so many different options, loads of reviews, good quality products, a decent return policy, and fast shipping.
Unlike sites like rosegal, or zaful, where you risk high border fees upon delivery, sizes that run way too small, way too long shipping times (3-6 months, sometimes!) and dresses that are made out of that cheap halloween costume material (yup... I received a dress like that).
Not to mention that I have always been able to find a 20-30% off coupon for fashion nova every time I have ordered, and their clothes are incredibly cute.
Even if you're rockin' a mom bod, like me, and live in high waisted pants.
If you prefer to shop in person, the best advice I can give to save money on clothing is to shop out of season when stores are clearing stock. But, again, have a clear idea on what you are looking for, and be careful not to overspend just because something is on sale!
If you are looking for a very particular, more expensive item that is normally out of your price range, I strongly suggest saving up, havingpatience, and doing your research.
It is possible to find these things, and stay within your budget.
Because I spent a year looking, I was able to purchase my dream shoes; A pair of brand new, black UNIFhellbounds, for $120 (including shipping), which were retailing for $400+.
Were these tips helpful? Share them with your friends!
Need inspiration?
You can check out my Pinterest Fashion board here!
Want to see more from me?