Saying Goodbye to the Greatest 2017 Spring Fashion Trends
Or are we?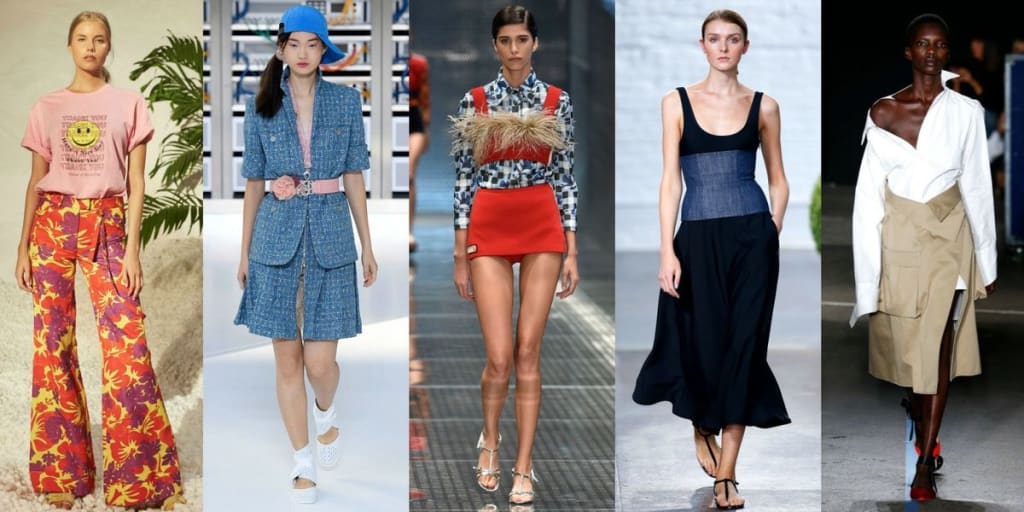 10 Runway Trends You Can Actually Wear This Summer- ELLE.com
Have you ever cringed while looking at someone wearing puffy sleeves, your grandma's floral curtains or khakis? Well, you may want to visit a therapist, because darling those are the hottest spring trends of 2017. You may have been noticing that style loves to repeat itself like old reruns of The Andy Griffith Show. Hopefully, that isn't much of a surprise to you and that you're prepared to hear the rest.
As a style junkie and connoisseur, I can tell you firsthand of what you may want to be seen wearing. With a new year follows spring cleaning. Also redefining who you are as a being and exploring new challenges in the fashion world. If you are comfortable with leaping out of your "comfort zone," that is fabulous, because fashion is all about the unapologetic and flirtatious attitude that you wear, not only on the outside, but on the inside as well.
One of my favorite trends this spring is the art-pop and 80's glam. This includes raiding your mother's (or even grandmother's) closet for the most vibrant empowering floral dress. And if you find any blocky, geometric knitwear, grab that too! This spring you will not be just wearing art, you will be the art! And men, it's perfectly fine to follow in the women's footsteps this time, just be sure to add a matching blazer or metallic oxfords for extra flair! There are so many great options for men to wear —from bright bold prints to classic silk, the possibilities are truly endless. And the rules don't matter anymore!
MOSHINO SPRING '17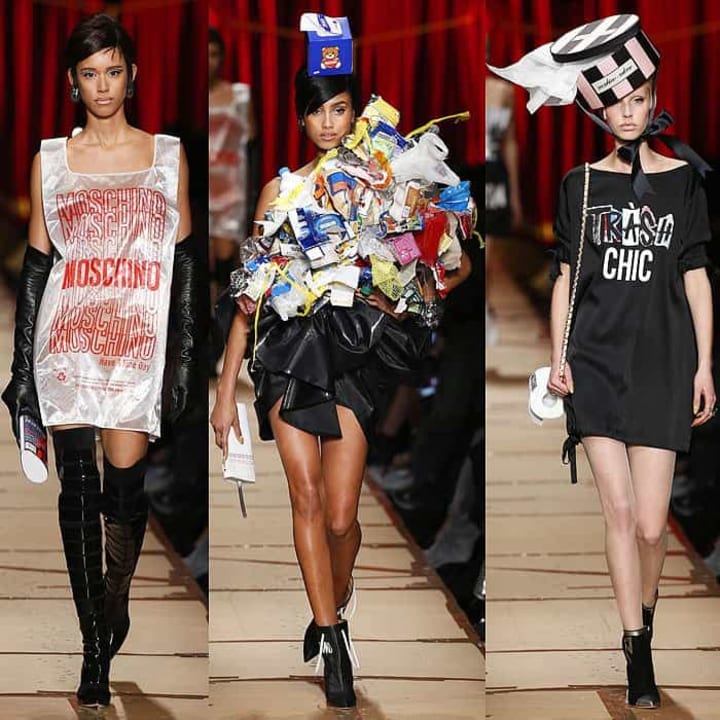 If you haven't seen or watched Jeremy Scott's Moschino Collection for this year, you are not missing out. Scott simply named it "Cardboard Couture." AND THEY LITERALLY WALKED ON CARDBOARD! You can just see all the holes created by the models walking through. You can only guess the colors that are represented on those models. There was also an appearance of the classic "Thank You" bag and a great array of "trash." Of course Khaki was the main focus, and I think it will have the biggest comeback, along with Primrose Yellow, Flame, Pink Yarrow, Kale, Lapis Blue, Niagara, Island Paradise, Pale Dogwood, and Greenery all listed from Pantone 17' Spring Color Palette Report.
MOSHINO SPRING '17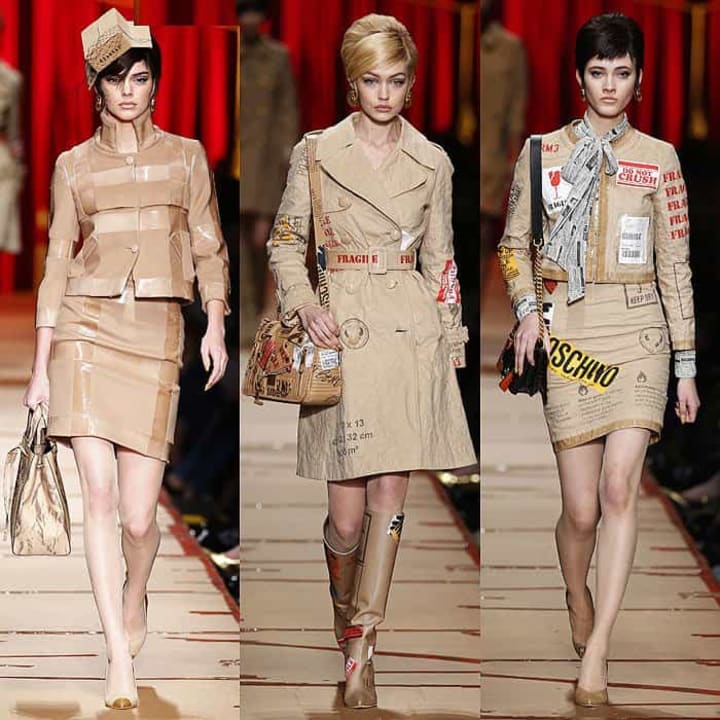 The hottest makeup looks, straight from the runway, follow this palette. Blue eyelids and a strong red lip or a youthful dewy look paired with dainty lashes and a red lip. Personally, I'm very excited to try both and get my hands on a floral dress. If you want a more dramatic makeup look, try bright blocky lines on the sides of your lids to add more of a POP to an artsy outfit. Lastly, jewelry and sunglasses should also follow this color palette and the 80's glam style. Just look for big, chunky, colorful, and unique and you'll be ready to go! My favorite book to grab inspiration from is Refinery29 Style Stalking by Christene Barberich and Piera Gelardi. This book describes the best way to rebel against the fashion norm and how it's more fun to be a rule breaker. From the book itself, Jenny Kang tells the readers that, "It's always fun to raid the men's department," and there's no reason not to! Be daring, be exotic or even be tacky this spring; one of the hardest rules I've had to learn with fashion is that, there are no rules. If you want to wear your corset, or "girdle," over your foldover waist suit that is loaded with infamous stripes, do it! As long as you carry the matching attitude, your fashion sense will be fearless.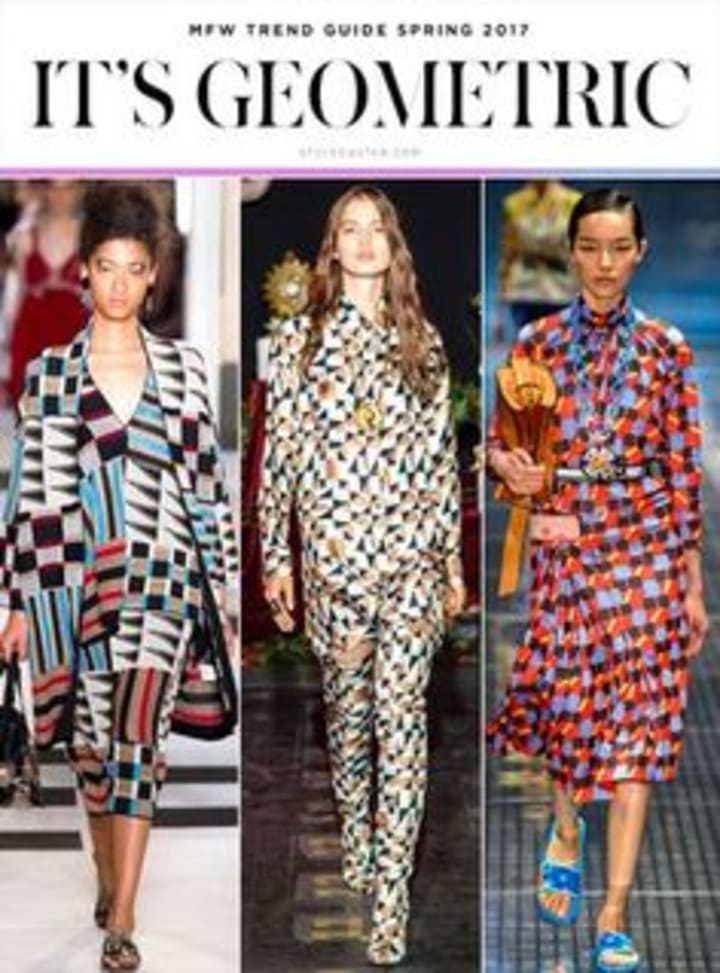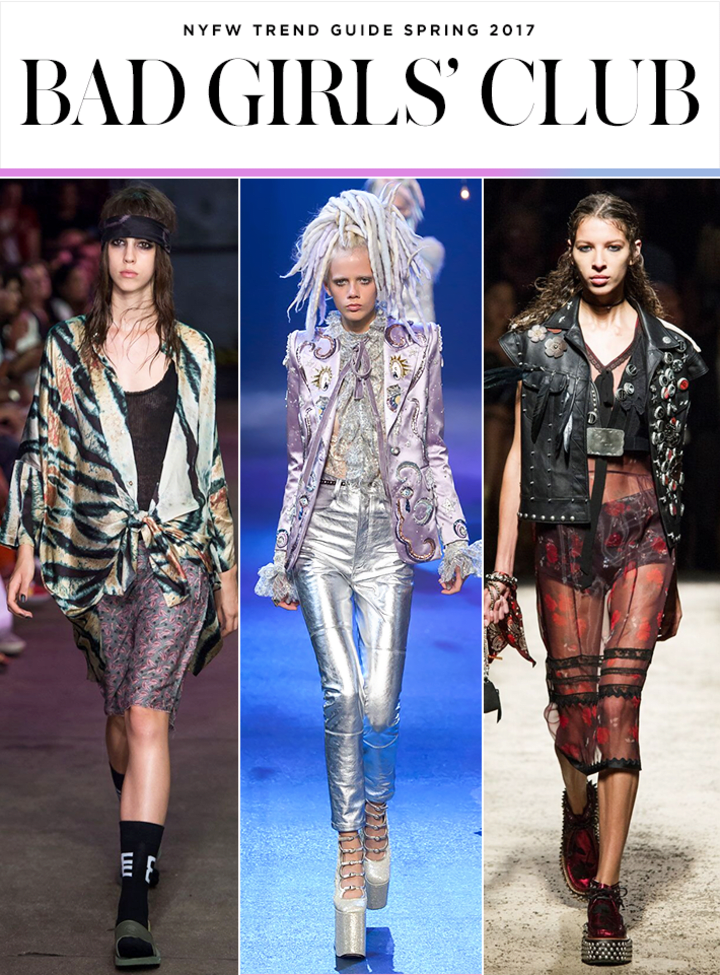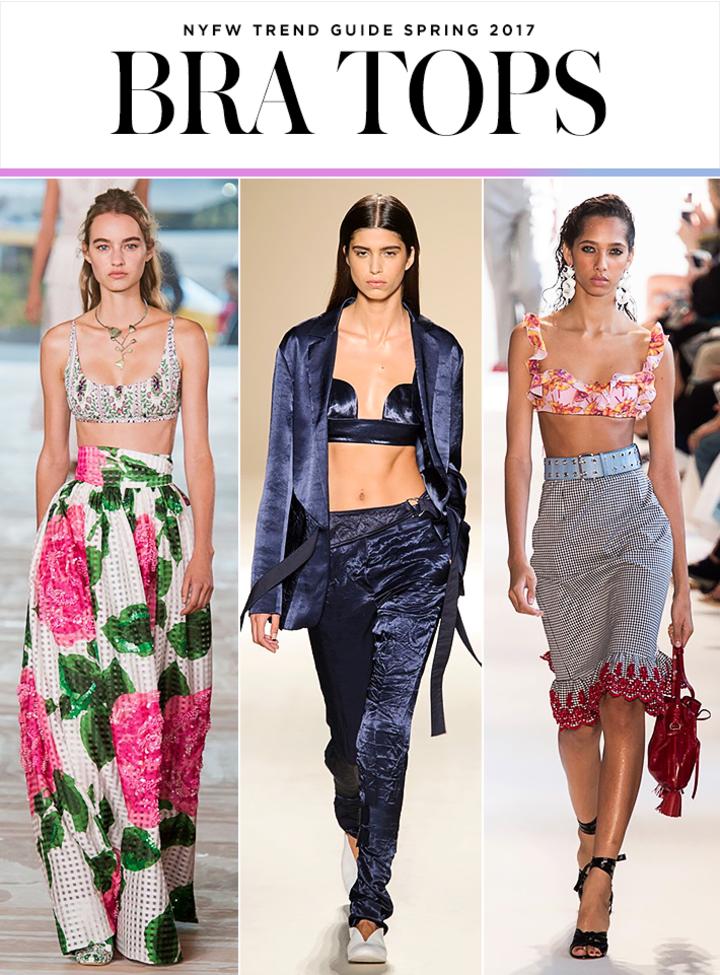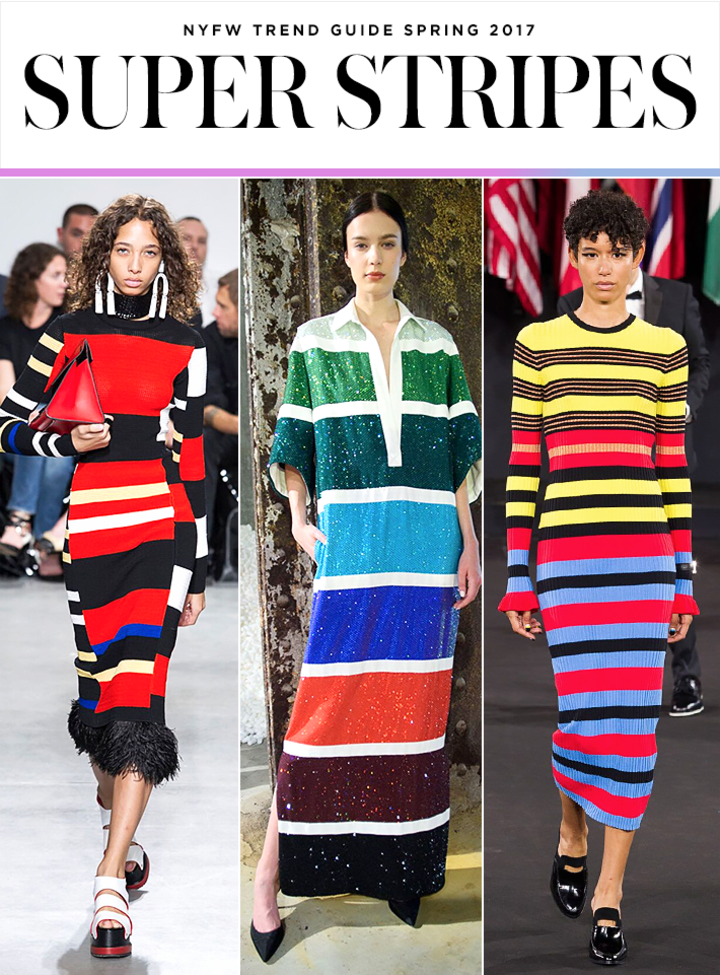 Aubrey Lorena
Bios are always tough, so I'll write you a list and maybe you can pretend I'm giving you more detail 🙃
Dog person-biology nerd-shark lover-Fashion obsessed-novice dancer-interior designer-Comic reader-anime consumer-kick boxer-adventurer-🍣
See all posts by Aubrey Lorena →