10 Stores Every Curvy Girl Will Love
Here are some of the most amazing stores every curvy girl will love, because there's no reason any body type shouldn't be as fashionable as they please.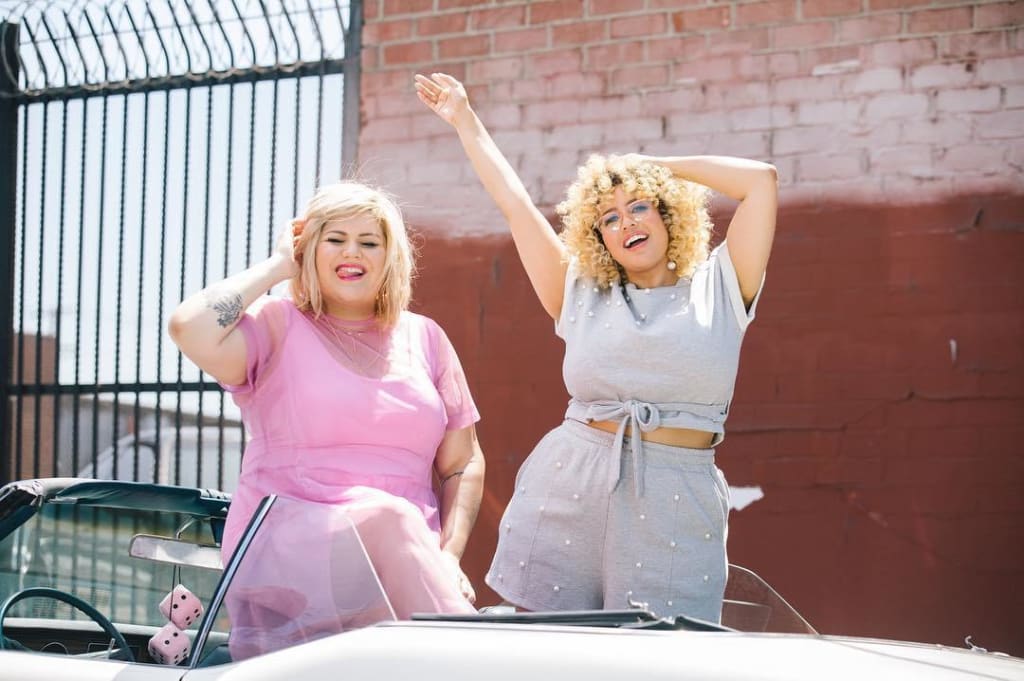 The fashion industry has historically catered most significantly to a very limited and unrealistic set of sizes and proportions, often leaving curvy women with tragically few options. Luckily, women everywhere have begun making their voices heard, and dedicated themselves to giving women of all shapes and sizes the ability to develop and express their own sense of fashion. Here are some of the wonderful stores every curvy girl will love that understand that high fashion does not belong exclusively to size 2s.
Simply Be carries a WONDERFUL selection of flattering options in sizes ranging from 8 to 28. You can find classic basics (including more than 40 different options for your perfect "little black dress"), elegant, fashion-forward designs, and unique, quirky pieces for just about anyone's personal fashion. The wonderful range of Simply Be's inventory makes them a must-have on any curvy girl's list of stores to frequent for any fashion needs, from the most casual weekend tops to the most elegant cocktail party dresses. Whatever your wardrobe lacks, Simply Be has something to offer. If you're wondering whether your wardrobe doesn't seem to lack anything, though, Simply Be still has items you never knew you needed.
Torrid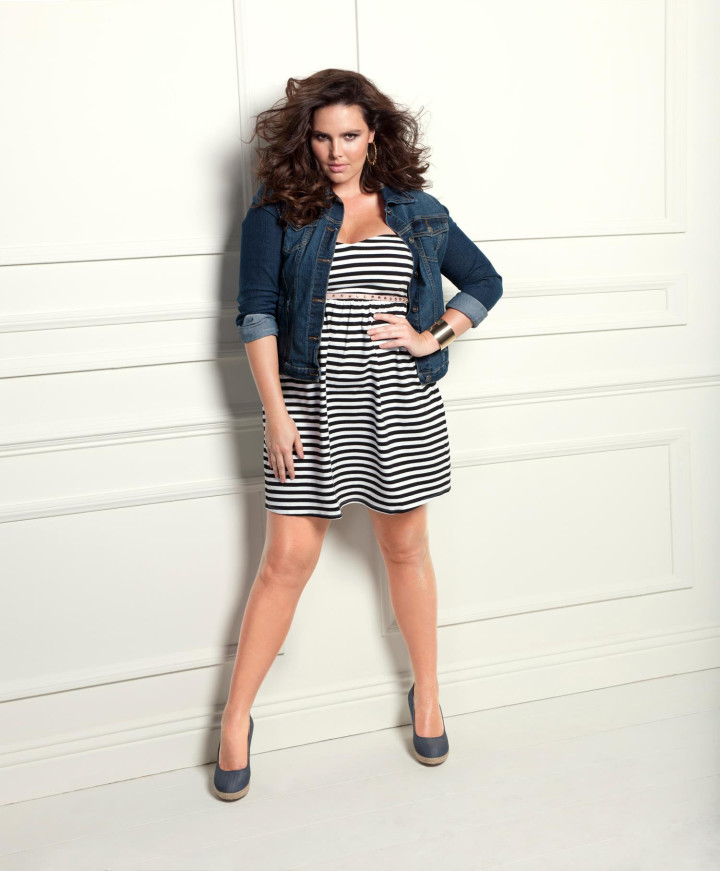 Torrid has been a staple of the plus-sized fashion industry for a long time, even before recent body-positive movements have sparked massive change in the industry and availability of trendy pieces in larger sizes. Their online store and Instagram also offer shoppers the ability to see many of their pieces worn by women in the real world—not just the store's own models. Their longevity is a testament to their dedication to both quality and quantity, offering all the necessary basics as well as the latest trends, in sizes from 10 to 30. You don't even have to pay high-fashion prices for their quality—you can get tops as low as $20, and the best, brand-name jeans for as low as $50.
Universal Standard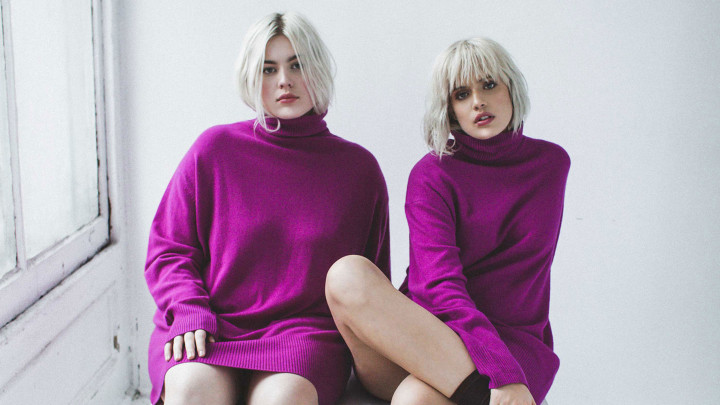 Universal Standard not only has one of the widest range of sizes for curvy women (6 to 32), but also has a wide range of high-quality options. From your classic necessities like a plain white tee, to your most daring jumpsuits, Universal Standard knows what their shoppers need to keep themselves up-to-date and fashion-forward in the current age. What truly makes Universal Standard a store every curvy girl will love is their dedication to providing pieces that can stay with you through whatever weight and size fluctuations you may have, offering versatile pieces that look just as great a bit baggy as they do form-fitted. If that philosophy fails you and you find yourself with an ill-fitting garment, they will actually replace it for you within a year of purchase so that you can always curb the craft of contemporary plus-size criticism with tact and style.
We all know about Forever 21, for better or worse. They cater to the young, ultra-trendy demographic, filling the slot along with stores like H&M for affordable versions of the latest street fashion. Forever 21 actually has a very extensive plus-sized category and section though, making it a surprising option for a store every curvy girl will love. In fact, for those on a budget especially, Forever 21 has one of the most up-to-date, trendy selections up to a rough equivalent of a US size 20. They're also a great resource for finding affordable, well-fitted basics that won't break the bank.
Catherines is a genuine godsend for curvy professionals, and a store every curvy girl will love. Their simple, elegant style brings you timeless pieces that are appropriate for every occasion by taking fashion-forward spins on your standard, basic wardrobe necessities. They cater entirely to curvy women, running sizes 16 to 34, and filling a much-needed role in the fashion world by providing flattering, fashion-forward, and timeless pieces in these larger sizes, making it easy for women with all body types to develop their style with ease and grace. Flattering, elegant, and timeless are only some of the adjectives that describe the selection you're guaranteed at Catherine's, in the sizes that other stores never seem to carry, cementing their voice in the ode to the plus-size fashion movement.
eShakti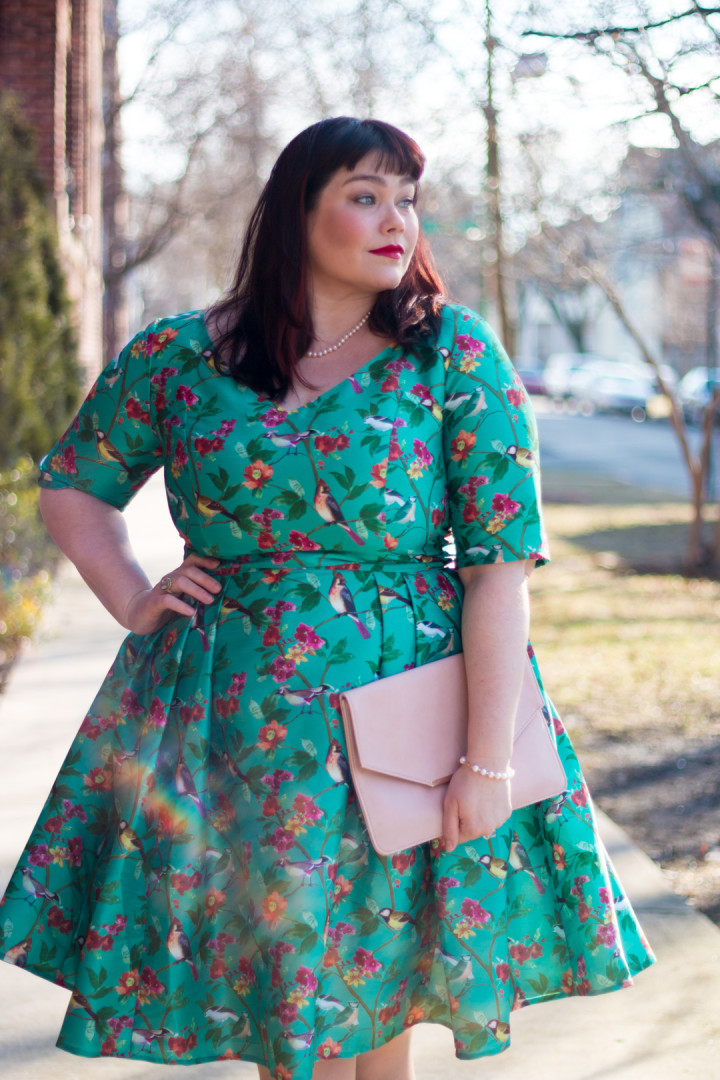 If you don't already know about custom sizing, you're in for a treat. Companies like eShakti offer stores every curvy girl will love because they don't require you to fit into pre-determined parameters of size, shape, and proportion. Instead, they offer their selection of fashionable pieces in sizes ranging from 0 to 36W, with every piece available for customization. All you have to do is send them your own individual measurements, and get back a perfectly fitted, catered-to-you garment. This is an especially wonderful fashion option for women with "abnormal" body shapes, whose proportions never seem to be represented in standard selections. Gone are the days of every top being too tight in the chest and too loose in the midriff, or jeans that won't flatter your curves but still squish your waist. There's no reason not to have clothing that fits and flatters you perfectly.
Premme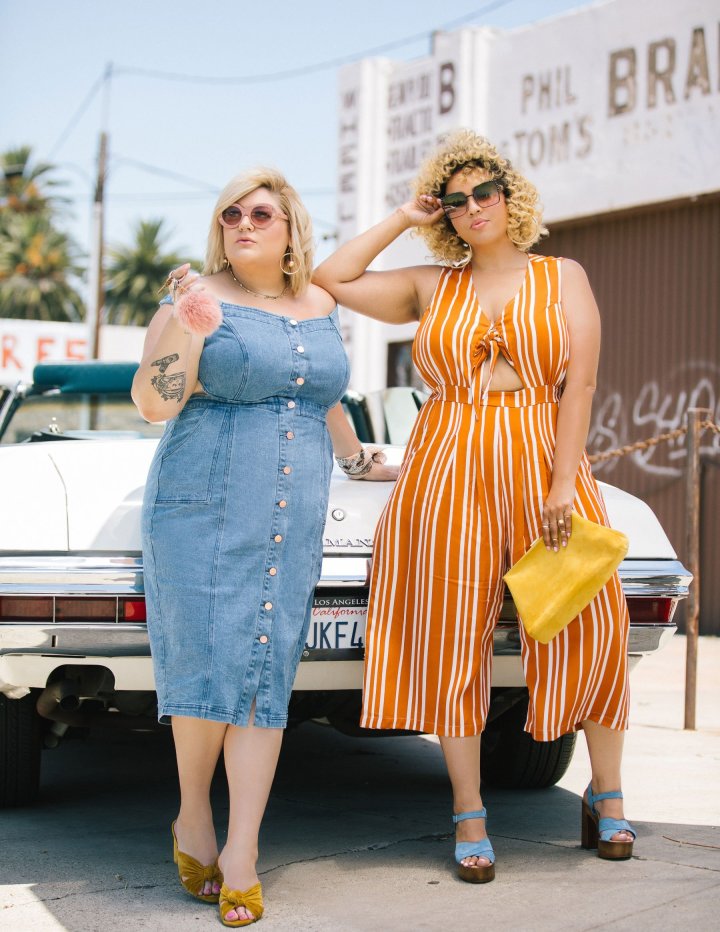 Co-founders Nicolette Mason and Gabi Gregg created their clothing line, Premme, in order to fill a much-needed gap in the fashion industry. Frustrated by the minimal selection of plus-sized pieces that somehow never seemed to be able to keep up with the latest trends, they set out to offer the world the latest, boldest, trendiest pieces for curvy women. Size should never be a hindrance to your ability to express yourself through your own, individual style, and Premme is a wonderful resource for doing just that. These pieces don't ask you to shy away from your curves, and hide or downplay them: they're just as bold and brilliant as anything, and allow women of all sizes and shapes to feel like any of the plus-size people who inspire the world of current fashion. No list of stores every curvy girl will love would be complete without their fashion-forward, direct approach to providing the best in style to women of all shapes and sizes.
Lane Bryant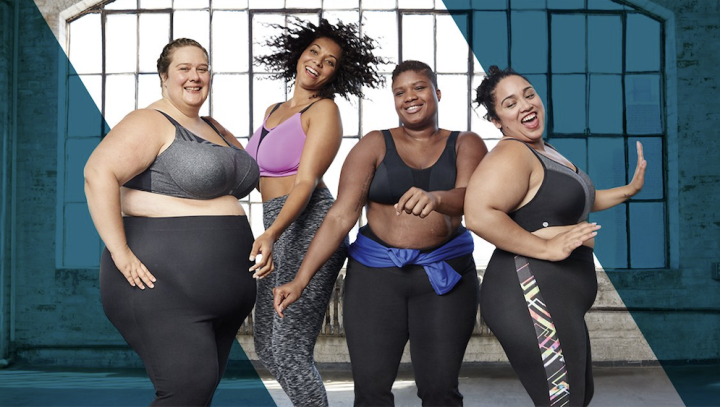 Founded in 1904 (1904!), Lane Bryant was truly the pioneer of plus-sized fashion. Their commitment to serving curvy women has never faltered, making them a staple for bigger sizes for more than a century now. Though they began as a maternity company, they quickly found the empty space in the fashion industry that badly needed filling, and shortly after their creation, began producing fashionable clothing lines for larger sizes. As their influence and popularity grew, so did the recognition of the need for more representation in fashion of all body types and sizes. In a way, we owe much of the progress we have made in making the fashion industry more inclusive to Lane Bryant.
Navabi offers UK sizes 14 to 32, and provides a much-needed source of the world's best designers to the plus-sized community. They don't just offer fashion-forward, flattering garments; they also provide their customers with hand-picked collections and inspirations, advice for finding the perfect piece and the perfect fit, and even personalized recommendations from professional stylists. The point is, they're committed to helping you build a wardrobe that fits your body, your personality, and your desires. On their site, you have the option to shop by category, collection, designer, and even body type, offering specially selected pieces to flatter every different body shape and size.
City Chic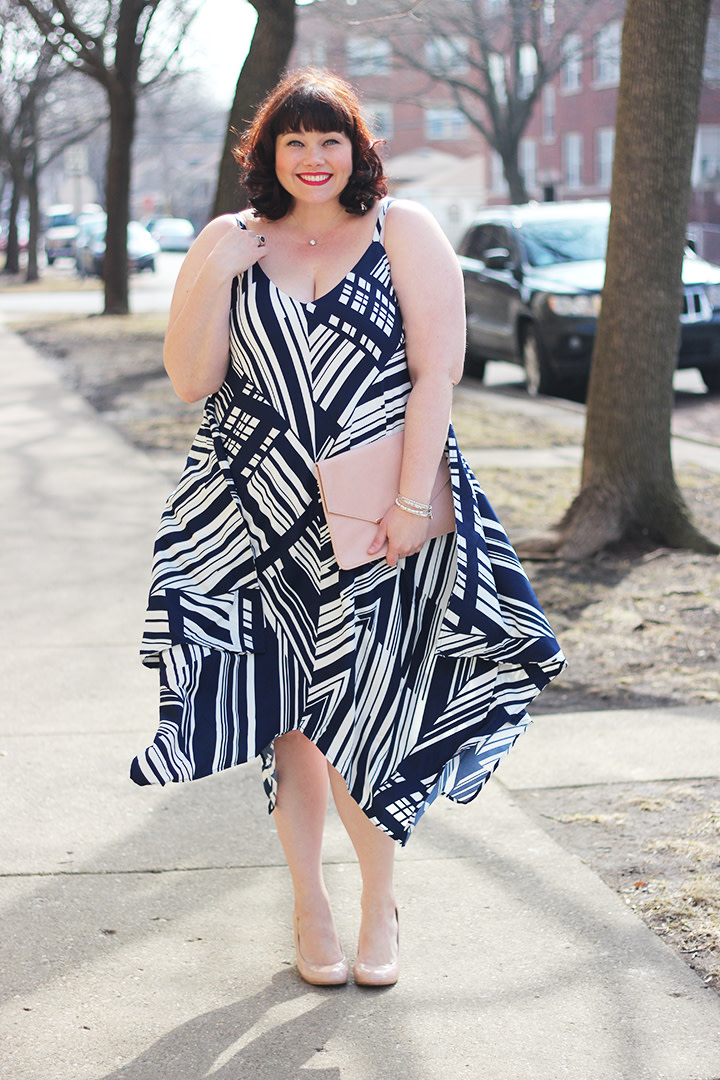 High fashion and the latest in street style has historically been overwhelmingly small. Now though, as more and more women embrace their bodies and their curves, the chic and stylish is no longer so inaccessible. City Chic is just what it sounds like: A clothing store for plus-sized women that offers the latest in chic street fashion, from daring jumpsuits to timeless basics and very sexy lingerie, beginning at size 14. Just check out some of their fashion-forward options, like this classically chic and timelessly stylish cocktail dress. I promise you'll be hooked.