10 Indie Fashion Brands Ravers Love
Love electronica? Adore your PLUR? You probably wear these indie fashion brands at concerts.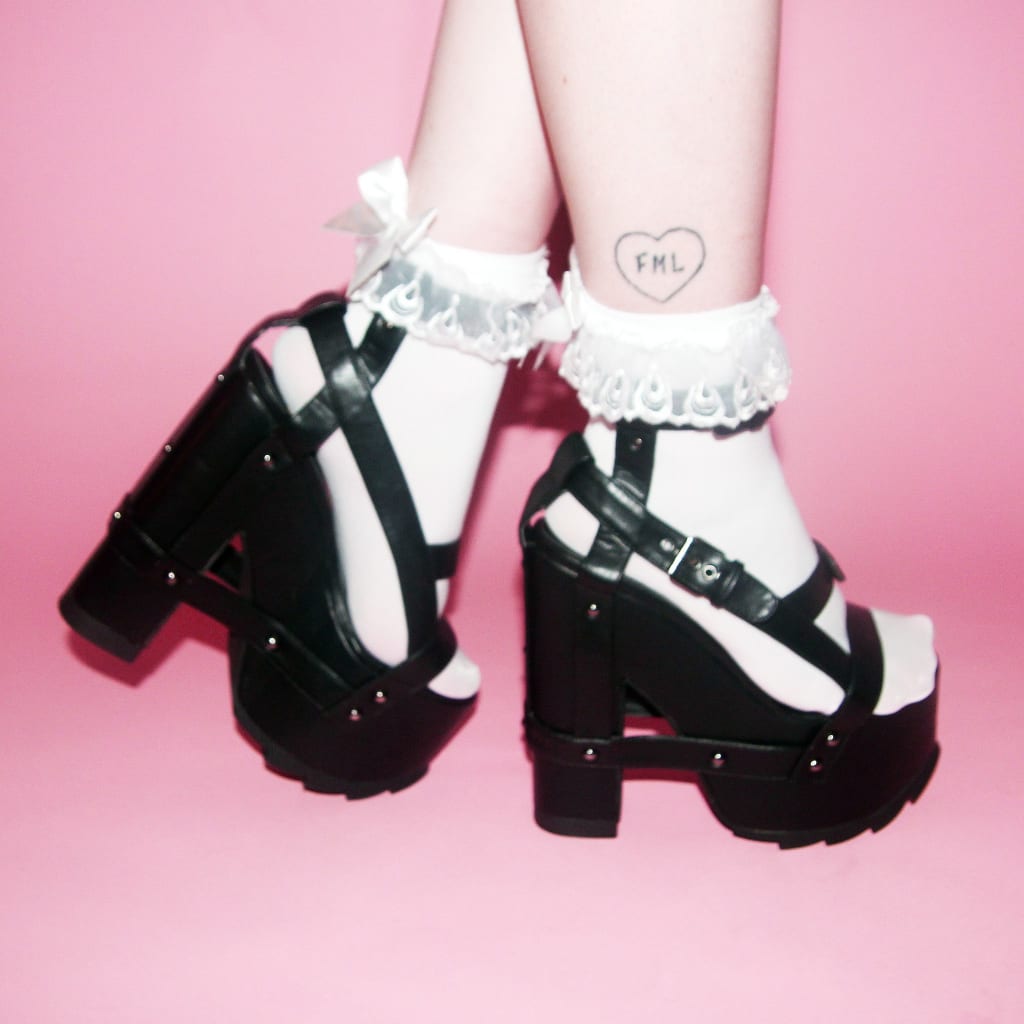 Anyone who has ever been part of a music scene can tell you that clothing is a huge part of showing your love for bands. It goes beyond merchandise too. Truth be told, music and fashion branding really do go hand in hand.
In electronica-focused scenes, showing up to a concert wearing the right indie designers can easily get you more friends, more respect, or even a chance to chat with DJs.
Over the years, electronic music and the rave scene have both inspired a lot of indie fashion brands. Some fashion brands thrived, others tanked. Those that stood the test of time did so wonderfully and still remain pretty well-received today.
When it comes to indie fashion brands associated with old school ravers, few names come to mind as Kikwear. Kikwear pants (and their UFO counterparts) were *the* choice of baggy pant back during the 90s rave scene and were known for being roomy enough to breakdance in.
Though the brand has faded from the public eye for the most part, they are still around. The clothing hasn't really changed after all these years, making it an unusually stable indie brand for the underground rave scene of today.
J Valentine has been a favorite among music artists for as long as the brand has been around. Their claim to fame is creating the trend of fluffy legwarmers and similar EDM-friendly gifts for ravers and bringing them to the mainstream EDM scene.
This is one of the very few indie fashion brands to become famous as a go-to for any music festival attendee. Any time you see a scantily-clad girl wearing shiny bodysuits or furry hats, you can thank J Valentine for bringing this trend to life.
Cyberdog is one of the only indie fashion brands to transition from cybergoth to rave and maintain customers from each scene without issue. The UK-based company has seen the rise and fall of the 90s cybergoth movement, the early 2000s rave movement, and finally, the current EDM scene of today.
Throughout it all, they have managed to stay afloat, even going so far as to offer a kids' clothing line due to their international popularity. If that isn't staying power, we don't know what is.
What's a good rave outfit without great shoes? When the 90s electronica era ended, most of the alternative shoe companies that catered to ravers ended up folding.
Then, out of nowhere came YRU. YRU has become the go-to for platform sneakers that light up, have cool color effects, and have platforms. The shoes were a smash hit, and now they are carried by major names like Dolls Kill and Hot Topic. Wear them along with for favorite PLUR bracelet!
Damascus Apparel is one of the newest names on this list, but that doesn't mean they haven't earned their place in the scene. This is one of the newest indie fashion brands to focus on trippy streetwear designs, unique collaborations with EDM artists, and the occasional acid trip involved in design.
Since all their designs are in black and white, every item they make is also UV-reactive. Is it any wonder that this streetwear label has become so popular with the junglist crowd?
If you're a fan of gritty streetwear that tends to show a more aggressive side of EDM, you'll definitely enjoy Shrapnel Streetwear. This urban line of clothing often involves graffiti, trippy imagery, and yes, a little bit of brutality in their neo-noir outfits, making Shrapnel Streetwear the pinnacle of fashion that makes a statement.
This brand is particularly popular among junglists, dubstep fans, and riddim fans. However, almost anyone who enjoys the more aggressive side of electronica can sport it while getting compliments.
Yes, we had to include the EDM juggernaut company on here. If you're not aware, iHeartRaves is one of the largest ravewear companies in America, and while they are technically not a design house per se, they still are regarded as one of the biggest EDM brands in the world.
That being said, their market is still ridiculously niche, which still makes them one of many indie fashion brands to serve the music festival community.
Slightly (okay, not slightly) kinky and pointedly free-spirited, Alien Outfitters was an online store that was known for catering to the wild child crowd. They gained enough popularity to start their own fashion line, which has since started to take off.
If you love retro 90s ravewear with a little more mermaid and holographic prints, you'll enjoy Alien Outfitters. They're cool like that.
Another exclusive brand from Dolls Kill, Current Mood is typically viewed as the more toned-down version of Club Exx. Like many of the other indie fashion brands ravers love, Current Mood's entire profile is about bright colors, daring clothing cuts, and a little holographic pizzaz.
Current Mood's common themes include rainbows, slimepunk atttire, and high contrast colors.
Owned by the world-famous Dolls Kill site, Club Exx Clothing has become an Instagram favorite for people who want to really go all out at the music festival of their choice.
Expect to see a lot of shiny stuff here. Oh, and expect to see lots of bell bottoms, bras, collars, shoes, and provocative clubwear. Truth be told, you can't really wear this brand outside of a rave easily.
However, if you're looking to wow at Burning Man with some must-have festival essentials, this is your best bet.
designers
Skunk Uzeki is an androgynous pothead and a hard partier. When they aren't drinking and causing trouble, they're writing articles about the fun times they have.