15 Amazing EDM-Friendly Gifts for Your Favorite Raver
These festival-friendly gifts will wow ravers and help them get PLURry in style.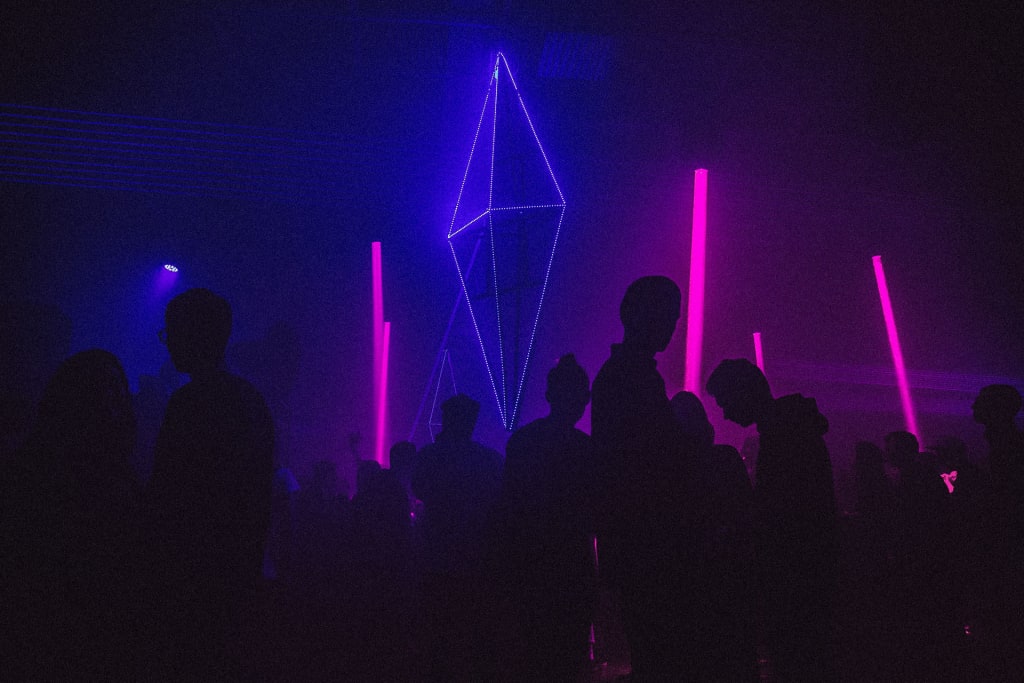 Shopping for that special raver in your life isn't exactly easy. Well, actually it is. Most people who love EDM, hardstyle, or happy hardcore will love just about anything you gift them. However, there's always a difference between a good gift and a great gift — even with people who are all about kandi bracelets.
If you're looking for EDM-friendly gear for yourself, or just looking for some festival-friendly gifts for someone special, these awesome items will definitely grab attention and make you feel the PLUR.
If you've ever been to a festival, then you already understand why a fanny pack is such a huge must-have. It lets you have everything you need, right in front of you, is secure, and also makes searching through your bag a cinch.
Speaking as someone who actually has one of these, you really can't get a more durable, easy to clean, or convenient build. And it's also got a nice holographic shine that grabs attention, looks trippy, and will get you complimented everywhere.
Technically this is not a hoodie, since it only really covers your head and upper chest. So, it's a hood — or a super cropped hoodie. Unlike most hoodies, this isn't about keeping your head warm or keeping you out of the sun. It's more or less about adding a splash of lightweight (and not overheating) style to your look.
You can wear it on your own for a very revealing look, or you can pair it with your favorite rave gear. Works amazingly well with bikini-based festival looks, or with a cool tank top, too. Or, you can give it to someone else as one of the most festival-friendly gifts out there.
Since fall is around the corner, you might not want to invest in festival-friendly gifts that involve bikinis and the like. If you go out to the city to get your turntable goodness on, then a better (and way more old school) option would be UFO pants.
Basically, these are the pants that 90s ravers wore — and once you slip into a pair, you'll understand why people wore them. They are super comfortable and roomy, and the straps actually help emphasize the shuffles you do.
UFO pants are also really durable, have tons of pockets, and are easy to wash. Need we say any more?
A classic staple in any female raver's closet are leg fluffies — and as such, are one of the most festival-friendly gifts you can get. TrYptiX leg warmers are super soft and fluffy, and help make any slinky little rave outfit look complete.
Neon colors and white are UV-reactive, so if you're hitting a warehouse party, they might be the best option to grab.
Hula Hoops are one of the most festival-friendly gifts you can give someone, and while they do provide a face-meltingly good lightshow, they also are a great way to work out.
This 24-LED hula hoop is made out of lightweight yet durable PolyPro tubing, has rechargeable batteries, and gives you a gorgeous light spectrum to enjoy.
At around 36 inches in diameter, this hoop is great for both beginners and advanced hoopers who might be a bit on the thicker side. More advanced hoopers will also have no problem with it. So, if you aren't sure which hoop to get your friend, this size will be perfect.
Across the pond in the UK, Wellcoda has become a pretty popular brand of clothing for ravers, hip hop heads, and artistic types of all kinds. So, it's safe to say that many of their styles can be considered EDM-friendly in nature.
Their Stay Ahead graffiti hoodie is warm enough for fall, and also looks awesome in black light. It's also got a very DNB-style vibe to it that will make it a hit for those who love urban raver.
Gloving is still a thing, and yes, it's always going to be part of rave culture. However, getting a good pair of gloves isn't easy — which is why these are such awesome festival-friendly gifts and gadgets.
This nifty pair of gloves comes with three lights in each finger, and offers six modes to choose from. Battery life is long, they're durable, and the lightshows you can do with them are magic.
Leave it to Brookstone to make a raver status symbol, right? Who would have thought that the notoriously yuppie-style store would end up coming up with one of the most festival-friendly gifts out there?
These light-up cat ear headphones are perfect for the DJ or music aficionado in your life. They work wirelessly and also have a wired option, glow beautifully, and can even turn into speakers for an all night dance session.
Getting these means that you'll be complimented by fellow ravers — and that they'll probably respect you for loving top-of-the-line sound quality.
Now, I'm not going to explain why giving massages and rubs are such a raver-friendly activity. If you know why, you'll understand why having a glowing, buzzy massager at a festival is such a great idea.
Having a high powered massager like this means that you will be the most popular person in the festival, period. All your new best friends who enjoy the good vibrations will thank you. Saying that these massagers aren't festival-friendly gifts is like saying that ravers hate glowsticks — it's just not true.
If you're looking for something affordable that is streetwear-ready, but still works among EDM-friendly gifts, then you might want to go with a holographic geometric print backpack like the one above.
It's trippy in a subtle way, looking incredibly futuristic, and also has the added perk of being a good travel bag. Oh, and it's also pretty durable, which is another big plus, too.
Camelbak is one of those companies that started out as tactical gear and slowly gained a huge market in the rave community. Why? Well, these backpacks are actually designed to keep a ton of water in them, which in turn means that you will end up staying hydrated — even if water at the festival costs $8 per bottle.
As one of the most festival-friendly gifts for ravers that roll hard at parties, Camelbaks make for very durable, safe, and downright awesome presents.
We can't really talk about rave-friendly and festival-friendly gifts without having at least one tee shirt that pays homage to turntables. After all, raves wouldn't exist without the invention of turntablism.
This simple and stylish shirt pays homage to raving's humble beginnings, and is simple enough that it works for everyday apparel. It's subtle, durable, and unisex, too.
DJs. EDM. They go together like bread and butter, and that's why this shirt really will make people laugh. While it's not as trippy as most other shirts on this list, it's got a lot of spunk and people who are in the scene will definitely understand the jokes on it.
Much like the other turntablism shirt on this list, this is appropriate for both raves and everyday casual wear. So, we really can't hate on it for being one of the more mellow EDM-friendly gifts.
Get your healing energy while you look stunning at your next rave, thanks to this gorgeous holographic choker with a real rainbow quartz gem accent. It's spiritual enough to help you feel centered while you party, but also looks stylish enough to wear every day.
For people who love Gratitude Parties, Rainbow Gatherings, Burner Parties, or psytrance concerts, this is one accessory you need to grab. It's EDM-friendly, too.
Let's just be real here — lightshows aren't as fun without these glasses. When you put these glasses on, you end up with a kaleidoscope of color that makes the music and the world seem ten times better.
These glasses are affordable, refract light perfectly, and also look amazing just sitting ontop of your head. They are also one of the most festival and festival-friendly gifts you can get under $20. What more could you ask for?
product review
About the author
Ossiana Tepfenhart is a writer based out of NJ. You can message her via Twitter on @bluntandwitty or via Instagram on @ossiana.makes.content. She's always looking for freelance work and collabs!
Reader insights
Be the first to share your insights about this piece.
Add your insights