The WWII Female Pilot Who Is Still Missing
Gertrude Tompkins, a WASP, took off in Inglewood, CA, and was never seen again.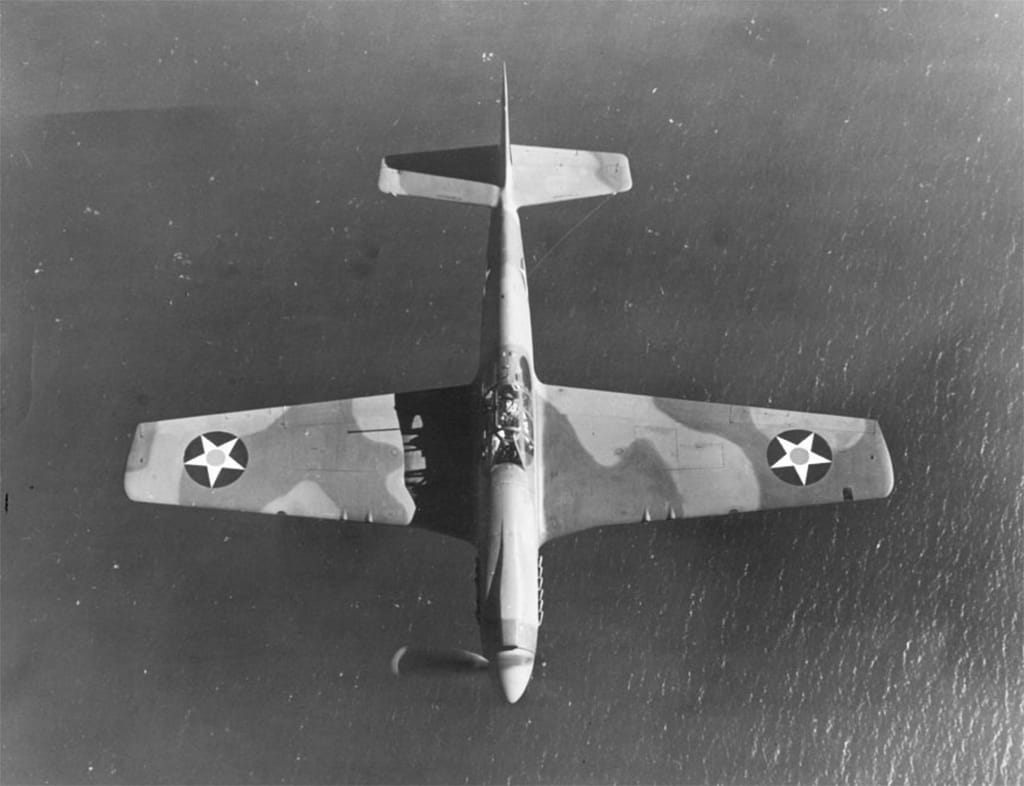 P-51 Mustang / Wikimedia Commons
Gertrude Vreeland "Tommy" Tompkins was born on October 16, 1912, in Jersey City, New Jersey. She was the youngest child of Laura and Vreeland Tompkins — the founder of Smooth-On Inc.
As a child, Tommy had a stutter, resulting in her anti-social behavior and unsatisfactory grades in school. To help her become more open and confident, her parents sent her to live on a farm in West Virginia. There, she became interested in horticulture, which she would later study, and spent time raising goats. Afterward, she worked with her father at his company.
At the beginning of the 1940s, Tommy had a romantic relationship with an American aviator, which sparked her interest in flying. Sadly, he died while serving in WWII.
By 1943, Tommy had taken private flying lessons and joined the WASPs' (Women's Airforce Service Pilots) training program.
The WASP was an organization created by famed aviator Jacqueline Cochran and was part of the US Army from 1942 to 1944. Despite their sacrifices, the over 1.000 women who graduated as WASPs were not granted military status — they were considered civilian volunteers. This inequality was a great source of determination for Tommy.
As a result of the common exclusion of women in the military field, many of the WASPs' members had unsupportive families. However, that was not the case for Tommy whose family was proud of her accomplishments.
The "fly girls", as they were called, had many functions such as testing all types of new aircraft, towing targets for live anti-aircraft gun exercises, training new male pilots, and flying planes from factories to various military bases around the country, which were then distributed throughout the world.
Despite their non-combat roles, their work could be very dangerous; 34 WASPs died, either during training or service.
Tommy graduated on November 13, 1943, after training at Avenger Field in Sweetwater, Texas. She was stationed in Love Fields, Dallas, and belonged to the 5th ferrying group.
In September 1944, to everyone's surprise, Tommy married Henry M. Silver, a Hollywood producer. They had known each other for many years and Tommy's father had a special bond with Silver. Her family was surprised by their marriage as they were sure she was still grieving for her late partner. The wedding was a secret as it was against the rules for WASPs to marry.
Days after the wedding, she returned to work and was informed on her next task. Tommy, along with approximately 40 other WASPs, were to fly newly manufactured P-51D Mustang fighter planes from the North American Aviation factory at Mines Field (now LAX), in Inglewood, California, to New Jersey — where they would be shipped overseas.
As per the rules, the trip had to be done in layovers. The female pilots were not supposed to fly at night, so Tommy's first stop was in Palm Springs, California.
Tommy took off from Mines Field on the foggy day of October 26, 1944, at 4 PM. She'd wanted to leave earlier, however, her aircraft's canopy needed to be repaired last minute. When she left, she did not take her wedding ring and did not use her married name, Silver.
Interestingly, there are no official records for Tommy's takeoff time. The flight records were lost and as a result, only on October 30, four days after she left, was Tommy reported missing.
An extensive search was conducted, but sadly no sign of Tommy or the P-51D Mustang was found. By November 1944, she was classified as "missing and presumed dead".
Some believe she crashed in the mountains near Palm Springs. Interestingly, her family thought it was possible Tommy faked her death to run away from her marriage. Nevertheless, her husband was grief-stricken until his death in 1965.
In the 1990s, Tommy's relatives and an airplane archaeologist, G. Patric Macha, worked together on a new theory. They believed Tommy had crashed into the Santa Monica Bay, meaning the plane's remains would be buried underneath layers of sand in the area.
With the help of volunteers, an unidentified object was seen through sonar imagery in the area. However, divers could not find any evidence that Tommy had crashed there.
There have been many other attempts to search for remains in Santa Monica Bay, but unfortunately, they have all been unsuccessful.
As of yet, no one knows exactly what happened to Tommy. She is the only female pilot from WWII to be unaccounted for.