Homeless Teen Kills Family Who Let Him Stay With Them
Carl Alfred Eder killed four children and their mother.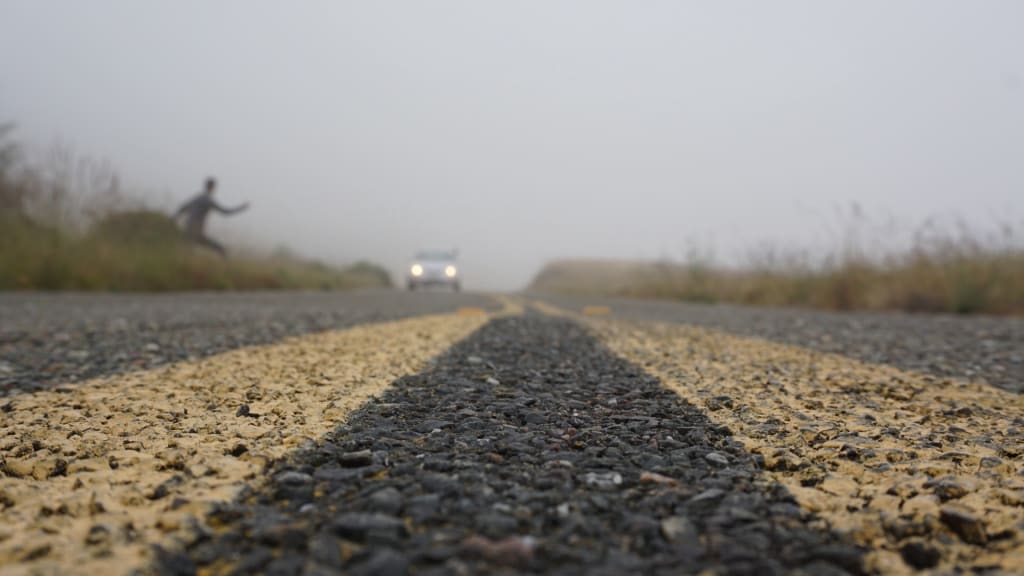 Photo by William Felker on Unsplash
Thomas J. Pendergast was driving along the San Diego Freeway in November of 1958 when he spotted a young hitchhiker. He offered him a ride and the boy identified himself as 16-year-old Charles Harrison.
During the ride, Charles told Thomas he was homeless. Thomas felt sorry for the boy and told him he could stay with him and his family until he got a job and could support himself.
Thomas was an aircraft worker and lived in El Cajon, California, with his wife Lois and their four children.
Six weeks into his stay with the Pendergast family, Charles got mad at four-year-old Diane because she was bouncing on the bed and screaming. He went into the bedroom and threw her on the floor, resulting in a cut on her head.
Lois ran to the bedroom and took her to the bathroom. She asked Charles to call a doctor. Instead, he went to the garage and grabbed a gun. He then shot 37-year-old Lois in the hallway.
He proceeded to cut Diane and two-year-old Allen's throats in the bathroom with a hunting knife. When six-year-old Thomas Jr. and nine-year-old David returned home from school, Charles cut their throats and disemboweled them. Thomas Jr's body was found in one of the bedrooms and David's in the garage — likely because he tried to run away.
After murdering the mother and children, he packed his suitcase with his clothes, a hunting knife, and a blade. When Thomas returned home from work, Charles pointed a gun at him and forced him to drive him downtown San Diego. During the car ride, Thomas managed to wrestle the gun out of his hand and Charles fled the car, leaving his suitcase behind.
Thomas, who had been unaware of his family's murders, went home and found their bodies.
Authorities realized the boy had been using a fake id — he had gone to Tijuana, Mexico, to buy it. His real name was Carl Alfred Eder and he had run away from Irondequoit, a suburb outside of Rochester, New York.
A large manhunt ensued and Carl's picture was widely publicized. A few days after the murders, an off-duty police officer spotted Carl at the boardwalk along Mission Beach. With the help of a lifeguard, Carl was arrested. Though he was defiant at first, he soon broke down and admitted to killing the family. He had spent the last few days at a closed ballroom nearby.
Thomas confronted Carl during the trial, "Why did you do it? They were all I had in the world". Carl did not respond. He was given two life sentences.
When Carl's parents were contacted, Karl Eder said he never wanted to see his son again. His grandmother Martha Sadra stated,
"The only thing I wish is that they hadn't found him alive."
In November of 1974, Carl was serving his time at the California Correctional Institute in Tehachapi. While he was doing farm work outside of the prison walls, unsupervised, he ran away. He left a note that read, "I've done enough time and I'm leaving".
Carl was last seen two years later in Napa County. He was using the name 'John Wehe' and possibly 'Dennis'.
He has been linked to the Outlaw motorcycle gang and to white supremacist and anti-government organizations such as the Venceremos Brigade and the Symbionese Liberation Army. One of these groups may have helped him escape prison and travel to Central or South America.
He has experience working as a lab technician and is a skilled wood carver.
Carl Alfred Eder remains a wanted man. If alive, he is in his 70s.