The Art of War
I'm a refugee from Iraq. This is my family's story of struggle and strife in times of war.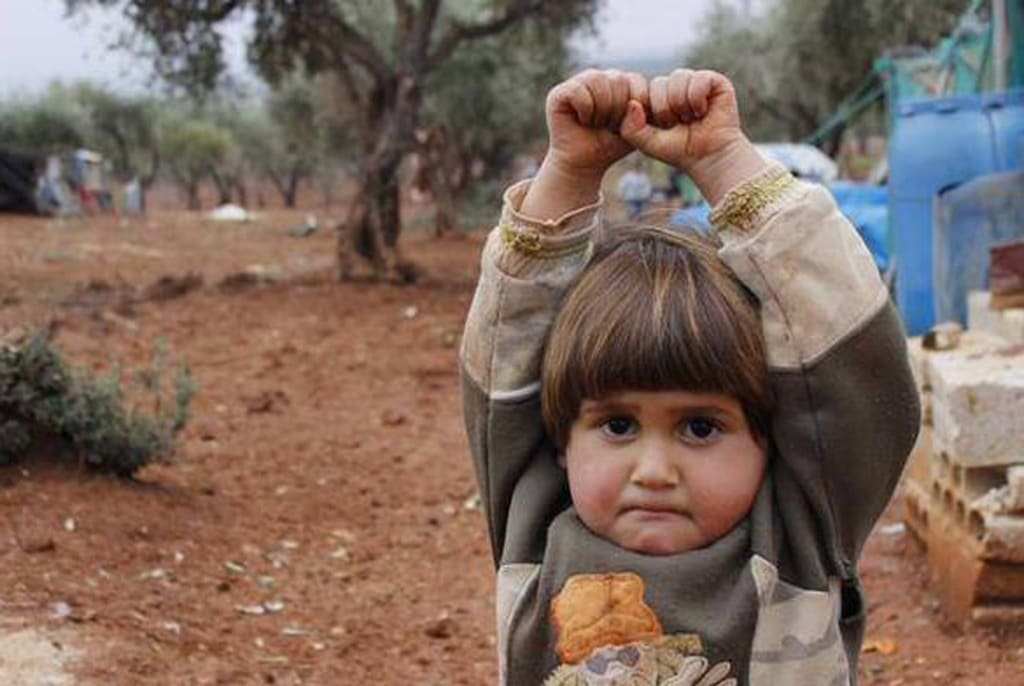 The tale, as far as I know it, started in 1979. It started with Saddam Hussein. It started with conflict, with war, with struggle, hostility, bloodshed. It started with death. My grandfather, then 25 years old, was in combat for six years. He was married and left behind six beautiful young children. I talked to him the other day about the Iranian Iraqi war and he had told me that he had fought in the defensive position and shot down Iranian fighter aircrafts to protect his base. He had told me that at some point during the war, the Iranian military had surrounded his base, and that for three days, they were left to starve. The soldiers had to resort to eating grass and drinking muddy water.
You see, Iraq doesn't have a very large population. My grandfather had informed me that every man in Iraq had to enlist during the war. If he didn't, Saddam would publicly execute him, call him a coward, a traitor, and…
My father, then 25 years old, was granted the title of "brilliant." He had just started a college education at the University of Mosul. He was studying to be an engineer. His whole life he had done just that. Education. Education. Education. Life, for my father, was almost heaven, almost. Can you guess what happens next? Yes. Military.
In 2003, another war broke out. This time with Americans. My grandfather and father, already fed up with the violence, worked to help the American soldiers instead of fighting in the war. My dad worked as an engineer and an architect and helped build structures for the American soldiers. My grandfather owned a restaurant and helped provide food. A year later, in 2004, my grandfather received an envelope in the mail. The contents of the envelope included a threat. Either pay a sum of money, be killed, or have one of your children killed. My grandfather, being the man he is, decided none.
And so, the adventure began. My family migrated to Syria, then to Kurdistan, then to Lebanon, and finally, to the Land of the Free. It's been six years, and I remember Iraq as if I am still there. It smelled the way that children cry for their mothers, or perhaps fathers crying for their children.
I came to this country not knowing a single word of English, and not understanding a single ounce of the culture. I was placed in an English learning program, and my parents were told that I'd be in it for three years. I surpassed my peers and left after the first. My story is still so new, that I can trace it back to high school. I can trace it down to my freshman year English teacher, Mr. Brink. He was the man who motivated me to sign up for honors English when I was afraid that the curriculum was going to be too advanced for the English that I know. To this day, I'm still fearful of signing up for honors and AP classes, but I'm not afraid of the challenge.
I struggled. I still do. My current AP English teacher, Mrs. Allen, knows. I struggled in her class in the beginning of the year. If she hadn't given me a chance I would've probably dropped this class. But my experiences, and the people who helped shape who I am as a person—everyone, from my teachers, to my friends, to my family—taught me that giving up is not an option. If my grandfather had given up, he would've suffered death. If my father gave up, he would've faced poverty. If they didn't give up, even at times of dire struggle and war, I'm not going to give up either, and neither will you. All of you. Your words speak daggers. The voices of your eyes are brighter than sunlight. Your thoughts are more extensive than all the seas that this world holds.
So today, I stand here as a child of the Earth. I stand here a refugee. I stand here a foreigner with the potential to change the world. And we, we stand here a generation of the future. So we need to stop dwelling on the past, and instead use it to shape our future.