The 10 Best Subscription Boxes for Military Wives
Military life is not an easy endeavor for anyone involved, but for those serving at home, the struggles are vastly different. That's why subscription boxes for military wives (and husbands) will comfort you until your loved one is right beside you, safe at home.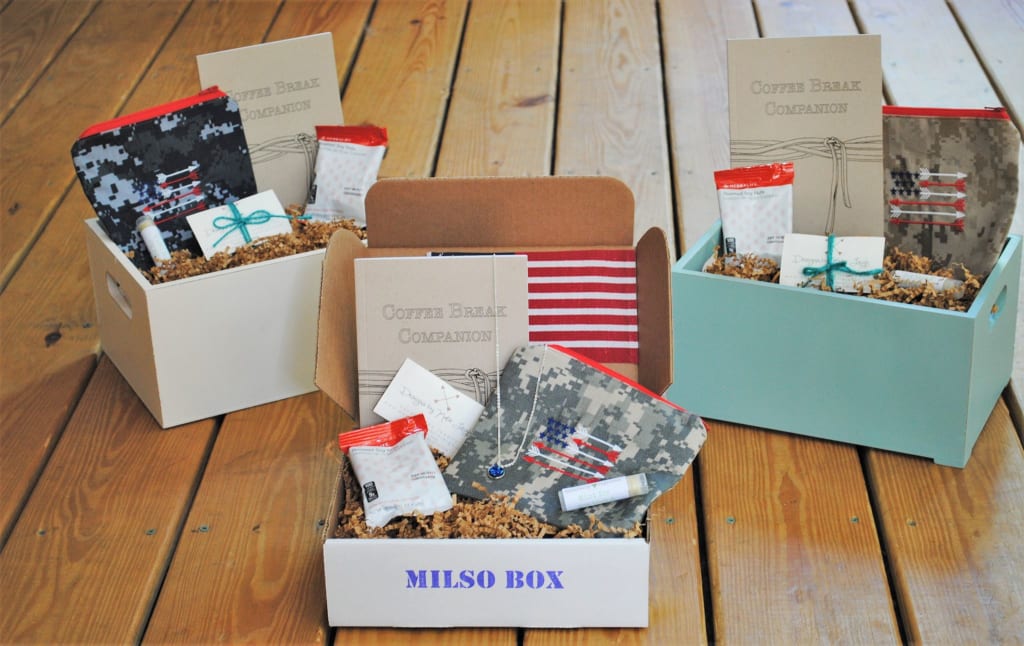 There is no question that the military forces of the United States are the strongest in the world. It is a badge most Americans wear with honor, and that fact is especially true among those who are affiliated with service members. Considering the exception of military members themselves, some of the most proud are military spouses. They live a life that is opposite the same coin that their service member spouse have committed to, dealing with the stresses of everyday tasks without their support system close to home. As a friend, or even the soldier abroad, being there for them isn't easy either; but it is important to find ways to do it anyway. That's why a number of companies have created subscriptions boxes for military wives, husbands, or significant others at home, to help you support the loved one fighting the good fight at home.
If you're after a subscription box that welcomes you into a community going through the same things as you during deployment, then you'll understand why this box is such a success. Brave Crate comes with a monthly theme that encompasses tips and tricks from other military spouses, a calendar to countdown the end of your spouse's deployment, and four to six products that will improve your overall wellness, focus, and married life. If you are looking for a box that is designed to be fun, keep you feeling close to your loved one while they are away, and connect you to a wider community of likeminded people, there is no better gift available.
As the partner of a service member, the spouse is often forced to be the one taking care of the family unit at home, which completely contradicts one of the most important tips for military spouses on their first deployment. Tasu's self-care box is designed to give that person the care, love, and attention they deserve, and is a great way to say, "Thank you," for everything they do. It is packed full of a handful of products designed to give your partner a proper pampering whenever they feel the need to relax. From bath and beauty products to non-stick yoga socks, Tasu will bring a smile to your partner's face and make them feel appreciated even in challenging times.
The MilSO Box is another favorite among military spouses because of the option between "The Essentials Box" and the raunchier "Inappropriate MilSO Box." As one of the best military subscription boxes ever created, it takes supporting both veterans and military spouses seriously, as it only includes products made by veteran-owned businesses and actively encourages donations to charities supporting spouses while their partner is deployed. The products included are also wide-ranging, and have included everything from personalized t-shirts to spices and bath products to jewelry.
Whether you know how mindfulness can bring joy and happiness into your life or are looking to learn about what it can do for you, TheraBox will be able to show you the way to peace of mind. You will find this box packed with six to eight goodies that inspire happiness, as well as practical tools to help you take care of yourself through the practice of mindfulness. The additional activities that come with the subscription each month help you to learn how to take care of yourself mentally and bring happiness, calmness, and tranquillity into times that you may be struggling to get through without your military partner.
Run by an active veteran, Troopster's care packages can be delivered to your loved one while they are deployed. Whether you're loved one would love a workout pack, a healthy snacks pack, a pack full of bath and body products, or a patriotic pack, there is something specially designed for every soldier in their fabulous range of 30+ subscription boxes. Plus, you have the ability to send personalized cards with a photo to help your active duty serviceman feel closer to you while they're away.
If you are a military wife deployed overseas and love trying snacks from around the world (alongside some USA classics), then you'll love Munchpak. Every pack contains a variety of sweet, salty, sour, and savory snacks that have been carefully chosen by snack enthusiasts. With a healthy dose of USA-made products, as well as some exciting snacks from around the world, you'll love the variety you get in this box every month. Munchpak ships to almost every continent across the world; so no matter where you end up, you'll always have something for those moments you're feeling homesick.
Settling back into civilian life, whether that's after months deployed in the field or at the end of a distinguished career, is not always easy. The Homestead Box is designed for exactly that purpose, aiding veterans in settling back into the home life with a wide range of small treasures. Their themed boxes include everything you need to garden, reorganize your home decor together, get into DIY or fixer-upper projects, and even more. Sometimes coming back together after a long time apart can be challenging, but this subscription helps to give military spouses innovative ways to get used to always being together again.
It can be difficult to stay connected with your military wife while deployed, which is why it might be well-received to get them some well-earned retail therapy (especially if they have to look after the kids). Le Tote helps your loved one handle that with grace, letting your loved one at home rent out top-end clothing at a flat, monthly fee for every season. But the best part? You can keep anything you love at just 50 percent of the retail value. The styles you get sent to you are completely personalized, ensuring you get to wear exactly what you want and that you get the kind of clothing you'll love, and your partner will be excited to come home to!
Ellie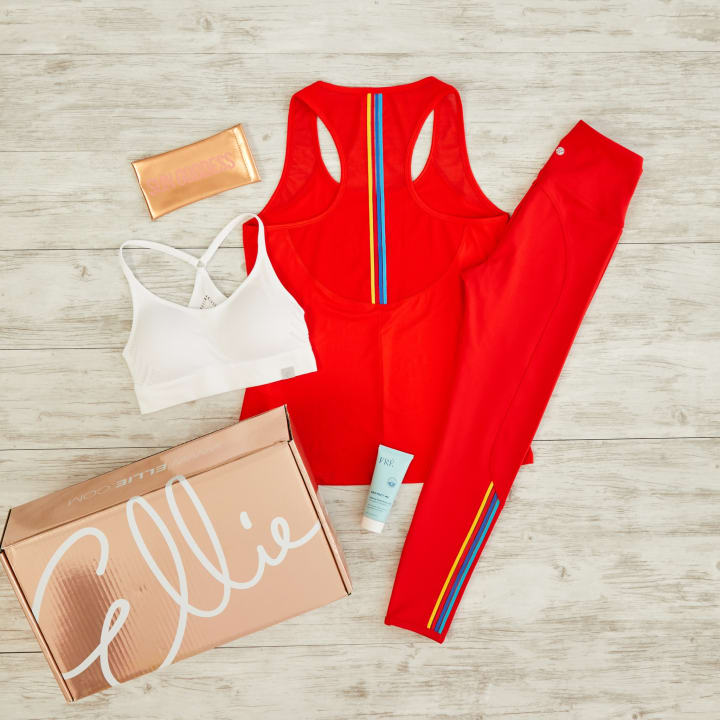 Ellie activewear is a great way to get all the gear you need when keeping fit, whether you love to do it or need some extra motivation to actually do so. You'll get full control over what you receive with every order, whether it is you're mad on yoga, cycling, or running. It is also easy to skip a month and pause your subscription with these subscription boxes, as they recognize you might not be ready for new sportswear every month.
Whether you love looking great for your partner or for yourself, this product provides a range of makeup goodies that make looking good easy. Each box comes with products adding up to far more than the box itself, as well as an excellent range of tips and tricks to help you make it look like you've been to the beauty parlor every morning. This monthly subscription will be sure to make your partner feel special.
Being a military wife is no easy task. Fortunately, there are a wide range of incredible subscription boxes for military wives out there designed specifically to help you in troublesome times. If nothing else, they will be able to help you feel closer to each other, even when you are worlds apart. If you want to make your military partner smile, there's a subscription box out there that will do just that.
Reader insights
Be the first to share your insights about this piece.
Add your insights