How To Stay Connected with Your Military Wife While Deployed
Even though you may be miles apart, it's possible to stay connected with your military wife while you're deployed domestically or overseas.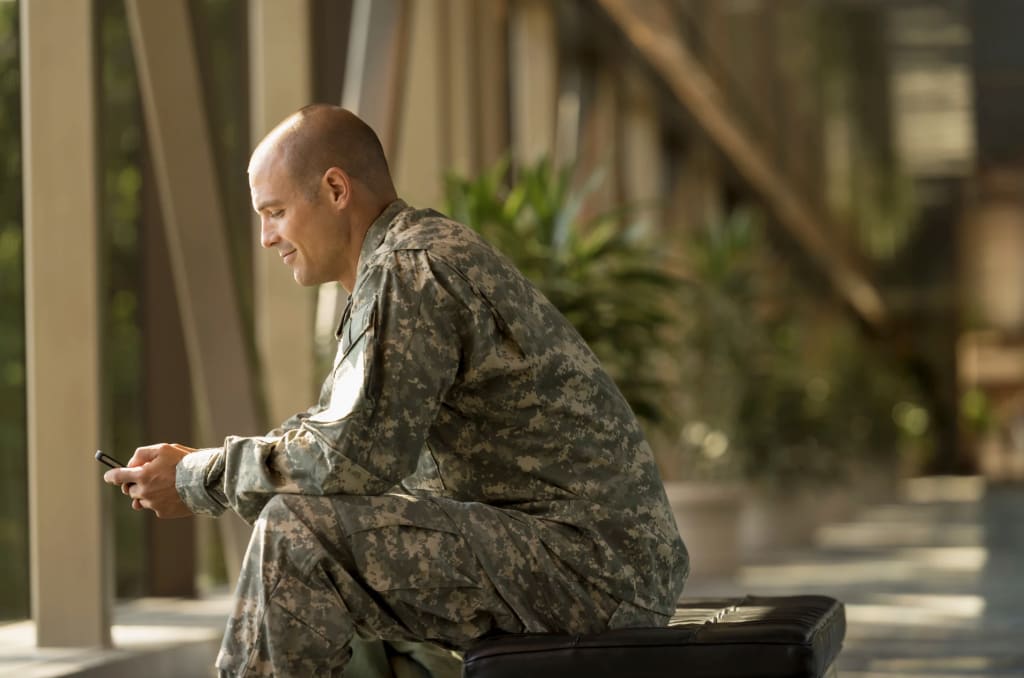 Photo by Gable Denims
Being in a military marriage is far more stressful than a typical marriage. Along with the stressors of everyday life, whether you are in the army on a domestic base or deployed in the air force in Germany, military spouses have to cope with the very real possibility of deployment. When your partner is deployed, a whole new category of problems typically arise in military relationships.
Men or women who are deployed know how powerful that connection can be when they're fighting on the front lines. That's why the most painful feeling of all is drifting apart from your military wife and being unable to feel like you still have a connection to her when you come home. Thankfully, we're here to provide plenty of ways to stay connected with your partner regardless of where you are.
Plenty of military couples are able to survive deployment without losing touch with one another. They often do this with the help of specialized gifting companies like [ENCLOSED], which enables military personnel to send romantic lingerie gifts to their military wives, whether she is at home or deployed. Moreover, [ENCLOSED] has supported numerous military related causes such as Operation Homefront and offers military discounts as a way to thank active military and veterans for their service.
Not sure where to start? We took a look at some of the many ways service members stayed connected to their partners, and found the best techniques to keep the spark alive while you two are apart.
One of the easiest ways to bond with your military wife is to have inside jokes that remind you of the fun times together. Inside jokes and other similar things can be established while you're deployed. Even if it's something as humorous as sending a funny cat photo once in a while, it'll be enough to make her crack a smile and have something to talk about with you. The idea behind inside jokes being added into the mix is that it helps you keep a dialogue alive when it may be hard to actually talk about what's going on.
Get them a sexy series of gifts.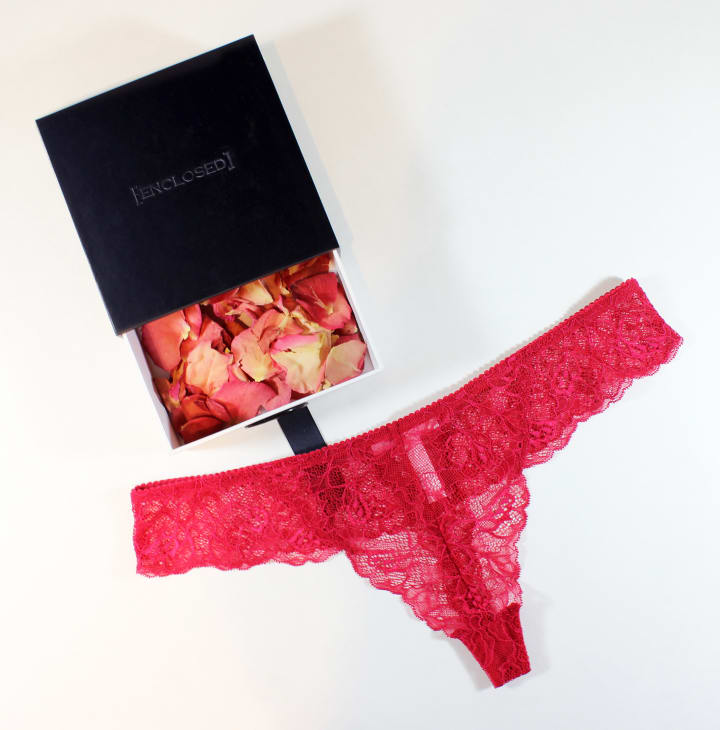 There's something to be said about getting a little sexy something in the mail that is hard to beat. It's hard to stay connected with your military wife on a sexual level due to the distance, but having something tangible can help to still keep that spark while you're apart.
Companies like [ENCLOSED] allow you to give upscale, sensual lingerie gifts from anywhere in the world—and even have specialized subscription services if you want to regularly give her a nice memento that you're thinking of her.
The perk of using a service like [ENCLOSED] is that you get quality, woman-approved lingerie gifts and the option of sending a personalized love-note along with it. This is a great way to make sure that you have a special care package for her. How sweet or spicy the note is will be up to you, but we'd definitely suggest spicy.
Not sure what write in your note to her? Consider asking friends for inspiration, or seeing what others wrote. Some examples of love notes a few deployed service members have sent their sweethearts in an [ENCLOSED] package are:
"BabyJust something to give us a head start for when I get homeBrian, Eielson Air Force Base"
"CourtneyA surprise gift for my sexy love. Happy Valentine's Day! I Love You! I can't wait till I get home. But this sexy gift shows I'm thinking of you. David, Armed Forces Europe"
"SugarmamaHappy anniversary. We made it to 10! Enjoy the knickers ;)Papabear, Altus AFB"
"A luxurious gift for a woman who deserves the very best of everything. Since I won't be there to tell you how beautiful you look when you start your new job I thought you'd like these to feel beautiful. Love you sexy."
Part of being able to stay connected with your military wife while you're deployed will involve effort on her part, too. People are innately wired to feel connected to people that they do favors for, and studies have even shown that it can improve bonding. This phenomenon is called the Benjamin Franklin Effect, and it's been proven to work time and time again.
If you want to have her feeling connected to you, ask her to send something to remind you of her while you're deployed. Trade gifts with your scents—exchange worn clothing. Ready for something really risqué? Asking her to send the [ENCLOSED] lingerie she's worn, for example, will help you connect with her on a sexy level—even when you two are miles apart. Or perhaps photos of her in her lingerie?
Of course, you can also ask her to send love letters, cookies, or anything else that reminds you of her. As long as it helps you connect, it's a good idea to try.
Speaking of love letters, they are as old school as they get, but make no mistake about it: there's a reason why so many military wives ask for love letters. This is one of the most heartfelt ways to stay connected with your military spouse because it gives them amazing things to hold onto while they await your return. [ENCLOSED] has some great examples of love letters which their actual military customers have sent to their wife while deployed.
The good thing about writing letters home is that there's no limit on how many you send, and your wife might even let your kids see some of them too. Perhaps do some sexy ones and some more child-friendly ones. They're traditional and wholesome, which is why there's so much staying power in them.
Sometimes, the easiest way to stay connected to your military wife is to just remind her how much she means to you. The military wife life isn't easy, and it often means holding down the fort at home while you're away. All those chores she does when she's waiting for you is how she shows that she loves you.
But rather than just saying "I miss you," try to be specific. Is it her neck? Or perhaps the special cupcakes she makes on Sundays? Is it waking up from a nap together?
A little acknowledgement is what most military wives really want to have, and it doesn't have to be at any special holiday to mean the world to them. Military wives do a lot of work, and the moment they hear thanks, it makes all the work worth it. That alone will make a huge difference in how she sees you.
One benefit of being deployed is that you often have downtime time to relax. Most military service members and wives have at least one hobby they both like to do—and you can use that as a way to bond while you're apart.
Your relaxation time can act as bonding time if you're smart about it. You can use that time to stay connected to your military wife just by asking her to do similar hobby projects to the ones you're doing. Why not stream the same TV show so you can talk about the most recent episode together? Or read a sexy book and trade your favorite parts in each chapter.
For example, if you buy a model airplane kit for both you and her, you can spend time talking about what parts you've assembled or how far along you are in the project.
When you're being deployed, it's really easy to end up totally sucked into your work world. It's easy to get wrapped up in all the differences between countries or end up feeling like you need to talk about all the craziness of training. If you are both deployed, but still apart, make sure you are asking her about things that don't have to do with the military and all about how she feels. An easy tip for learning to stay connected with your military wife is to find out what she's up to.
If she is at home, ask her if she's gotten new hobbies, met new friends, or just evolved. Show her that you want to know her as she grows alongside you. Listen to her thoughts, ask questions about the cool things she's learning and seeing while you're away, and hear her out if she has concerns.
Communication is and always will be key.
Record and exchange your most intimate thoughts.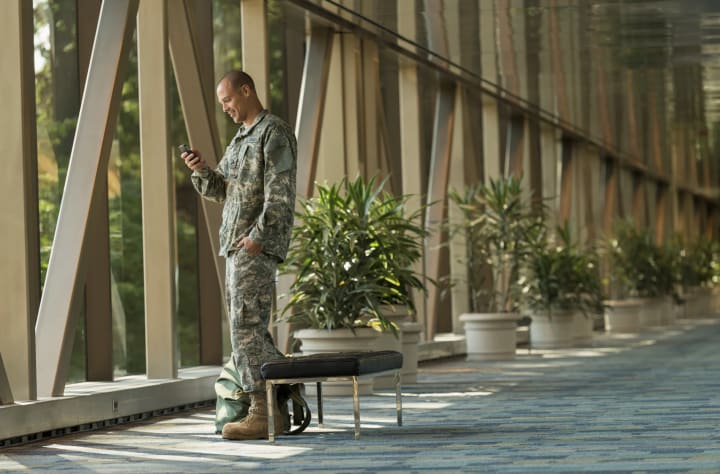 It can be very difficult to find a way to stay intimate with your partner when they're not near you. However, you can still find intimacy with them with the help of a camcorder, cell phone, or pen. Write down your innermost thoughts, yes, even the sexy ones, and share them with one another.
Sharing your deepest thoughts and desires is surprisingly cathartic—and yes, intimate, too. You might be surprised to find out what your partner's thoughts are, especially when it comes to sexy ideas. You may even find yourselves growing closer than if you were together!
Deployment has a pretty brutal way of seeming like it's "forever," even though we all know it really is just a temporary thing. Acknowledge every month you are apart, but you should also create a countdown to your reunion.
Make a physical reminder of the progress you have made by having a mini-celebration every month that you've continued on together. Even if it's something as simple as a monthly gift of [ENCLOSED] panties and an online chat, it will help the two of you bond as you work towards seeing each other once more.
One of the strangest things that happens to couples when they spend time apart from one another is depersonalization. This is a psychological phenomenon that makes people feel detached from partners they haven't seen for a while, and tends to make people forget that the person on the other side of the letter is a person.
Distance makes depersonalization more likely to happen. The easiest way to avoid this and stay connected with your military wife on a personal level is to remind yourself that she's a real person who loves you, cares about you, and can't wait for you to come back.
Video calling is one of the best ways to stay connected with your military wife while you're unable to talk to her in person. By being able to hear your voice and see your face, she'll be able to remember what made her fall in love with you—and will be able to talk to you about all the craziness that's going on stateside.
Sexy video calls, especially if it involves that lucky lady showing off the lingerie you buy her, can also help keep the romantic spark in the relationship. Studies have shown that actually visually seeing your partner can help you remain attracted to them, even when you have been apart for months at a time.
Regular chats with your spouse will help both of you maintain some kind of normalcy. This often proves to be crucial once you're reunited, simply because it makes the transition so much easier. Phone calls, in fact, can be one of the best ways to feel connected to your spouse in tough times.
Finally, never underestimate the importance of having rituals you do together.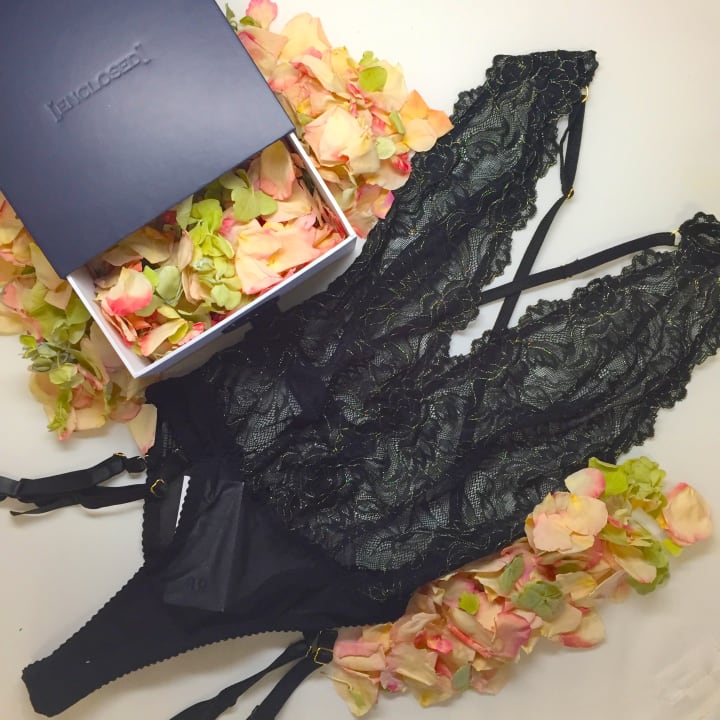 One of the easiest ways to make sure that you stay connected with your military wife while you're deployed is to arrange a ritual where you get to bond with each other. Making a ritual of something that gives both of you joy will make a world of difference when it comes to your relationship.
It doesn't have to be overly involved. Something as simple as ordering [ENCLOSED] underwear every month and asking her to video call while she unboxes them and tries them on can be your thing. Military life might be tough, but that doesn't mean you can't still enjoy the simple things in life like the connection you and your spouse have together.
Reader insights
Be the first to share your insights about this piece.
Add your insights