8 Best Military Subscription Boxes & Why You Need Them
As a perfect gift for anyone with a hand in the lifestyle, these military subscription boxes will provide everything you think you needed, and more.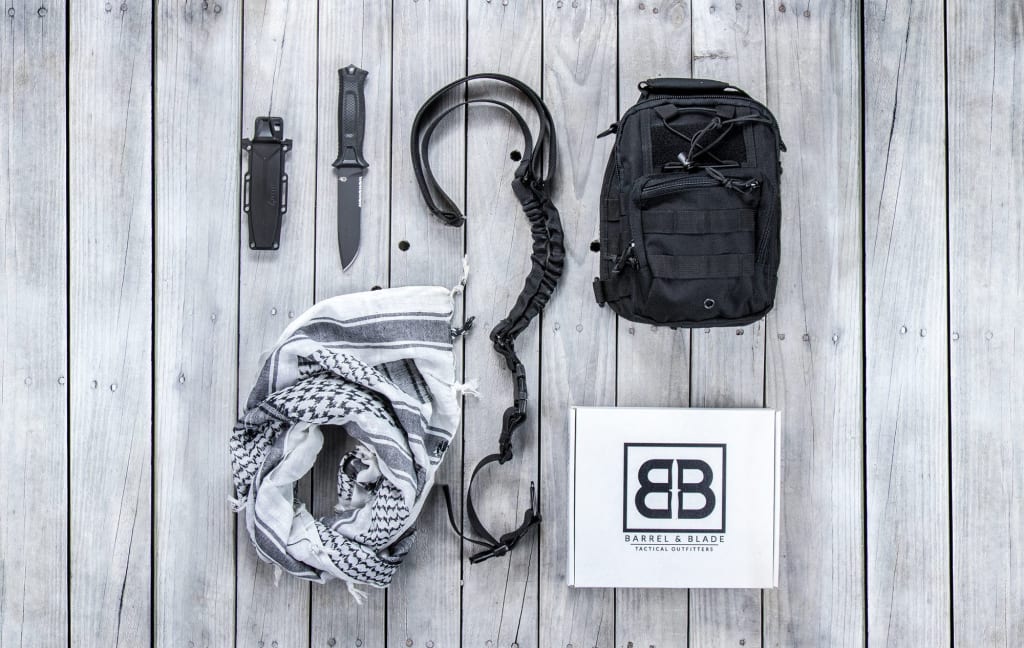 Military subscription boxes can either be official licensed military products, simply products that will be great for a military man or woman, or anything in between! We bet you didn't know that there was a subscription box made specifically for military spouses, did you?
They are great resources for practicality, preparation for deployment, and products for reservists. As a perfect gift for anyone with a hand in the military lifestyle, these subscription boxes will provide everything you think you needed, and more. Plus, you can even personalize some of these boxes based on the military branch.
As a monthly box for female military significant others, MilSO is the ultimate subscription box for the military wife life. Providing five to seven items per box, the gifts are used to assist the transition of living a military spouse life as much as possible.
Used to excite, comfort, and pamper the users, the contents of the box can even be personalized, depending on the branch of military their significant other is serving for. With military-inspired products, home decor, and even some beauty gifts, this box is essential for the average military wife.
The Hero T-Shit Club is one of the most simple military subscription boxes, but definitely worth checking out. For approximately $20, the box will ship you one authentic t-shirt per month.
Each shirt will feature a design ranging from specialized units, task forces, occupations, division, and more, all from the United States Military. Also included are shirts featuring local and federal law enforcement and fire departments. Each shirt is high quality, and of course, authentic.
This subscription service is the perfect way to represent America's elite heroes, while also gaining a new addition to your wardrobe each month. And best of all, a portion of all of Hero T-shirt Club's proceeds are donated to charities that support military heroes.
Brave Crate is another great military spouse subscription box. It is meant to not only provide comfort, but motivation, to get through the deployment. Advertised as being the crate for the heroes at home, the Brave Crate is a perfect care package for military spouses.
Delivered each month for approximately $40, the crate includes tips, treats, tools, and wellness support, all for bettering the adjustment process. Each crate will be completed with four to six full-size self-development, relationship growth, and wellness products. And best of all, with each month's box, comes another month closer to homecoming.
Survival crates are a great category for monthly military subscription boxes. Called the Green Beret Tactical, this survival box includes tactical gear that is at least 50 percent off retail prices. 10 percent of all of the profits of this subscription will be donated to the Green Beret Foundation, whose mission is to connect the Army's Special Forces with recourses needed to succeed in future missions.
So what will you get if you commit to this box? Each month, the box provides accessories and tools for biking, camping, and tactical gear. Plus, you'll feel good because you're donating to a great cause.
Another great subscription service for tactical and survival gear, this is a great gift for the military men and women in your life from reservists to veterans, and everyone in between.
Including up to 11 full-size products in each of their boxes, BattlBox includes products from some of the most innovative companies in the industry. Suitable for every survival need, this box will add to your emergency stash of tactical gear each month. You might even find one of the best military watches in the box!
Coming in basic, advanced, pro, or pro plus, you can choose the size you're most comfortable with. And of course, we couldn't forget about the knife of the month inclusion. This is perfect for collectors, especially those also interested or involved in the military.
SOGOPS Tactical provides field-tested survival gear. As one of the most practical military subscription boxes, this monthly subscription provides EDC gear, tactical gear, and even medical kits.
With hand-selected products chosen each month, only the top brands in the market are provided for their subscribers. Chosen for quality, and tested by professionals, the box is meant to provide quality yet practical products for the military men and women needing something extra in their mailbox.
The Homestead Box is perfect for veterans adapting back into civilian life. This box supplies necessary tools for work done around the house such as gardening, fixer upper jobs, DIY home decoration projects, and more.
A great box for anyone, really, the concept is simple yet innovative. Providing access to skills that will last years to come, this subscription service is filled with quality and practical products. Some items have included starter seeds, water hoseheads, and do it yourself books.
Choose between the Vintage Box, the Classic Box, and the Pioneer Box, each varying by interests and necessities for your day to day life. The vintage box is the basic selection, providing hand-selected items for self-reliancy, while the classic and pioneer provide all of this, plus a few extra additions to your tool kit.
As a subscription service meant for survival and EDC gear, each product in Barrel & Blade is field tested. Their process is simple: if they wouldn't personally use it, they won't put it in your box.
Providing only legitimate gear that is approved by experts, there are plenty of equipment opportunities to receive month by month. This is the perfect tactical subscription for military men, outdoor lovers, or just someone interested in receiving new protective gear to provide for their family. You will receive preparation gear, plus the occasional knife and gun accessories.