DIY Home Decoration Ideas for Fall
Looking for a cheap and awesome way to make your house look homey this season? Look no further than these DIY home decoration ideas for fall.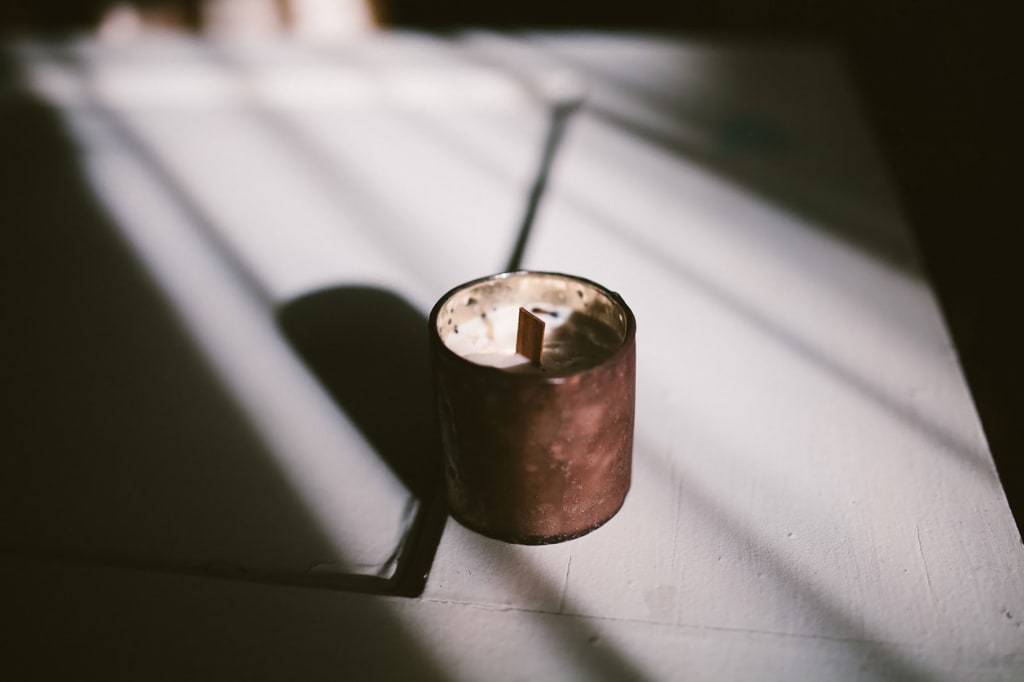 Fall is the perfect time of year for DIY crafts, at least, in my opinion. The weather outside is crisp and cool, which means you can do amazing painting sessions outdoors without worrying about freezing or boiling to death. Leaves are on the ground, and are ready for the picking.
Everything just looks perfect — and there's tons of artistic inspiration to be found. It's also a perfect time to get your home decor game up to snuff with the help of online guides. If you want to make your home look a bit more welcoming this year, take a look at these great DIY home decoration ideas for fall enthusiasts.
DIY Fall Wreaths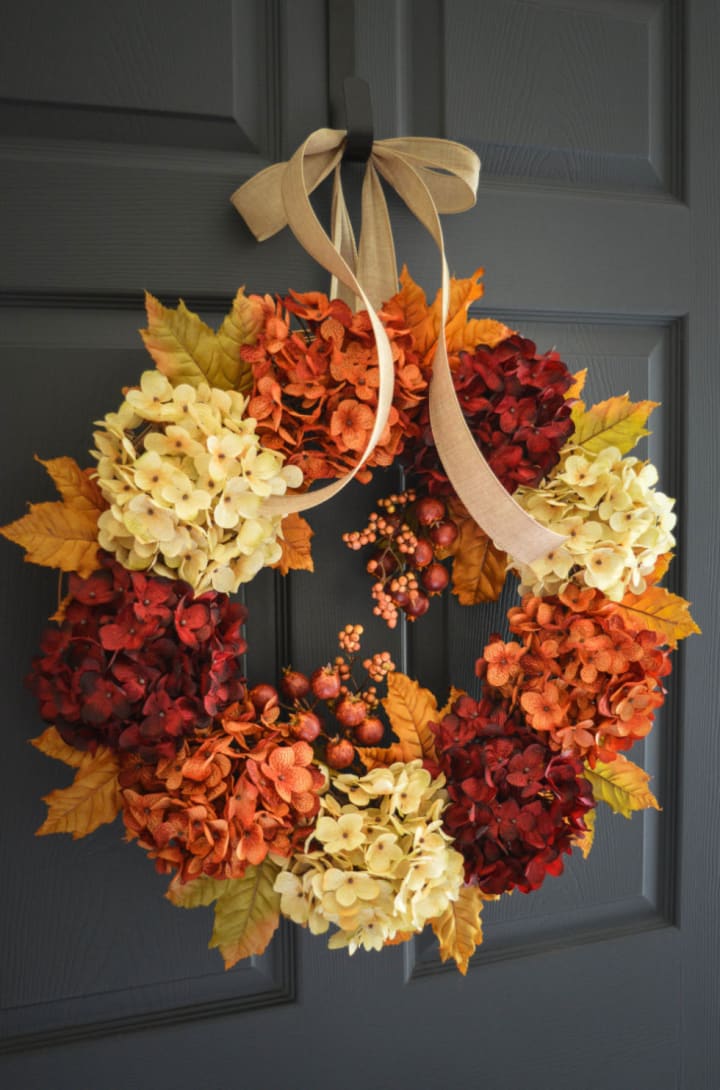 One of the oldest DIY home decoration ideas for fall is to make a fall wreath. For some families, it's even a tradition to make a new fall wreath every year. A premade wreath base, with a few faux flowers and leaves jammed in, can turn a home's exterior from plain to just a little bit more seasonal.
If you aren't sure how to make a good wreath, check out this Fall Wreath Tutorial here!
Pumpkin Spice Candles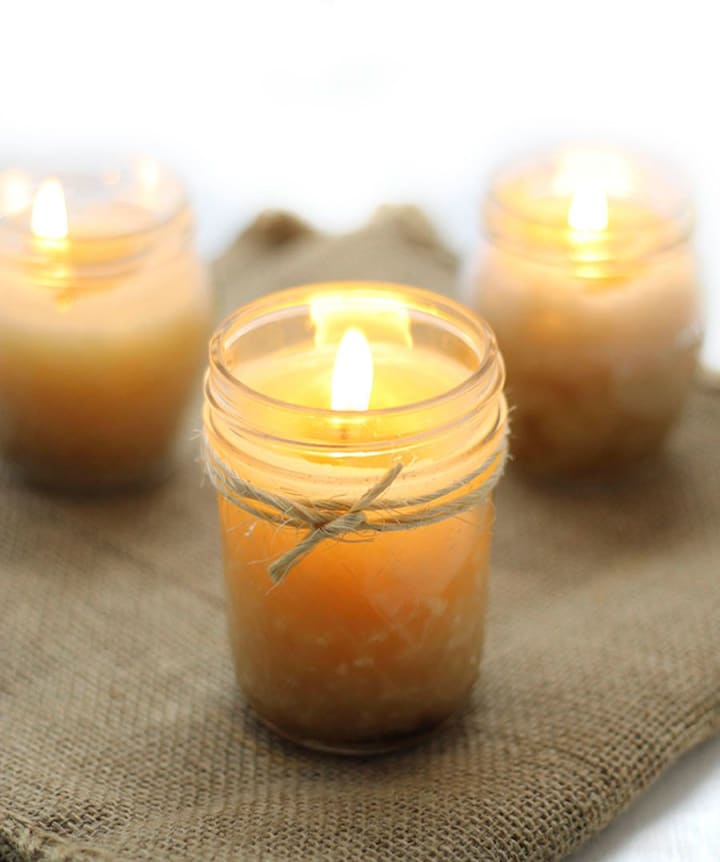 Pumpkin spice is one of those things that people just naturally associate with fall. (Thanks, Starbucks.) Most people I know love to spray pumpkin spice air freshener in their home during autumn, so why not go full force and check out DIY home decoration ideas for fall-scented candles, too?
Making your own scented candles is actually really easy, and you can make them in any color you want. This Pumpkin Spice Candle Tutorial will help you make your home smell like PSL all year round.
Fall Leaf Centerpiece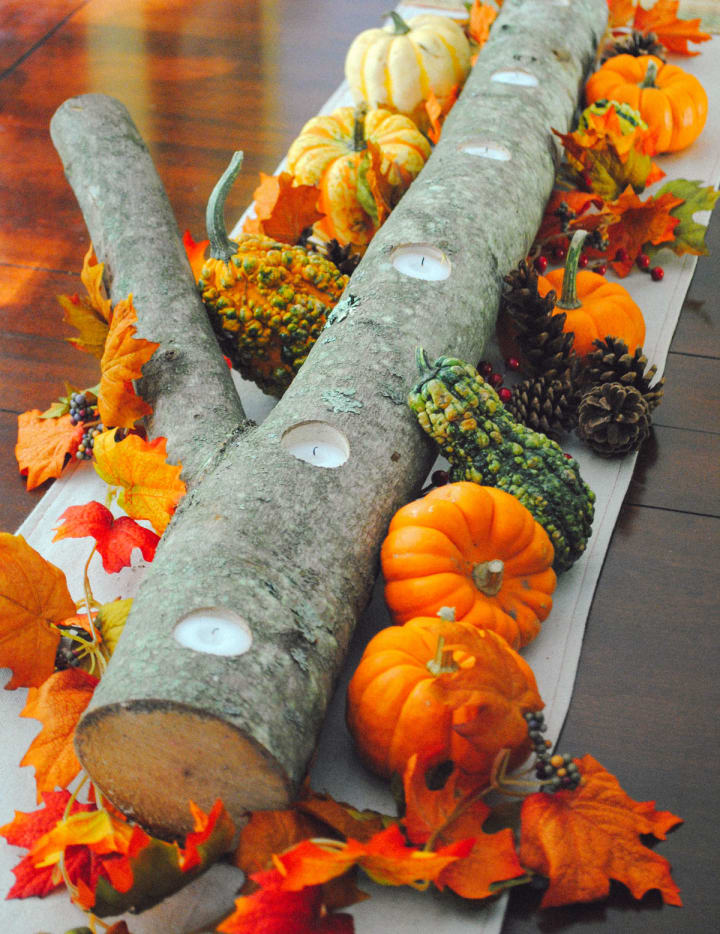 One of my favorite home decoration ideas for fall comes from a project that's popular among grade schoolers: centerpieces. Simply put, there's something really pleasing about seeing a well-made, beautiful fall centerpiece.
I've seen weddings in the fall have centerpieces, as well as beautiful Thanksgiving dinners. This Fall Leaf Centerpiece Idea Set will really help you pick out the perfect project for your home's needs.
Simmer Pots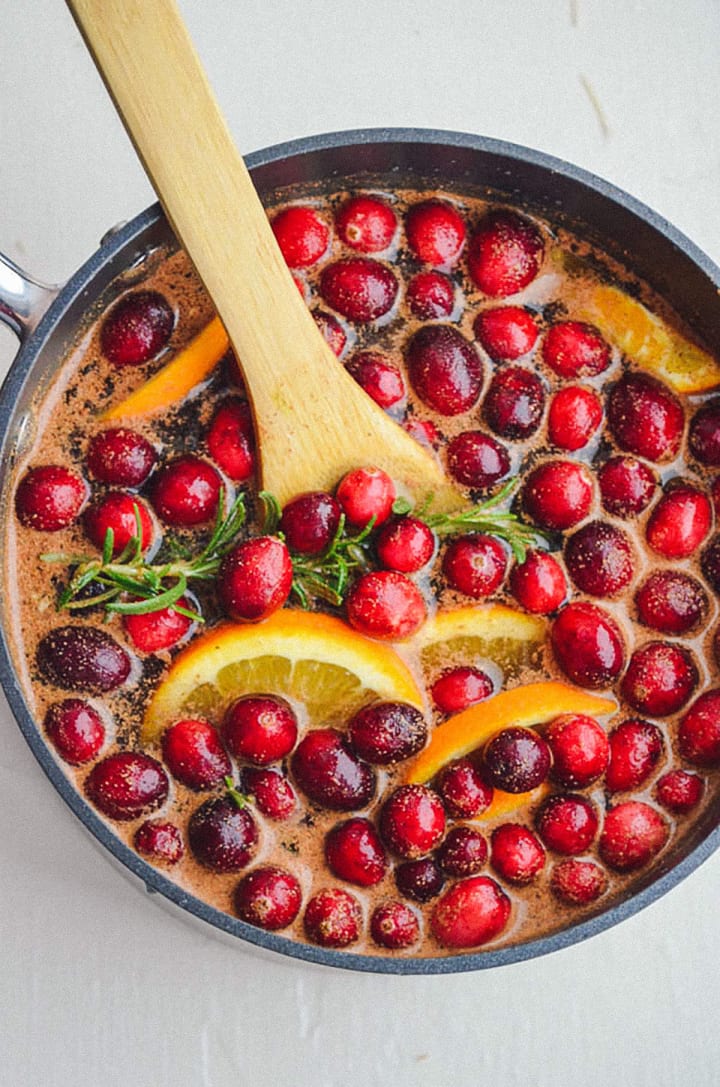 Simmer pots are the old school version of potpourri, before potpourri was even a fully recognized thing. Basically, this idea is all about making your own stovetop potpourri that bathes your home in delicious fall treat smells.
If you have a sensitive sense of smell, these DIY home decoration ideas are sure to please. Grab your slow cooker and check out some awesome Simmer Pot Recipes here.
Fireplace Mantel Banners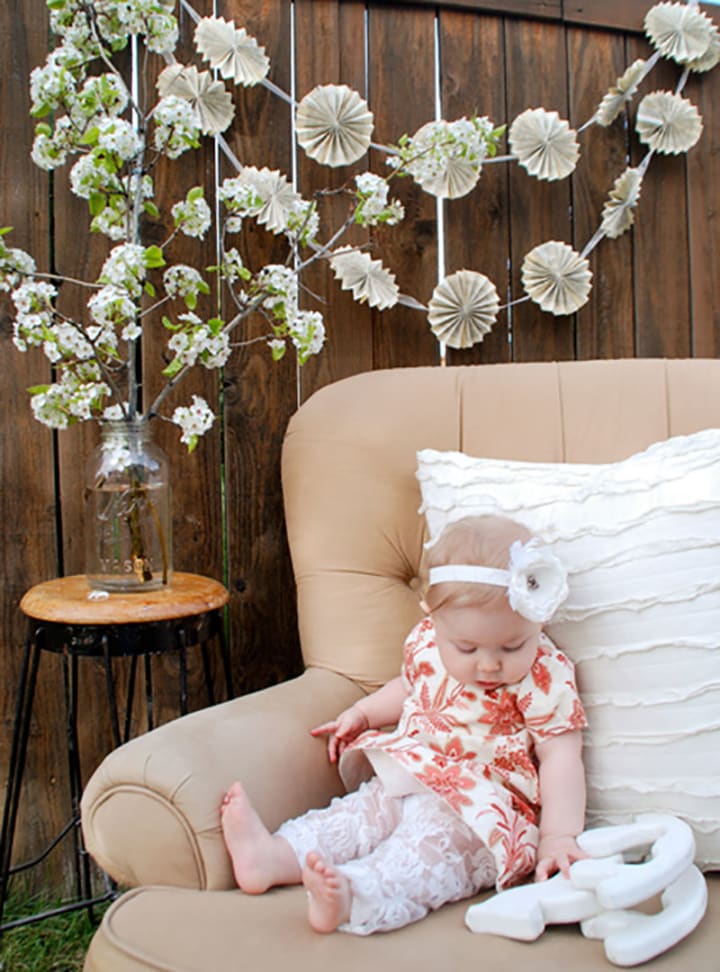 You know, you don't have to wait until Christmas to hang up some decorations on a fireplace mantle! Mantle banners can have a seriously nice, rustic feel to them that make your house feel extra homey...or Halloween-ready.
This tutorial for Fireplace Pinwheel Mantle Banners allows you to spruce up your home's fireplace in a pinch. Best of all, this is one of the few DIY home decoration ideas for fall that only costs about $6 to make!
Distressed Autumn Signs
If you live out in the country, there's nothing quite like feeling the world change seasons. Why not bring in some of the fresh, country market charm by having something that looks like it was originally placed in a farmer's market.
This tutorial allows you to make your own Distressed Autumn Signs at a fraction of the cost compared to what you'd expect to pay at a place like Pottery Barn. And, it's also easy as pie to do.
Woodland Frames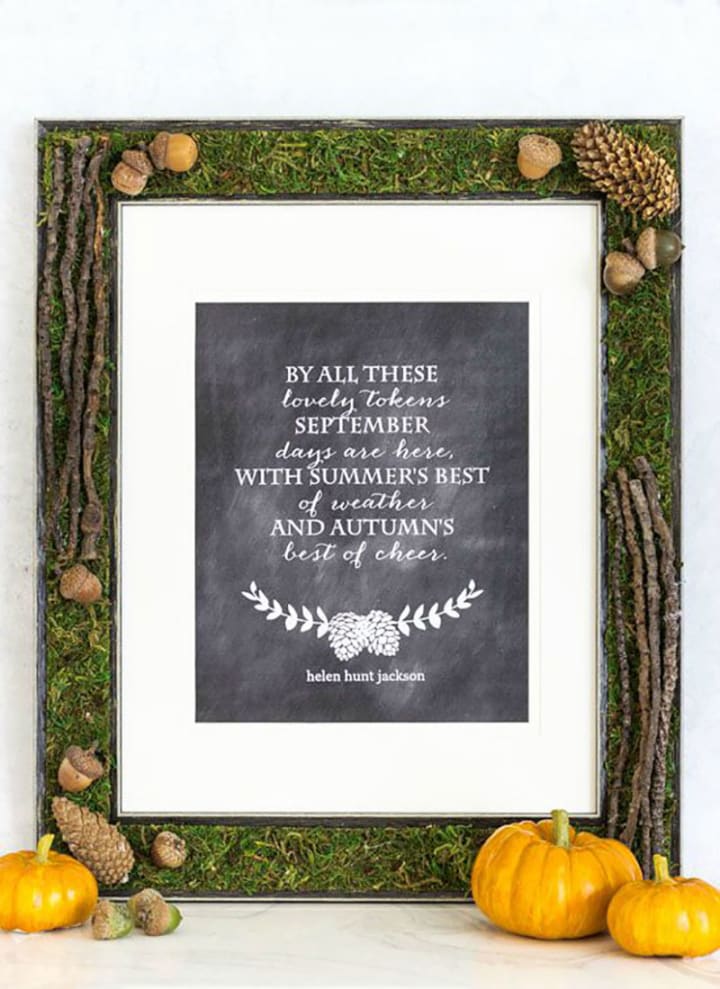 Fall is definitely the season where you're given carte blanche to be as rustic as you want to be with home decor. That's why one of the coolest DIY home decoration ideas for fall is this really awesome Woodland Frame idea.
The tutorial shows you how to take real parts of nature to create a beautifully earthy, fall-appropriate frame for that favorite photo of you pumpkin picking. This also makes for a great gift, if you are short on cash but big on love.
About the Creator
Ossiana Tepfenhart is a writer based out of New Jersey. This is her work account. She loves gifts and tips, so if you like something, tip her!
Reader insights
Be the first to share your insights about this piece.
Add your insights