Everything You Need to Know Before Joining the Air Force
Understanding the basic requirements, benefits, and demands of joining the Air Force are all important factors in having a successful military career.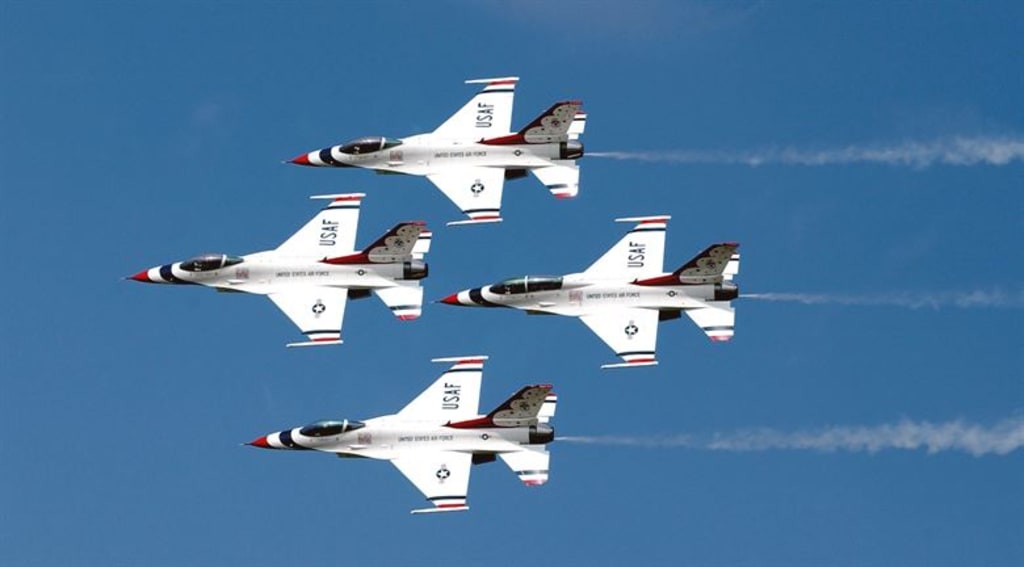 Image courtesy of Staff Sgt. Denise A. Rayder
Enlisting in the United States armed forces is a serious commitment that requires a conscientious decision-making process. If you're thinking about joining the Air Force, it's a good idea to inform yourself about the qualifying requirements, demands, and drawbacks, as well as the benefits and experience that go along with service.
Not everyone can join.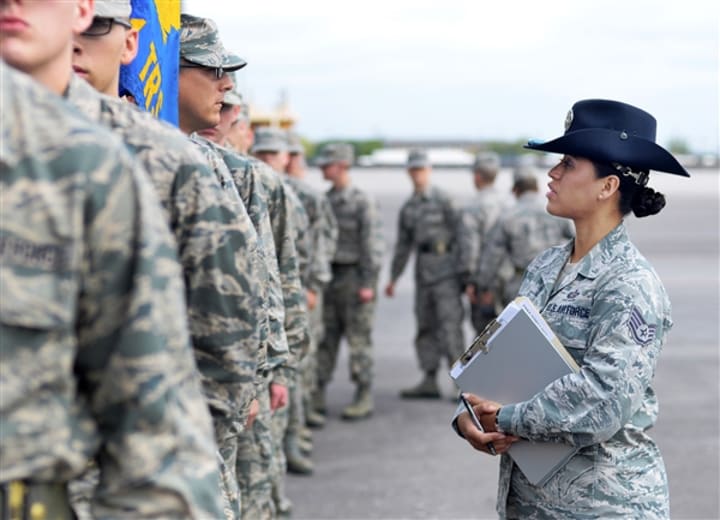 Should you join or not? First off, let's figure out if you can join the first place. The enlistment process for joining the US Air Force is not the same as applying for a job. The first step on this path is to meet with a local Air Force recruiter. This will provide you with the opportunity to continue to figure out if this will be a good fit, and it allows the recruiter to do the same from the other side of the table. While this may seem similar to some civilian experiences you may have had when considering a job or educational opportunity, the Air Force has qualifying requirements set in place that not everyone will meet.
You must satisfy the age requirement.
To start with, you must be at least 17 years of age and no older than 39 years of age to enlist in any branch of service in the United States. To join as an officer, you cannot be younger than 18 years of age or older than 39 years of age. Most men and women who want to join will be in the age range in the first place, but it's important to know, especially if you are younger than 18 and are deciding about whether to go to college or to enlist.
You must be physically fit.
Perhaps one of the most important ways to prepare for joining the Air Force is satisfying the strict height and weight requirements outlined by the military branch. You will want to look at the chart on the Air Force website and see that your weight does not exceed the required amount. If it does, consider a weight reduction program to qualify for service. Every Air Force officer will also need to be cleared for vigorous exercise by a physician.
You need to pass a vision test.
If you are seriously considering joining the Air Force, you probably already know you need to possess excellent vision to be an officer. You don't need eagle eyes to be in the Air Force, but it would help while you consider how to become an Air Force pilot and you will need to pass the physical evaluation distributed to you to do so.
You need an education.
You will need a high school diploma or a GED to enlist in the Air Force. You will also need to take the Armed Services Vocational Aptitude Battery (ASVAB) entrance exam. The Air Force is a distinguished branch of service, and you will have to prove that you have what it takes to be an Air Force officer.
In addition to all the requirements we already mentioned, there are also restrictions that apply to citizenship, drug use, criminal record, and, yes, even tattoos. Be sure to speak with an Air Force recruiter if you think there may be an issue here.
You will need to pass Basic Military Training (BMT).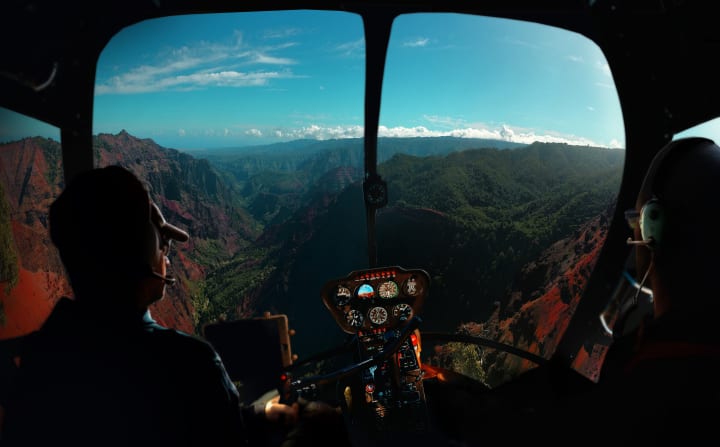 If you decide to join the Air Force, your life will drastically change. The first step in your military service will be to take on and complete Basic Military Training. This is a several-week training that will physically and mentally prepare you for service.
There's a lot of benefits.
You will have the opportunity to learn skills, develop discipline, and be placed in an Air Force career that suits your individual skills and aptitude.
You will receive a consistent pay and a package of benefits with an extremely low cost of living. Housing and food are provided, as well as medical insurance, and retirement benefits.
While this might sound like a great experience with a lot of benefits, joining the Air Force has demands as well.
You will not have as much control over your life.
Once you exit civilian life, expect to lose your normal level of autonomy. You will no longer be able to control your life as you do now. You will have to follow orders. You will have to accept your place in a chain of command and follow all rules and protocol. Everyday decisions—where you live, what you eat, what you do with free time, when you work, when you go to sleep, when you use a personal device, just about everything else—will not be just up to you. This type of lifestyle takes some getting used to and is not for everyone, so use your local recruiter to ask questions before joining the Air Force.
Your location will be assigned.
You will also be placed on an Air Force base where your skills are best utilized. Your base location can change every three years, which means you could potentially find yourself living anywhere around the world. You will have 30 days of vacation each year that you may use at your discretion as well. So, if you are placed in an exciting place, take advantage and use this opportunity to explore.
You will not be with your loved ones.
If you cannot bear the idea of leaving your family and friends, think hard before joining the Air Force. You will have to take on a new sense of family and duty that includes your fellow airmen. You will have limited time and opportunity to see your loved ones, which can be very difficult for many. Technology makes it much easier to communicate with loved ones, but it's never easy.
You could be deployed to war.
Serving in the Air Force requires a commitment to serve when called. It's important to accept that you could be deployed and you should be prepared to make the sacrifice if you decide to join the military at any level.
It's a big decision.
Joining the Air Force could be an incredible experience—offering the opportunity to see the world, gain skills and education, develop discipline, make lifelong friends, and earn and save some money. However, it's not for everyone. Think about your own personality and assess your personal circumstances before deciding to join the Air Force so that you make the right decision.
Reader insights
Be the first to share your insights about this piece.
Add your insights