Capt. Charles S. Rutherford and a WW1 Masterly Bluff
I'm a better person having known him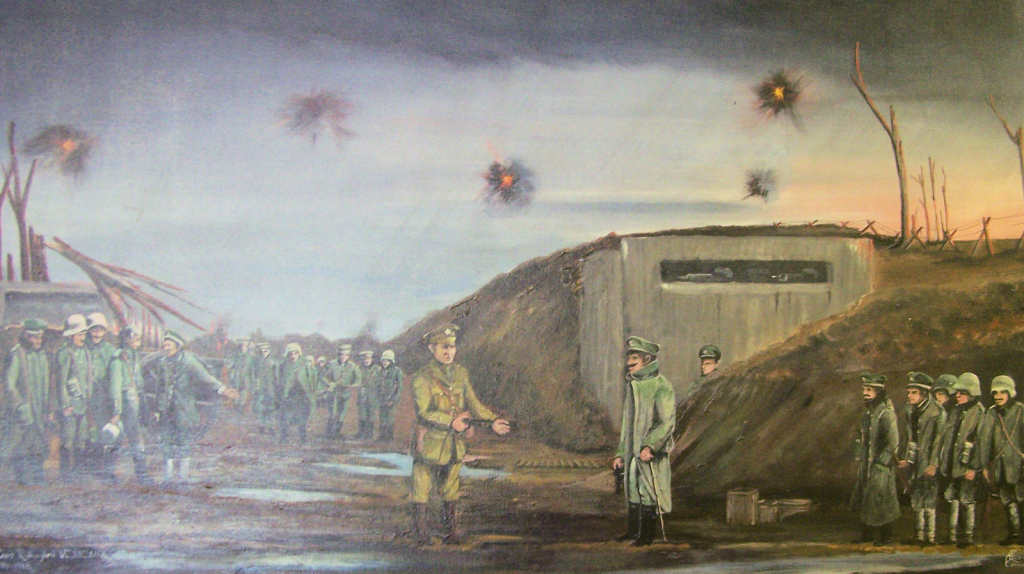 Painting depicting the bluff -- image by Author
A character I had the privilege of meeting was Capt. Charles S. Rutherford VC, MC, MM. The alphabet soup after his name is; Victoria Cross, Military Cross and Military Medal. Known as Charlie, he was the only Canadian to have earned all three medals during WW1.
I belong to a Royal Canadian Legion branch named in his honour. The Legion's mission is to serve veterans and their dependents.
I was a young, wet behind the ears Associate member of the branch. I'm the daughter of a veteran, my dad was a veteran of the Italian Campaign. Charlie was an older man.
A Wonderful Muffin Recipe
I admired Charlie. To meet him without knowing his history, you'd experience a very quiet, gentle old man with a droll sense of humour. I remember the President calling on him to give a few remarks at a Remembrance Day dinner.
He told us he'd just returned from England. He'd attended a gathering of George Cross winners. They'd enjoyed a very nice lunch at Buckingham Palace. Skimming past having lunch with Her Majesty the Queen, he excitedly told us about Prince Philip giving him the most wonderful muffin recipe.
Nothing pretentious about Charlie.
Charlie's Military Service
Charles Smith Rutherford was born February 9, 1892 near Colborne, Ontario. His family were farmers. He enlisted into the Queen's Own Rifles in March 1916 before transferring to the 5th Canadian Mounted Rifles (CMR). By June 1916 he was overseas, serving in France.
I could continue with the details of Charlie's history. Some find reading history dry as dust. In 2017 the local Canada 150 Committee I served on worked with Heritage Cramahe to commission a video about Charlie.
Local actor Barrie Wood portrays one of Charlie's men telling his story. We agreed this was a better choice than him portraying Charlie telling his own story. He was always reticent to do so. They filmed the video in the branch's clubroom:
At a Legion dinner in his honour in 1977, Charlie described his version. He spoke of a German officer who motioned him to surrender. He motioned back, saying they surrounded the Germans. It was just a big bluff. It surprised him they surrendered.
You heard in the film Charlie served as Sergeant-at-Arms in the Ontario Legislature. Some believe his ghost is at the Queen's Park Legislature to this day. The story is told in a Toronto Star report.
A Hero's Tribute
Charlie's funeral in June 1989 was also the last public event my late husband attended. A veteran of the Korea War, he passed in August 1989.
Charlie received full military honours. His casket placed on a gun carriage surrounded by an honour guard as we moved from church to the cemetery. It was a sharp contrast between the quiet, humble man and the very public nature of the ceremony.
My Most Memorable Remembrance Day
Remembrance Day weather ranges from mild shirt sleeve weather to bitter wintry. November 11th at 11am marks the end of WW1. The service takes place no matter what the weather is. The Legion will parade to the cenotaph and on the return march we will pass a saluting base.
One of my most memorable involved Charlie. We'd asked him to take the salute and always prepared for him being unable to attend. The day was wintry with blowing snow. We didn't expect to see Charlie on the saluting base at the Post Office.
We formed up for the return march. Moving past the town square, I caught sight of Charlie being helped out of a car. We marched past, my eyes right in salute, widened at the sight of him returning the salute without a topcoat, just his Legion uniform.
That made a lasting impression on me. To this day, I do not wear a topcoat on parade on November 11th. It is a personal reminder of the humble service of a great Canadian warrior.
He was a character I'll never forget. I'm a better person having known him.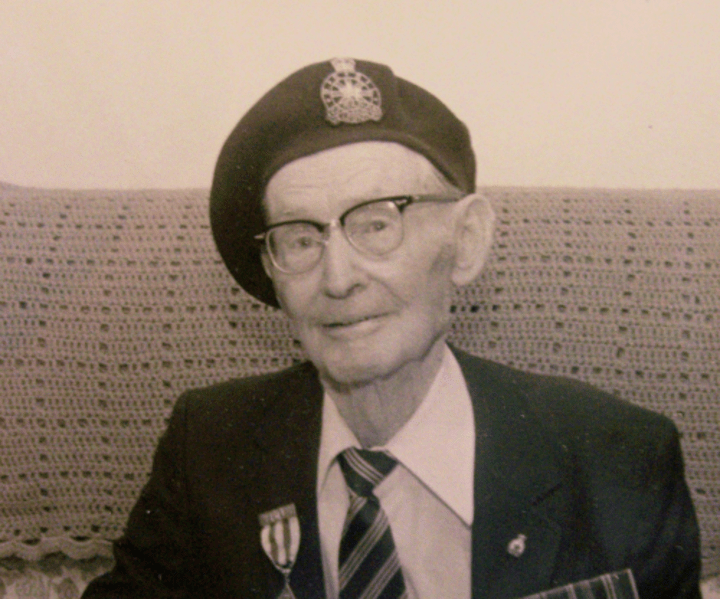 Shadowspub is a writer from Ontario, Canada. She writes on a variety of subjects as she pursues her passion for learning. She also writes on other platforms.

She created Prompt A Day to share with others. You can subscribe to Prompt A Day for a set of ideas in your inbox every day.