Uncommon Challenge Winners
An inside look into the Vocal Curation Team's favorite poems from the Uncommon Challenge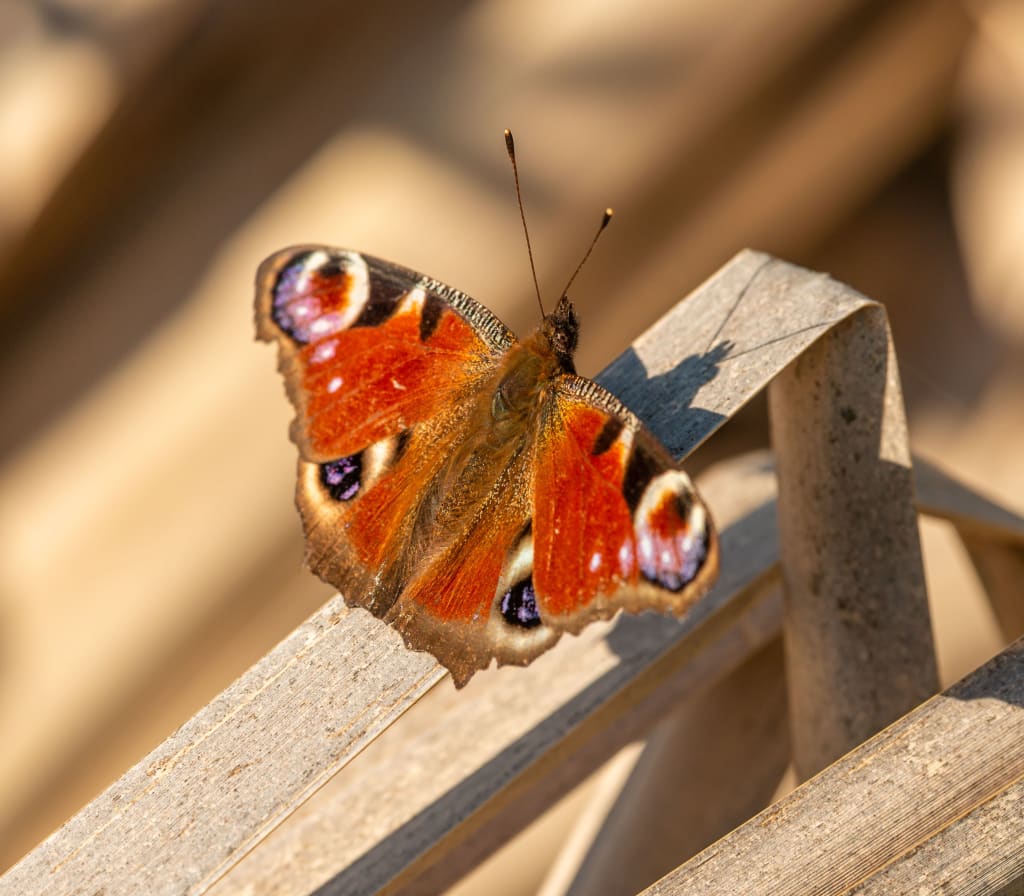 Write a poem about something rare.
The beauty of this Challenge prompt is that rarity is in the eye of the poet. For a new parent, sleep is rare. For a Hawaiian, snow is rare. For most of us, winning $1,000 is rare.
Whatever you deemed a rarity, we wanted to read about it. From butterflies to innocent dreams, secluded beaches to classic cars, we were inundated with personal, inventive interpretations of rarity.
We also noticed that many of you embraced the 2,000 word limit for this Challenge, really allowing your poetry to breathe, your thoughts to meander. Of course, long poems are nothing new. There are many lengthy and classic poems out there, but we loved inviting you to really go for it, to stretch the form, to give us your epics and long narratives.
Here are the winners of the Uncommon Challenge and spotlight on two of the Runners-Up. You can check out the full list of winners HERE.
$1,000 Grand Prize Winner
Johnathan Riley for The Tarpit of the Train Station
It takes quite a lot to throw our team here at Vocal. This poem did just that.
There was an unabashed muscularity to this poem that we don't come across very often, a sense of carelessness in the face of the audience that (we think) makes great art. Beauty is surely in the eye of this poem's protagonist, a rat's excitement at the arrival of a '92 town car, a rarity of a ride, so much more luxurious than a subway car. From the poem's rodent perspective to the visceral language, we loved this gritty poem from start to finish, especially the part about how life in a subway tunnel- patterned, mildly irregular, and rotting- doesn't differ much from life on the surface. At least for a rat. Congratulations, Johnathan Riley!
$250 Second Place Winner
Loryne Andaway for All You Leave Behind
...save for the foam of your sigh...
Like our first place winner, this poem had us wrapt. The imagery was crystal clear and the language flowed like, well, water. We couldn't help but take, at least for one round of interpretation, an environmental view on this poem, an ocean giving bounty, taking it away, losing bounty, giving a lone pearl, a rarity. And always, always the creatures come to ogle and explore. How much does mother nature give? How much do we take?
Of course, this is just one reading. Others here read it as an ode to the rhythms of the ocean, nature's colors and treasures, a serene and beautifully rendered poem about time and its passing.
This poem sparkled like a jewel, shone like a pearl. Congratulations, Loryne Andaway!
Honorable Mention
Metaphor abounds in this beautifully lyrical poem from Rae Solace. We love poems about nature and we love them even more when they jump between human and element. As we read this poem, we lost ourselves in each metaphor, each moment of earthly, human magic. We wanted the dam to burst forth, to find its way to the sea. We wanted this person to find their way to their sea.
And that last stanza, shifting our perspective, bringing another character into frame. It almost felt like the slap of haiku, that last thought that turns the poem into allegory, into something so much deeper and unexpected. Well done, Rae Solace!
Honorable Mention
Wendy Musk for Papa Whistles Symphonies
What was rare in this poem? We asked ourselves that as we reread it. And we reread it because we loved the feeling it gave us. An old townhouse feeling of creaky, solid floorboards, large windows, a sunny day, dust motes incandescent. It was the music that was rare, a Papa who whistled symphonies that was rare.
Of course, this means we had to imagine a whole world in which the protagonist's neighbor's papas weren't whistling symphonies. They weren't giving the gift of music to their child. This poem is a feast. It is filled with emotion and longing and hope. We loved the imagery, too, particularly all that was done with a simple newspaper. Well done, Wendy Musk!
---
Learn more about our current Challenges below:
About the Creator
Collaborative, conscious, and committed to content. We're rounding up the best that the Vocal network has to offer.
Reader insights
Be the first to share your insights about this piece.
Add your insights