Judging the Vocal Writing Awards
From submission to celebration: learn about the VWA judging process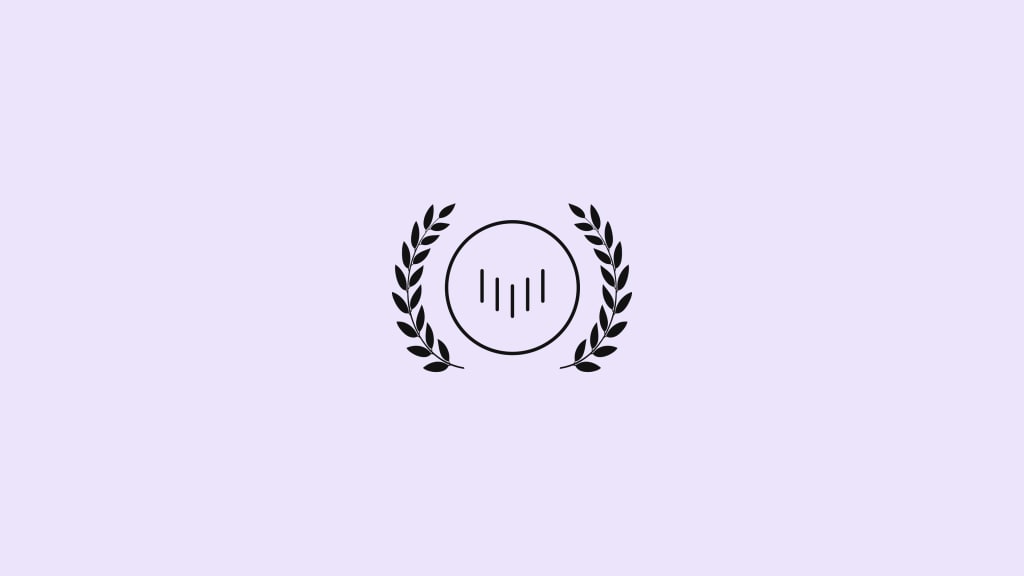 Hey Vocal Creators 👋
With just 9 days left to enter, the final countdown to submission deadline has begun for the Vocal Writing Awards (VWA), a celebration of the most captivating writing contributions from our community. To ensure a transparent process, we've outlined the complete procedure in this resource article. So whether you're a participant, voter, or an eager spectator, here's everything you need to know.
1. Preliminary Judging by Vocal: Behind the Scenes
Submission Review
Our dedicated Vocal Awards Committee (VAC), led by former Times literary editor and author Erica Wagner, will first compile all entries. The foremost priority is to ensure that each piece meets the award's specific criteria, guidelines, and rules.
Eliminate Multiple Category Submissions
A crucial point to note: each story can only be submitted to one category. If your story appears in more than one category, it will be considered solely for the first category it was submitted to.
Blind Evaluation
Here's where the magic begins! All entries will be stripped of any personal identifiers and given a unique ID. Our judges won't know whose work they're reading, ensuring objectivity.
Criteria-based Assessment
Your work will be evaluated based on:
Originality
Structure and coherence
Emotional impact
Style and voice
Relevance to the category
Each aspect is weighted to create an aggregate score.
Shortlisting
After meticulous evaluation, the cream of the crop— the top 10 entries per category as determined by VAC— will make it to our prestigious shortlist.
Finalization
Brace yourselves! The shortlisted entries will be announced to the entire community by 5pm ET on October 15th, 2023, marking the commencement of the phase you've been waiting for: community voting.
2. Community Voting: Your Turn to Judge!
Voting Period
Mark your calendars! The community will have from October 15, 2023-November 16, 2023 to cast votes.
Who's Eligible to Vote?
All Vocal creators! However, a small caveat: voting eligible accounts should must be created on or before September 30, 2023. Votes cast by accounts created after the deadline will be disqualified.
Blind Voting Setup
Shortlisted entries will be showcased to the community, stripped of their author and Vocal link. Each piece will sport a unique voting ID, ensuring anonymity. Please note that we will not un-publish the existing published Vocal story links, but they will not be tied to the entries in the voting procedure.
Ranked-Choice Voting
Ranked-choice voting determines the entries with the strongest support, eliminates the need for multiple decision rounds, and reduces vote gaming. A bit unfamiliar with ranked-choice voting? No worries! Clear guidelines will be provided. Simply put, you'll rank your top 3 favorite entries per category in order of preference.
Tallying Votes & The Big Reveal
After votes are in, we will identify the 1st, 2nd, and 3rd place champions of each category. We will announce the winners on Friday, November 17th, via vocal.media, Discord, email, and social.
3. General Guidelines
Fairness First: Should a judge recognize a submission or have any ties to a particular piece, they'll step back from evaluating it, ensuring unbiased judgment. Shortlisted pieces will also be scored for AI content. The VWA are strictly for human creators.
Feedback Matters: We understand the value of feedback. We're committed to offering insights to the standout pieces on our shortlist. Feedback will be provided after the conclusion of the Awards judging period.
Stay in the Loop: The journey of the awards is as significant as the destination. We'll keep you updated at each step of the way— from key dates to milestone announcements.
Upholding Integrity: Every phase of our awards, be it internal evaluations or community voting, is anchored in transparency and the highest ethical standards.
The Vocal Writing Awards is more than just a competition; it's a celebration of our community's diverse voices and talents. Whether you're in it to win, vote, or simply cheer from the sidelines, your involvement is what makes these awards special.
So what are you waiting for? Any Vocal creator can enter any category, and Vocal+ creators get 50% off one entry per category. Enter now and may the best entries win!🌟
About the Creator
Collaborative, conscious, and committed to content. We're rounding up the best that the Vocal network has to offer.
Reader insights
Nice work
Very well written. Keep up the good work!
Top insights
Easy to read and follow

Well-structured & engaging content

On-point and relevant

Writing reflected the title & theme
Add your insights