Introducing the Vocal Book Club
Discover your next must-read and connect with fellow bibliophiles on Vocal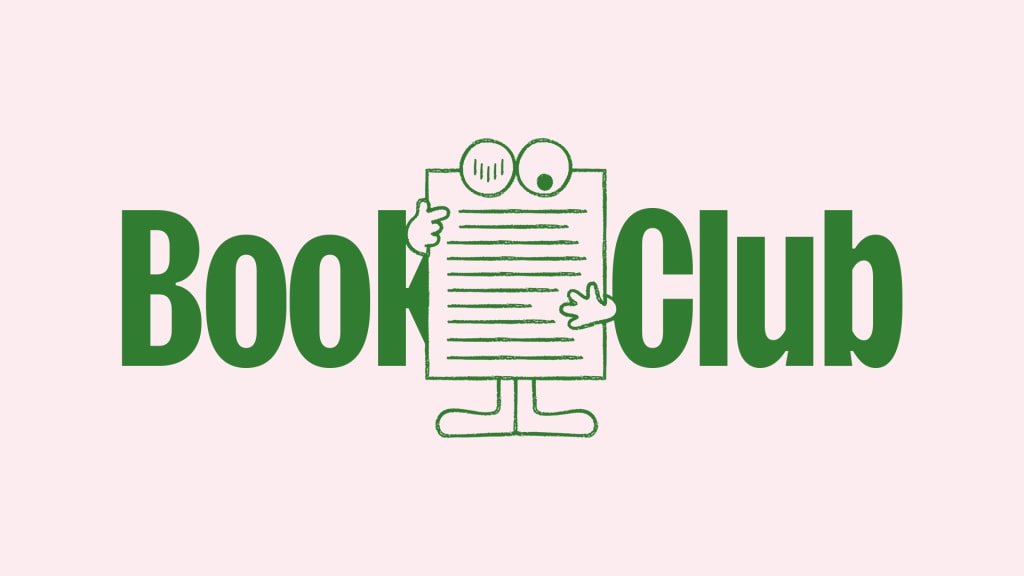 Welcome to the official Book Club of Vocal's BookClub community! What an inspiring community this is for someone — like me, like all of you — who loves reading and talking about books. Seriously, what could be better? I've been really inspired by the stories you've posted here and thought it would be great to add something from me, and from all of us on the Vocal team, into the mix.
So, starting on the 3rd Friday of each month, I'll be hosting a virtual discussion of a book we can read as a community. I've got the first few choices planned out in my head, but please feel free to drop suggestions into the comments below our first selection — and all selections ever after. I'm going to choose books that are easily available, mostly in paperback, maybe a couple out in hardback; generally, novels but I'm open to non-fiction too. To reiterate: I'd love to know what your suggestions are for books we could discuss, and I'll keep a note of your ideas.
My plan is to write a short piece about the book under discussion — just a little introduction, I don't want to tell you what to think! After my piece I'll suggest a few questions (maybe three, maybe five, we'll see how we all feel) that might open up a conversation around the book's themes, story, characters… but please, don't feel bound by these prompts. They'll just be openings I reckon you might find useful, but if you have other things to say, go right ahead! That's the name of the game. And, as ever on Vocal, I hope you'll engage with other members of the community and what they have to say. One of the things I love best about Vocal is the warmth and support of our community; I'm always glad to see it in action. And I'll be sure to pop into the discussion from time to time and respond myself.
In case you're wondering why I'm so passionate about this… here's a little about me and my background. I'm a writer and critic who was born in New York City; I now live mostly in London, though travelling is one of my passions. For many years I was literary editor of The Times newspaper in Britain, so I'm deeply immersed in the world of books. I still review books for lots of papers (mostly British) and I publish my own books too — a collection of short stories, Gravity; a novel, Seizure; a book about Ted Hughes and Sylvia Plath; a biography of Washington Roebling, the man who built the Brooklyn Bridge. I've judged many literary prizes over the years and I talk about books on the radio and on podcasts. Of course, I'm the host of Vocal's wonderful podcast, Write Here, Write Now — check it out if you haven't already had a listen — and I'm the editor of the book we published last year, the Vocal+ Fiction Awards Anthology. Okay, enough — but you can see why I'm raring to go with this, eh?
Thanks for taking the time to read this — and for participating in our discussion. Our first title will be Gabrielle Zevin's amazing novel Tomorrow, and Tomorrow, and Tomorrow. It came out in 2022 and has since sold over a million copies; it's been the best kind of bestseller, the one that builds by word of mouth. I'm so thrilled to share it with you and hear what you have to say about it. Here we go!
About the Creator
Lead Editorial Innovator, Vocal. Author, critic, friend, parent, cook. New book: Chief Engineer: Washington Roebling, The Man Who Built the Brooklyn Bridge. Twitter: @EricaWgnr, Insta: @ericawgnr
Reader insights
Nice work
Very well written. Keep up the good work!
Top insight
Excellent storytelling

Original narrative & well developed characters
Add your insights