Creator Spotlight: Suri Chan
"My poems are largely about (and inspired by) the chaotic, messy, magical and sometimes dreary thing that is the human condition." -Suri Chan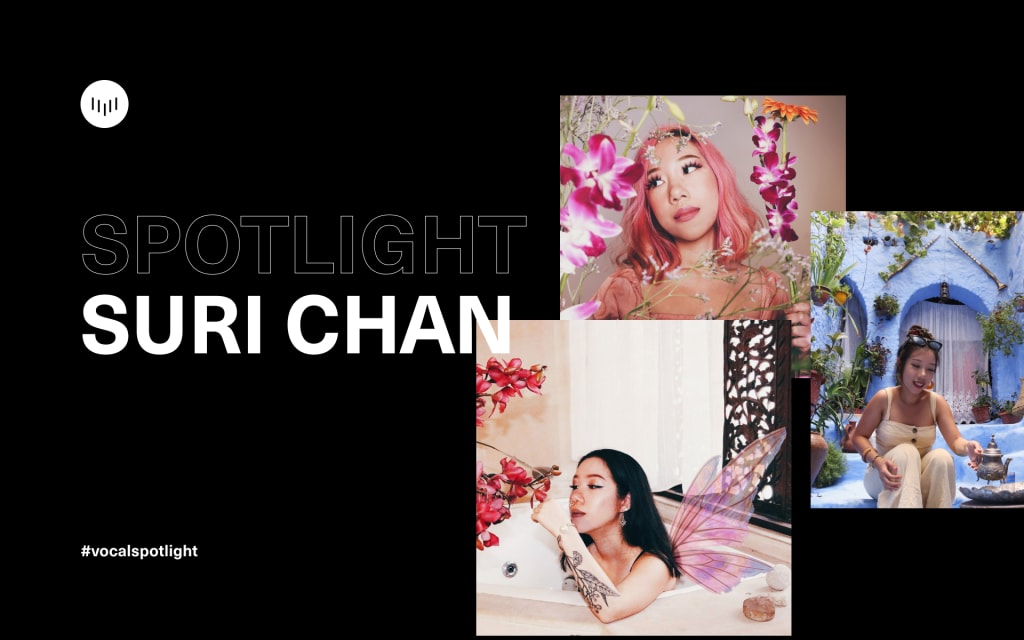 Suri Chan is an artist and poet who decorates the internet with beautifully-illustrated, primarily free-verse poetry. Her illustrations add a modest and genuine feel to her work, creating an open space for poetry-lovers and non-lovers alike to enjoy, reflect, and follow along to the narrative behind the stanzas. They create a dream-like layer to her work and inspire a deeper level of connection. A proud member of the LGBTQIA+ community, Suri inspires her followers to challenge and break free from stale assumptions while offering an honest perspective on what it's like to be newly queer.
While she's most known for her instagram account, @poemsbysuri, Suri is quickly making a name for herself here on Vocal. As one of fifteen winners of the Moleskine-supported "Color is Pride: True Colors" Challenge, the rising poet claimed a portion of the largest payout in Vocal Challenge history. Her piece "Mount Fuji isn't lilac up close" rose to the top of almost 9,000 submissions and impressed a very-qualified panel of judges—including Daniela Riccardi (CEO of Moleskine), Nickole Brown (poet, editor, and teacher at the Sewanee School of Letters MFA Program), and a small, specialized team here at Vocal.
We couldn't be happier that Suri found a home on Vocal, and we're thrilled to feature her and her incredible work in this #VocalSpotlight. Enjoy!
On Her Background and Writing Style:
I'm a queer Asian poet and artist. Writing gives shape to my emotions — helps them crawl out of my ribcage into the world. My poems are pretty simple; there are no complex ingredients, just everyday words. I'm inspired by the Chinese/Indian migrants I descended from. The ones who created homey recipes with the herbs of their new land. Their ingredients were generic: nuts, shredded veggies, sweet sauce. But the finished product was an earthy meal grand enough to honour the New Year with.
I like to think I do something similar by creating art out of simple words and memories.
On Her Challenge Winning Poem, "Mount Fuji isn't lilac up close":
First off, I'm a hugely sentimental person — such a stereotypical writer, haha. I'm guilty of romanticising everything. I once had a moth infestation in my house and I found a way to romanticise that.
This poem touches on nostalgia, and the idea of romanticising people and places.
I woke up one day longing to be back in my run-down Mount Fuji Airbnb. That point in my life felt really pure and simple — this was before Covid, and also before I knew I wasn't straight (yes, I'm one of those late bloomer queer women like Elizabeth Gilbert and Glennon Doyle, except less cool and famous).
Mount Fuji always looked so ethereal and lilac on postcards and in the Tokyo skyline. So, when I took the bus up to the foot of the mountain, I was shocked at how it just looks like dull grey rock.
So, to me, Fuji is a metaphor for the past and perceived future — magical from afar, but confronting when you walk right up to it and touch it with your bare hands.
Different times in your life always look pretty when the sun hits them at the right angle from far away.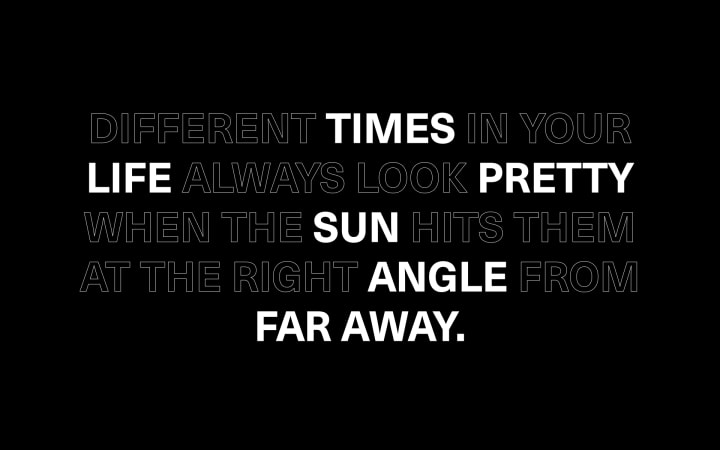 On Becoming an Artist and Poet:
I've always been a creative person. When I was a little kid, my parents' friends would always say "that kid is going to grow up to be an artist." My parents, dad in particular, would always respond with ''No. Artists don't make any money. She's going to be a lawyer!''
So, growing up, I never really considered going into art or writing. I did, however, briefly decide I wanted to become a fashion designer. That idea quickly evaporated when I realised I was terrible at sewing.
I first started writing in late high school, inspired by online poetry I'd discovered online. But I didn't take it seriously back then, because "artists don't make any money," and after all, I was going to be a "lawyer," or something equally corporate.
During and after college, I started getting into spoken word poetry, and that quickly expanded to all forms of writing.
I then got the idea, in early 2020, to combine my poems with little drawings and post them on Instagram — and I'm still at it today!
On What/Who Inspires Her to Create:
I'm inspired by feelings, memories and the mundanity of daily life. The inspiration for most of my poems hits me at random moments. I could be in the shower or on a walk, and an idea smacks me in the face. It always comes in scattered pieces though — it's up to me to quickly assemble them in the best way I can.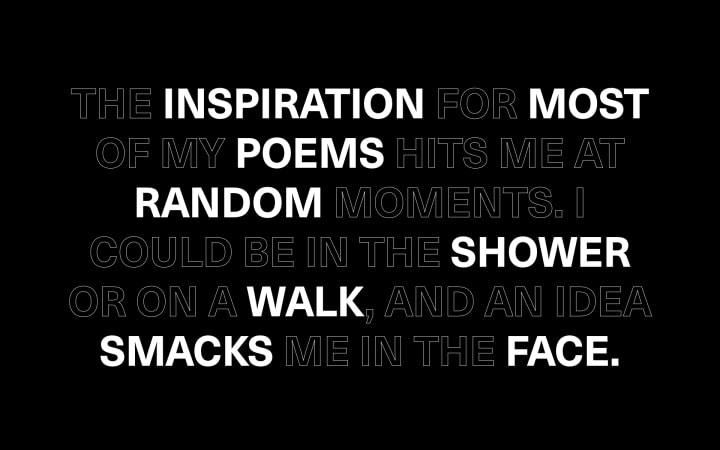 I'm most inspired by ordinary people. Humans are so fascinating with their quirks and complexities — even strangers on trains smiling at their phones inspire me!
I think what I'm trying to say is that, my poems are largely about (and inspired by) the chaotic, messy, magical and sometimes dreary thing that is the human condition.
On Her Goals as an Artist and Poet:
Short term goals:
Learn digital drawing for my poems!
I currently use paint and paper for the doodles, and while this has its perks, digital drawings can look way more striking.
Long term goals:
Publish a book of poems, with drawings to complement the words.
Publish another book of poems.
On Creative Outlets She Enjoys Besides Art and Poetry:
I just created my first batch of enamel pins for Pride! It's crazy and satisfying to see my 2d drawings become tangible!
I've also always been into costume makeup and photography — though I'm a total amateur in both these areas. But if I'm travelling, I absolutely have to lug my DSLR around. I love finding unique/strange angles of popular destinations. This reminds me — I should really get around to uploading my pre-Covid travel photos on Facebook (though, does anyone really use Facebook anymore?)
I'd love to get into pottery and jewellery making as hobbies. I want to try to make resin necklaces out of preserved flowers/dead insect parts, etc.
I also want to (properly) learn sewing again! Gotta utilise the unused 80-dollar sewing machine in my room!
These pins were inspired by the coming out process. Not the loud ''I'm here, I'm queer'' cry followed by hugs and confetti. The quiet knowing before the announcement — when you open the closet door a crack, and breathe the fresh air for the first time.
You can buy them here:
As LGBT people, we've all had a 'little gay girl' — or boy or person — scared and hiding deep within us. I created this collection for the pre-coming out version of myself, and for anyone who wants to honour theirs.
On Celebrating Pride Month:
To celebrate Pride Month, I'm going to:
Wear my lilac suit out of the house for the first time. It's a 2-piece blazer and pants set that I got on Depop. I'm such a femme but I just had to buy it.
Start watching the new L Word.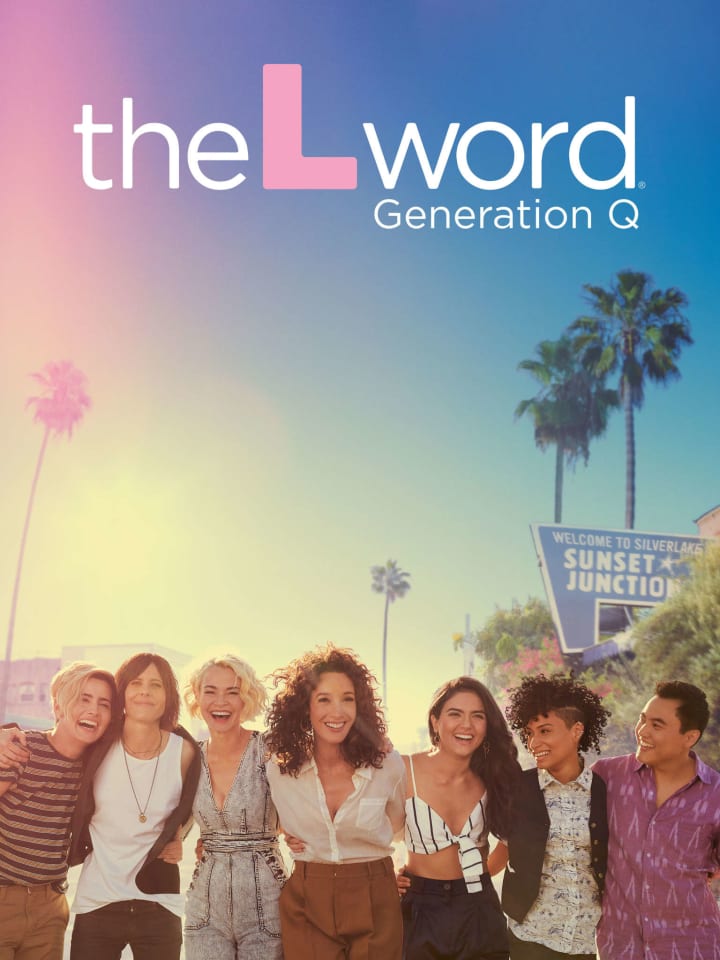 Send ''Happy Pride'' ecards to my homophobic relatives.
On Advice to LGBTQIA+ Writers, Poets, and Artists:
Don't be afraid to talk about the distasteful/embarrassing/harsh parts of the LGBT experience.
I think our culture often romanticises what it means to be LGBT, especially when it comes to queer women.
When I came out to my straight co-worker, her first reaction was ''wow exciting! What a beautiful journey!''
And while it has been, in many ways, a beautiful journey, it has also been a deeply painful and confusing one, lined with a lot of shit on the way.
YES, being gay is beautiful (and we sure as hell should shout that from the rooftops), but at the same time, we as creators, should be honest about the full spectrum of the experience.
For example, I just wrote a sci-fi poem about a town of gay people who 'opt out of being gay' via a surgical procedure. This is a topic a lot of queer people would relate to — at least in their baby gay days — but it isn't something people talk about because in our culture, it's taboo to admit to wanting to change yourself, even though it's a common part of the early LGBT experience.
Sidenote: don't worry. The poem ends on a positive note – authenticity and self-love win!
But again, don't be afraid to create art about the full LGBT experience — even the ugly parts!
On How Becoming a Vocal Creator Helped to Develop Her Online Presence:
Vocal provides me with another great platform to grow my audience. I'm currently most familiar with Instagram, but I'm keen to become more active on Vocal — perhaps to prove to my parents that yes, you can indeed earn money as an artist.
On that note, I love how Vocal contributes to the notion that artists/creators should be compensated for their work.
Vocal also gives me access to various international challenges that help me expand beyond my current local area.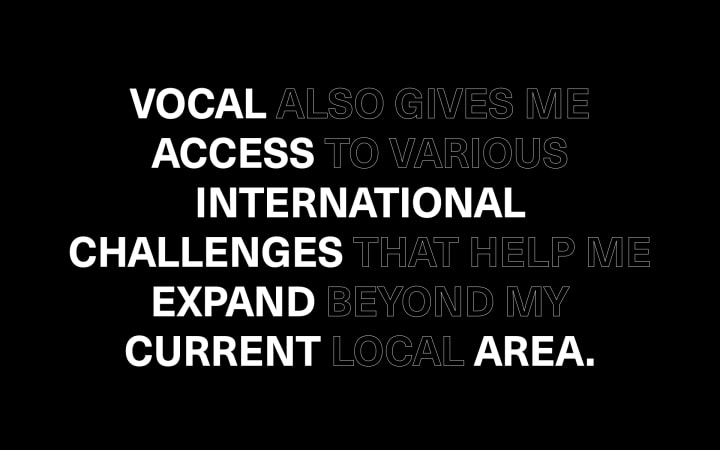 On Her Favorite Published Poem (So Far):
My favourites haven't been published anywhere yet! I typically plan my content a month in advance, so stay tuned! My best stuff is coming soon!
But if I had to choose a current favourite — maybe this one?
It's a feminist slasher film poem. You know how the confident, liberated woman always dies first in slasher films? This is a poem that subverts that.
A Sneak Peek to Future Poems:
I'm currently working on a series of dating advice poems — basically universal dating tips as metaphors. I plan to digitally draw the series in the near future — but first, I'd need to learn digital drawing haha.
I am, however, going to post ONE part of the series in June! It's called ''Mixed signals mean no''. Here's a snippet:
''A girl wanders through the dating world—

''mixed signals'' and ''maybes''

brush against her knees like

saplings in a forest.

She cups their buds in her palm,

asking them to grow.''
(to be continued…)
Don't think about it—first thing that comes to mind:
What is one thing you couldn't live without?
My cat, Hansel.
Favorite musical artist at the moment?
Taylor Swift - I'm the biggest Swiftie.
Favorite album of all time?
Folklore - again, loyal Swiftie.
Favorite movie of all time?
Favourite movie that makes me sound cultured: Vertigo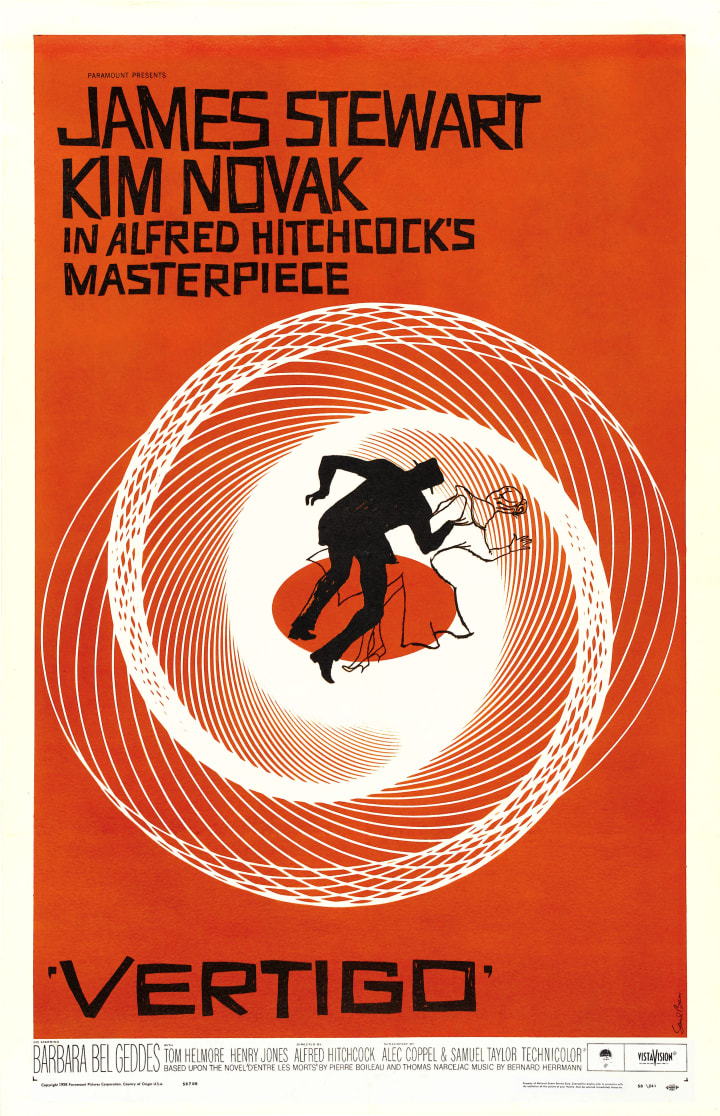 Honest favourite movie: Mean Girls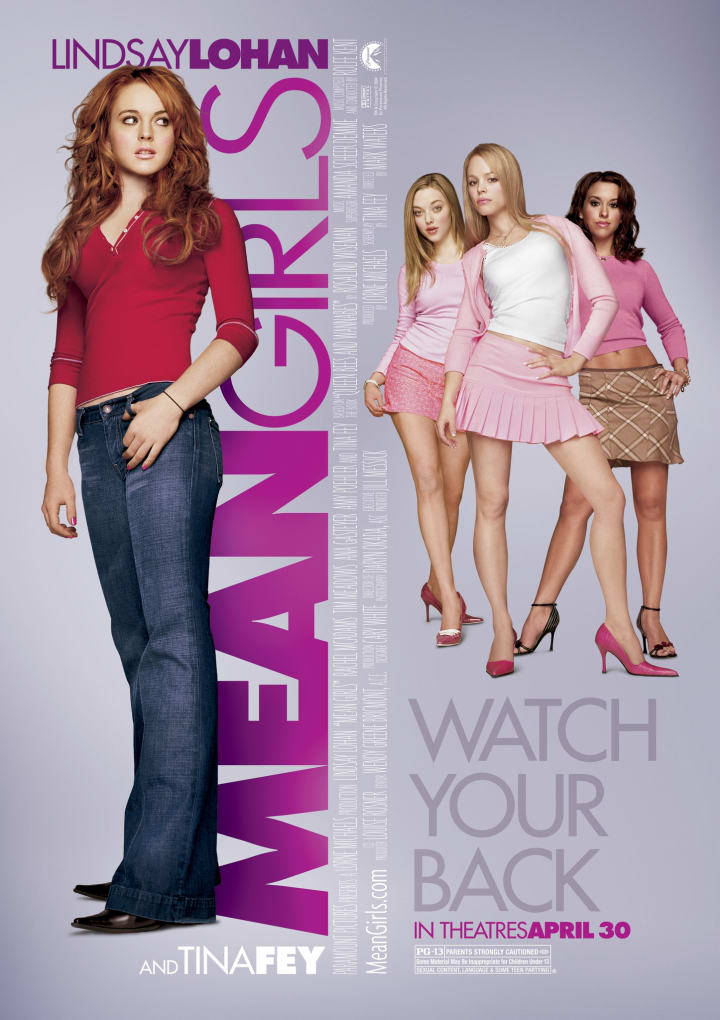 I also absolutely love American Beauty for its symbolism and concepts.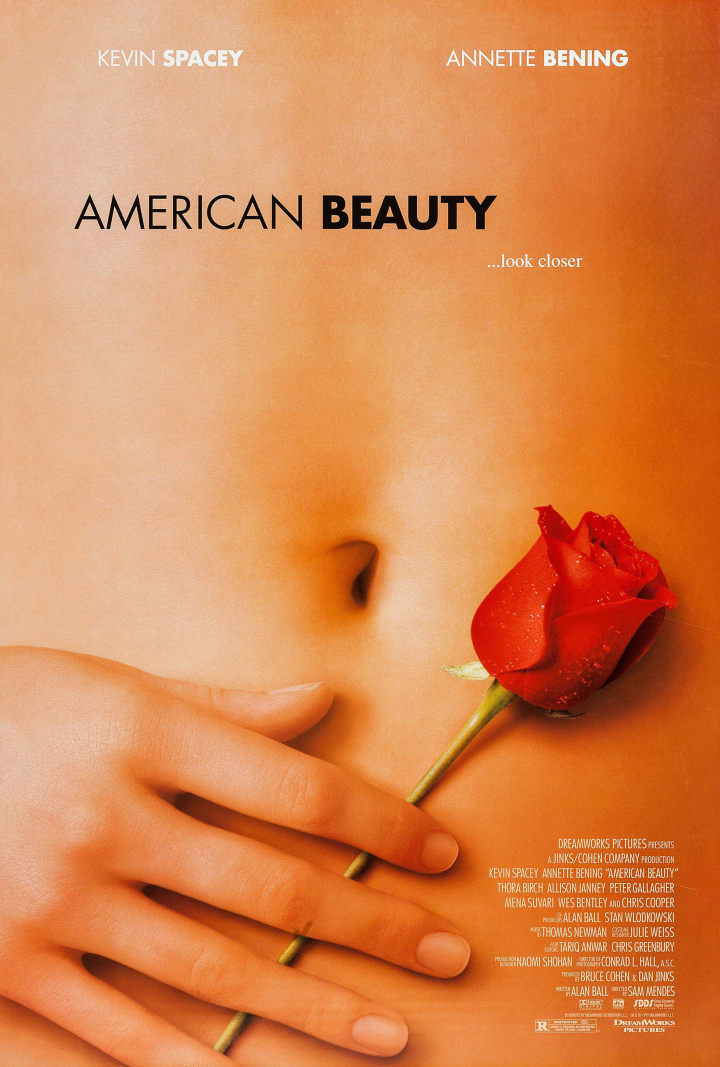 Favorite poet of all time?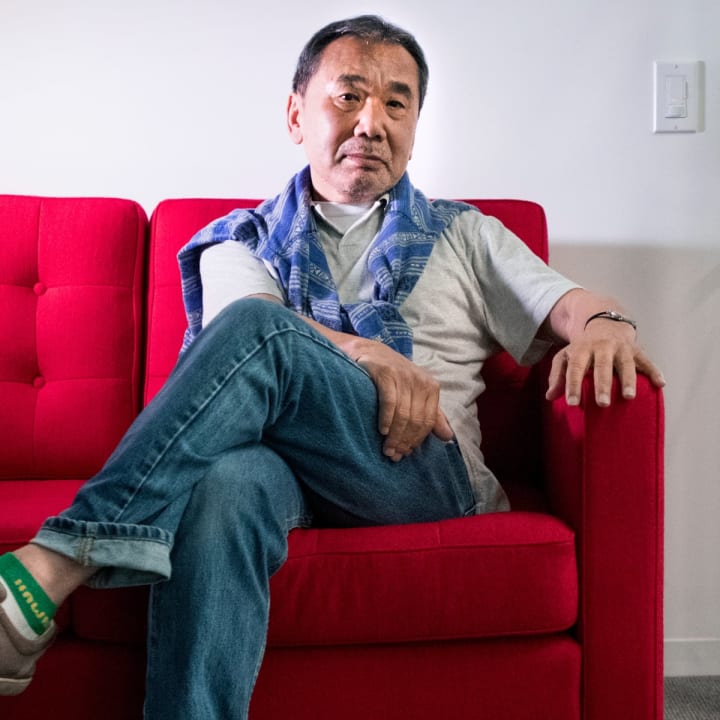 Favorite/most impactful poem of all time?
Olivia Gatwood - "When I say that we are all teen girls"
Cats or dogs?
Both! But I identify more with cats.
Favorite travel destination?
Cinque Terre, Italy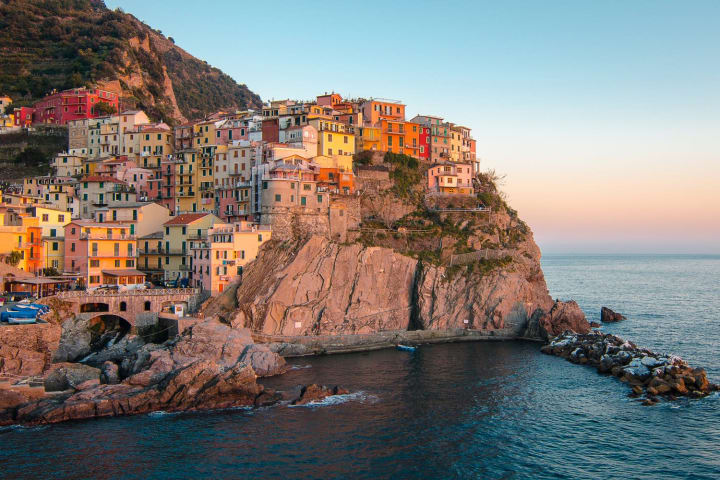 Day or night?
Night
Favorite local restaurant?
Anywhere that serves pasta or Indian food
What's your go-to late night snack?
Cookie dough ice cream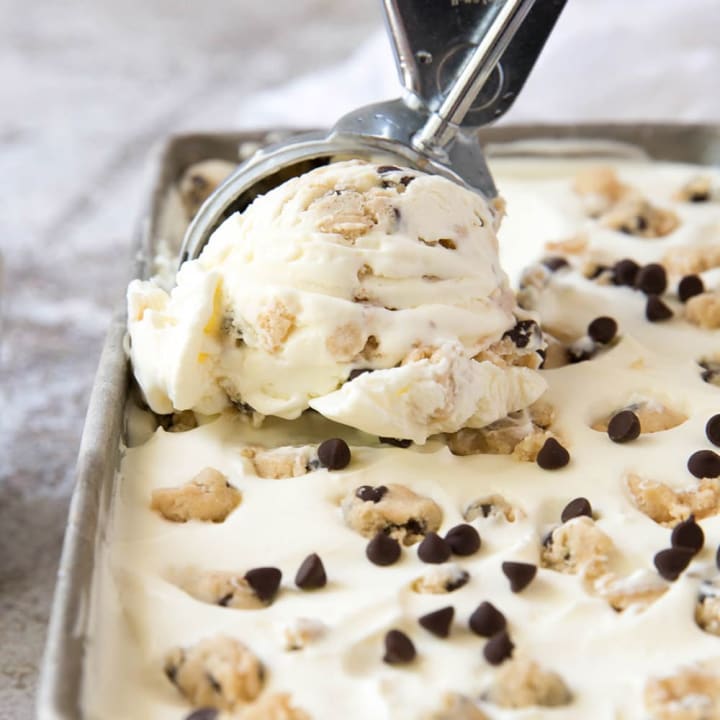 What are you currently binge watching?
New Girl
What are you currently reading?
Kudos by Rachel Cusk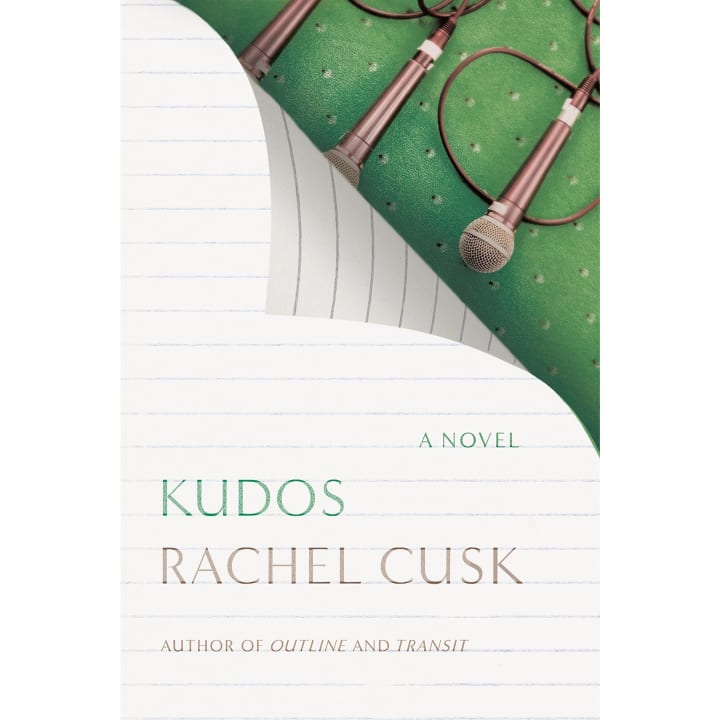 If you could speak a new language, what would it be and why?
Cantonese or Bengali, so I can understand what my relatives are saying when they're gossiping about me.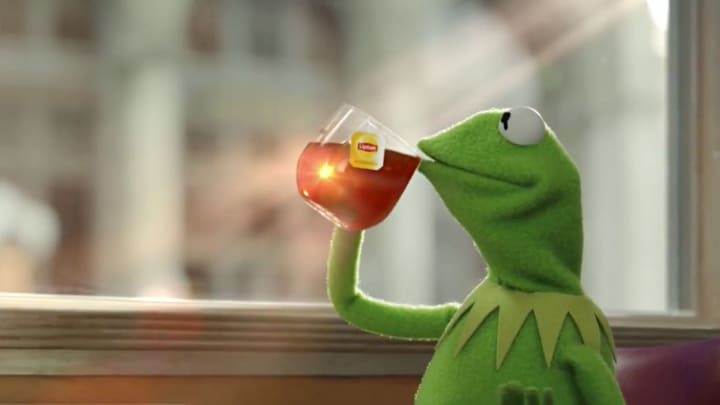 Favorite story you read on Vocal by another Creator?
Closing
Thanks for chatting with us, Suri! As as multi-dimensional artist, your poetry is wonderful on its own, but your illustrations take it to a whole new level. Congratulations again on winning the True Colors Challenge and helping us write the first chapter of our new Pride community.
If you're as big a fan of Suri as we are, be sure to support her by frequenting her author page, following her on Instagram, and maybe even buying a pin!
Thanks again, Suri!
About the Creator
Vocal Spotlight aims to highlight standout creators who are changing the world one story at a time. We're getting to know the storytellers who inspire us the most, and we can't wait for you to meet them.
Reader insights
Be the first to share your insights about this piece.
Add your insights