Mount Fuji isn't lilac up close
Winner of True Colors Challenge
(an illustrated queer love story)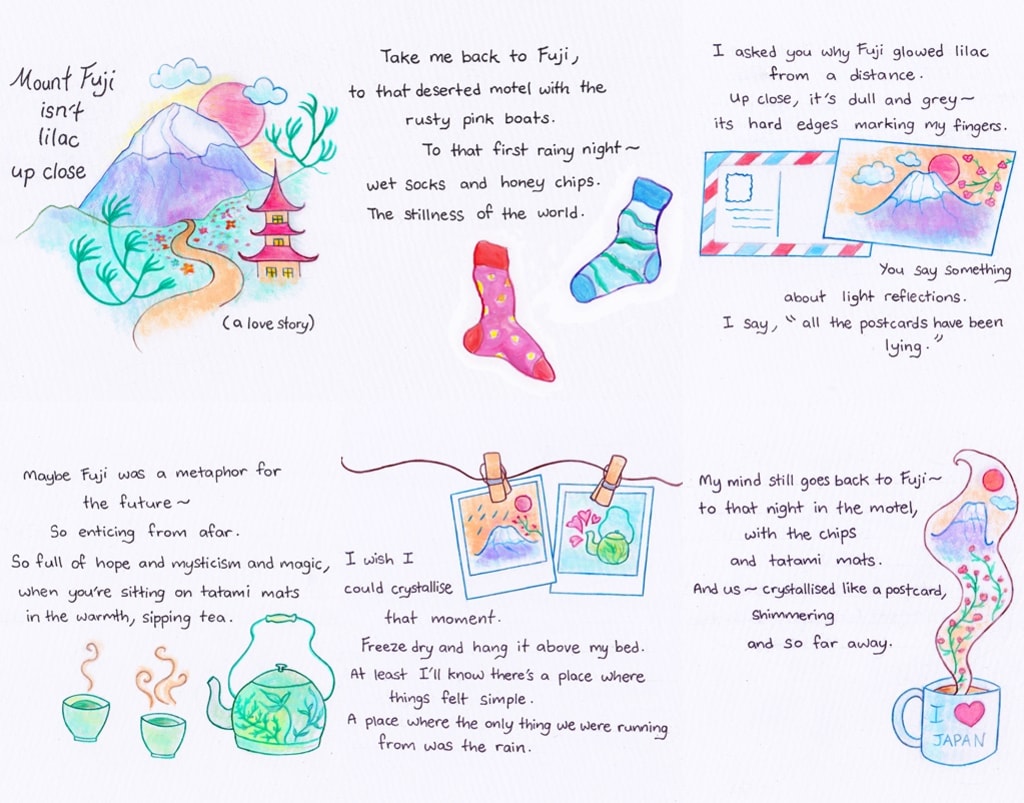 Take me back to Fuji,
to that deserted motel with the rusty pink boats.
To that first rainy night — wet socks and honey chips.
The stillness of the world.
I asked you why Fuji glowed lilac from
a distance.
Up close, it's dull and grey –
its hard edges marking my fingers.
You say something about light reflections.
I say, ''all the postcards have been lying''.
Maybe Fuji was a metaphor for the future—
So enticing from afar.
So full of hope and mysticism and magic,
when you're sitting on tatami mats
in the warmth, sipping tea.
I wish I could crystallise that moment.
Freeze dry and hang it above my bed.
At least I'll know there's a place where
things felt simple.
A place where the only thing
we were running from was the rain.
My mind still goes back to Fuji—
To that night in the motel,
with the chips and tatami mats.
And us — crystallised like a postcard,
shimmering
and so far away.