Creator Spotlight: Little Black Book Challenge Winner - Jess Sambuco
"There is beauty in everything and strength in all parts of us, sometimes it is just hard to see." -Jess Sambuco
Jessica Sambuco, a.k.a. the first-place-winning creator of the Vocal+ exclusive Little Black Book Challenge (Created with Moleskine), spoke with admirable humility when we asked her about the largest win in Vocal Challenge history. Not to mention, she did it on her first try. That's right—one submission, one win, $20k in the bank.
Jess, along with the other winners, rose to the top of a wonderfully imaginative pool of over 12,000 submissions—all of which were read, enjoyed, and considered by the Vocal team. Judges Daniela Riccardi, CEO of Moleskine, and Erica Wagner, writer, editor, lecturer, and former Man Booker Prize judge sealed Jess's fate by making the final decision.
What inspired The Delicate Art of Counting to Three? Who is this mysterious prize winner? And what will she do with the heaping $20,000 prize? These are the burning questions we sought to extinguish by highlighting Jess in this #VocalSpotlight. Enjoy!
On Her Background and Personality:
I am 28 years old and currently live in northern California. I wish I could make this easy and say I was born and raised in California, but college was my 13th school- I've moved a lot!
I am an introvert, so I am incredibly lucky to have an energetic and bubbly sister. She helped me survive a lot of the moves and terrifying first day school lunches.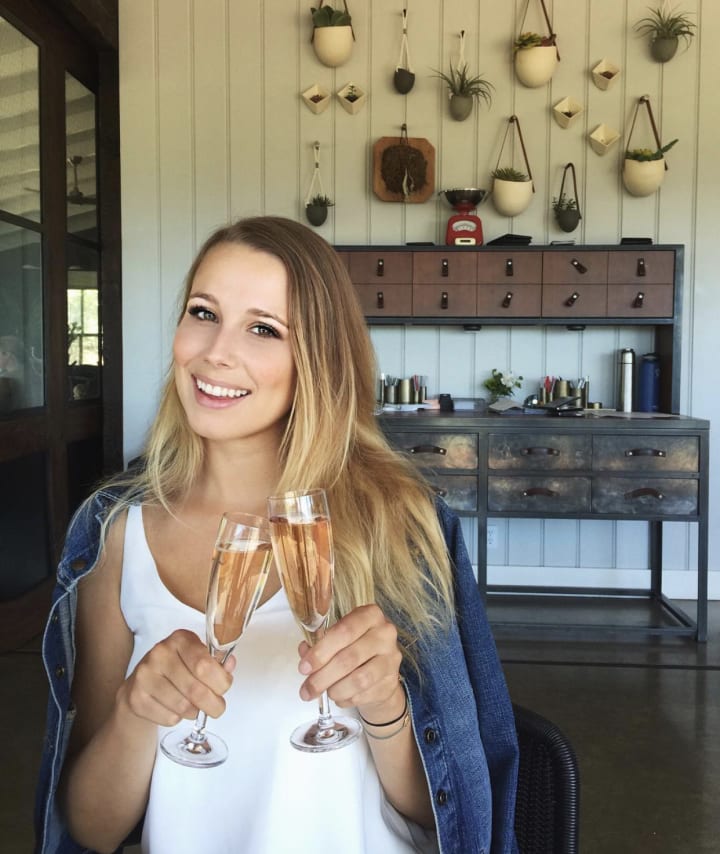 On the Moment She Found Out That She Won:
I wish I could live it all over again! It was a very special moment and I still feel incredibly honored. It actually took me about 30 minutes to realize I won. I couldn't believe it. I was looking at my emails on my phone and then quickly rushed to my computer. I muttered "wow" to myself about 50 times before I could speak, then I started shaking. My boyfriend was watching me the whole time and I'm pretty sure he thought something terrible happened.
I hadn't told anyone I entered the competition, so there was a lot of explaining to do. I called my family. I talked to each of my parents separately and they both thought I was joking. My sister started screaming. My favorite phone call was to my grandma, who is one of my best friends. She started crying and then whispered, "Can I tell all my friends?"
On What She Plans on Doing with Her $20,000 Prize:
Well, I'm certainly not going to ask you for $21,000 or $18,000!
[Editor's Note: The main character in "The Delicate Art of Counting to Three" won $20,000 by solving a mathematical theorem. There's just one problem—he suffers from OCD and needs everything to be divisible by 3.]
I have to say, I've been asked this question a lot, especially on social media… and I'm still not sure!
The first thing I did was send tips to some of the other competitors, particularly those who showed their support online and are trying to build a positive writing community. In homage to the story, I plan on using a nice portion (divisible by three) to continue to support this community of talented writers.
On Writing The Delicate Art of Counting to Three:
I heard about this challenge through an Instagram ad. I am very lucky I did not scroll past it.
Writing is a personal outlet for me. I started writing stories when I was a little kid and have continued ever since. Life can throw a lot of things at you that you aren't always prepared for. My way of dealing with all of that is to sit down and write.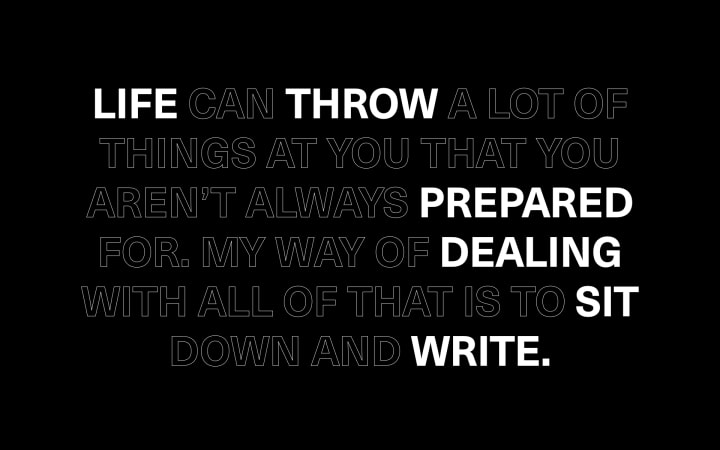 My family always jokes that they have no idea what I am doing, they assume I must be bored, until one day I show up with a stack of 300 pages for them to read. So, naturally, I did not tell anyone about the contest or have them look over my submission. They were quite surprised when I shared the news!
After reading the prompt, I spent a few weeks brainstorming. Pretty quickly, I decided that I wanted the main character to struggle with accepting the $20,000. The question I asked myself was, why would anyone not take the money?
One morning, I woke up and stirred my coffee eight times (a little quirk I do every morning) and it was definitely an "aha, got it!" moment. The inspiration hit. I remember feeling like a character was in the room with me, pacing in steps of three, and I remember just feeling so much love and sadness for him. I had to write it down.
I wrote the entire story that morning, which I think took about 3 or 4 hours. Then, I waited a week to start editing. I like to let a bit of time pass before I edit so I can look at my writing with fresh eyes. The editing took much, much longer than the writing process!
On Only Submitting One Story to The Challenge:
I actually assumed that having only 1 submission would hurt my odds, because I thought the judges probably wanted someone more involved in the site. When I hit submit, I remember feeling really proud of the piece and I thought it would be really special if I got an honorable mention or something similar… I definitely never thought I would win!
After I entered I was really excited and thought "wow, that was really fun, can you do it again?". It was a vulnerable piece to write, so I think the self-deprecating side of me looked at it and said "Oh, you're not going to do any better than that, just leave it."
On Non-Fictional Elements in the Story:
I believe writers bring a bit of themselves into everything they write, whether they intend to or not. While the story is completely fictional, I suffered from OCD as a child and well into my young adult years, so I was able to relate to the character as I was writing.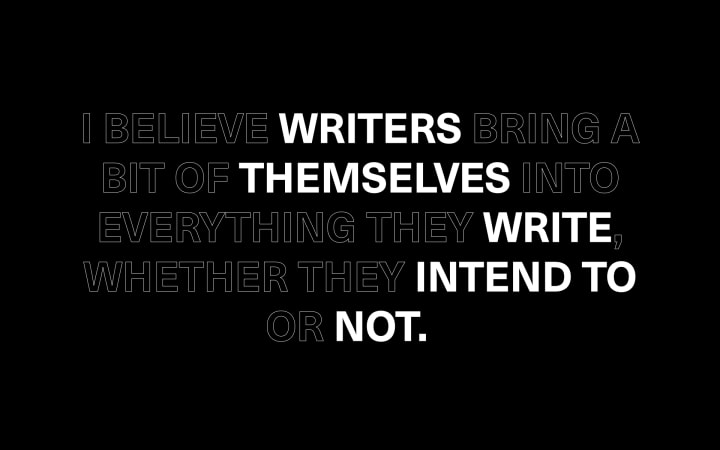 For example, I used to count to the number eight and I remember getting so annoyed that I couldn't count to a smaller number like one or two.
When I wrote:
"It takes up a lot of time, yes, but it could be worse. I could have to count to 27 or 93.

I'm just happy a guy like me settled on the simple number three."
That came from a place I know very well.
There are elements of the story that are quite dark. I built the mother character off of someone I know who, unfortunately, is suicidal. I tried to imagine what it would be like to be her son and it broke my heart. I took that emotion and grief and tried to build it into the story as effectively as I could.
On The Central Theme of the Story and The Relevance of Three:
The very last thing I wanted to do was resonate with someone who is struggling with OCD and then leave them feeling hopeless.
I really do believe there are strengths in all elements of who we are as individuals and I believe the difficulties that come with mental illness (of all sorts) often leave people feeling like that isn't true, or they are the exception to that rule. There is beauty in everything and strength in all parts of us, sometimes it is just hard to see.
There are a lot of hidden meanings within the story that circle around the number three. I chose the number three partly because of the way it sounds. I like that it is one syllable, there are a lot of rhyming options, and there are some neat sentence and paragraph structures that can be written in threes. Not to mention, I used to hate the number three as a kid, so I wanted to challenge myself and write about something I used to avoid.
On Why She Chose to Leave All Characters Unnamed:
It is a personal choice, but when I write I like to leave out the unnecessary bits. Names are essential for longer pieces or when there are more characters… but this story worked well without them. I think leaving characters unnamed creates more space for readers to put themselves or people they know into the story as it unfolds.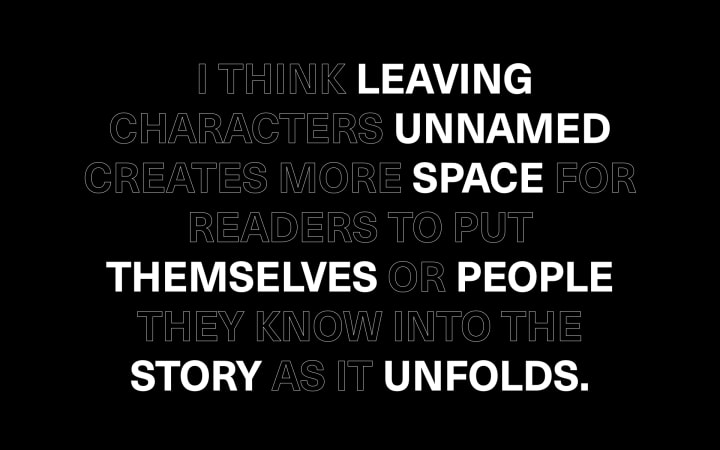 On Writing from a Male Perspective:
This may sound very strange but the character kind of just appeared in my imagination as a male. I could almost sense him next to me as I was writing. I felt as if I was speaking for him, moving for him, telling this story for him. Inspiration can do some pretty wild things!
On Becoming a Writer:
I started writing when I was in elementary school. The first story I remember writing was about a jungle that provided all of its inhabitants (birds, jaguars, humans, you name it) with all of the food and nutrients they would ever need. All of the creatures were friends and they were all happy and full. That was it. That was the whole story. There was no beginning, no end, just a cheerful middle! Somehow my little childhood self managed to drag it out for a whole page.
I did not consider writing professionally until recently. Writing has always been a vulnerable experience for me, so it can be scary to bring other people into my little world of writing.
On the other hand, it is a beautiful experience when I share a piece and it resonates with others. If anyone feels seen or heard by something I put out there, I feel very honored to be a part of something bigger than my own musings.
Writing and being read is a special feeling and I think the connection between writer and reader is one of the most unique experiences in the world. I look forward to publishing more pieces in the very near future.
Join Jess and Over 20,000 Other Creators and Become a Vocal+ Member Today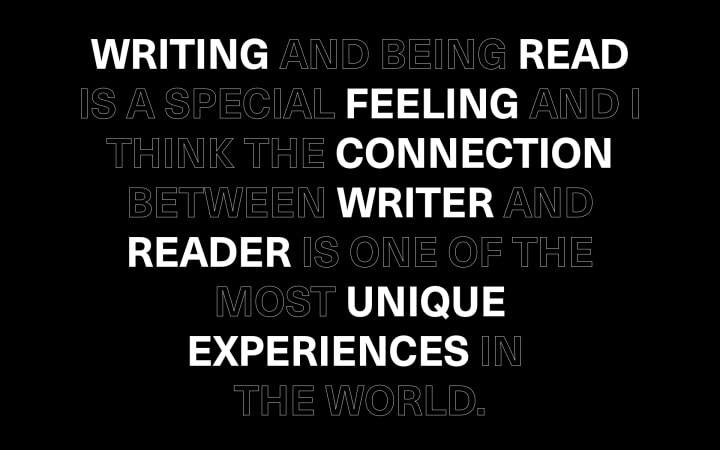 On What She Loves Most About Moleskine Notebooks:
Moleskine notebooks play a huge role in my writing process. I typically write ideas, sentences, and inspirations down in my Moleskine, then I open it back up when I sit down at my computer to write. Having a notebook on hand is important because it allows me to write down my thoughts without getting distracted and forgetting what I was supposed to be doing in the first place. (There is no instagram app to switch to in a notebook!)
I mentioned the soft Moleskine cover in my story and I really do think there is something very soothing about holding the physical notebook. It makes me feel like I always have a space to write down my feelings when I am called to do so.
It's also really fun to flip through the pages and look back on my ideas from the past. A lot of the ideas I write down are embarrassingly bad, but sometimes there are hidden gems.
Don't think about it—first thing that comes to mind:
What is one thing you couldn't live without?
Cheese.
Side Note: Whoops... I definitely should have said family, friends, and loved ones. That is the most important thing!
Favorite Musical Artist at the moment?
Favorite Album of All Time?
Sticky Fingers- The Rolling Stones
Favorite Movie of All Time?
Harry Potter and the Goblet of Fire
Cats or Dogs?
Dogs.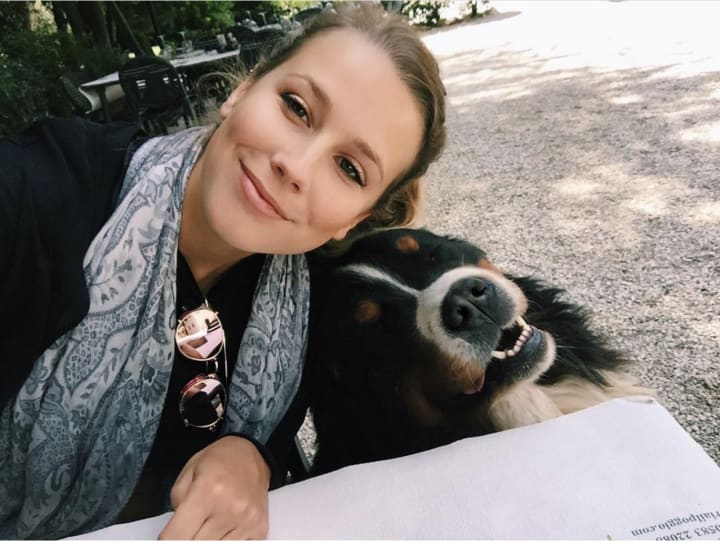 Favorite travel destination?
Africa! I taught English in Zambia for a few months and it will always feel like a second home to me.
Day or Night?
100% Night
What's your go-to late night snack?
Quesadilla, extra cheese
What are you currently binge watching?
Formula 1: Drive to Survive on Netflix
What are you currently reading?
I usually read 2-3 books from different genres at the same time.
Right now I'm reading Drown by Junot Diaz, How to Do the Work by Nicole LePera, and Bill Bryson's African Diary.
If you could speak a new language, what would it be and why?
Japanese- it is such a beautiful and precise language!
Favorite story you read on Vocal by another creator?
I recently read Where the Dead Drink by D.A. Cairns and really enjoyed it. There are moments of genius scattered throughout the piece.
I also appreciated reading submissions for The Little Black Book Challenge that other writers sent to me through Instagram.
If I had to pick one it would be Oleander by Timothy Ross. The story is broken up in a way that makes you feel like you are dreaming while reading it.
Closing
Thanks for chatting with us, Jess; and thank goodness you followed your intuition by clicking that Instagram ad! We remain deeply moved by your story, and we were thrilled to learn that our esteemed judges felt it too. Our greatest hope is that this win serves as inspiration for all those creators on the fence about publishing their work on Vocal.
Whether you're considering entering into a challenge, showcasing a heartfelt poem, or even finding a home for your 25,000 word Star Wars fan fiction novella, click "Submit For Review". You never know how far that click might take you and your writing career.
If you loved The Delicate Art of Counting to Three as much as we did, be sure to frequent Jess's Creator Page to see when she publishes her next, highly anticipated Vocal story. You can even follow along on her writing journey via @jess.sambuco.writes, an IG account dedicated to Jess's work.
Thanks again, Jess!
spotlight
About the author
Vocal Spotlight aims to highlight standout creators who are changing the world one story at a time. We're getting to know the storytellers who inspire us the most, and we can't wait for you to meet them.
Reader insights
Be the first to share your insights about this piece.
Add your insights