Creator Spotlight: Lindsay Rae Brown
"I think in my writing specifically, I wouldn't be where I am without transparency. My entire goal with these stories ... is to let my readers know that we're all in this being-a-human-thing together." -Lindsay Rae Brown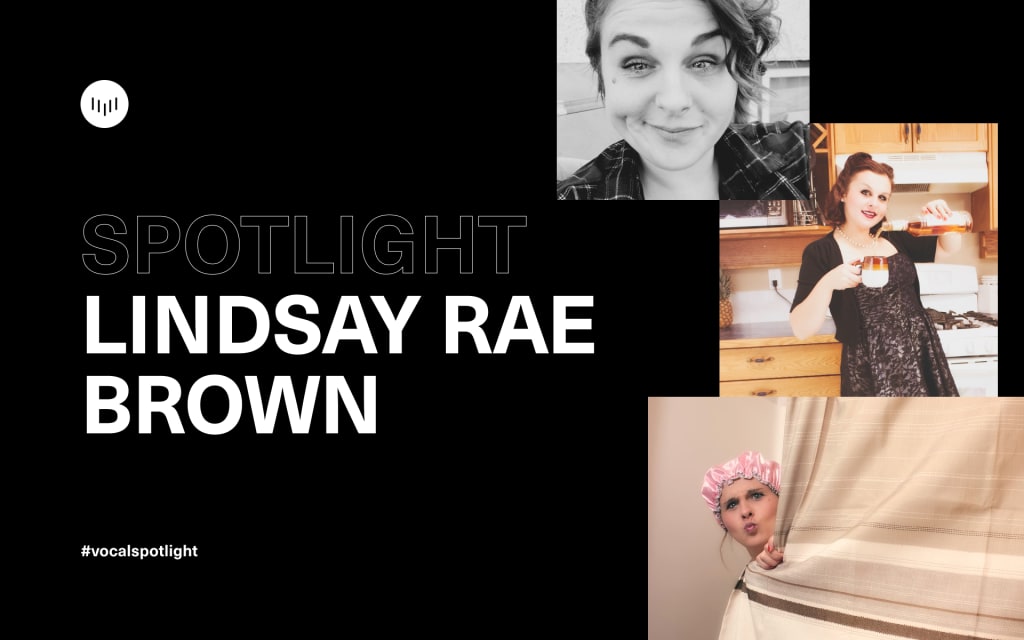 Lindsay Rae Brown is a comedic writer with the innate ability to make her readers feel more at home in their existence—and we absolutely adore her. There is no learning curve to understanding the appeal to Lindsay and her work. She's charismatic, approachable, and downright hilarious at first impression; and, as long-time fans, we can say with full confidence that she only gets funnier with time.
Aside from her obvious wit, we appreciate that Lindsay, or "The Queen of Cringe" as she has branded herself, shares our love for community. As an active member of "The Vocal Creators Lounge" on Facebook, a group dedicated to supporting other creators' work, Lindsay earnestly wants to see her peers succeed. It only makes sense that she took home the silver with her piece "Love Letters & Lasagna" in the Vocal+ exclusive "Eat Local" Challenge, which prompted creators to "spotlight a local restaurant that fills [their] heart and [their bellies]."
Her spirit is uplifting, and she leaves her readers feeling more like friends by the time each engaging intro meets its humanizing conclusion. For these reasons and countless others, Lindsay makes Vocal a brighter, more accepting place to create and earn. We're beyond thrilled that The Queen of Cringe found a home on Vocal, and we're honored to highlight her in this #VocalSpotlight. Lindsay Rae Brown, everyone.
On Herself, Her Background, and Her Upbringing:
Who am I? As I ponder this question, I look over to my dog, Lucy, sprawled out on the floor, and I sigh melodramatically. "Who am I, Luce?" I ask her, and she responds by looking at me vacantly and then enthusiastically begins to lick her vagina.
Wait.
Am I allowed to say 'vagina' in this kind of interview?
Well, I'm doing it, so I hope it's okay.
I guess that sort of explains me perfectly. I've always been a "run blindly into a situation and then ask forgiveness later for all the weird and awkward things I do in that situation" kind of gal. Five-year plans make me nervous and sweaty, so I try not to think too far into the future.
Growing up, my family was never short on laughter. Although we went through our fair share of hardship and trial like all families, I can't ever remember not laughing. To this day, I have to prepare myself with facial exercises when about to see my brother because I know I will be laughing so hard that my cheeks will likely start spasming if not appropriately conditioned beforehand.
I try to instill that same laughter into my home, with my husband and children. The idea of lazing around on living room couches on a Sunday afternoon, nearly peeing our pants while laughing so hard at my husband's lame dad-jokes, is heaven for me.
On Becoming a Writer:
Storytelling has always been a part of my life. I love poetry, and up until I started blogging online, that's mostly what I wrote.
After the birth of my daughter, I found myself feeling quite lonely as a new mom. I needed some way to connect with the world. A friend suggested I start a blog about motherhood, and I thought, what the hell, let's do it! The blog turned into a gig at my local newspaper writing a weekly column called Me Plus Three (misadventures in motherhood), and from there, I figured I was the most talented writer to ever walk this Earth. I then proceeded to get rejected from approximately 500 literary magazines in a row.
So, ten years after starting my mommy-blog, through a lot of trial and error, I've somehow managed to carve out a little corner of the online writing pie for myself.
It always seems to happen the same way; I'll be going through some massive issue in my life, and then I'll remember, "Oh yeah, I'm a writer! I can solve all my problems by spewing a few words onto the page." And that's exactly what I do. Maybe that's not the healthiest mindset, but it sure creates some great stories!
On How She'd Describe Her Presence on Vocal:
I was joking the other day with a few of my writer-friends that I'm going to start branding myself, The Queen of Cringe! Isn't that the coolest brand name? I enjoy writing humour about my life and the general awkwardness that comes with being human. It's the kind of thing everyone can relate to, and I always strive for connection in my writing.
On Who Inspires Her to Create:
Hands down, my Vocal writer's group is my number one source of inspiration. It's getting a little weird how obsessed I am with these people. I publish at least one story a week dedicated as a love letter to my online writer friends. I stumbled on The Vocal Creator's Lounge after signing up for Vocal and have lived there happily ever since.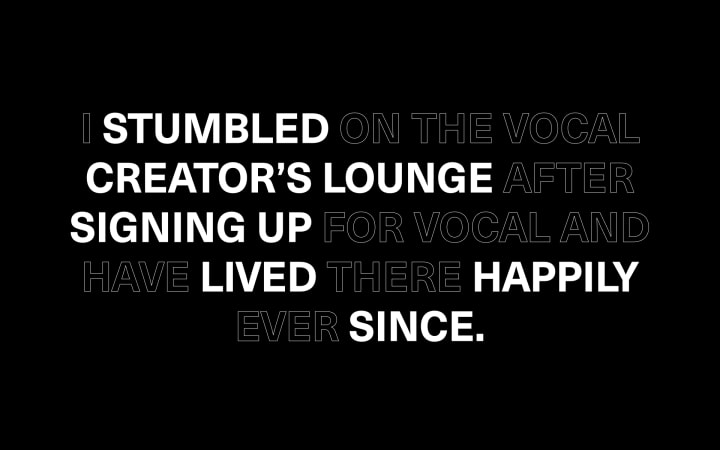 Knowing that I have this group of supporters that genuinely wants to read my work and support me makes me want to write all day, every day. My motto lately has been that if I can make my friends in the lounge laugh, my job is complete.
On Her Goals as a Writer:
As I mentioned, long-term goals make me sweaty. I do have a few plans, though. I'd like to start (seriously) working on a comedy audio play script in the coming months, which I am excited about.
It's been suggested that I compile my best short stories into a book for self-publication, and because I tend to do what people tell me, I'll probably start working on that immediately.
I also thought it would be swell to be named the official Vocal mascot. I guess spokesperson would be a more sophisticated title, but 'mascot' seems more my vibe—just something to think about, Vocal.
On Creative Outlets She Enjoys Besides Writing:
Writing has always been my go-to. Years ago, I dipped my toes into slam poetry, which is pretty much still writing, but writing with a bit more oomph! I have a collection of extremely self indulgent spoken word pieces floating around out there on YouTube which I try not to think about too hard.
I love gardening and baking as well, and when the words aren't coming to me, throwing together some cupcakes or plunging my hands into the soil always helps clear my brain and get the creative juices flowing again.
On Her Transparent Writing Style:
I think in my writing specifically, I wouldn't be where I am without transparency. My entire goal with these stories I sling is to let my readers know that we're all in this being-a-human-thing together. We've all had awkward sexual experiences. We've all made fools of ourselves at the most inopportune times. We've all accidentally proclaimed to our crush, "I love you!" When really we were just trying to say, "I love those shoes. Are they new?" We've all been there!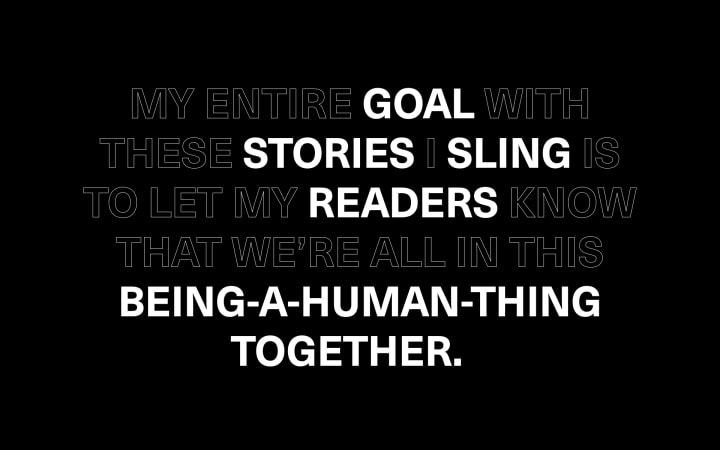 And really, if we can't laugh at our humanness, what can we laugh at?
I've always known I wanted to write humour. So then the question was, on what topic? I'm woefully uninformed about most politics and, well, a lot of other issues, so intellectual satire was out. I sure as heck didn't want to poke fun at anyone else's expense. So really, that just left me and my awkward existence to shape my stories around.
When I receive comments telling me that one of my stories gave someone the laugh they needed or that they could relate to it in a big way, I get this super sexy tingling all over my body (just go with it, okay). The tingling tells me that I'm doing something right. That I've connected with another human being. And that's the goal. I'd even go as far to say that's a long-term goal. See, I'm growing as an individual!
On Deciding Against Censoring Her Work:
I used to waste so much of my time worrying about what people thought of my work. I'd censor myself endlessly in my writing and still lay awake at night wondering if people were going to be upset by my stories.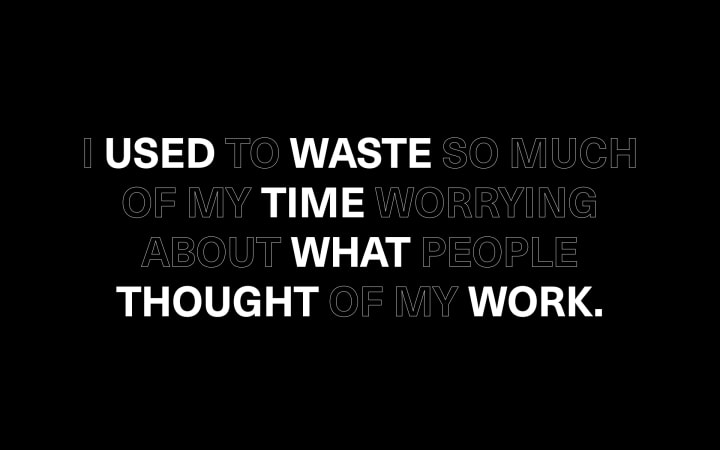 Then like a lightswitch flicking on in a dark room, one day I just woke and said, fuck it. I knew I could be funnier and connect with more people, if I wrote real. Readers want to relate, they want to know they aren't alone. I am notoriously terrible at feeling feelings thus not great at writing feelings. So I had to learn how to drop my guard, get real about life, and communicate with my readers through the funniness of our shared human experience. And that meant, not censoring the real life moments.
I figure, if people don't like what I've written, they're more than welcome to keep scrolling.
On How Relationships Gained From Vocal Have Impacted Her as a Creator:
Before I started writing for Vocal and meeting the most outstanding creators on the web, I didn't have much of a game plan. Remember, I'm no good at planning. I always had thought I didn't want to nail myself down with a niche, which I still don't. But after getting the kind of positive feedback I have with my humour stories, I realized that I'd like to get more serious about pursuing comedy writing.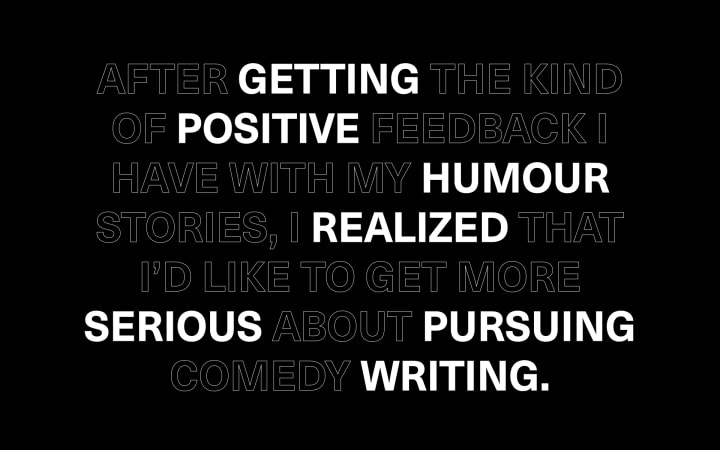 The mere fact that I have a group of fellow creators that I can confide in is priceless. To know that this support system is only a few clicks away helps me feel more courageous in my writing and allows me to push the boundaries I was previously too scared to approach.
I read so much more now that I'm on Vocal. I can't get enough of all of the fantastic work that's published here. I read fiction stories that blow my mind, nonfiction that gives me goosebumps and everything in between. And it makes me feel so grateful to be among such talented creators. It makes me want to create.
Join Lindsay and Over 25,000 Other Creators and Become a Vocal+ Member Today
On Some of the Creators She's Connected With:
Community is everything! I would absolutely love to shout-out my fellow creators, how much time do we have here? No, I realize that just naming hundreds of my new besties would be a cheap way to fill up this interview so I'll try my best to keep it to a minimum.
Corrie Alexander is an awesome fitness blogger who can write a heart-jarring fiction tale as well, and she is super funny!
Kelli Sheckler-Amsden and A.N.Tipton write beautiful poetry and prose that make my soul feel a little more complete after each reading.
Arpad Nagy is one of my go-to writers for honest and heartwarming nonfiction as well as some wonderful romance stories. Not to mention he has some mouthwatering recipes as a former chef, on his profile page as well.
Tom Bradbury is a king of fiction, and his stories always leave me awestruck and scouring his Vocal profile for more tales to consume.
And of course, Laquesha Bailey who is probably the smartest person I know. Her articles always make me think about the bigger picture.
Read more about Laquesha in her Creator Spotlight:
On Stand-Up Comedy:
Unfortunately, or fortunately for would-be audiences, I've been told too many times to count that I'm much funnier on paper than I am in real life. It's the awkwardness—gets in the way of showbiz every time. But who knows, maybe one day I will summon the guts to check out a comedy class!
On How Becoming a Vocal Creator Helped to Develop Her Online Presence:
I've always just been a writer, so longform storytelling has been my medium since forever ago. However, signing up with Vocal has indeed upped my game, because, in short, I found my audience. I found my people who support me and my writing, and as an online creator that's like hitting the creative jackpot.
On Her Favorite Story She's Published on Vocal:
"A Spotify Playlist For When You Realize You Can't Outrun Your Embarrassing Existence"
I really pushed my limits with this one regarding what I decided to share. There are some seriously personal moments in this article, but I really don't regret sharing any of them because I received all the sexy tingles from my readers who told me how much they loved this piece and could relate. After having this one hit the web it's safe to say that I won't ever be nervous to publish something that's "too personal" again.
We're breaking barriers over here, people, and I love it!
Don't think about it—first thing that comes to mind:
What is one thing you couldn't live without?
My kids and my morning coffee. Sorry, that was two things, but they sort of go hand in hand.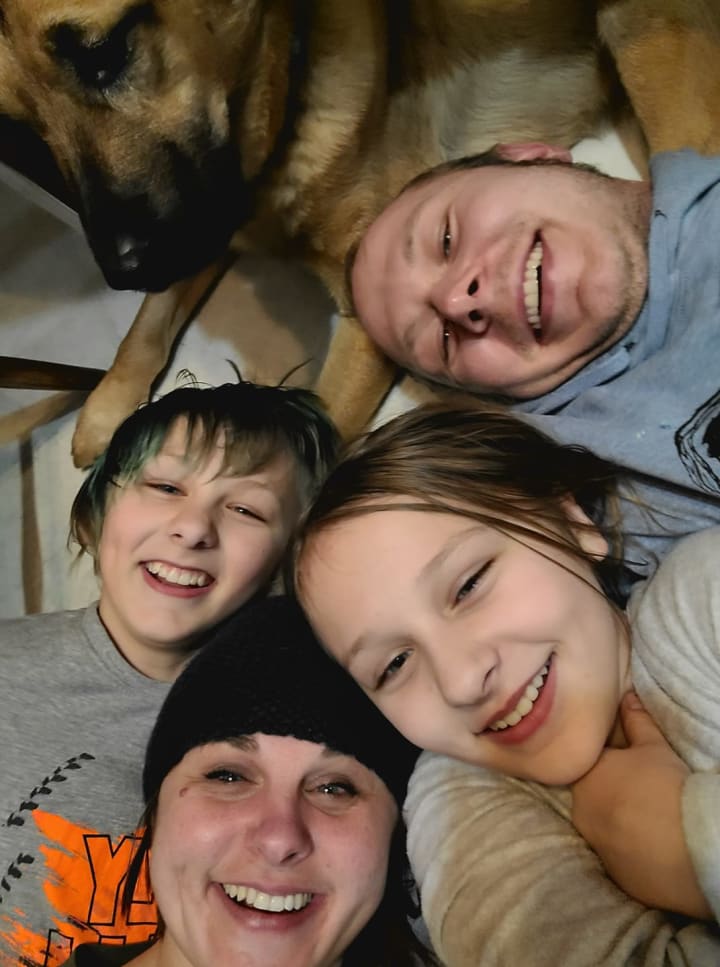 Favorite Musical Artist at the moment?
I can't pick just one! Thanks to the Teen Angst Challenge I've been listening to a lot of music from my youth so, I guess right now it would have to be a toss up between The Offspring and Sublime.
Favorite Album of All Time?
The Rocky Horror Picture Show Soundtrack (What can I say, Tim Curry makes me shiver with antici...pation!).
Favorite Movie of All Time?
Cats or dogs?
Dogs! My dog in particular - She's my soulmate.
Favorite travel destination?
Dreams Riviera Cancun Resort where my husband and I were married.
Day or Night?
Super early morning. I'm talkin' 4 a.m. 1) Because I'm eccentric like that, and 2) I like the feeling of being the only person awake in the world. It makes for a perfect writing environment.
Favorite local restaurant?
Chef Stella Diner & Catering Lethbridge, AB.
What's your go-to late night snack?
Panini pressed sandwiches that are as big as my head.
What are you currently binge watching?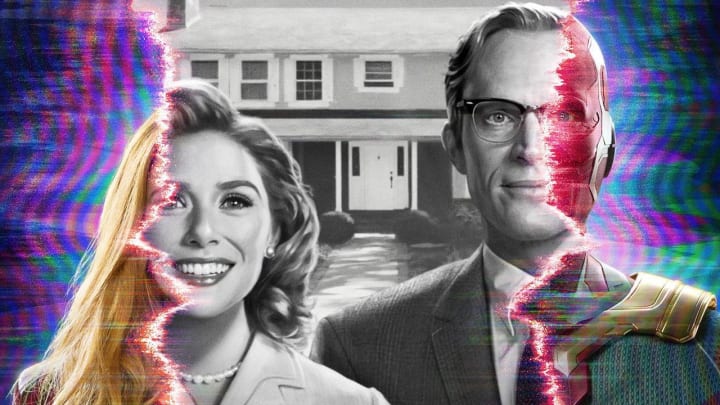 What are you currently reading?
I always have at least three books on the go. But my favourite book I'm reading right now is by fellow Vocal Creator, Paul Combs, "The Last Word." Paul is a seriously talented writer and an awesome friend. The Last Word is one you don't want to miss!
If you could speak a new language, what would it be and why?
Spanish. My husband speaks a bit of Spanish and if I could speak Spanish we could talk all sexy-like in Spanish to each other. So hot.
Favorite story you read on Vocal by another Creator?
The Taste of Red - Emily Keeler
This is one of those stories that stick with you a long time after you're done reading it. I found myself thinking of these characters for weeks afterwards and the beautiful way that Emily creates worlds with her fingertips. Having gone through a difficult time myself during the pandemic, feeling that crushing loss of connection, this piece bore right into my soul and imprinted there for what I imagine will be forever. Emily is such a talented creator and a valuable contributor to our Vocal community.
Closing
Thanks for chatting with us, Lindsay! Each day a new story of yours hits Vocal is a good day—you already know we're consistently reading (and laughing) along. Keep doing your thing and making people smile—your stories make a huge difference to your ever-growing readership.
If you love Lindsay's work as much as we do, be sure to keep up with her here on Vocal, as well as on Facebook and Twitter! Also, be on the look out in the upcoming months for her comedy audio play and self-published book of short stories!
Thanks again, Lindsay!
P.S. We thought about it, and you can certainly be the "official Vocal mascot." We don't know what that means exactly, but the title is all yours.
About the Creator
Vocal Spotlight aims to highlight standout creators who are changing the world one story at a time. We're getting to know the storytellers who inspire us the most, and we can't wait for you to meet them.
Reader insights
Be the first to share your insights about this piece.
Add your insights