Creator Spotlight: Jonathan Sim
"Films are subjective. One person can watch a film and love it, and another can watch the same film and absolutely hate it. It's the job of a critic to explain why they either liked or didn't like something."—Jonathan Sim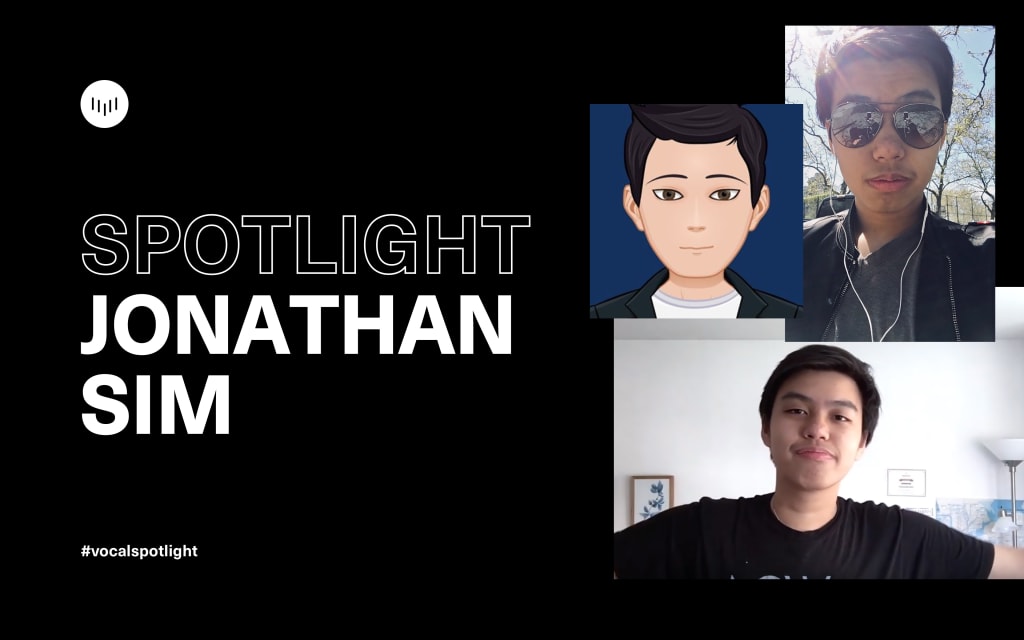 Jonathan Sim has been a frequent contributor to our Geeks community—sharing insightful reviews and thoughts on some of our favorite movies, and more. His stories have captivated the interest of the Vocal community, especially when it comes to learning a thing or two about the MCU (if you still haven't read his Spaghetti Order on how to watch these movies, you're definitely missing out). We're big fans of Jonathan's stories, and practically read his reviews before deciding on whether or not a movie is worth watching. We wanted to get in touch and learn a bit more about this film lover—here's what Jonathan had to say.
The first time I watched a movie was back in 2008. I watched Horton Hears a Who! in theaters. I liked it. And then, I was able to watch Iron Man in theaters, and all I remember from that was my sister covering my eyes during the more violent parts. For the next few years, I was only really allowed to watch some animated children's movies, like Cloudy with a Chance of Meatballs, Fly Me to the Moon, Monsters vs. Aliens, and Up, which is actually one of my favorite movies ever made.
My love for film was a gradual process. I was a HUGE fan of the Harry Potter books, I loved the Back to the Future trilogy, and I had an addiction to Pixar films. I didn't quite yet consider myself a cinephile, but eventually, I watched more and more movies. As I watched more films, I found myself loving films more and more.
Film is my greatest passion. I try to spend as much time as I can watching movies, and in the future, I hope to become a verified critic on Rotten Tomatoes. Additionally, I'd like to start getting invited to press screenings, and if I'm lucky enough, I hope to have a career writing and directing feature films.
On growing up: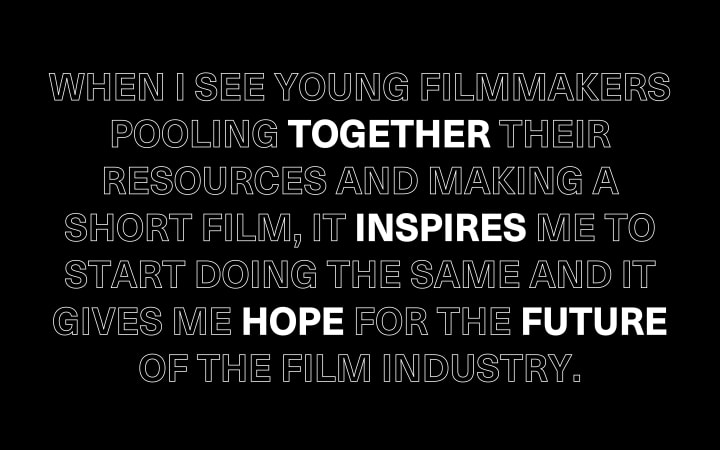 My childhood was mainly dedicated to magic tricks, Rubik's Cubes, and Nickelodeon reruns. Looking back, I wish I had developed a love for film sooner so that I could use all the time I had as a fifth grader to watch as many movies as I could.
Before I was ever a film critic, I got into performing magic tricks. My sister and my dad would do magic tricks and I was a born skeptic, so I just got really pissed because I had no idea how they worked. And that is what made me start surfing the web for magic trick tutorials.
I've been doing magic ever since I was in elementary school. I love the art of magic almost as much as I love film. One of my favorite tricks is a trick where I have three $1 bills, and with the snap of my fingers, they become three $50 bills. It's a very visual trick that I think looks really good.
Besides magic, I also got into video editing. I love editing movie trailers, compilations, side-by-side comparisons, and even though I'm only doing it with iMovie, I just have a lot of fun editing together short little film-related videos.
And I also really love acting. I don't know how good I am at acting yet, but I really love portraying different characters and just immersing myself in a role.
On what came next: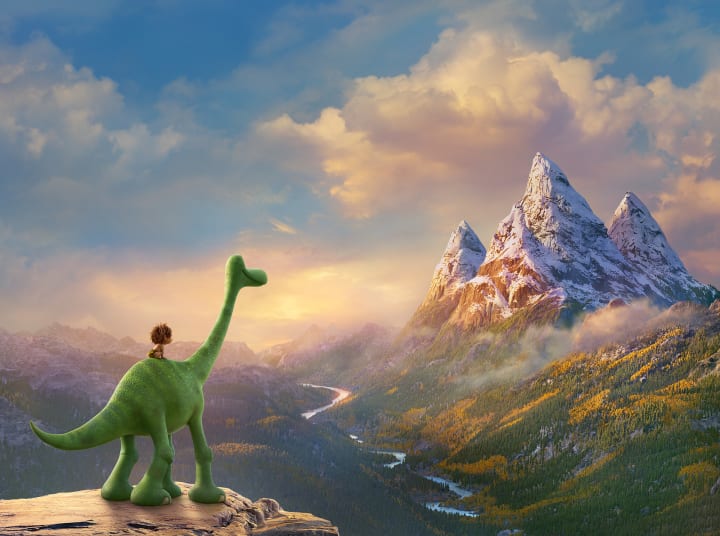 I started writing for a company called Movie Pilot. Mainly, I wrote about theories on Pixar movies, Harry Potter, and Back to the Future. But over time, I also started to write reviews of new Pixar films, such as The Good Dinosaur and Finding Dory.
When Movie Pilot folded, I discovered Vocal, and decided to continue my writing career by writing stories on Vocal, and eventually, I decided to move away from theories and focus most of my time on writing as many film reviews as I could.
I think that over time, I've gotten better and better at writing film reviews. Looking back at my old reviews, I can only cringe at how I used to write reviews, and how everything I used to write was just my own opinion, and I didn't really analyze any technical aspects of the films.
On the importance of movie reviews:

I think film reviews add a lot to a movie because they provide audiences with a certain expectation for a film. So, let's say that I'm gonna watch a movie and I hear all of this buzz about it, and the critics are writing about how it's a great film with incredible performances. That sets my expectations for the film pretty high.
Likewise, if I'm reading about a film and I see that many reviews are calling it a bad film, that lowers my expectations and it may result in me skipping it altogether. Reading about the positives and the criticisms of a movie is what allows my expectations to raise or drop, and that can definitely have effects on the overall viewing experience.
Too often these days, I find reviews that are simply a bunch of opinions on the movie. When I see a review that criticizes a film simply because the critic didn't understand it or thought it was boring, I just think about how unhelpful that review is.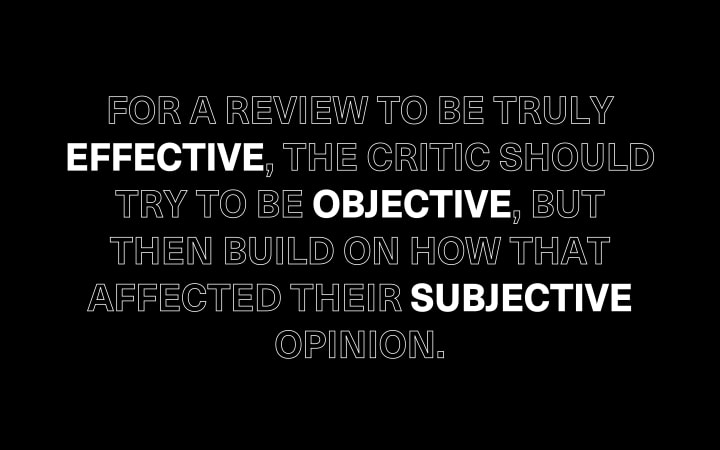 For a review to be truly effective, the critic should try to be objective, but then build on how that affected their subjective opinion. The critic should state what the film did objectively well on a technical aspect. For example, the directing in Birdman is quite outstanding. Therefore, if I were to write a review of Birdman, I'd want to say that it was outstanding. Then, I'd give my opinion on this objective quality, either saying "I loved it" or "but it was an eye-sore."
Critics should also put themselves in the shoes of the viewer when writing their reviews. Because while I do think it's important for a critic to be able to point out the technical accomplishments and flaws of a film, reviews should be written with the audience in mind. Essentially, when I review a movie, I think about how audiences will be affected.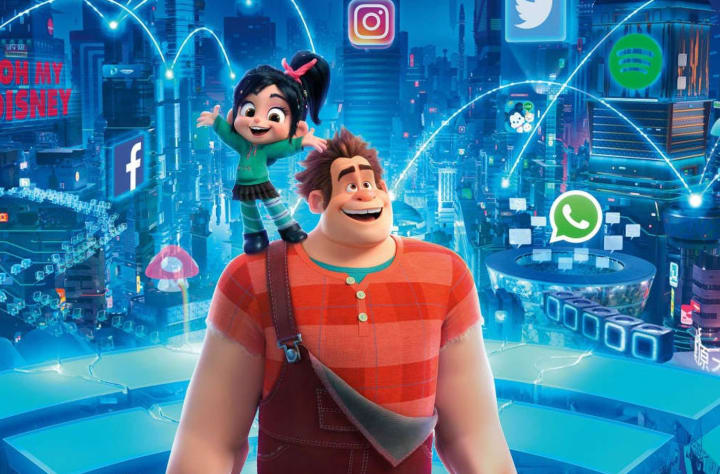 Take Ralph Breaks the Internet. When reviewing that movie, I knew that children would laugh and have fun and react very positively to the film, but adults likely wouldn't feel the same way because of how the film seemed tailor-made for children and was filled to the top with plot holes and conveniences that may be distracting to adults, but not for children.
And I gave the film a 7/10, because while it objectively had holes and logic lapses in the story, many children will appreciate it and I can't say that I never found the film to be entertaining. Therefore, I think it's as important to think like an audience member as it is to think like a critic.
Reviews should also avoid spending too much time on the events that happen in the film. Recently, I've read reviews that spend a bulk of the review simply summarizing a few scenes in the film and giving only a few short thoughts. The thing is, audiences don't read reviews to see the movie summarized for them. They want to know what to expect from the film before going in and watching it. That's why I limit my summaries to 1-2 paragraphs at the very beginning.
Films are subjective. One person can watch a film and love it, and another can watch the same film and absolutely hate it. It's the job of a critic to explain why they either liked or didn't like something. In order for a review to be truly helpful, I believe it should have a perfect balance between objectivity and subjectivity.
I look up to anyone who has made it in the film industry, whether they're reviewing films or making them. In terms of film criticism, I look up to the big-name film critics on YouTube, such as Chris Stuckmann, Jeremy Jahns, and Sean Chandler. These are the critics who really got me into studying film and writing more reviews.
In terms of filmmaking, there are several directors who I look up to, the main ones being Christopher Nolan and James Cameron. These two have made many of my favorite films of all time (The Dark Knight, Memento, Inception, and Titanic, just to name a few). They've made a lot of really great movies that have inspired me as a filmmaker. Also, Robert Zemeckis has directed some of my favorite films, including the Back to the Future trilogy and Forrest Gump.
Also, I gotta call out George Lucas and Steven Spielberg, for directing some damn good movies that I've loved watching, and in terms of action films, I love whenever Christopher McQuarrie and Tom Cruise work together. McQuarrie can write the stunts, and Cruise will perform them, and they make a badass duo.
Now, as I said, I also really love acting, and an actor that I really look up to is Leonardo DiCaprio. I've seen so many of his films and he pulls off every single role he does so convincingly. I've never seen him phone in a performance, and you can tell how much he cares about his craft.
On some of the movies he loves:

My favorite movie to review on Vocal is probably Us, Jordan Peele's newest horror film. I wrote a short spoiler-free review of the film, and then after that, I watched the movie again (because it was THAT good) and I took notes as I watched the movie.
Then, I wrote a giant article explaining everything that happened in the movie. It was over 5,000 words, and it took me a few days to write, and that was the first time I've really been able to analyze a film. I explained why some liked it and some didn't, and I talked about as many deeper meanings and symbolisms that I could.
I really liked being able to get up close and personal with a film that Peele made and it was a film that begged to be rewatched, which I personally loved about it.
On the note of Endgame... OMG, Endgame is the best superhero movie I've ever seen and it's one of my favorite films of all time. I won't spoil it, but this movie does everything I wanted it to do. It didn't disappoint me at all, and there's a lot of funny comedy with some really well-done character drama and the final hour of Endgame was honestly the best thing I've ever seen in a superhero film. Nothing will beat that ending.
Parts may feel a bit too much like fan service, but as a fan, I love being served, so I absolutely loved this movie.
Quick, first thing that comes to mind:

What is one thing you couldn't live without? My internal organs
Cats or dogs? Dogs, because I might be allergic to cats
Go-to late night snack? Whatever's unhealthiest
Favorite Avenger? Iron Man, but Team Cap
If you could go anywhere for vacation, where would you go? Vegas
If you could speak a new language, what would it be and why? Chinese, so that I can actually communicate with my relatives
Favorite local bar, coffee shop, or restaurant? Starbucks! I'm basic and I drink overpriced coffee sometimes. Don't judge.
Best thing to do in your city on a rainy day? Stay home and watch movies
What's your favorite Spotify playlist at the moment? Anything the Backstreet Boys made is great.
Favorite Instagram account you follow? @filmthusiast. I love learning about films.
Favorite story you read on Vocal? A story on Marvel's next possible villain after Endgame. Great theory.
You can check out more of Jonathan's stories below, and keep up with him on Instagram.
spotlight
About the author
Vocal Spotlight aims to highlight standout creators who are changing the world one story at a time. We're getting to know the storytellers who inspire us the most, and we can't wait for you to meet them.
Reader insights
Be the first to share your insights about this piece.
Add your insights