Creator Spotlight: Amethyst Qu
"I'm an active seeker. Puttering with crystals lets me tap into my sense of wonder without letting the 'logical mind' take over too early." -Amethyst Qu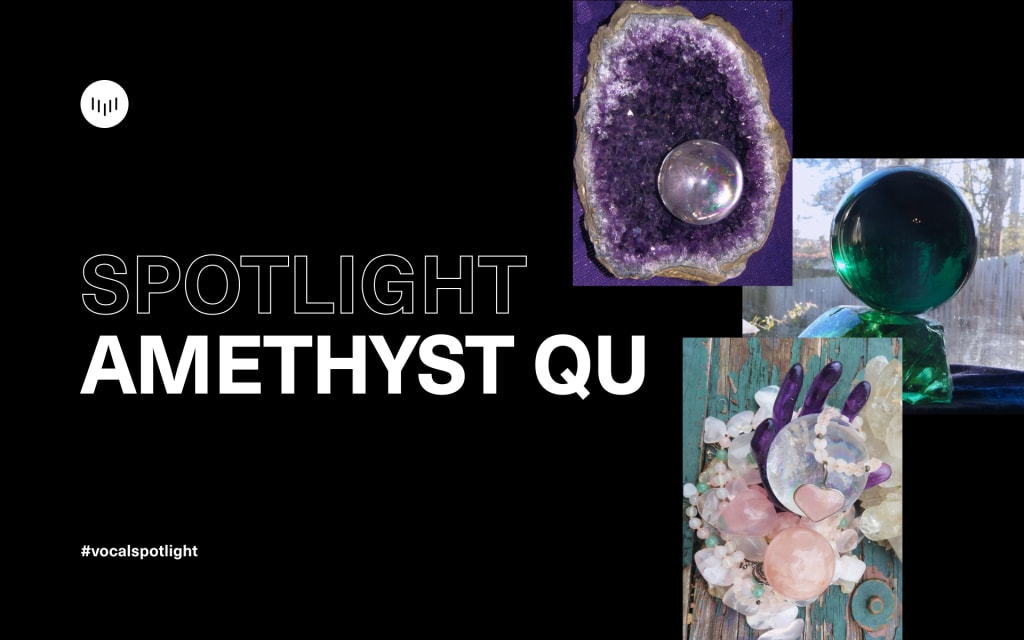 Amethyst Qu, if that is her real name (it's not), describes herself as an earth-friendly crystal worker—and that's just the start of her mystical presence on Vocal. Merely one of many pen names, Amethyst Qu prefers to keep her real identity a mystery, which only makes her spiritually-driven stories all the more intriguing. From crystal magick, to travel, birding, photography, creator resources, and more, Amethyst's author page hosts a wide range of stories that all stem back to the theme of mindfulness.
Having already published four books on crystal magick under the pen name, Amethyst speaks from the perspective of an experienced author. Later on in this #VocalSpotlight, she explains that most of the time spent on her books wasn't spent on writing at all—instead, she focused more on "doing and experiencing."
While this is coming from the same person who wrote a novel a month for three years, it does highlight something seldom talked about in the world of writing: patience. Instead of cramming 10,000 words a day, maybe it's best to take it slow and gather your thoughts for days, months, or even years to the point that you can't help but put those thoughts to paper. Perhaps this is something helpful to keep in mind when pursuing longer form material.
We sure are happy she found the time to put these thoughts to paper, though. Without further ado, the incredible Amethyst Qu, everyone.
Editor's note: Throughout Amethyst's Spotlight, you'll see mentions of "magick" instead of the common spelling "magic." This is not a typo—instead, it's an alternate spelling of the word first used by Aleister Crowley (1875-1947) to differentiate stage magic from anything that moves a person closer to fulfilling their ultimate destiny, or "magick."
On Her Background and Pen Name:
I'm a Louisiana writer and crystal collector who has ventured down some strange highways over the years. Do you know the quote about, "The world is not only stranger than you think, it's stranger than you can think?" Writing under the Amethyst Qu metaphysical pen name gives me the chance to be more open about some of my more unusual experiences.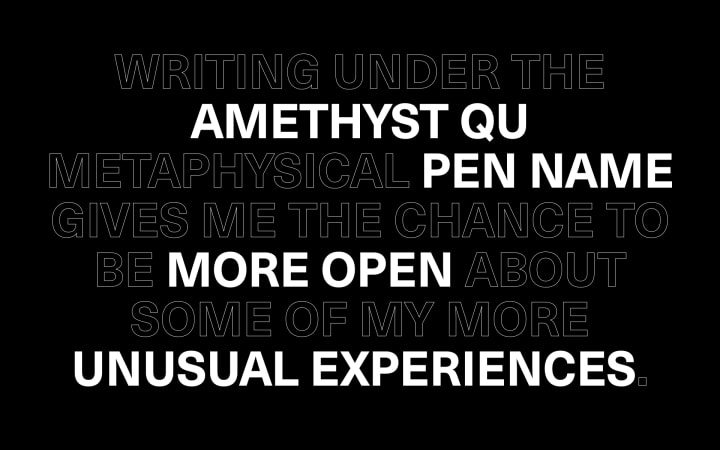 On Writing:
Writing is something I've always enjoyed. In my younger days, I did a lot of writing on consumer topics, especially pet care, as well as a lot of ghost-writing. For the last few years, I've made a living writing indie fiction under a variety of pen names.
On Key Moments in Her Writing Career:
So much of making writing into a career comes down to being in the right place at the right time.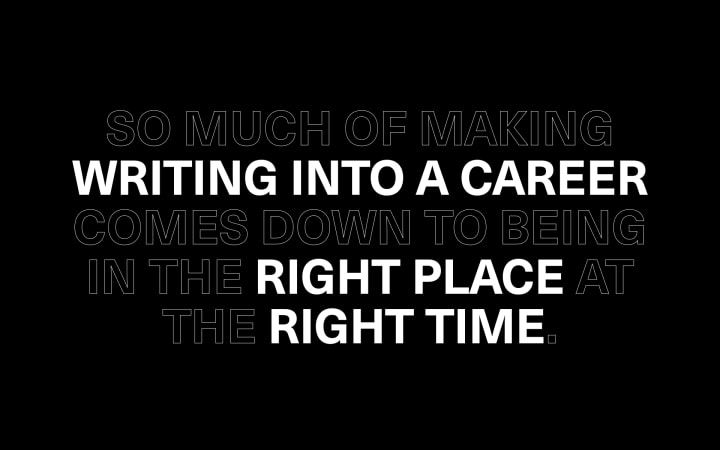 I got a contract for my first book (on a pet care topic) within weeks of deciding I would have to write for income and not just personal pleasure. I queried by mail, the editor called me back, and pretty soon I had a contract to write the book. Another writer had missed multiple deadlines for their book on the topic, so the publisher had an opening.
Deciding to publish indie novels was another key moment. If my first novel hadn't been profitable, I would not have continued writing novels. It was too easy then to make money in self-publishing, so putting out just one book was a fair test. It's much tougher now that there are millions of indie books published via Amazon KDP, Apple Books, and all the rest.
On How Her Writing Style Has Changed Throughout Her Career:
When I first started out, I got a lot of jobs on the basis of being able to turn in clean copy fast. However, I had to work to develop an easy-to-read conversational style. My work reads out loud way better now than it did in the beginning.
On The Role Crystals Play in Her Day-to-Day Life:
I've always been interested in the mysterious, but I'm not a person who can sit in a temple and meditate. I'm an active seeker. Puttering with crystals lets me tap into my sense of wonder without letting the "logical mind" take over too early.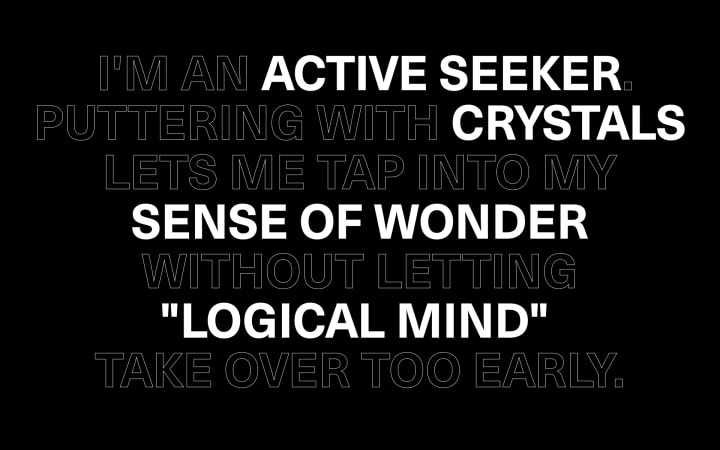 On The Relationship Between Science and Crystal Magick:
It makes no sense to me to abandon our growing collective knowledge of medical science. I want it all.
A lot of people lose their way when they first start having experiences with the unexplained. They don't stay grounded. Crystal work can be helpful with that. After all, crystals grow in the earth. Properly used, they're a marvelous bridge between the material and the unseen planes.
The goal is to be open to positive magick—while staying closed off to trickster spirits who bop along to screw with us.
On Her Latest Book The Moldavite Message: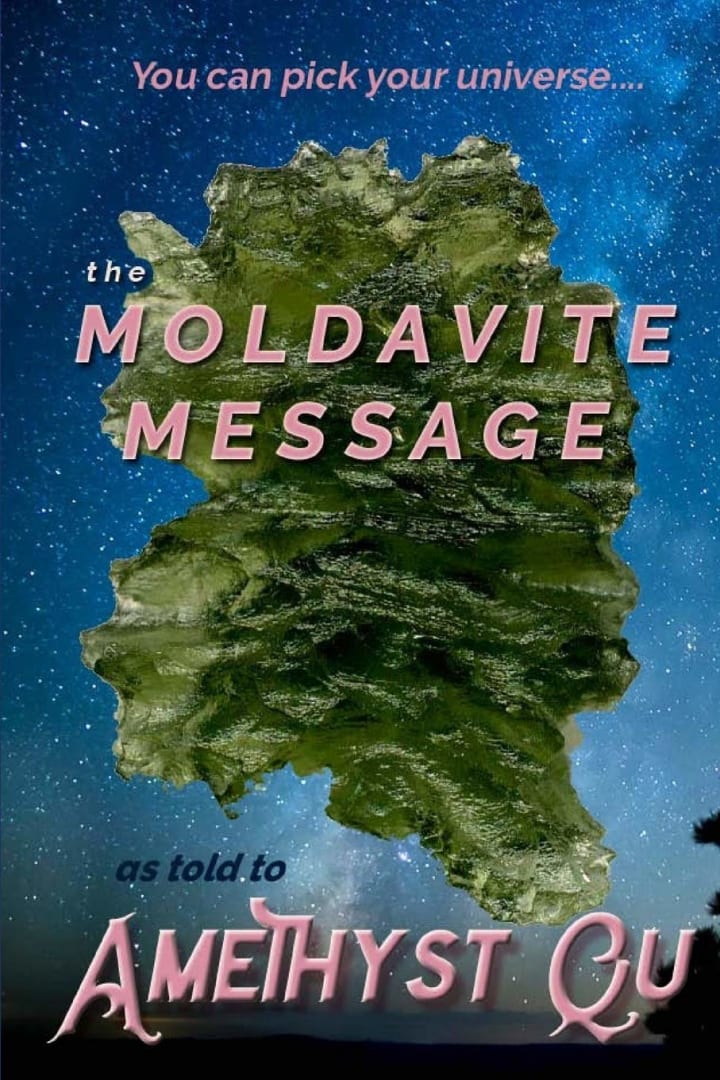 When writing the book, I had to think about how to talk about experiences that came from outside ordinary consensus reality. I didn't write it down for quite some time but then it all came in a rush.
As for publishing, the New Age has a long history of self-published books about unusual experiences. It's pretty easy to advertise that book because it's so niche.
On Writing Her Next Book:
Crystal magick books involve a great deal of doing and experiencing. The writing itself gets done pretty quickly, but the experiences generally reflect several years of experimentation. I am, on and off, working on a new book, but it will be some time before I actually sit down and write it.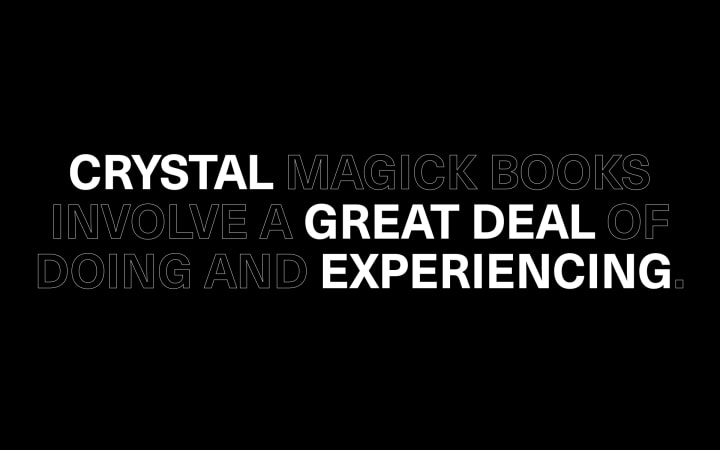 On What/Who Inspires Her to Create:
I have a strong sense of magick. Not just in the metaphysical sense but also in the natural sense. Getting outdoors, observing birds, looking up at the stars, kicking around interesting rocks... I get a lot of inspiration when I'm walking outdoors.
The people who inspire me most are often people sharing a little too much of themselves in a bar or casino. Truth is stranger than fiction, so I get some wild ideas just from listening and trying not to speak up too fast with my two cents. Nobody wants advice in that situation. They want to be heard.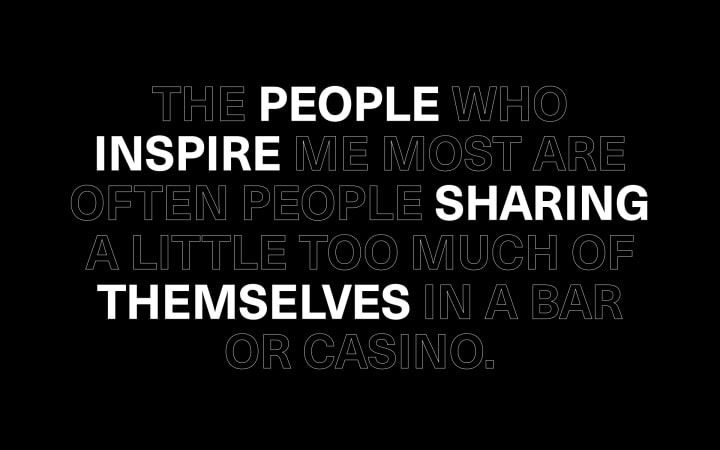 On Her Goals as a Creator:
My goal is to keep the lights on. In the physical sense of earning a living. But also in the metaphysical sense of awakening people's empathy and sense of wonder.
On Advice to Aspiring Published Writers:
The industry is changing so fast that if someone got started before 2015 or so, they really can't give you useful advice on how to get started today.
I'll say this much. You're not going to get too far copying what some big author did three years ago. You're going to need to carve your own path.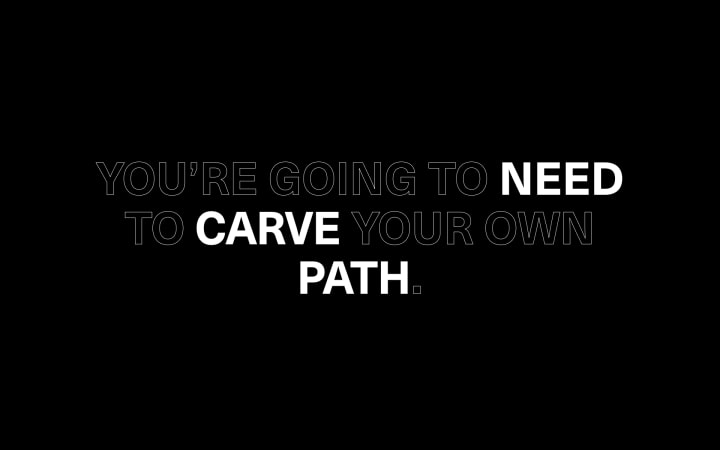 On How Becoming a Vocal Creator Helped to Develop Her Online Presence:
Vocal is a good place to let my hair down and play with short fiction or personal experience pieces that I would otherwise never write because it doesn't fit into my commercial fiction catalog. You could call it "me" time because I can be me.
On Her Favorite Stories She's Published on Vocal:
Maybe this one for fiction:
The inspiration was a mysterious spot where my camera wouldn't take the photograph of a river running red with mine tailings in pre-revolution Madagascar, 2007. I might never have written that one if not for the Foggy Waters Vocal Challenge prompt.
My favorite nonfiction story gives a look at my stone-cutting process:
Don't think about it—first thing that comes to mind:
What is one thing you couldn't live without?
Do you mean coffee, the fuel of writers from time immemorial?
Favorite Musical Artist?
Favorite Album?
Tyranny, The Voidz
Favorite Movie?
Favorite Author?
I'm an extremely voracious reader so it would be impossible for me to single out just one author or book as a favorite.
Favorite Poet?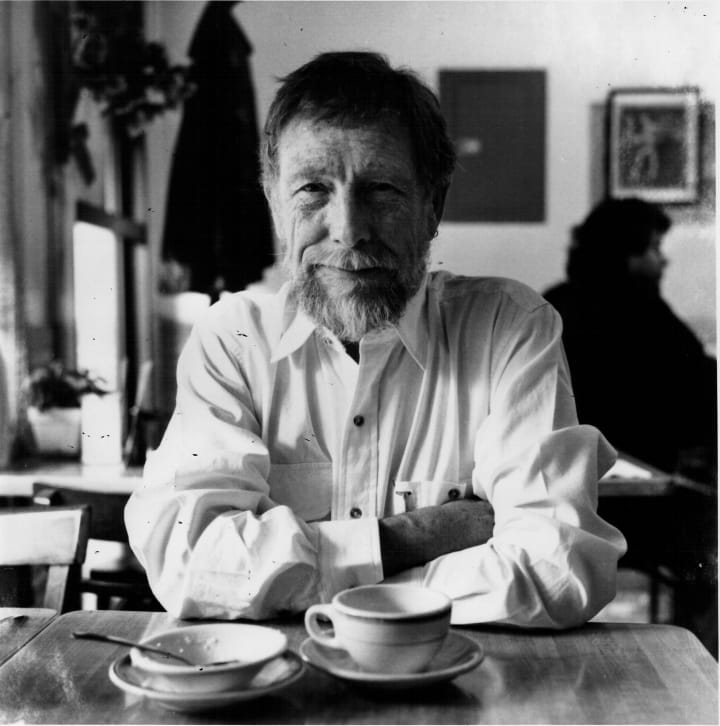 Favorite/Most Impactful Poem?
"Mu Ch'i's Persimmons" by Gary Snyder
There is no remedy for satisfying hunger other than a painted rice cake.

•

—Dōgen, November, 1242.

•

On a back wall down the hall

•

lit by a side glass door

•

is the scroll of Mu Ch'i's great

sumi painting, "Persimmons"

•

The wind-weights hanging from the

axles hold it still.

•

The best in the world, I say,

of persimmons.

•

Perfect statement of emptiness

no other than form

•

the twig and the stalk still on,

the way they sell them in the

market even now.

•

The original's in Kyoto at a

lovely Rinzai temple where they

show it once a year

•

this one's a perfect copy from Benrido

I chose the mounting elements myself

with the advice of the mounter

•

I hang it every fall.

•

And now, to these overripe persimmons

from Mike and Barbara's orchard.

Napkin in hand,

I bend over the sink

suck the sweet orange goop

that's how I like it

gripping a little twig

•

those painted persimmons

•

sure cure hunger
Published in the print edition of the October 20, 2008, issue of The New Yorker Magazine.
Cats or dogs?
Birds!
Favorite travel destination?
Latin America
Day or night?
Depends on what you've got in mind
Favorite local restaurant?
Not to brag but my kitchen
Go-to late night snack?
Lemon Drop Martini
What are you currently binge watching?
Nothing right now, I always feel like I don't have time to get caught up in something
What are you currently reading?
The Book of Trespass by Nick Hayes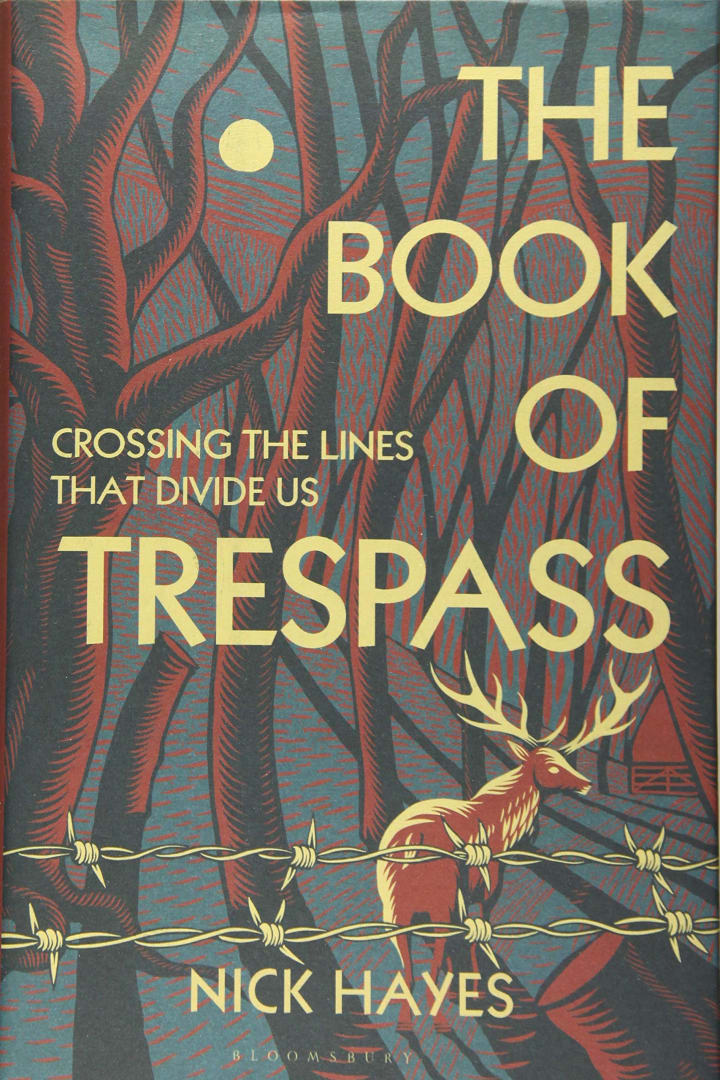 If you could speak a new language, what would it be and why?
Spanish would be most useful, but I don't think I can. As soon as I go home, everything I learned falls out of my head.
Favorite story you read on Vocal by another Creator?
There's a photographer Phocal who does a lot of work with alligators, and I just love this photo story of an alligator attempting to consume a turtle, shell and all:
Also, the minute I read Justin Keeling's challenge story, Dream Echo, I said to myself, "That story's a winner." And sure enough it was.
Closing
Thanks for chatting with us, Amethyst! As a creator with multiple pen names, we can't help but wonder about the other pseudonyms behind your craft. It's all very mysterious (as intended, of course) in the most fantastical sense of the word. That said, we'll be scanning for your conversational style, spiritual undertones, and sensible-yet-playful delivery in the stories we read every day. Whoever those pen names are, we know they're in good company with Amethyst Qu.
If you're as big a fan of Amethyst as we are, be sure to subscribe to her Vocal Author Page and follow her on Twitter.
Thanks again, Amethyst!
About the Creator
Vocal Spotlight aims to highlight standout creators who are changing the world one story at a time. We're getting to know the storytellers who inspire us the most, and we can't wait for you to meet them.
Reader insights
Be the first to share your insights about this piece.
Add your insights