Creator Spotlight: Alyson Lewis
"I'm grateful for the opportunities I've gotten just based on being myself and being online, so I'm happy to help other people get blessings too."—Alyson Lewis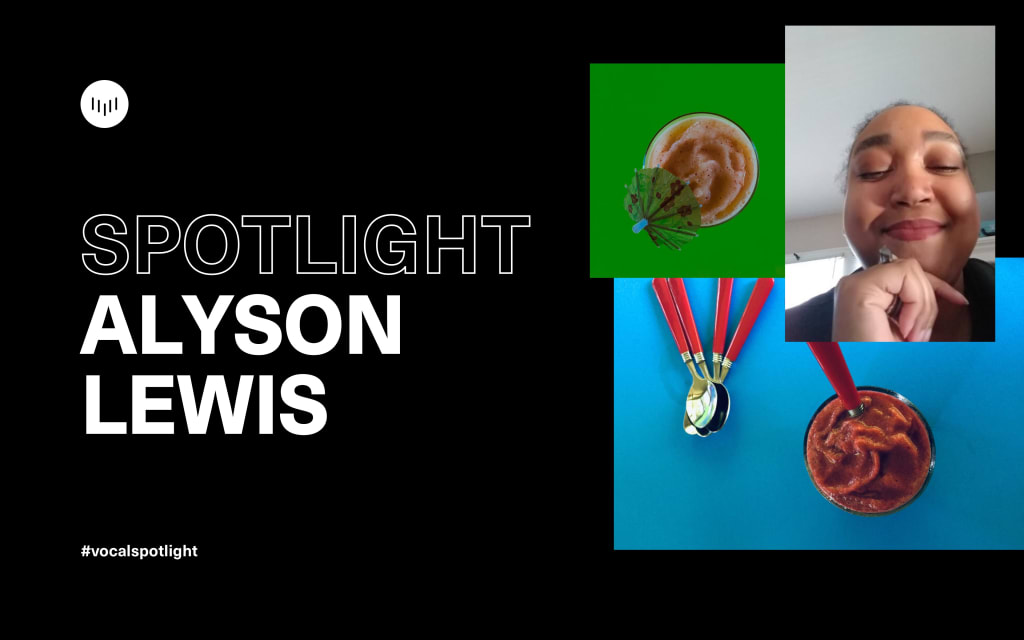 If you've ever seen a beverage that you've been too afraid to try but can't stop thinking about, Alyson's got you covered. From trying a ranch flavored soda to trendy drinks like Recess, she's done it all—and will go above and beyond to give you an honest and helpful review that's also guaranteed to make you laugh. Alyson became a creator earlier this year and quickly caught our attention with her wit and charisma. Her drink recipes saved us from the summer's worst heat waves, and we can't wait to add some of her concoctions to our holiday menu! She's what we would consider our resident beverage queen, so we're excited to share her Creator Spotlight with you.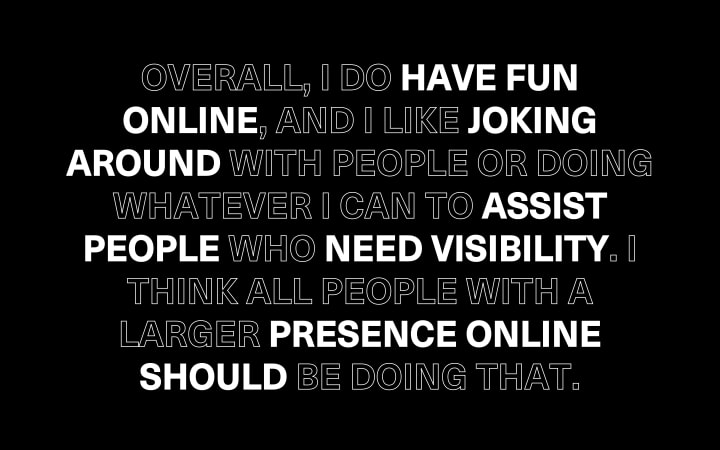 On who she is in just five words:
Beautiful woman writing about beverages.
On why she chose to review beverages:
When I was 15, I was diagnosed with Diabetes Insipidus, which isn't like the typical Diabetes everyone is familiar with. Instead, it causes extreme thirst and dehydration. For a long time, I couldn't afford the medication for it, so I was constantly drinking liquids. I figured that if I had to live like that, I should at least make it fun. I did mini beverage reviews on Twitter for a few years before doing long-form ones.
On the process of reviewing a new drink:
As far as new releases go, I look on beveragedaily.com to see what's coming out soon. I think they have reviews on there, but I don't read them. I check once a week and write down stuff that sounds interesting and I set a note in my calendar for when it's being released. I also check my Twitter timeline to see what drinks people ask about, or I just pay attention to ingredients or brands that seem to be having a moment. Or I search for weird shit and try things that I think other people would be afraid to. I try a lot of drinks, and some are noteworthy, but don't warrant a long review. I post those on Instagram. I have a highlighted story dedicated to them.
As far as written versus video reviews—I think video content is great for certain things, and I'm thinking about playing around with that medium a little next year in a different way, but no one needs to see me all the time. I like to keep things as concise as possible, and writing is the best way for me to do that for reviews.
On creating original drink recipes:
I have a few methods for coming up with recipes. Sometimes I just write down all the ingredients I have in the kitchen on a piece of paper and I look at it off and on for a few hours or days or whatever. I scratch down little combination ideas, and when I think I have something good, I google it to make sure it hasn't been done before. Then I start to figure out measurements and usually get to work on it the next day. Then there's a trial and error period where I test and taste. This usually takes about 1-3 days. The longest I ever took to perfect something was 10 days. The bulk of my ideas do come naturally, but it takes patience, work, and time to put together recipes and execute a concept. I don't rush it. So far, I have two favorites: the mango iced tea with pineapple-watermelon cubes and the blackberry vanilla limeade. I was most excited to share those ones!
I picked up some cranberries recently so I'm messing around with those to make something holiday appropriate.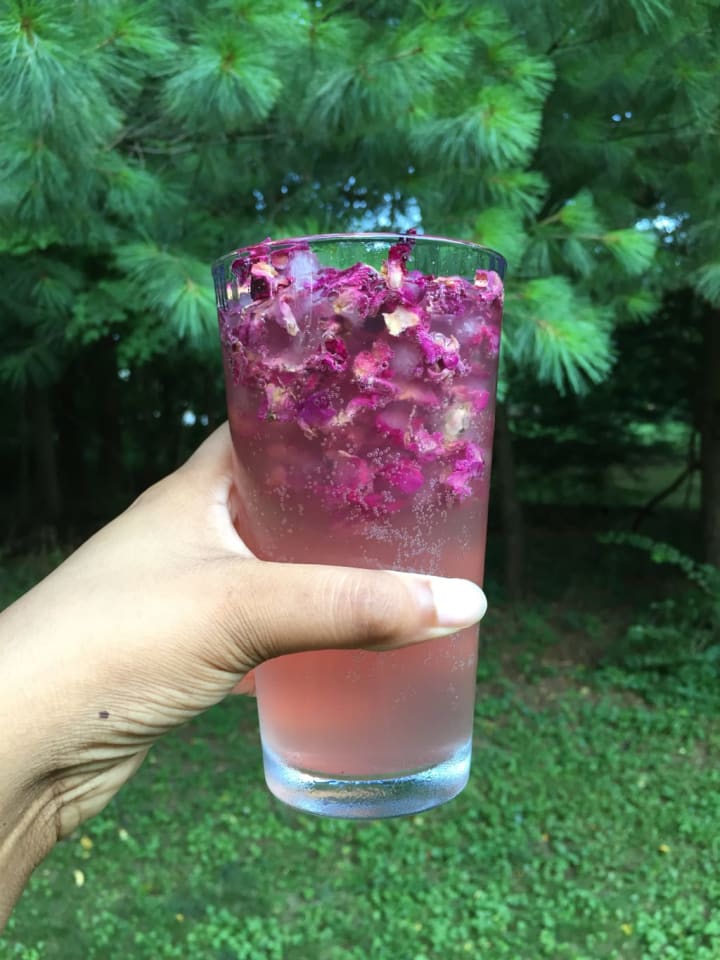 On exploring writing outside of beverage reviews:
I have a newsletter called "yes, i was high when i wrote this" where, you guessed it, I smoke some weed and just write about whatever comes to mind. I started it on 4/20 this year and it's been fun. I do freelance writing for different outlets. I write copy for a few smaller sites. I have personal essay collections I've done. I also write poetry but I don't talk about it all the time because I'm not a nerd. I want to get into comedy writing, but I have a lot of plans on the horizon so I gotta reel it in. Someday, though.
On the impact of social media on her life:
Having a "big social media presence" does take a toll on me, and when it does I just log off for a bit. I don't go on social media very much on the weekends, if at all. If I notice I'm getting annoyed with little things that don't concern me, that's usually a sign that I need to log off. Also, sometimes people DM me asking for advice, and I don't feel comfortable or qualified giving advice about anything, so I tell them that. The only advice I ever give is: 1) lie on your resume and 2) know your rights. Other than that, I'm out here just like y'all. I don't know anything.
Overall, I do have fun online, and I like joking around with people or doing whatever I can to assist people who need visibility. I think all people with a larger presence online should be doing that. I'm grateful for the opportunities I've gotten just based on being myself and being online, so I'm happy to help other people get blessings too.
On her *incredible* and very important sidekick, her cat:
Cutie is my angel and my devil. He was supposed to be my old roommates' cat but he didn't like her, which wasn't out of the ordinary, as she was very unlikable. I love how vocal he is about what he does and doesn't like. I can relate to that. He hates plastic bags, brooms, loud noises and deep voices. He loves looking at snow, chasing his laser pointer and watching The Matrix. I put it on when I have to run errands. Sometimes he wakes me up at 3 AM, and I think he does it because he just wants to hang out. It's annoying, but I feel honored that he wants to hang out with me.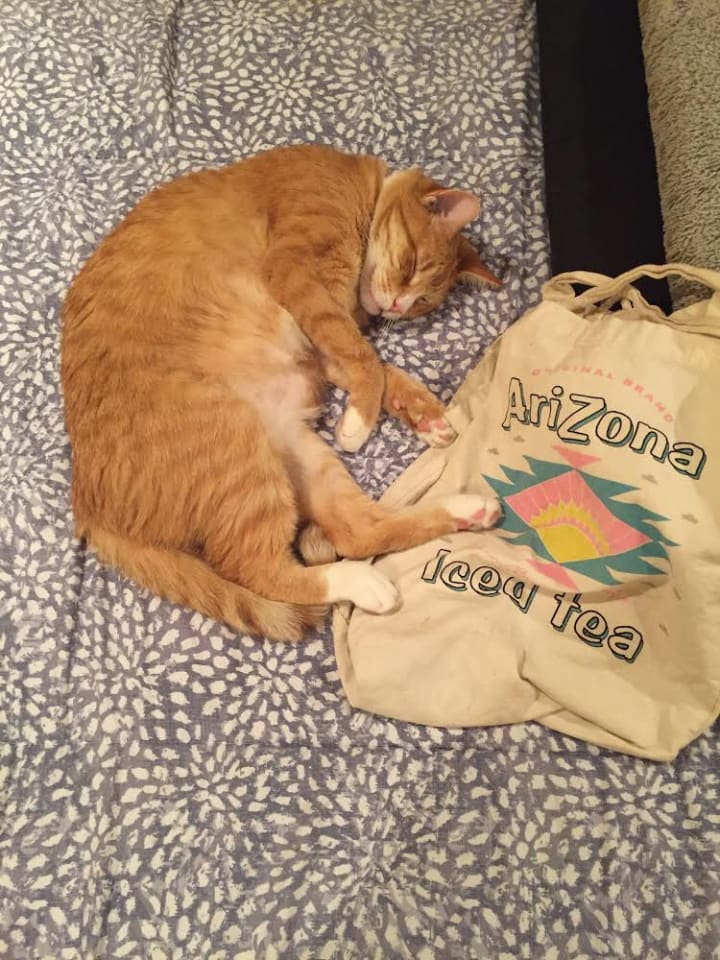 On her favorite story shared on Vocal:
I think my favorite review I did was the Recess one. I couldn't believe people acted like it was good. They should be ashamed of themselves.
Don't think about it—first thing that comes to mind:
What is one thing you couldn't live without? My sense of self.
Cats or dogs? Why pit two bad bitches against each other?
Go-to late night snack? Pretzels or dark chocolate kit kats.
Go-to coffee order? I usually don't order coffee out, because I know I can make a better drink at home. But if I have to, it's just vanilla cold brew.
What's a movie that you could watch over and over? The Wizard of Oz.
If you could go anywhere for vacation, where would you go? Somewhere warm.
If you could speak a new language, what would it be and why? French. I listen to this French rapper, Shay, and I would love to actually know what she's saying.
Favorite story you read on Vocal? I don't know if it's my all-time favorite, but I recently read a story about this guy really loving fish sausages, which I didn't even know existed.
spotlight
Vocal Spotlight aims to highlight standout creators who are changing the world one story at a time. We're getting to know the storytellers who inspire us the most, and we can't wait for you to meet them.
Receive stories by Vocal Spotlight in

your feed