Why I think 2021 will be a nightmare
For the optimists, the pessimists, the anxious and the resolutes.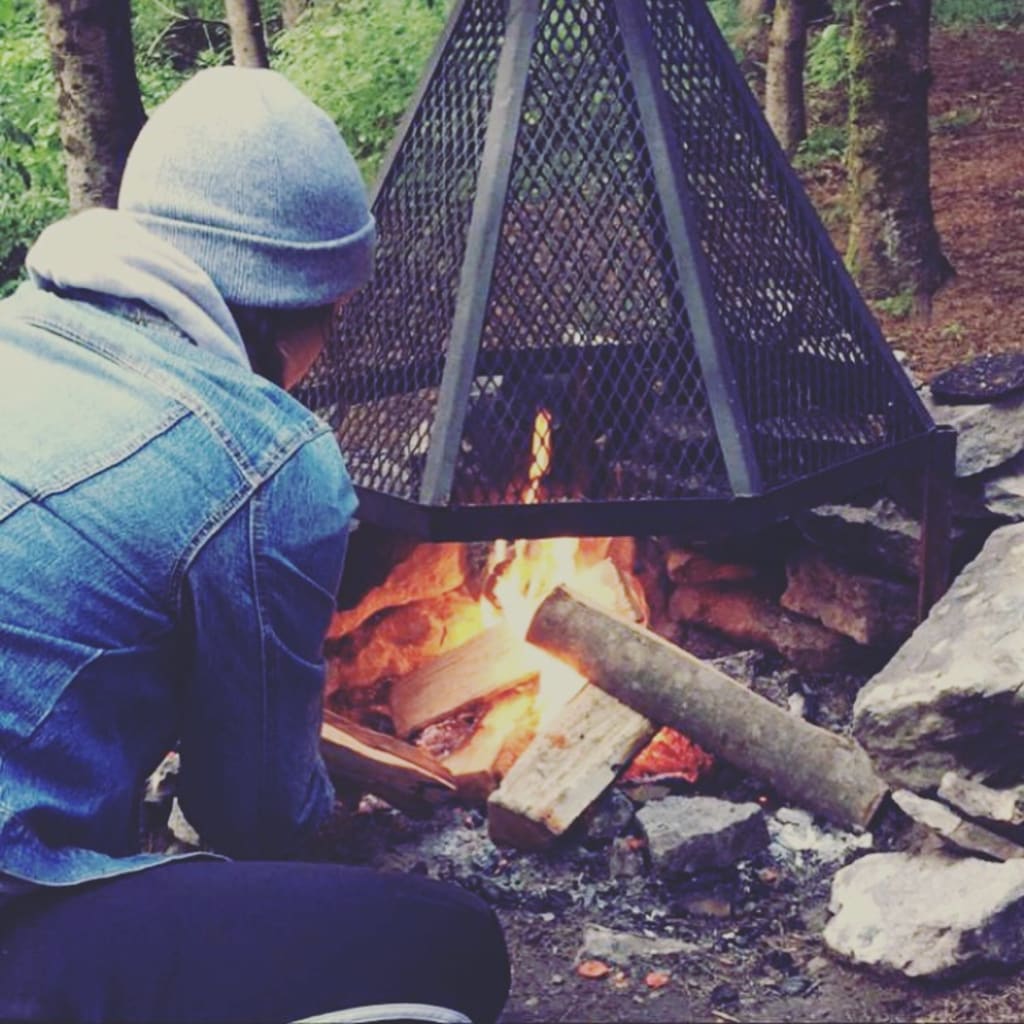 For me, living with anxiety means being scared, all the time, of every single little thing that could go wrong. I am scared of the dark, I am especially scared to lose the people I love, and when I cook (even if it is just toast) the smell often makes me believe that the house is on fire. So, it is probably a safe guess to think that my pessimist vision of 2021, being a nightmare and all, is mostly due to the usual anxious thoughts taking over me. But… what if it is not?
I have been asking myself this question for a while: what makes nightmares so scary? My answer is that- they feel real. Even if they take place in an imaginary world, often far from reality, the scariest part of it is what feels real and what you can actually relate to. You are thinking that a big monster stealing my sister away shouldn't keep me up at night at 24 years of age? (I have had that dream many times, actually. I remember it vividly: a big giant rat with extremely long claws kidnapping my younger sister and taking her in a dark underground tunnel… yep!) Well, even if I know it isn't real, I still wake up feeling like I am 4 years old because the fear of losing someone I love is very, very real.
2021 actually has a lot of extraordinary moments in store for me, which probably sounds like a dream from anyone else's perspective. If everything goes according to plan I should be moving into my first house with my future wife. I should also get admitted into the Occupational Therapy program I have been working so hard to get into, maybe even get pregnant and start a family with the woman of my dreams. A lot of fun outdoors too: snowshoeing, hiking, tanning, gardening, and maybe even a couple barbecues with friends and family. There are just so many things I wanna do: learn to play the piano, write as many stories as my brain can possibly imagine, practice my spanish, and turn thrift finds into works of art. I have so many plans, so many dreams, and a heart full of hope. Big moves, big steps and big projets are right here, staring me in the face, waiting for me to go forward and for time to pass on the clock of life.
It feels like a nightmare because it is so tangible, and every day, I envision a thousand things that could go wrong and stop me from reaching my goals. Especially with the current COVID-19 worldwide pandemic situation and the crazy year that just ended, the alarm bell in my brain just doesn't stop ringing. I might lose my job, we might get sick, someone I love might get sick… I might have a very hard time in school, which would compromise my admission process, and my path to my dream career (which has already been quite longer than expected, to be honest.) We might lose the house in a fire right after we move in, or we might become in financial distress if we lack the discipline to adjust to our new budget. I might get into a car crash, or get hit by a bus. We might be confined again and just go completely crazy, or there could be a war, an alien attack or a zombie apocalypse. Who knows! Nothing will surprise me, I have quite the imagination for disaster, and I must admit that the bitter surprises of 2020 have me suspicious and on guard.
But somehow, no matter how difficult and scary I imagine this year to be, on December 31st 2021 at 23h59, with a glass of champagne in my hands (or dealcoholized cider, maybe…), when I wake up from this nightmare, somehow I know I will be exactly where I am supposed to be. I will have faced my fears and done the things that make me drip in cold sweat and see monsters in the shadows of the night. I will have climbed the biggest mountain of all: my mind.
This brings me to my resolution for 2021: being stronger than my anxiety, taking control over my mind and my thoughts, and using my fears as guides to point me in the right direction. If it is scary, then it probably is the right path, because it leads to something you truly, deeply and sincerely care about.
humanity
Climbing mountains, physically and figuratively.
Creative thinking and writing.
Poet, woman, student, freelance worker but mostly: free spirit.
I write about the things I love, the things I hate...
Pain is quite an extraordinary muse.
Receive stories by Marie-Christine Bélec in

your feed