Why Finding Affordable Medication is So Hard
Big Pharma and its proxies are blocking access to affordable medication overseas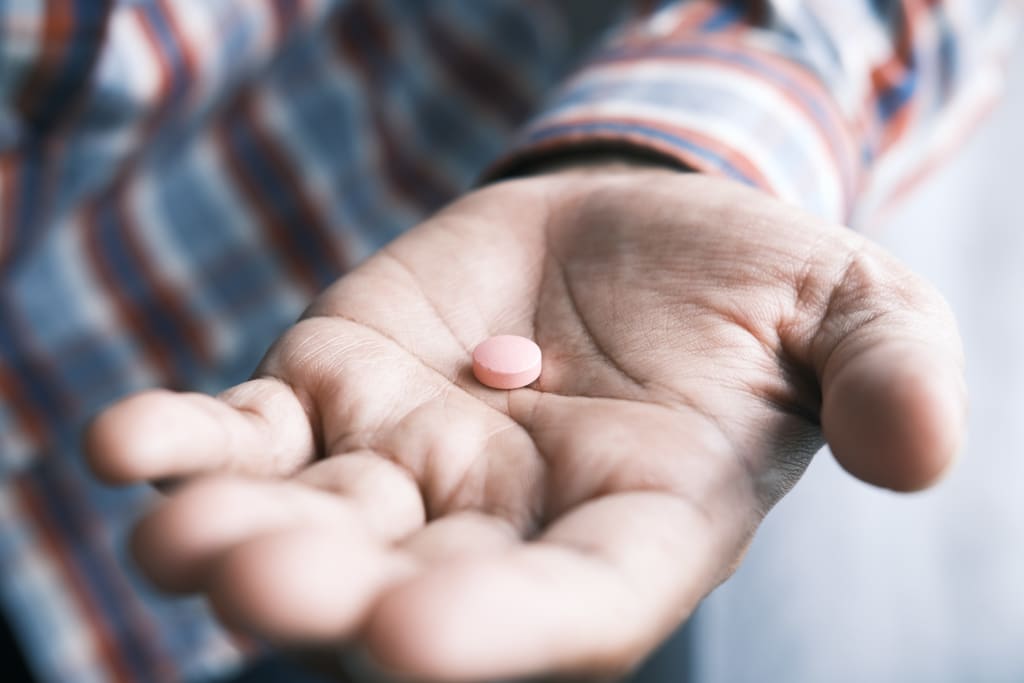 Towfiqu barbhuiya/unsplash
Many Americans struggled with mental health disorders long before the pandemic. But, the pandemic has pushed the nation into a mental health crisis. More than 42 percent of American adults reported symptoms of anxiety and depression to the US Census Bureau in 2020.
Almost half of these people can't access mental health care because treatment has become prohibitively expensive.
Mental health drug costs have risen by 20 percent a year since 1996. Antidepressant, antipsychotic, and mood-stabilizing medications now account for 35 percent of all pharmacy spending by public payers. Many mental health patients turned to internet pharmacies in Canada and elsewhere to acquire lower-priced medications. But Big Pharma and its front groups are making it very difficult for Americans to obtain affordable medication from overseas.
Below, we'll discuss why prescription drugs cost less in other countries, and how Big Pharma is blocking the American people's access to those affordable medications.
Why Prescription Medications Cost Less Overseas
Prescription medications cost more in the United States than any other country in the world. Americans pay up to 2.5 times more for the same medication than people in other high-income nations. Governments around the world regulate drug prices and support competition by generic alternatives to make prescription medications more accessible to the public.
In the US, however, the lack of drug price controls and Big Pharma's anti-competitive tactics are leading to sky-high medication costs. Citing a free market system, America is the only country in the world that does not regulate drug prices. In addition, Big Pharma's gaming of US patent laws is hindering generic drug production. With no government oversight and little competition, Big Pharma has monopoly power to set exorbitant drug prices and maximize its profits.
The Threat of Overseas Pharmacies to Big Pharma's US Monopoly
There are plenty of legitimate international online pharmacies that sell safe prescription drugs for a fraction of what Americans pay at their local drug store. Many low-income, uninsured, and underinsured Americans turn to these pharmacies to obtain more affordable medications. A Kaiser Family Foundation (KFF) poll conducted in 2016 found that at least eight percent of US adults ⏤ or 17 million Americans ⏤ bought medications from abroad to save money.
Big Pharma, of course, doesn't like this. But they can't legally challenge the practice as the Food and Drug Administration (FDA) allows Americans to import a 90-day supply of prescription drugs from abroad for personal use. Unable to fight FDA's personal drug importation policy, Big Pharma has developed creative strategies to take down overseas internet pharmacies that supply Americans with low-cost medications to preserve its monopoly.
Big Pharma's War on Overseas Internet Pharmacies
Under the guise of internet pharmacy verification services, Big Pharma front groups have launched an all-out war on overseas internet pharmacies to stop them from selling lower-priced medications to the American market. Big Pharma-connected internet pharmacy certifiers classify all non-American online pharmacies ⏤ even licensed Canadian internet pharmacies ⏤ as rogue businesses and place them on an internet blacklist.
The most distinguished of these certifiers is a member of the Alliance for Safe Online Pharmacies (ASOP), along with Big Pharma companies Eli Lilly and Merck, and the Partnership for Safe Medicines (PSM). PSM is a non-profit organization that was exposed in 2017 as a Big Pharma proxy that campaigns against foreign drug imports. Blacklisting legitimate overseas pharmacies is another strategy Big Pharma is employing to block lower-cost drug imports.
How does blacklisting overseas internet pharmacies hinder lower-priced drug imports? This is how Big Pharma's internet blacklist is preventing desperate Americans from accessing affordable medications from legitimate overseas pharmacies:
Blocking Online Ads
Using the claim that all non-American online pharmacies are rogue businesses, Big Pharma is using its internet blacklist and political influence to pressure search engines not to offer advertising services to legitimate overseas pharmacies. Google was fined $500 million by the Department of Justice in 2011 for accepting ads from online Canadian pharmacies.
Search engines like Google, Bing, and Yahoo must now comply with Big Pharma-affiliated online pharmacy verification systems to place ads on their platform. Since all non-American online pharmacies are blacklisted and labeled illegal by these verification services, only US-based internet pharmacies are allowed to advertise online.
Reducing Internet Visibility
Big Pharma is not only blocking legitimate overseas internet pharmacies from advertising online but it also doesn't want you to find them. The US pharmaceutical industry has coerced internet companies like Google to prevent blacklisted ⏤ AKA non-American ⏤ online pharmacies from appearing in their search results. Big Pharma is censoring the internet to thwart Americans from finding affordable medications from legitimate overseas suppliers.
Internet censorship is not only directed at pharmacies but also targets any website that offers information about lower-priced medications from overseas sources. A popular website that provided Americans with information on safe international online pharmacies has dropped in Google's rankings from #1 to #90 for the search term "online pharmacy" after getting blacklisted by the Big Pharma-affiliated National Association of Boards of Pharmacy (NABP).
Shutting Down Websites
Censoring the internet is not enough to prevent low-income Americans from accessing affordable prescription drugs. On the pretense of "protecting public health from unsafe medications," Big Pharma and its proxies work with internet service providers to seize domains and shut down overseas websites that offer authentic, lower-priced medications to American consumers.
If the internet pharmacy wants to re-establish its online presence, it must register a new website under the .pharmacy domain. The .pharmacy domain was given to the NABP by ICANN to register and control "legal online pharmacies." The NABP classifies all non-American online pharmacies as illegal, and therefore, prevents them from registering under the .pharmacy domain to deny them access to the US market.
Hindering Payment Processing
Big Pharma-connected verification services often claim that overseas online pharmacies are illicit businesses run by international criminal networks to justify their blacklisting. Payment processors that enable overseas online pharmacies to conduct credit card transactions are accused by Big Pharma proxies as facilitators of international crime.
To avoid reputational damage and legal trouble, companies like Visa, Mastercard, and PayPal refuse to offer payment processing services to overseas internet pharmacies. Blocking international internet pharmacies from accessing the global payment system makes it very difficult for Americans to obtain affordable medications from Canada and elsewhere.
Now You Know
Counterfeit and substandard medications are a global menace that must be addressed by law enforcement and regulatory agencies to safeguard public health. But preventing Americans from accessing affordable medication from legal online pharmacies in Canada and other countries does not protect public health; it protects Big Pharma's profits.
If a compliance company claims that a licensed overseas internet pharmacy is illegal or unapproved, keep in mind its real agenda. And if you're struggling to find low-cost antidepressant medication online, remember Big Pharma's internet censorship. Do you now know why it's so hard to find affordable medication? Because Big Pharma loses money when you do.
Cameron Miller
Cameron Miller is a freelance medical writer specializing in content for B2C medical and pharmaceutical brands. He hopes to shed light on otherwise confusing industries so that the consumer can make more informed choices.
See all posts by Cameron Miller →