Unique 1 of A Kind
Inside my Brain With ADHD let me explain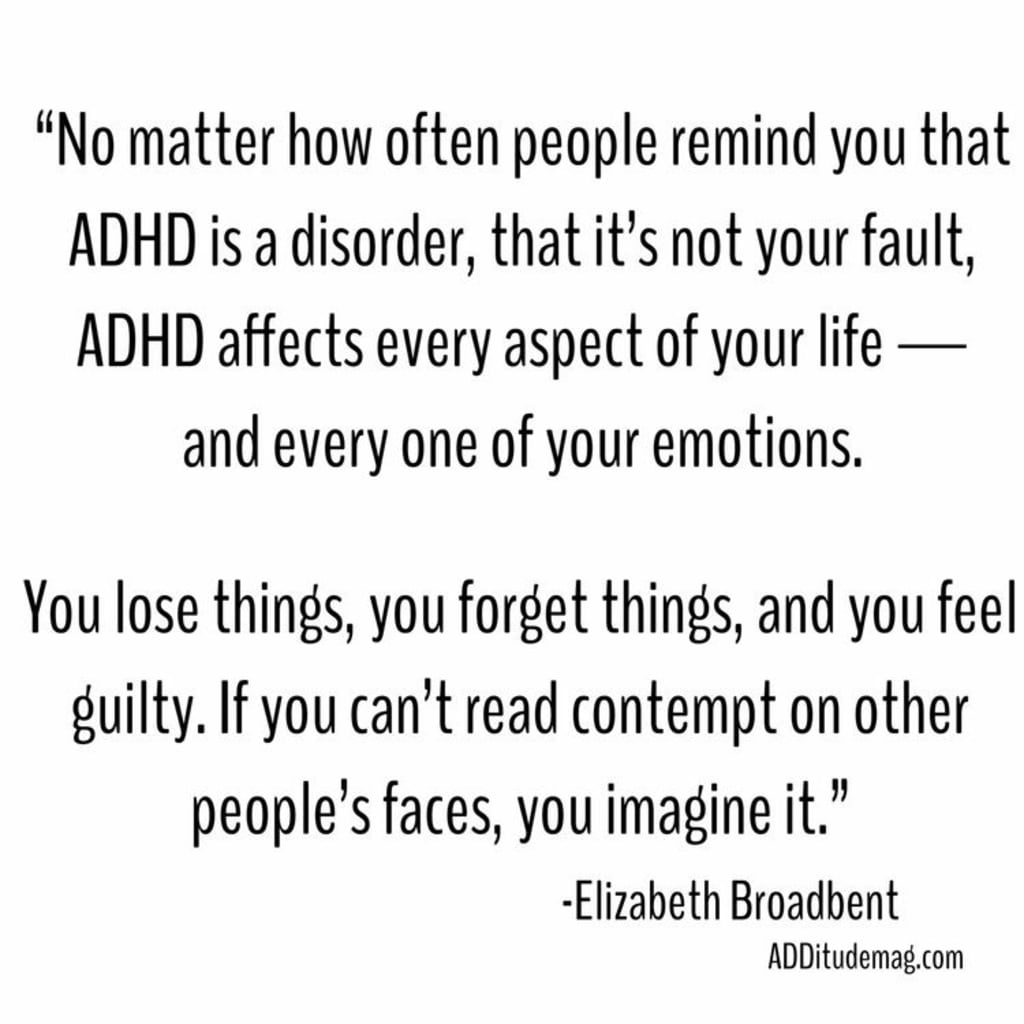 Chapter 1
Where to start for me is actually a difficult Qustion to answer?
So I have always felt different always had that edge to be first always asked questions I wanted why and how and when and if I could I wanted to do or try it.
Hi my names stewart so now my brain is working simuler to yours bit I'm taking medication to help me run my brain at your speed.
I'm 36 in a few months and I'm righting about me and my brain the reason behind this is because when I was 33 I was diagnosed with having a Mental Illness I have always known I was mental well at least I always told my self that I could never understand why I would always end up in a bad situation especially at school, One of my main reason behind this story is to help others like my self I'm Lucky to have been able to be seen By the only ADHD specialists in the UK at the Maudsley Hospital but I was 33 years old and that day on the 4th of January was when my life changed all with one Doctor who told me I have ADHD ADD OCD and some traces of autism.
Well you are now probably woundering how this diagnosis could change someone's life well let me tell you as to me it's no different from being told you have cancer for me from that moment that morning I not only had met the first person I. My life who actually understood me but she was also about to give the answer to my problems a reason ok this was just the start.
So all my life I have been different to others the older I got the more I stood out the Naughty child just like most children with ADHD they are labelled as a Naughty or uncontrollable child don't get me wrong I was brought up in this world thinking I was stupid I was never able to just be like every one els all you normal people.
No I was always pulled up for being to loud or talking to much well this is what happens to most children with what I like to now refer to as a gift see if treated right ADHD is an amazing illness to have but unfortunately we don't know enough and the stigma surrounding mental health.
So yes we all have seen that child the rude one who swears or kicks off for nothing and some might say that child just needs a good hiding a clip around the ear well that's not always the case.
I was that child but I was brought up with manners we was not spoilt and most certainly had respect for our elders and well it was not easy I was a clever boy in fact I was and still am very cleaver infact us with ADHD are normally a lot faster at working things out than a normal child I don't like to use the word normal because what is Normal is it the child that doesn't get the urge to talk or shout out the answers, what actually defines you as normal
Well let me tell you I never have felt like a normal person I never realised that when you have a normal brain you can think about that one subject and while someone els is talking you think about that one thing wear as when I was growing up or even now I could never just have that conversation about that one subject no not with this brain.
Well I never understood it my self I still if I'm honest, I don't understand it but a good way to describe a ADHD brain is to imagine being in one Room and in that one room the are 100 TV and each TV has a different Chanel on and each tv it's turned up to the maximum volume imagine being in that room and trying to have a conversation with someone who's in that room but they can't see or hear any of the TVs to them they all are switched off.
Or another good way to tell people about my illness and I took this from a book is that my brain was like a Ferrari but before my diagnosis and before I started my medication me in my Ferrari that never had any breaks the only way to stop was to crash.
Something that happens a lot in my life I would crash or after talking ten steps forward I would end up 20 step back
So you can imagine growing up with my brain was never easy, infact life for me just got harder and harder so I was one of those children who love to know fill me with information to most the stuff I wanted to know was useless but to me was a necessity I spent evenings stripping down TVs or video players I'm eventually getting used to the fact that they always get put back together and we still be working my main struggle was for a teacher another reason for this story I want to educate teachers Most of all because I know now there job is not will never be an easy one but for so many people like me teachers played a big part in causing slot of up set in life's like mine.
See your teachers there amazing people but they to are normal who learn a normal job and teach it in a normal manner and every year the will get that new student who gets every thing correct they are the brains they lean fast and they get that help when needed now to most this type of brains they always end up doing well getting the best grades just like me really expect there Ferrari care with breaks from the start so you teachers this is what they prepare for they can cope with this kind of student.
So why so different for some one With ADHD Well let me explain, so me to I was that brainy cleaver student but infact I was too cleaver so cleaver that I would learn and pick up in seconds where a normal child it may take a few weeks and that brainy one it may take till the end of that class or a day or so well not me I would learn it there and then but I would also want to learn more or every possible way my bran would be learning about spellings for example while being shown but instead of just exorbing them lessons like a sponge at a speed of the normal but cleaver student that finished with grades most would dream to get I was actually a lot more cleaver in the sense that teachers just cope they have spent years teaching in such a way or at such a pace suitable for every on that was normal that when someone like me care along they couldn't or was not prepared for it and this is where a label is taken out and the may as well have made me run around with a sign around my neck because they was not prepared they labelled me as a distribution which I suppose I did become because while others were learning to add and take away I would times and dividing eventually I would looses my concentration teachers were not prepared to answer my questions because that was planed for next years evtually I would get board and this is how and why I become the naught boy.
Now schooling and teachers where not my only problem as I said I have ADHD I see things others don't my OCD doesn't help this situation as it's normally the brick that's laid out of place slightly that you or most would not see but I would pick up on it straight away. But as I grew up this was also a reason for others to see me as difficult or different I could not think before talking and being as honest as I am and seeing sittuioms in black or white this causes a lot more issues for those living With ADHD not only to those at a young age but this was something that made my life at times u bearable alway last getting me into trouble I always have learned the hard way I alway could never u derstand why it was always me that suffered I never learned to fit in. See I'm Unique or as I like to tell overs I'm one of a kind you will never meet another like me, most would say that was a bleed I get that as well but had I of been diagnosed back then I always wounder how different my life would be???..
but we can't change the past and we'll up until I was diagnosed I had not only just sort of accepted that I was different that was never going to change but I had spent 33 years of being cleaver but unable to control my mouth so I never had the opetunity to make the most of my clever brain but I als was a as most are with this illness I was a sensitive soul who like to do everything right I live for pride in all that I have ever done but growing up and even tho I became Very Quicly I must add I became the best or one of the best any thing I wanted to do or enjoyed doing with in no time I would be top of that group or the best at doing it but it was never seen like this through my eyes for example I was always picked last so football was never a sport I became good at were as swimming there was no picking a team and picking the crazy loud naughty child well we was left until last which makes you not enjoy that event or class but my other problem was my OCD so to you this drawing I have drawn you and most others would say how amazing it is but I may have shaded part of it a little to dark which yes I would probably be the only one to no this but to me that would be the end of that drawing and would easily dismiss it and start again well this got worse in every thing I do I have given it 110% I would never loose my infusiasm to do what I was doing well and correctly I can never take that short cut if it's the wrong way of doing
Normally that short cut would make the job harder it may be done quicker but it would look like a good job but then a month or so later that simple bit of wood that u never rubbed down and clean befor repainting not only did make the painting it harder but it also started to peel off a couple of months later to me preparation. Is the key to everything
So even if it took me an hour longer I would still do it the correct way and it would be be a quality bit of work but again in my eyes I could never see it I would beat my self up over the smallest of errors which caused for me to not only feel different but I hated my self I spen t most of my life hating me the one person you should love the most in this world is yr self not me no I hated lit rill you hated my self and I think my OCD was a big part the reason for hating my self it also made me feel like I never was good enough which you could say gave me opportunities as well because I have always worked harder than the next man I remember actually on a few occasions when I left school and went to work there's been a few that have told me I would looses my infusiasom it would not take long they would say now by this point in my life I was a cocky boy I would either laugh and tell them I'll never loose it which I never have by the way well not yet any way because in my eyes if a jobs worth doing then do it properly
So this was a cause of upsetting those workers that were either not great at there job not only would they moan from the moment they got to work to the moment they left I would make these losers worry I would come along pick up the skill in no time as well as be confident to apply it to the task a
I always shined and to the one making the money would rub there hands to heather not only was I low paid but I was skilled and mad others look like they could not do it,
I never went to work thinking I know let's show this worker up he a badger or he's taking the piss anther cause for so many steps back was not being able to keep my mouth shut when others would be lazy of cut corners I could keep my mouth shut if you was pull together line I would say well as u can imagine my honesty was probably not the best way to make freind or keep my job even tho I was good it caused me trouble.