Trichotillomania and Me (Pt. 3)
My Ongoing Struggle Against My Hair and Myself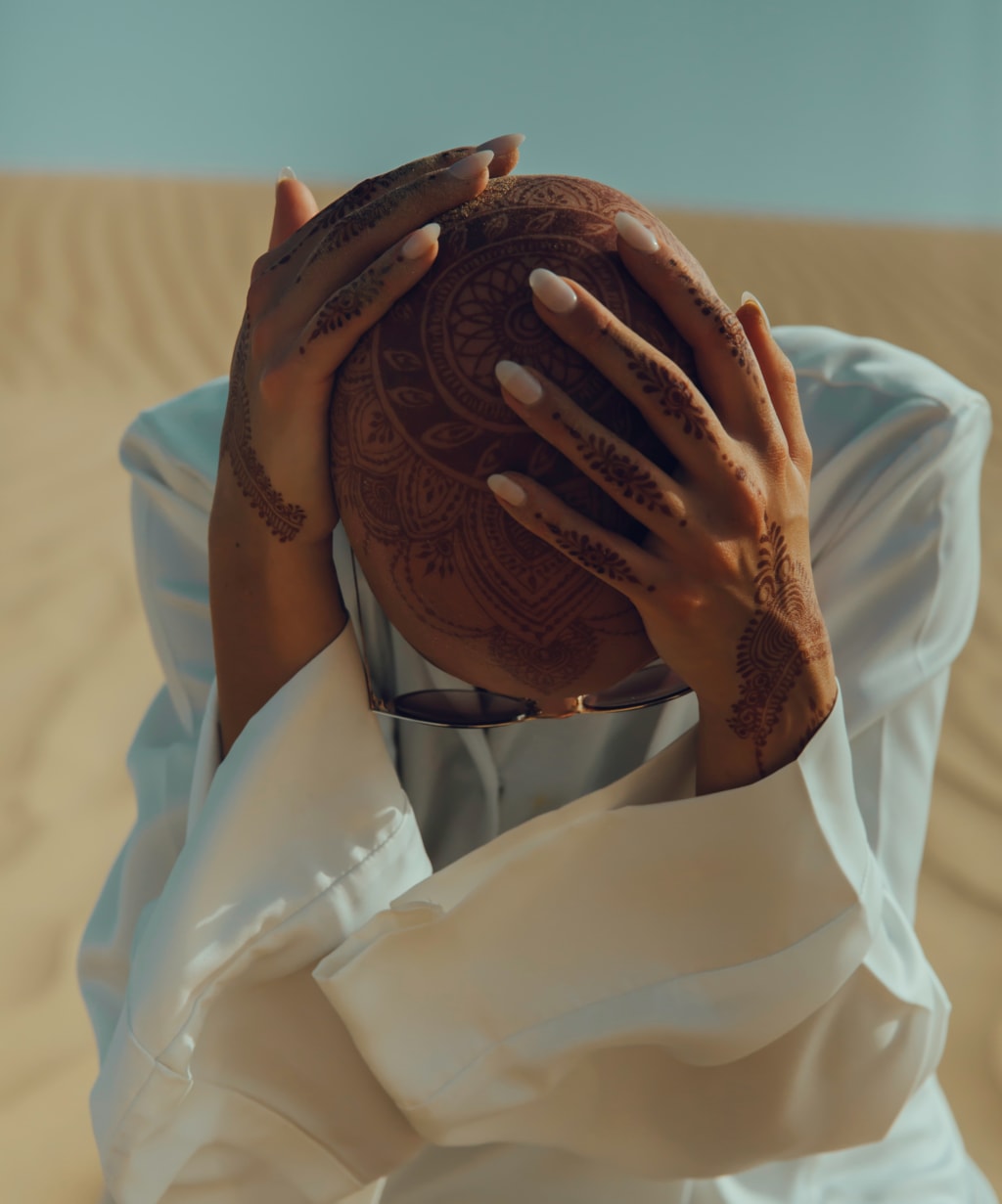 Photo by Ahmed Carter on Unsplash
The first two articles in the series are available here and here. Please read them before continuing.
-Calva.
-Que?
-Cal-va.
-Momento, por favor.
I took out my Spanish to English dictionary, flipped to the C's and found it. Calva: a bald spot.
Europe and Hair
I was in Sevilla, Spain, studying abroad for my last semester of college. I'd been thinking and praying about shaving my head for a long time, and it was the only viable option I could see.
I trooped into a local beauty salon on a rainy day in April to get their advice about a short haircut I had considered before going fully bald. They explained that the calvas, the bald spots, would be too obvious with that short hairstyle.
Later that week, I told all my friends in Spain as well as my family in America that I was going to shave my head. I fully intended to. Instead I had what I now realize was a panic attack that affected the next three days.
In Ireland, I almost shaved my head on a whim. No luck there either.
I decided to wait until I came back to America to move forward with shaving my head.
The Deed is Done
Over the summer I did a program called Discipleship Focus in Tennessee. Abby, one of the other participants in the program, quickly became a close friend. We talked about my hair pulling and how's it has affected me physically and emotionally. In God's marvelous providence, Abby is a beauty school graduate who was able to provide advice about hairstyles in addition to emotional support.
In June, she cut my hair into a very good haircut that I could not stand. It looked good; it covered my bald spots; she's really a genius. Still, I felt like it didn't suit me at all. It was time to shave it off.
I sat in the living room with two friends holding each of my hands. Others who were already there were piled onto couches and watched as Abby shaved off what remained of my hair.
I told my story as she cut it. Everyone was so encouraging both as it was being cut and when it was finished. One sweet friend said, "You look like Audrey Hepburn." I'm not sure he knows what Audrey Hepburn looks like, but to this day it is one of the sweetest compliments I have ever received.
I went into the bathroom to look at it for the first time. Funnily enough, the main thing I remember about that moment was a friend's jaw dropping open in surprise. I don't remember feeling emotional; I was happy with the way it looked and hopeful this would provide what I needed to finally quit pulling.
Bald
My hair has barely reached a centimeter in length since then. I keep it shaved right down to my scalp as much as possible. If there's no hair to pull, I can't pull it.
If there's even a little there though, all bets are off.
At one point I grew my hair out for a few days (as opposed to shaving it every day to keep it non existent). I didn't pull at all for approximately four days. On the fifth day, I started pulling and went to go cut it back down.
Since then, I sometimes am very diligent about cutting my hair every day. Other times I let it grow out for about three days. I've found that I can still pull out my hair with relative ease even at such a short length. Gladly, though, there has been marked progress since I've shaved my head.
The scarred areas are starting to heal slowly. (Even with no hair growing out of my head, it is clear where hair is able to grow and where it is not able to grow.) When I saw Abby again, she was surprised and happy to see how well it had progressed.
Keep Moving Forward
The current plan is pretty simple: play it by ear, see how well things continue, and hopefully start growing my hair out by June. In essence, keep it shaved until it's all back as much as can be expected after years of damage OR start regrowth over the summer. Whichever comes first.
As this series concludes, I would like to encourage anyone who struggles with trich or any other habit they hate: keep moving forward. It will be painful. It may be embarrassing. You will relapse; that's for sure. Get back up. Remember that it is better to try and continually get kicked down than to wallow in self-pity and self-destruction.
Keep moving forward.
The author intends to document her journey of regrowth on her Instagram, @egracegill.